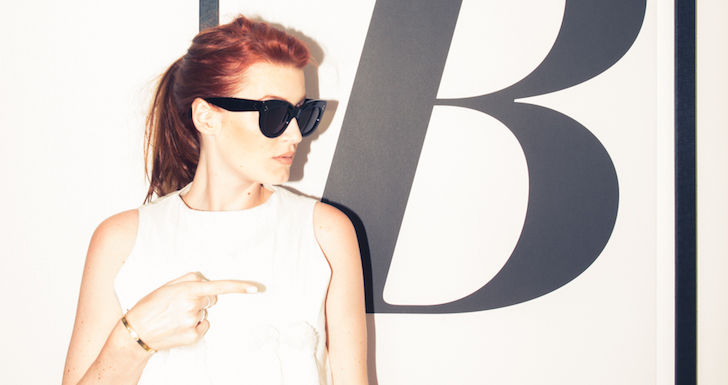 Editors' Picks: White After Labor Day
We kind of had to.
We're not so sure that anyone really follows the idea that we shouldn't wear white after Labor Day, but we still hear it said, and, well, we're not really ones for rules. The whole suggestion of rules seems more than a little anti-intuitive when talking about fashion anyway, which, let's be honest, is at its best when it's rebellious and a little bit lawless. All this is to say, we're going to be wearing white all fall and winter long, at all the most inappropriate times (trudging through snow, Thanksgiving dinner) and these are just the few of the things we're adding to our wardrobes to do so.
Emily Ramshaw
Senior Editor
When I started looking for white clothes I'd wear long past summer's end, I kind of realized that everything that I want is white anyway. This Proenza skirt is literally perfection in garment form; I've been dying to add Common Goods to my white leather sneaker collection (it's seriously lacking a $600 pair, what can I say?); and everything from the new Hillier Bartley collection is fashion gold—I'll take it all, but I'll start with this high-necked blouse.
Noah Lehava
Senior Editor
What you're about to read is one big cliché, but you probably already knew that was coming by clicking into our totalllllyyyyy original editor picks topic this week. I'll just keep with the theme because I wouldn't want to throw anything revelatory your way just as you're about to enjoy your last long weekend. So here it is: I wear three colors exclusively. Okay, more like shades. Take one away from my already limited palette all in the name of some fabricated fashion 'rule'? Hell no. Where did that 'rule' even come from anyways? Okay, so besides the point. I'm supposed to pick all-white-everything all while trying not to look like I'm about to go to one of P. Diddy's parties circa 2004. Here goes nothing.
Alicia Cesaro
Editorial Assistant
File under things I'm not nearly responsible enough to call my own: a white fairytale of a dress, a sleek cream coat *and* a really white croc-embossed leather bag the same price as a monthly rent payment. However, all of the above items are necessary for two reasons. 1) The summer scaries are in full effect and yet I'm semi-comforted by the fact that I'll be donning this crochet beaut over the weekend for a beachside farewell to the season. 2) I can and will continue to wear white wayyyy past September 7th and through winter because of this J.Crew coat. If Olivia Pope can do it whilst subsisting on a diet of red wine and popcorn, so can I. As for the Givenchy, well let's just call it an early addition to the Christmas wishlist...
Meagan Wilson
Senior Editor & Social Media Manager
I'm exceptionally bad at dealing with being told what to do, and that especially extends to arbitrary fashion rules. So here are my all-white-everything Labor Day picks, because IDGAF: a fresh, clean, structural Ellery top; an opal Noor Fares ring that wouldn't look out of place on Stevie Nicks, and Common Projects that are exorbitantly priced but so damn beautiful they could turn me into one of those sneakerhead types that brush off every scuff with a toothbrush. Simple, right?