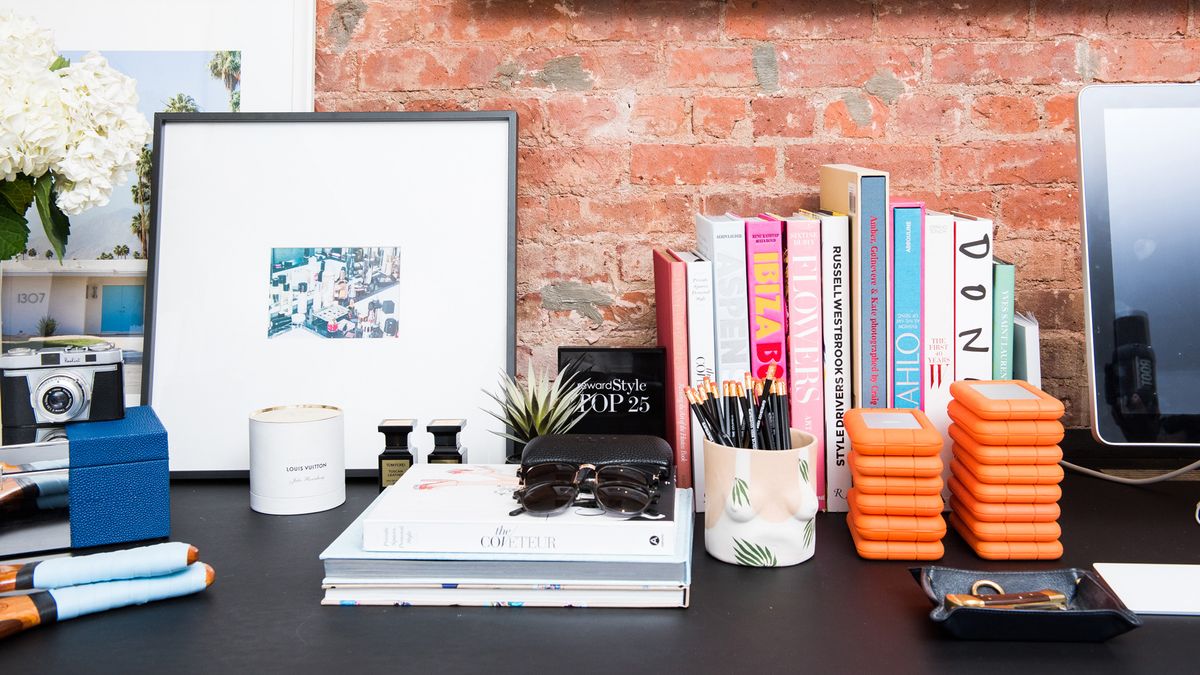 Health
Create a healthier space for your body and mind.
There's no other place where you'll spend more time than at your place of work. So why haven't you made wellness a priority during your 9-to-5 yet? We promise it isn't overwhelming—just a few small tweaks to your space and routine will reap so many wellness rewards. Here's how we like to start:
 

Make Your Surroundings Pleasant
This is where you're spending most of your time, so invest in making it visually pleasing. Bring a little succulent from home, light a Dipytque candle, frame a picture of your dog—anything to help create a space that feels like yours will only make the hours more enjoyable. 
Take a Break
How many of you have eaten your lunch over your laptop? We have more times than not. It's time to take a break—get up and walk away from your computer, grab a tea after a big conference call, talk to your mom, read a few pages of your book on the communal couches. Whatever you need to do to get a little mental hiatus from your work and take some me-time is only going to make you more productive when you get back to your desk. 
Walk to Work
We don't have to wax poetic about the benefits of daily exercise and movement. If you're able to, walk to work. Not only do you get your steps in, but it's a great time to do a catch-up call with a friend, listen to your favorite playlist, or just take in the sights. 
---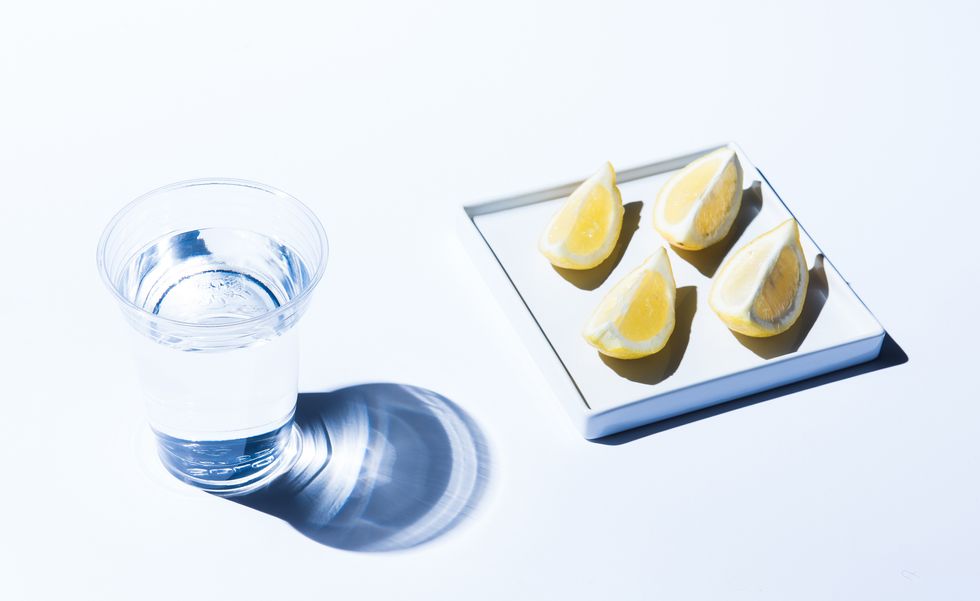 Drinks Lots of Water
We know, we know, we've said it before and we'll say it again:
Drink more water
. It's easy to forget to hydrate when you've been downing coffees since 8:00 AM, but make sure to get your daily glasses in. Make it a competition with your work-wife or -husband to hold you accountable.
Get a Desktop Humidifier
We've already relinquished control of the thermostat at the office. Thank goodness for shawls and bomber jackets. But what's almost as bad as sub-zero internal temperatures is dry air. Get yourself a little desktop humidifier that keeps you hydrated and healthy.
Make Your Lunches
The best way to know what you're putting in your body for fuel is to make it yourself. While we love sushi takeaway as much as the next person, sodium and other additives that come in the takeout box aren
't 
all that great for you. Not only will it be healthy for your body, but also for your bank account.
Let Go of the Small Stuff
Work can be really stressful at times. While some circumstances are out of your control, what you can control is how to handle certain situations. Try to let go of the small stuff—if you're going to forget about it a week from now, then don't give it any of your precious energy.
Be a Part of the Healthy Company Culture
A healthy work environment is crucial to a healthy you. Be a part of making your workplace a fun and productive space. Get to know your colleagues, and encourage your managers to organize fun team outings—it will make a world of difference.
Want more stories like this?
How to Recalibrate Your Sleep in 2020
8 Simple Ways to Be Healthier at Work
PSA: It's Possible to Have a Healthy Work-Life Balance