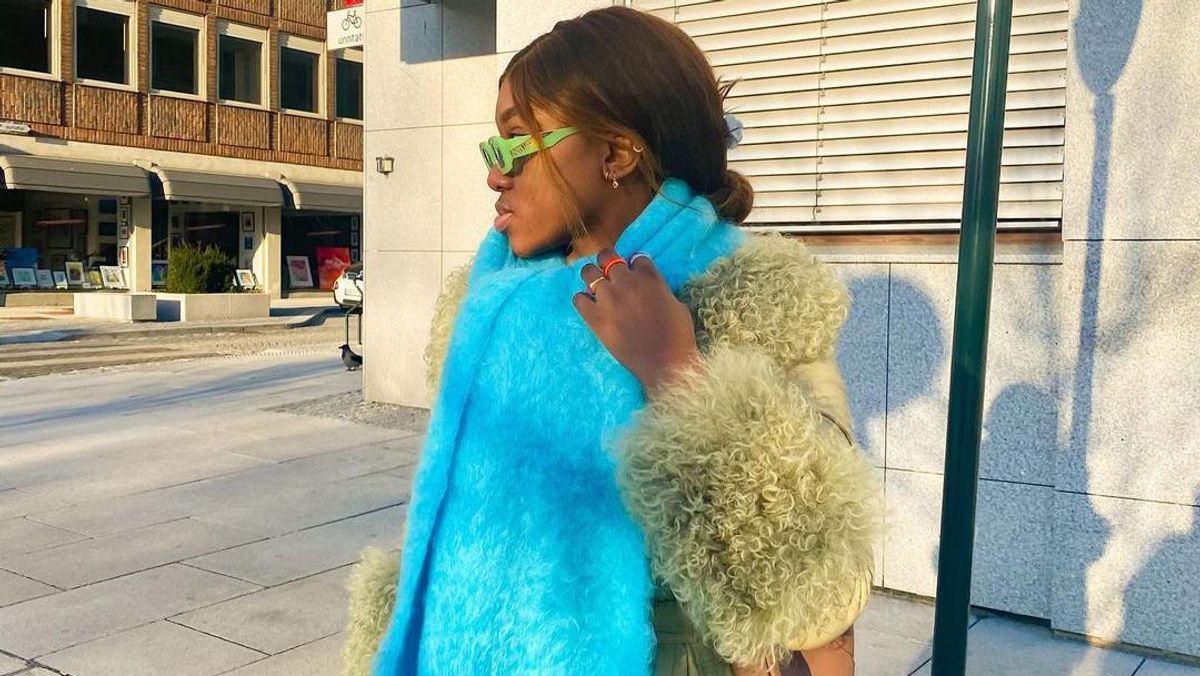 Shopping
15 Wraps & Oversized Scarves That Feel More Like a Blanket Than an Accessory
The chicest way to stay warm and cozy all winter long.
After so much time spent working from home, the notion that you may not have a blanket on hand at all times seems like a crime against humanity. Few things surpass the feeling of cocooning yourself beneath cozy wool or plush fleece at any hour. Fear not, for many scarves today err more towards a blanket than an accessory.
The options are endless and ensure both warmth and comfort. Perhaps you prefer a cape-style wrap for a sophisticated way to brave the cold. Maybe you gravitate towards an oversized scarf that serves its purpose around the neck but can also be spread to effectively fill the void a blanket would. You might even opt for an all-out poncho that you can hide beneath all day, whether indoors or out. Regardless of which style you choose, continue scrolling to shop our edit of oversized scarves that serve the purpose of both blanket and accessory.