How Nova Octo Is Renewing the Luxury Rental Market
The eveningwear rental company is doing things differently.
Fashion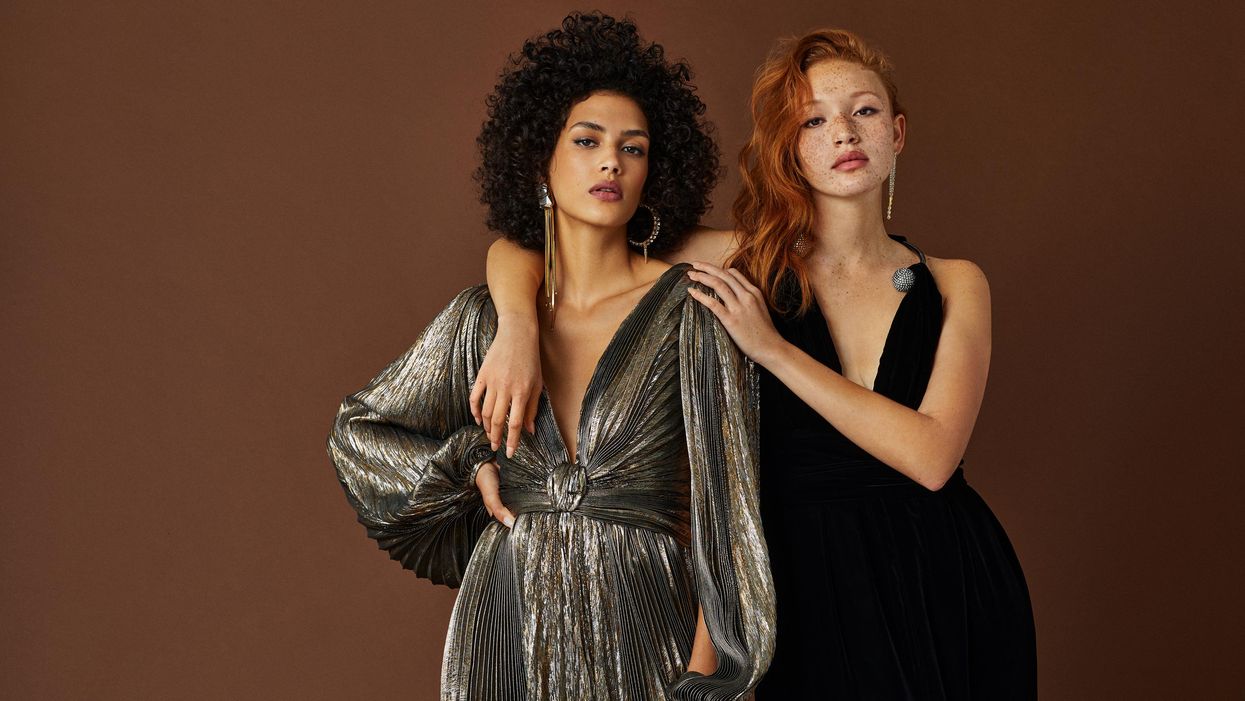 In 2018, Silje Lübbe founded the luxury eveningwear rental company Nova Octo with socially responsible women in mind. Specializing in four-day rentals from the click of a button to around the globe, the brand offers seasonless antique and off-the-runway designer garments, personalized by styling consultations, temporary alterations, same-day delivery in New York City, and more. At its TriBeCa showroom, curated garments from over 60 designer labels—including Oscar de la Renta, Gucci, Carolina Herrera, Elie Saab, and Giambattista Valli—elegantly hang on racks, ready for temporary homes, as do ensembles from rising brands, like Cult Gaia and LaQuan Smith.
But for those well-versed in the fashion world, this high-end rental model is a familiar friend. Fashion's changing tides are showing its consumers how waste can be avoided when renting high-quality pieces instead of purchasing fast fashion looks that won't last. With a love of couture and a passion for the planet, this has created an unmissable movement of clothing rental companies across the globe, including Nova Octo. So, what makes Lübbe's company different?
For starters, Nova Octo does not operate on a subscription basis and revolves around a few contemporary pillars—some even invoked by Gen-Z fashion patrons and the global COVID-19 pandemic. There is a heightened focus on sustainability, of course, but on continued philanthropy and employees having fun in the workplace, too. Lübbe's committed to decoding the underbelly of unfair supply chain worker wages, giving back to non-profits, and overall, creating a closet of longevity that makes the most sense for the dollar, the wearer, and the occasion.
Ahead of the holidays, Lübbe shares special details on the evolution of Nova Octo, how moments can be elevated by dressing in one-of-a-kind clothing, and where the brand may open a showroom next.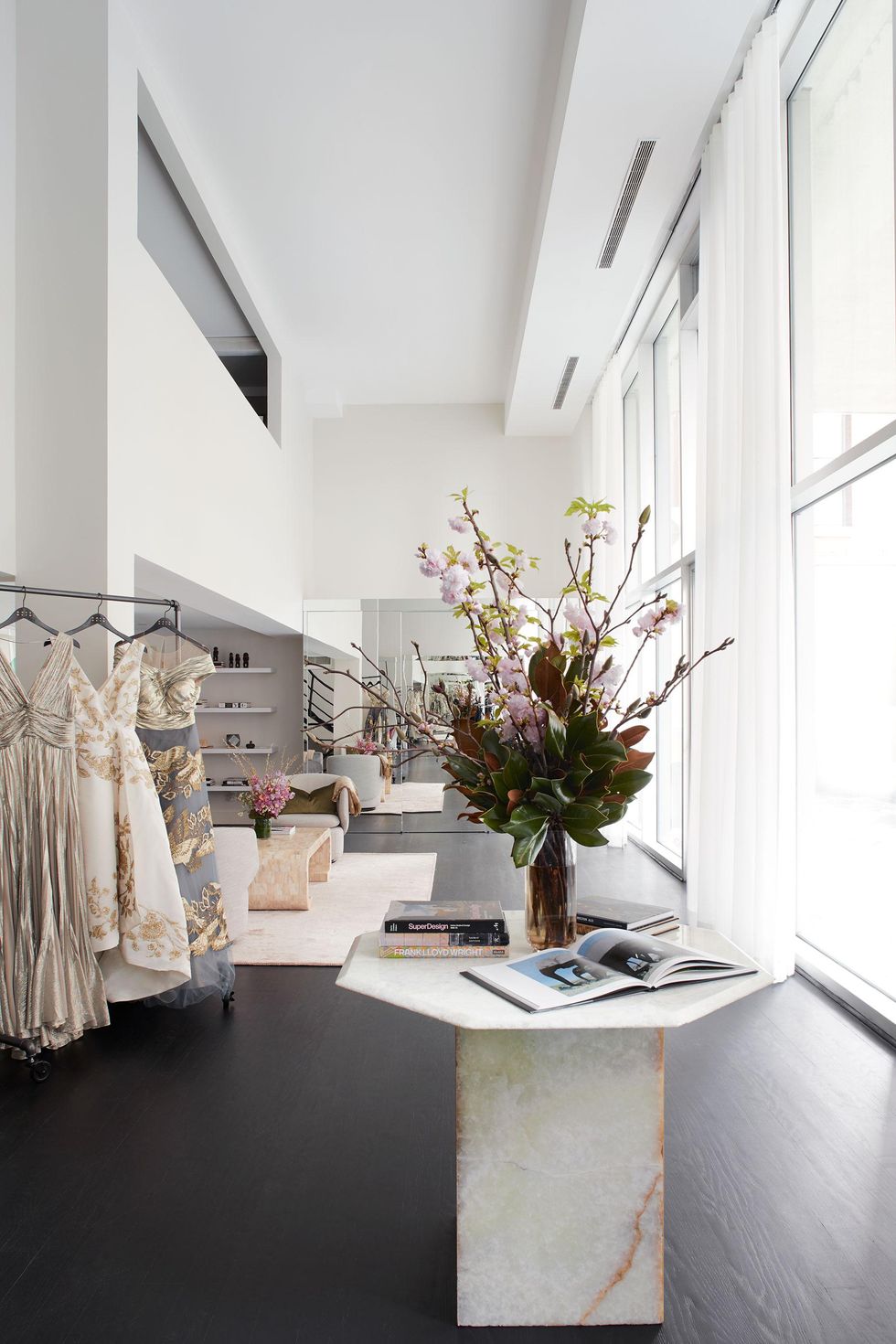 Inside Nova Octo's showroom;
Photo: Michael Schwartz/Courtesy of Nova Octo
Can you tell us about your background in fashion leading up to Nova Octo—including leading a retailer as the COO, buying, and merchandising?
"Prior to launching Nova Octo, I was the chief operating officer of a major retailer in the Middle East. I lived in Kuwait, where eveningwear is a huge category in fashion. Earlier in my career, I worked both as a buyer, where I developed my personal buying philosophy, and as a merchandiser, which involved creating a sales plan for each product and looking at costs and margins."
What led to you launching Nova Octo in the U.S.?
"There is so much eveningwear, but retailers are buying less and buying safer. A good dress is a good dress. It doesn't have to be the current season. What matters most is that the piece fits whoever is wearing it in a way they feel is flattering. Eveningwear is not as trend-driven as other categories in fashion. These dresses are so well-made. I thought, 'There must be a way to do rentals of these pieces on a big scale, if you can just figure out the operations around it.'"
"Nova" has a tie to astrology, referencing a star, and "Octo" refers to the number eight. Why did you decide on this as the company's name?
"I love the idea of a nova, which is a star that expands in size and in shine, and then it returns to its normal state. The idea is about shining and transforming for a night. Octo has to do with sustainability and our sharing model. Eight is infinity, symbolizing that it's not the end of the product's life cycle. It represents that if you just look after a garment, it can last for years and years, with hundreds of people wearing it."
Nova Octo aims to provide an economical and eco-conscious alternative to single-wear purchases. How does this combat what you call "one-wear guilt"?
"Our clients are luxury buyers. They don't come to us for cheap options, they come to us because they appreciate our curated selection of luxury pieces that they can wear just once through our rental model. From a sustainability perspective, it makes sense, because why would you buy something that you're just going to wear once?
"The type of client who comes to us is already very aware of what overproduction is doing to luxury fashion. Overproduction makes it hard for luxury brands to create the level of quality items they used to. They are stuck in this markdown cycle, which, at the end of the day, will kill luxury. Craftsmanship and quality require time and can't be produced quickly."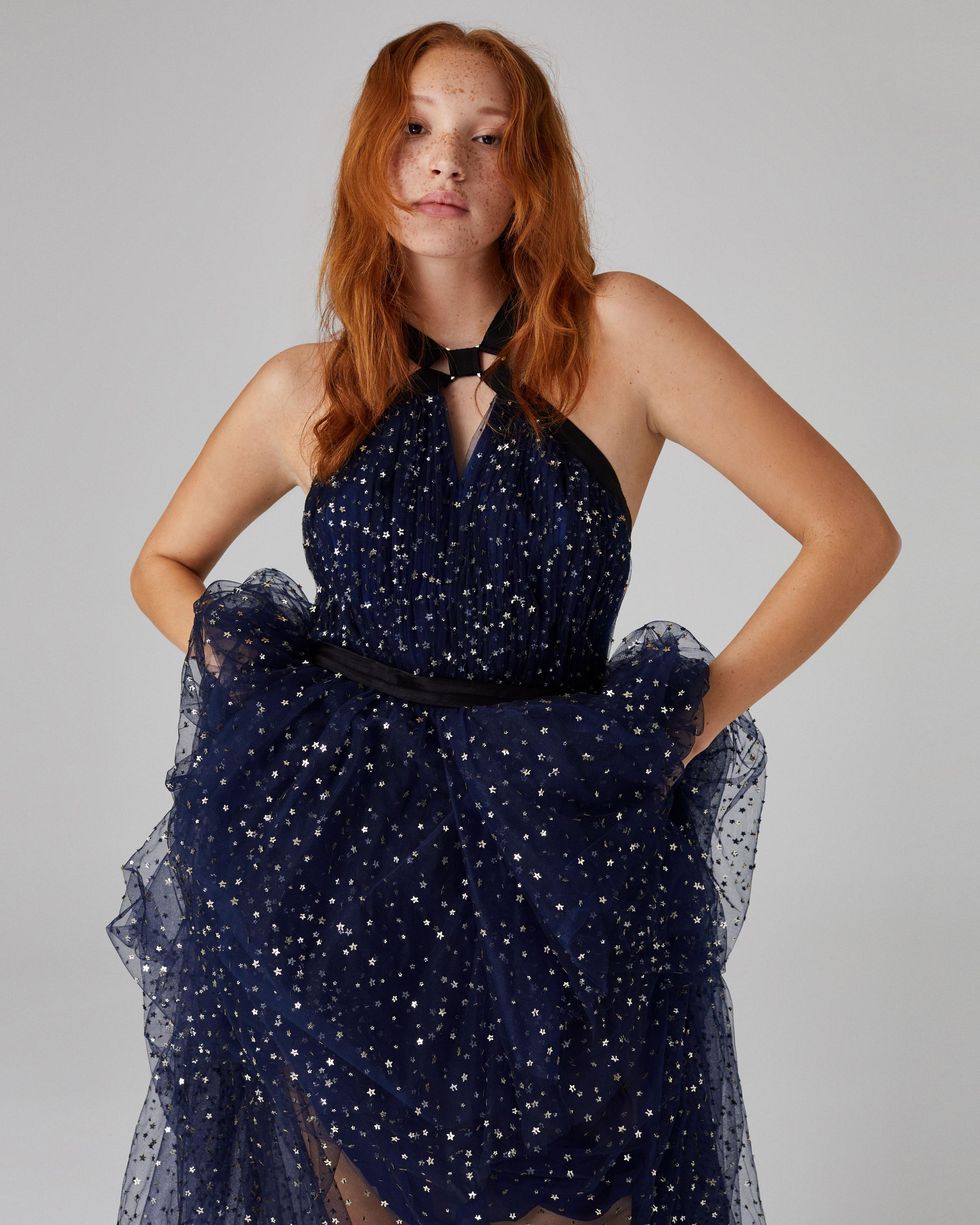 Model wears a Jason Wu dress;
Photo: Michael Schwartz/Courtesy of Nova Octo
The brand encourages the public to own staple pieces and rent everything else. Why?
"We buy dresses you can wear to a range of special events, but that you will likely only want to wear once. I think with buying, you have to be confident. If you're going to take risks, do something extremely strong that is in line with the audience of your store. It doesn't always matter what is trendy. Create a selection that will encourage people to wear things they might not have ever worn before because you bought it with an element of discovery in mind."
Nova Octo offers pieces straight from the runway, as well as one-off vintage and couture designs. What is most popular?
"Our vintage pieces are extremely popular, as are designs by Naeem Khan and Oscar de la Renta. A lot of our clients appreciate newer designers, such as Rasario, Johanna Ortiz, Cult Gaia and LaQuan Smith. We have found that with our clients, if they find something they feel beautiful in, it becomes their new favorite piece, regardless of the designer. The common thread with all of our brands is the attention paid to quality, craft and design."
There are other fashion and accessory rental companies in the market, like Rent the Runway, Le Tote, and Vivrelle. How is Nova Octo different?
"We are solely focused on high-end, luxury designers. We also only focus on eveningwear—for now. We're not a subscription service and we seldom offer full size runs of every garment, so it is much less likely you'll find someone wearing the same dress as you during your night out. We also offer temporary alterations, and we take very good care of our garments between rentals. Many rental services have struggled with the customer service aspect of their businesses. We have in-house stylists who assist our clients one-on-one in our showroom and virtually. The relationships we nurture with our clients are very personal.
"We buy one-of-a-kind and extremely special garments. Other rental companies limit what they buy due to the cost of cleaning and maintenance between rentals, which traditionally eats into profits. At Nova Octo, we're taking a completely different approach to luxury buying. We find that if you buy these special pieces, people are willing to pay for them. We have invested a lot into these pieces to keep them alive and beautiful. It's not about buying merchandise in mass, it's about buying pieces that we believe can be in our archives for years to come."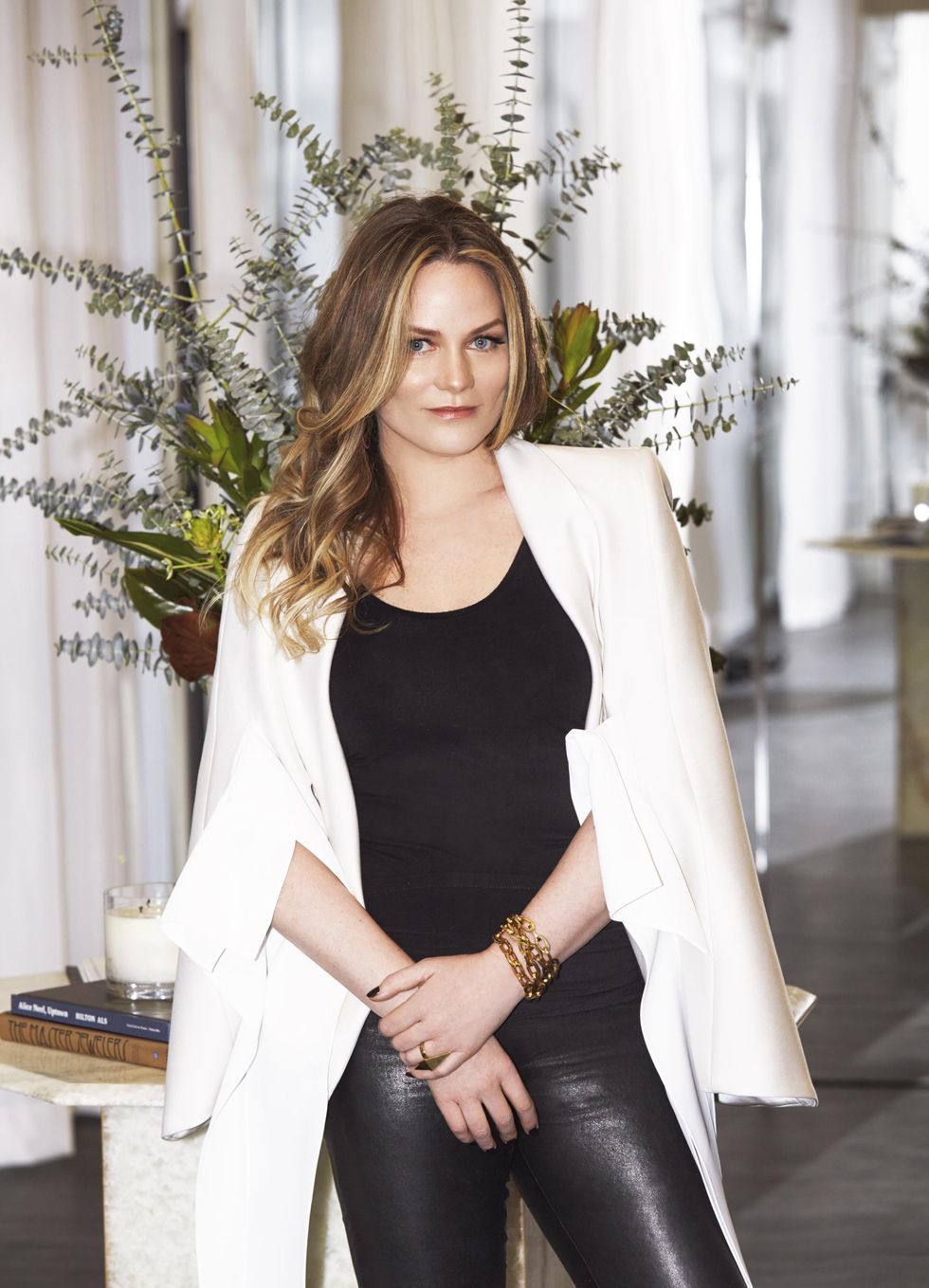 Silje Lubbe, Nova Octo founder;
Photo: Michael Schwartz/Courtesy of Nova Octo
Can you tell us a bit about your personal style? What are some of your investment pieces?
"I believe how you dress is an extension of your mood. When I dress up, I love to get my hair and makeup done. I used to dress up quite a lot, always wearing dresses and getting my hair and makeup done. Then, I launched my company. I adapted to wearing jeans, a high-quality white T-shirt, and good sneakers. I think it's important to be comfortable because you look better when you're wearing things that make you feel good.
"My investment pieces tend to be a great cashmere coat, cashmere sweater, boots you can wear season after season. I love Acne, Proenza Schouler, Sally LaPointe, anyone who specializes in knitwear. I invest in pieces and wear them until they're not wearable anymore. I don't buy things for one-off events. I invest in my pieces."
Currently, the brand donates 15 percent of all profits to charity. Can you tell us a bit more about this?
"Our charity model is actually completely changing. We will be partnering with certain organizations, but we haven't yet announced these."
What role do you feel philanthropy should have in the world of fashion?
"When it comes to philanthropy, I think anyone who has extra should share. It's a no-brainer. I do think we need to widen our understanding of philanthropy. Beyond giving to charities, philanthropy means paying supply chain workers proper wages. It means honoring their trade. We have to change this obsession with not wanting to pay for things or not wanting to pay full price for things. It's a problem.
"This obsession with markdowns that has been driven by U.S. department stores in the past is impossible to get out of. Consumers have to understand that philanthropy means trusting that local and small businesses are charging fair prices. People should happily pay them."
The pandemic impacted the fashion world, and the people that support it by getting dressed and going to events. How did it impact your business?
"It was brutal. It's so hard to launch a brand, a whole new concept. We were finally starting to reach the numbers we wanted to, and literally overnight, we had to close down. Our huge problem was the amount of people that canceled. So not only did we stop any sort of money coming in, but we had to pay people a lot of money out. It was absolutely brutal for 18 months. If I had known how long it was going to continue, I don't think I would have had the strength to do it. In that sense, not knowing what the future looks like can be a good thing. We had to close for two, three months, but as soon as we were allowed to reopen, I reopened with no clients. I knew that if I closed, it would open up space for someone else.
"Reopening after the pandemic felt almost like starting from scratch with a massive hangover, i.e. the financial implications of not operating for a year. The fact I managed to keep an eveningwear rental business alive during a global pandemic, I did what I had to do. The learning curve was immense. I feel the businesses that survived COVID-19 are in an extremely strong position now to recover. We're actually doing better after COVID-19 than we ever did in our company before. The challenge has been to catch up with the amount of new business we're receiving."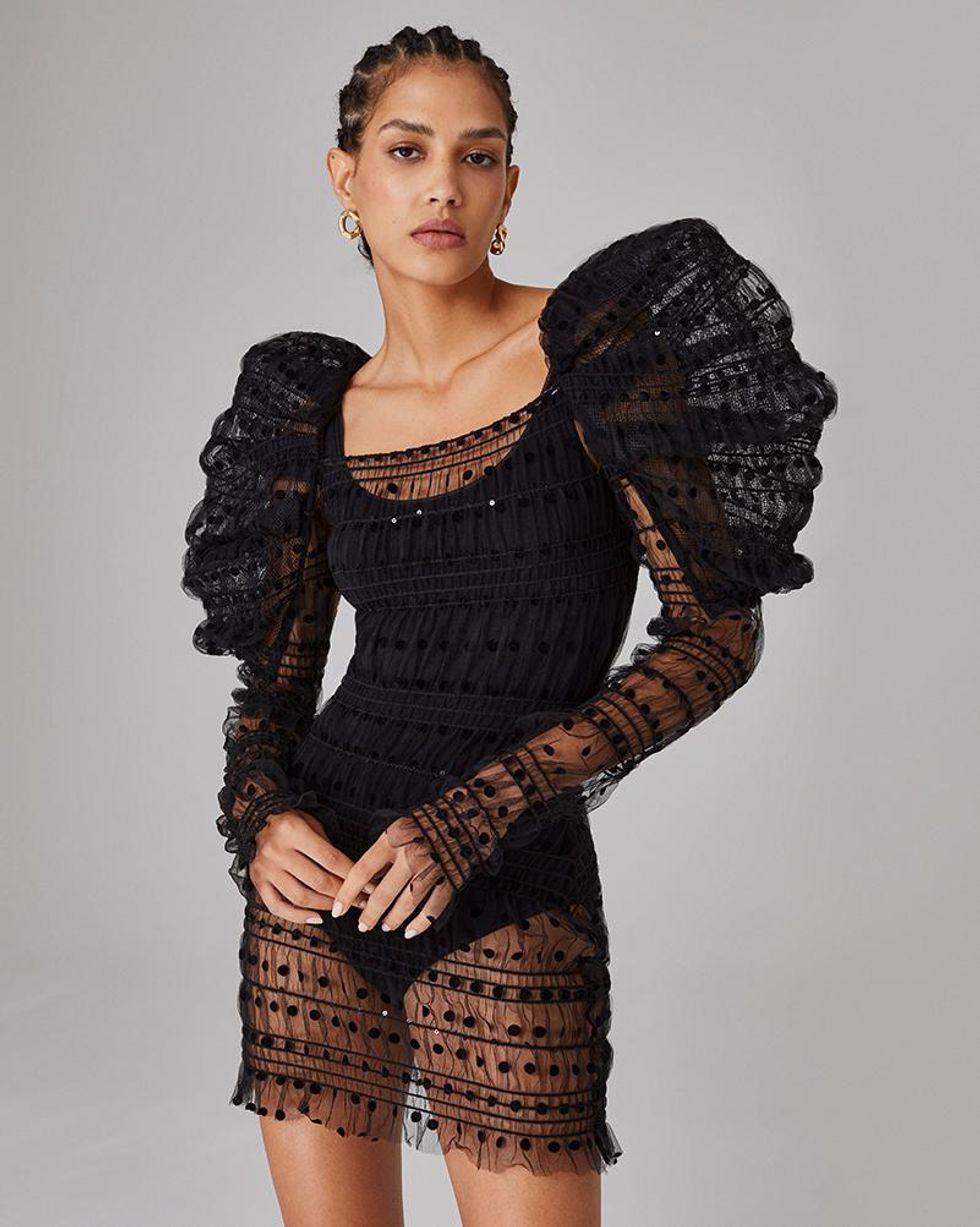 Model wears a LaQuan Smith dress;
Photo: Michael Schwartz/Courtesy of Nova Octo
What were some valuable lessons you learned amid isolation during the pandemic?
"I learned a lot about perseverance. There were times during the pandemic when I would cry myself to sleep because I was so stressed out about my business. I told myself, 'I'm going to keep going, I'm going to keep going.' If you can survive a crisis like this pandemic, small things don't matter anymore. It changes your perspective and mindset.
"I am so extremely grateful for business, colleagues, and the fun that comes with building this business. We are so grateful, and happiness is now a part of our company culture. I am determined to make our company culture fun. If it's not fun, it's not worth it."
Where do you think the future of fashion is?
"I think the future of fashion involves a deeper understanding of climate change and fashion's impact on pollution. I'm Norwegian, and in Europe, sustainability is ingrained in our culture and how we grew up. Here in America, I think things are slowly starting to change in terms of messaging. This will impact how people spend their money. It's important to understand Gen Z having a different awareness of responsible shopping and all that entails. The brands that are now adapting to how Gen Z operates are going to have staying power in fashion.
"I think the mindset around renting clothes will change for the better. The more educated our clients are on environmental issues, the prouder they are to rent. They wear our pieces out to events, tag us and share it on social media. Already, the mindset has changed a lot since we launched almost four years ago.
"When it comes to the future of pricing in fashion, you're always going to have lower-priced fashion and luxury. I do think that in luxury, people will be more willing to pay for quality, rather than just overbuying. The mindset has shifted so much that now, it is portrayed as almost tacky to buy new clothes all the time and wear them once."
What's next for Nova Octo?
"We have a lot in the works. We are completely transforming our website early next year. Right now, clients go to our website wanting to know how they can be sure a garment will fit. We have been working to figure that out for about two years now. We are also moving our showroom location out of the residential area of TriBeCa. When we started, we were very focused on e-commerce, and we still are, but we didn't realize just how much the showroom would impact clients' experiences of Nova Octo.
"I'm also excited to share that we are due to expand into other cities. Los Angeles will most likely be our first, opening in 2022."
Top photo: Michael Schwartz/Courtesy of Nova Octo
Want more stories like this?
How 2021 Revived Our Love of Fashion
Quil Lemons Takes Photographs That Speak the Truth
How Recho Omondi Uses a Podcast to Break Down the Barriers of Fashion