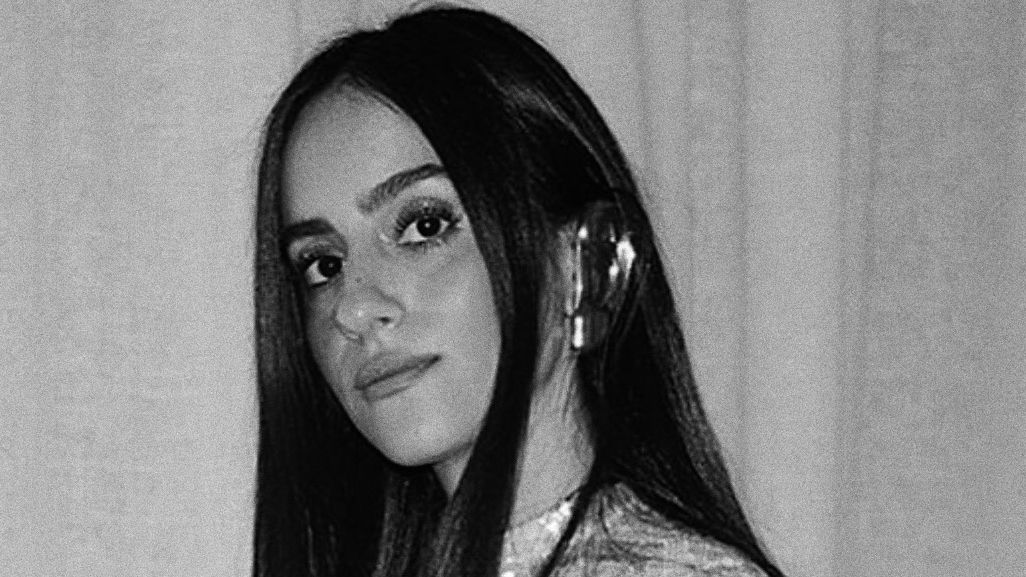 Culture
A unique perspective on the status of Middle Eastern women.
Nour Flayhan comes from the Druze community, who are mountain people found in the Levant region—they fled from the war and found refuge in different areas across the globe. "My mum raised me and my brothers in a very artistic household: Our first language was art. She always pushed us to try and experiment with different mediums, to get out of our comfort zones. Being the first girl in the family to study abroad alone, I did face some issues with my father's family, who were not accepting of the situation at first. The challenge was to not get emotional—instead of getting upset, I must accept that they come from a different background and level of conservatism." Her sentiment is much like many individuals in the world with dueling identities: that you don't belong here, and you don't belong there anymore, either. But for Flayhan's heart, her grandfather's garden, nestled in the mystical mountains, is never far away.

Introduced to the world through her work for Gucci, Nour Flayhan did two campaigns for the launch of the fragrances Gucci Bloom and Acqua di Fiori for the Italian fashion house. "The way Gucci supports and nurtures artists is incredible, and I've met many of them through different projects. I love that we all can come into each other's worlds, through Gucci," recalls the 29-year-old artist. Women, her favorite subject, sometimes have four eyes, endowed with a peculiar double vision. It's an allusion to her inner child with glasses, mocked by her classmates who called her "four eyes." They are also brown in complexion, with drawn eyes and curly hair, entering minority features into the global conversation and generating a sense of belonging and a place for color. "Let's stop pretending that racism doesn't exist in the Arab region" is a sticker she uses on her images to promote international recognition of the #BlackLivesMatter movement from a local angle.


---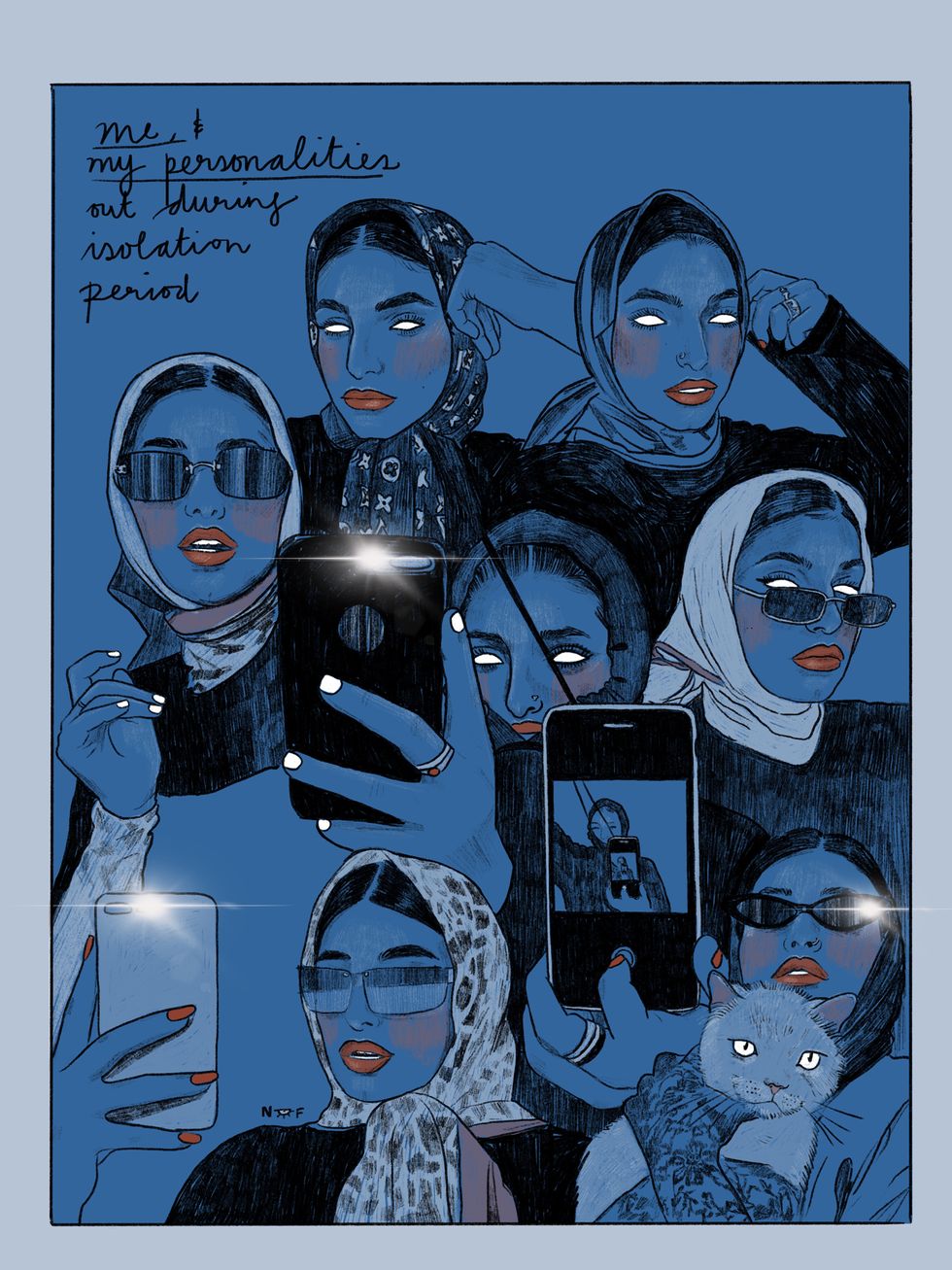 Illustration: Nour Flayhan
Since the 2006 Israel–Hezbollah War, Flayhan has felt a deep resonance for societal change. Documenting Lebanon's current situation from an intimate perspective, the artist empowers her communities through her craft. In 2019 Flayhan joined the Let Girls Dream campaign, using the power of illustration to generate hope and opportunities. The campaign emphasizes the dreams of girls and aims to inspire options in cultures that have and continue to limit freedoms for women through the guise of "tradition."

"I've been using my platform to talk about social injustices for the past four years, after I went to a women's rights workshop in Jordan. I started bringing stories to light and realized that my work was being spread across borders and shared; people were having conversations that may be taboo to many in the region. My platform started to build, and I felt even more of a sense of responsibility to share the truth and start uncomfortable conversations, highlighting different, parallel voices in the region who were taking action in their industries," says Flayhan. In the early stages of the protest, in October 2019 in Beirut, a young woman kicked an armed bodyguard in the crotch. A courageous gesture to break holes in the wall of fear. The woman became the pillar, and the community the engine of uprising. Thawra means "revolution" in Arabic. Her tribute is digitally immortalized by artists such as Flayhan.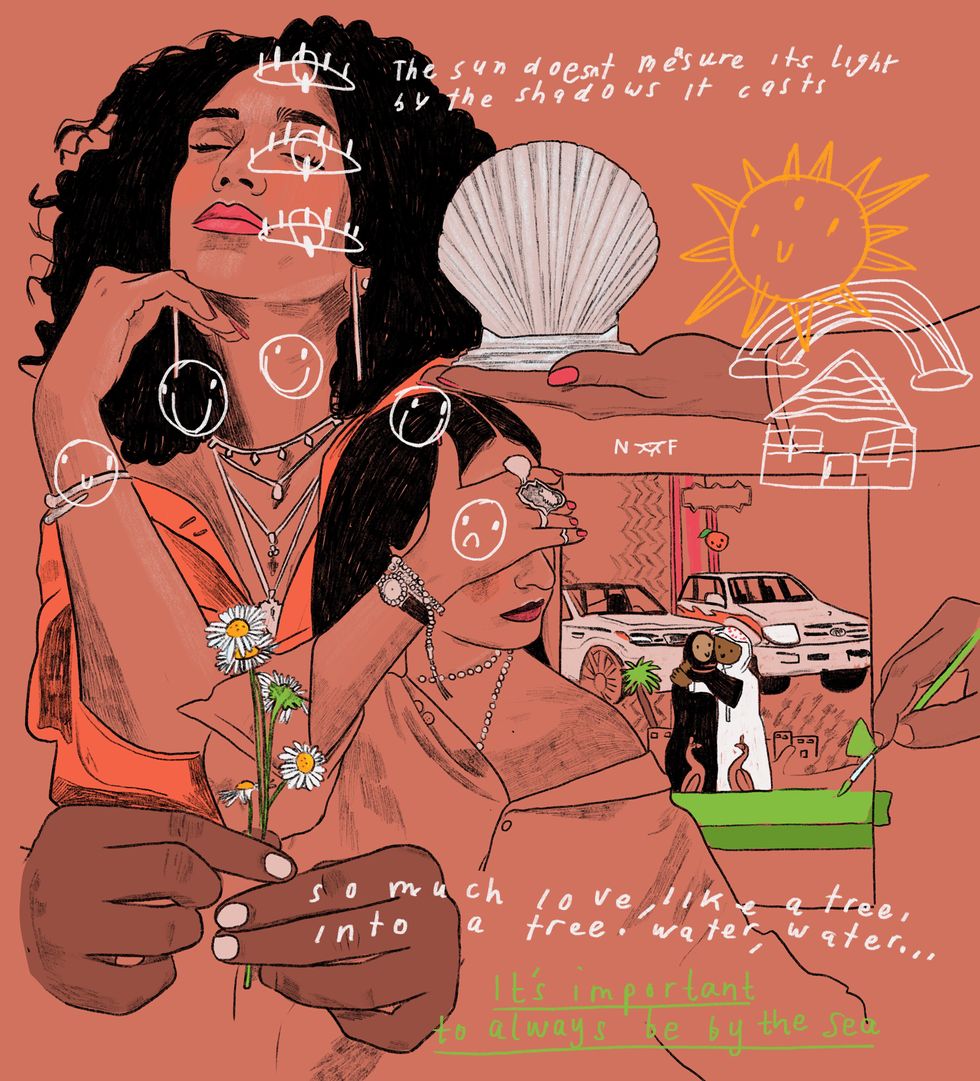 Illustration: Nour Flayhan
Alongside Islamic ornamentation, the colors in her art are organic: the blue sky, an ever-present symbol of peace; the cedar of Lebanon, emblem of strength in this country, rooted in between Syria, Israel, and Palestine territories. This is an area still plagued by conflict due to religious and ethnic diversity and now faced with 2020's health and the most severe economic crises in generations—even prior to the virus. "I've always felt connected to Lebanon, but in the past nine months, that connection deepened, as my country is trying to reclaim itself. I am with my people on the streets and use my art to spread the voices of the revolution. We are fighting for better days and against the elimination of the middle class. The situation is like a blaring alarm continually ringing in our ears." Empowering others and sharing her story, Flayhan documents a visual journal through Instagram. In these "journal pages," she captions her thoughts and conversations for others to align with in this essential new wave of a social movement.
Amid political upheaval, economic, social, and health system collapse, Lebanon is now in the aftermath of August 5th's deadly explosion in the docks of Beirut, which has devastated thousands beyond measure. Flayhan is donating the proceeds of her illustrations to charities and non-governmental organizations such as Red Cross Lebanon, Impact Lebanon, and Beitel Baraka, among others, to aid these victims and accelerate emergency relief.
Top photo: Prod Antzoulis
Want more stories like this?
This Art Collector Wants You to Know Your Artists
This Artist Is Changing the Way We See & Experience Flowers
Nana Oforiatta Ayim on Quarantine in Accra and Deconstructing Privilege