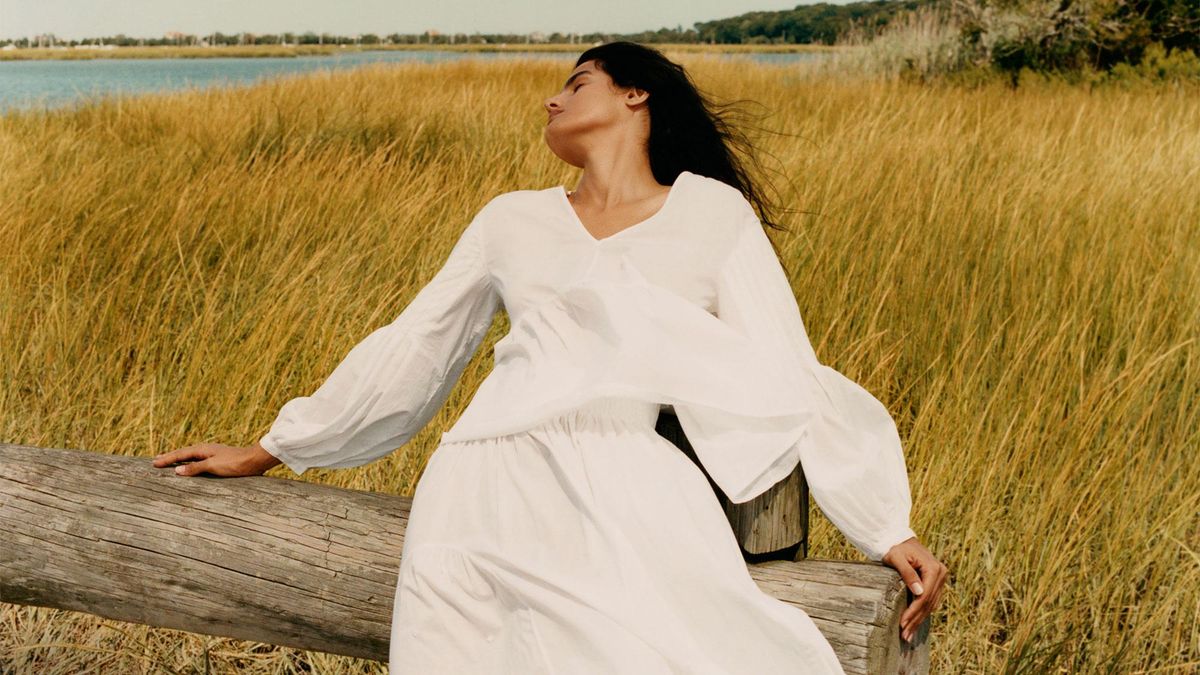 Fashion
PSA: Peplums Are Back
And look nothing like they did in 2010.
Fashion is always reinventing itself, regurgitating trends from past decades with an ever-so-slightly modern spin. While some slide effortlessly into the sartorial zeitgeist, other items struggle to shed their tricky visual connotations. Think stirrup pants, scrunchies, and, the topic of today's conversation, the peplum.
The silhouette in question features a slightly nipped-in waist with a flared hemline. The fit-and-flare-style peplums dominated the 2010s—an era wrought with "dress for your body type" mentality—via its emphasis on the waist and, by default, the creation of an hourglass silhouette. It has since become synonymous with other trends that were put to rest circa 2015—the sneaker wedge, skinny jeans, etc. So naturally, we were intrigued when they popped up in current collections from designers with ultra-refined design sensibilities.
Tibi, a favorite among those who want to engage with fashion in a more intellectual sense, has issued a few versions ranging from one whose silhouette errs more towards a ruffle versus a peplum to boxier versions that finish in a bubble hem—another staple of the prior era. The silhouette has, of course, evolved, favoring boxier fits with lower placements of the peplum itself. Though they retain the same idea as the original styles, toying with the wearer's body dimensions, the result is, by nature of the cut, universally flattering.
Photo: Courtesy of Tibi
In our reporting, we found that even designers who are invoking the recycled silhouette still found the word itself taboo. "We are all dreadfully afraid of the word peplum here at Tibi," says founder and creative director Amy Smilovic. "But what we are in the mood for is something that can add dimension and interesting proportions to a top. For the peplum to feel modern, it should be dropped and sculptural and not sit directly under the bust."
Merlette founder and designer Marina Cortbawi echoes a similar sentiment. "We wanted to keep these details geometric and sharp, rather than sweet, which feels, to me, more current," she explains. "For Merlette, it's an exploration with volume over the classic idea of using a peplum to define the waist."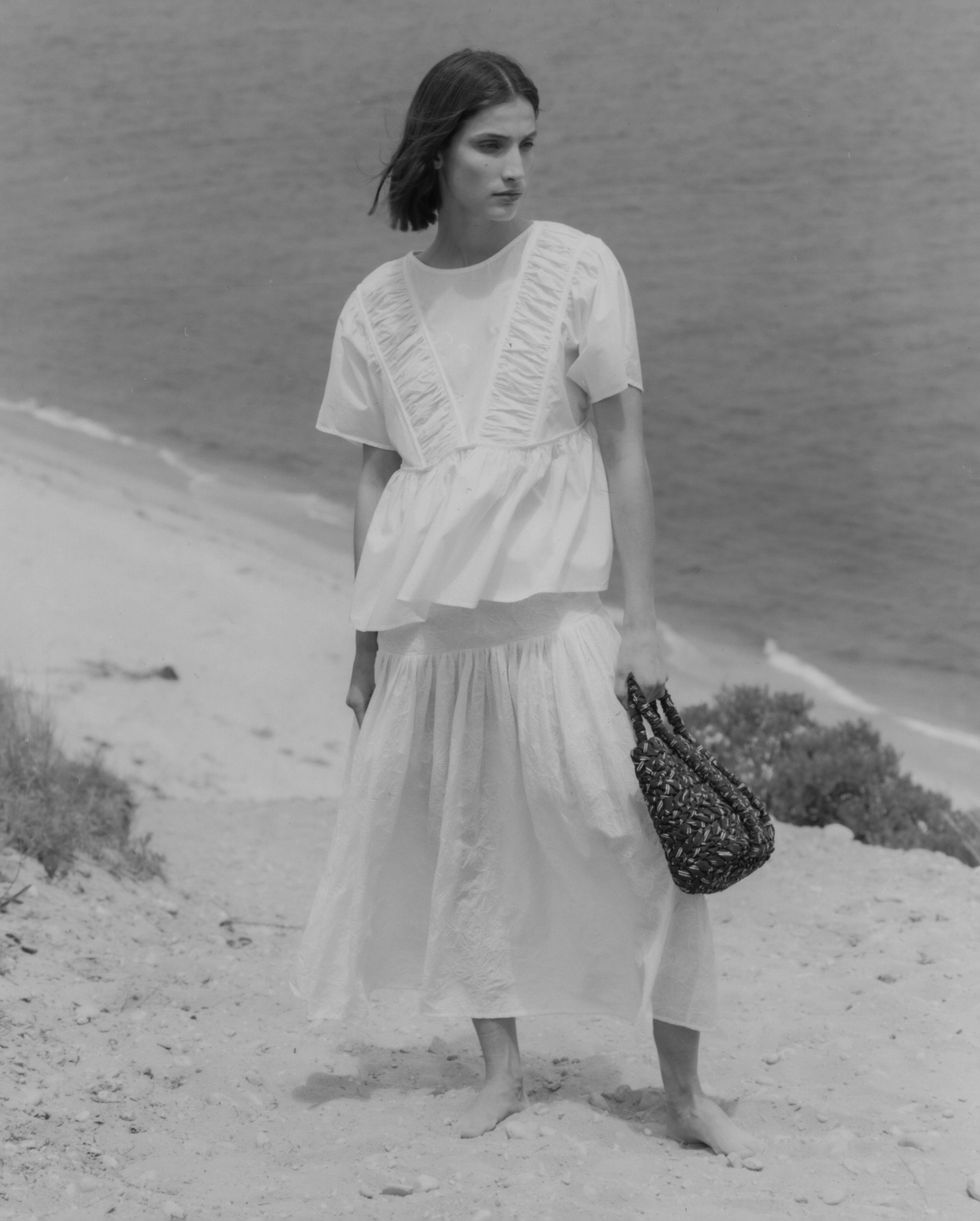 Photo: Courtesy of Merlette
Cortbawi's versions are perhaps slightly softer in design than Smilovic's, yet even more oversized. "We approached the peplum on tops and jackets as a feminine design motif with a narrowing of volume that softly defines the shape. It's not about a nipped-in waist as much as the suggestion of the body underneath that makes it flattering and more modern." Regardless of whose iteration better fits your aesthetic, both designers, along with others like Rosetta Getty and Khaite, are redefining what a peplum looks like in 2021. We never thought we would say this, but we're fully on board.
Rosetta Getty
Tibi
Merlette
Self Portrait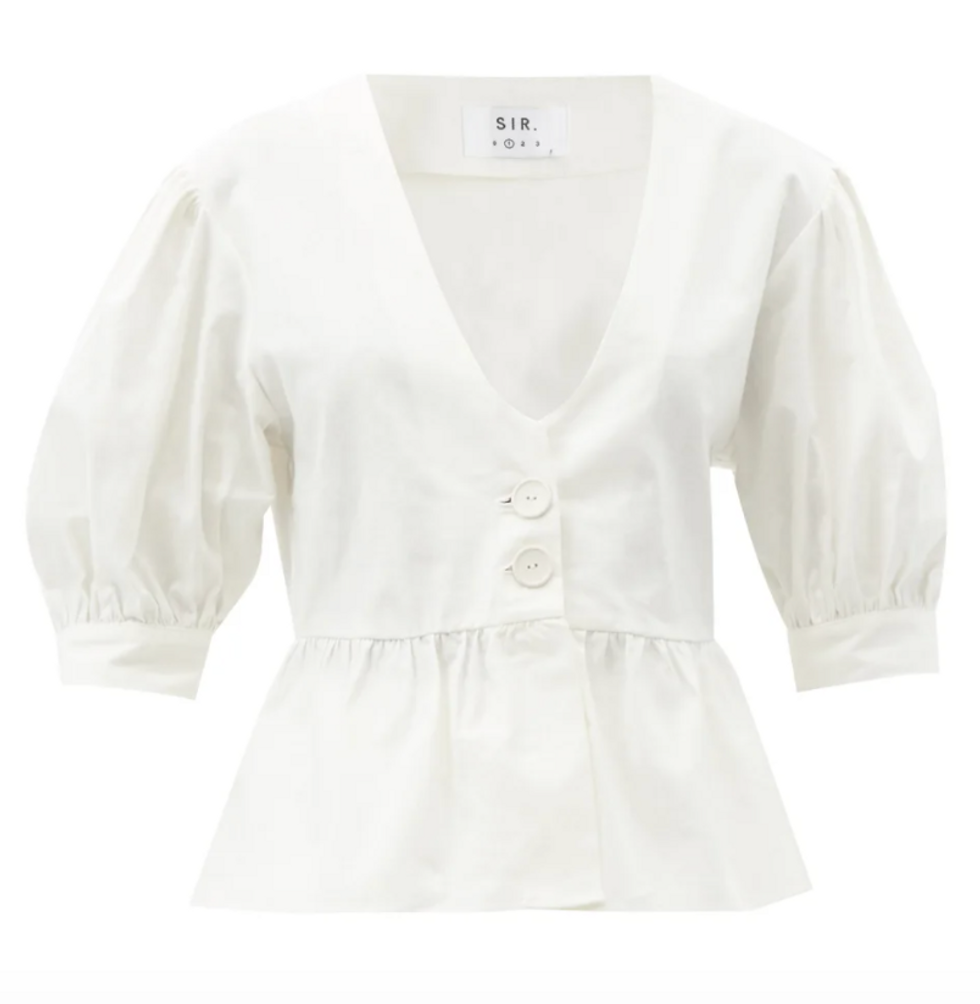 Sir
Khaite
Cos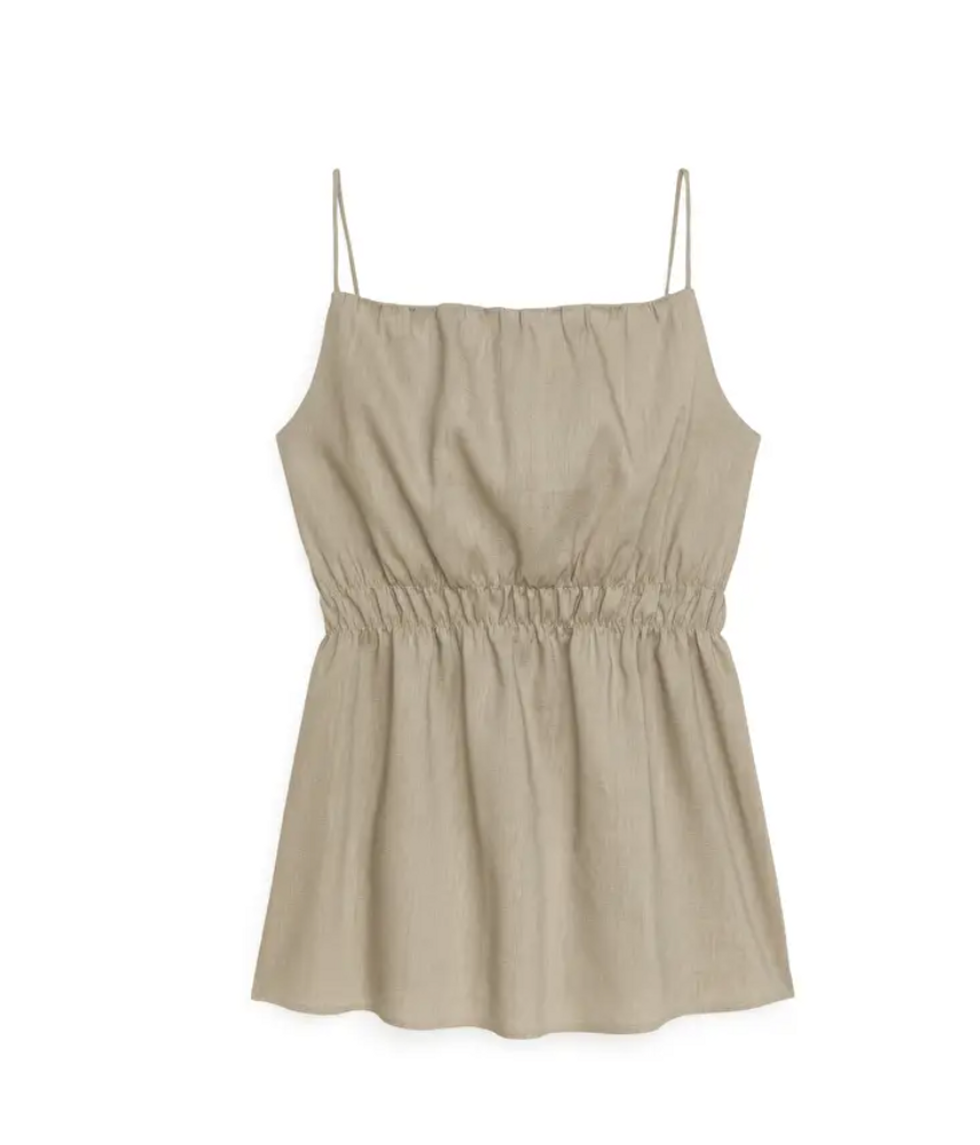 Arket