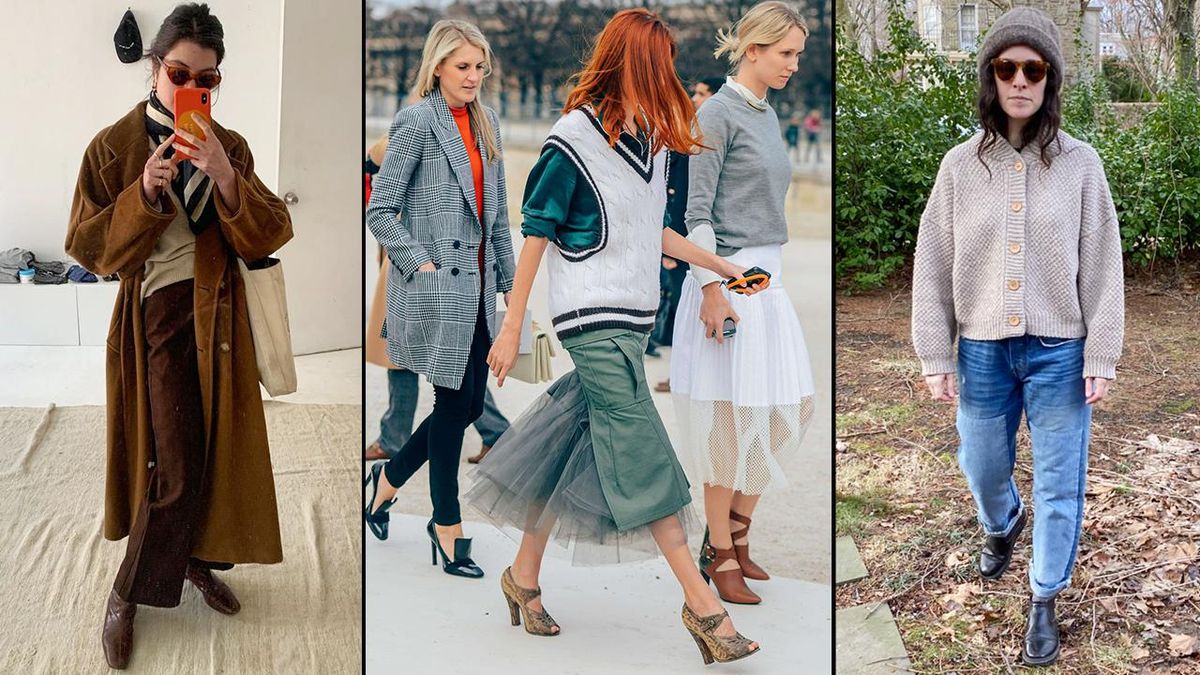 Fashion
We asked our favorite tastemakers to interpret the subjective term.
Graphic:
Stacey Toth
As shoe designer Chloe Gosselin ran through her latest spring collection via Zoom, she held up her classic Morgan silhouette in leopard and leaned into the common categorization of the beloved animal print as a neutral. In a similar trajectory to that of a breton stripe, this popular pattern has become such a wardrobe staple that it now constitutes neutrality within the context of fashion.
The louder nature of these patterns chafe against the traditional connotation of neutrals as simple pieces rendered in white, black, and beige colorways. So then what does a neutral constitute? The answer is subjective. "I would definitely consider metallics neutrals and even animal prints," explains Gosselin, who then adds, "Leopard really goes with anything, doesn't it?" The premise of the term is that it describes pieces that can be easily paired with other items in circulation. The shifting variable then becomes whoever's closet you use as a backdrop.