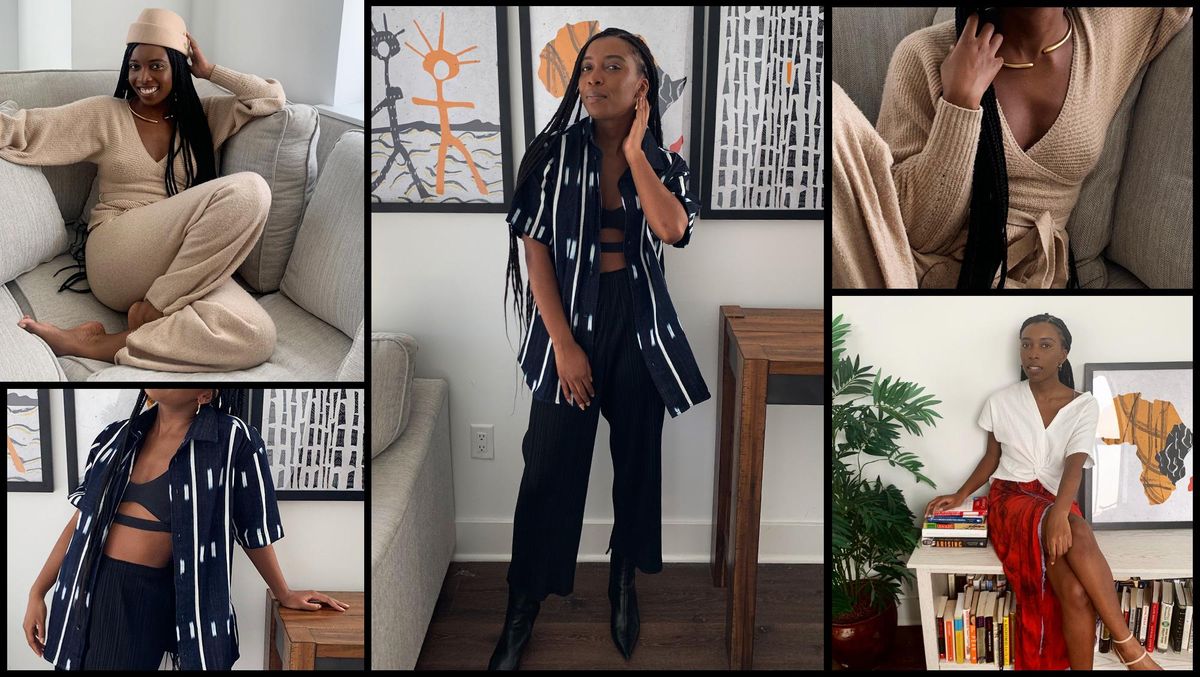 Style Diaries
The magic is in how Folklore's Amira Rasool mixes the two.
Graphic:
Stacey Toth
Welcome to Style Diaries, a new series where we research the physical manifestations of our closet tours IRL. We're asking friends and tastemakers to show us what they're *actually* wearing during the week and provide a little insight into their thoughts on the current state of fashion. This week we are speaking with entrepreneur and writer Amira Rasool. Rasool is the founder and CEO of Folklore, an online multi-brand concept store and wholesale e-commerce platform that distributes luxury designer fashion and lifestyle products from Africa and the diaspora to global consumers and retailers.
What does your style *actually* look like right now?
"I'm all about loungewear at the moment. To be honest, before the pandemic started, I owned virtually no loungewear—not even a cute pajama set. I went to sleep in my old soccer jerseys from middle school and other sweaters, shirts, and pants that I got either as a gift from an athletic company or purchased from the universities I attended. After a few months in quarantine, I caved and purchased a few stylish loungewear pieces, which is pretty much what I live in now. Now I'll wear a cool earth-tone funnel-neck sweater with a pair of Pleats Please Issey Miyake pants. On the rare days I go out, I get really dressed up even just to go apartment hunting because sometimes I miss putting together a really great look."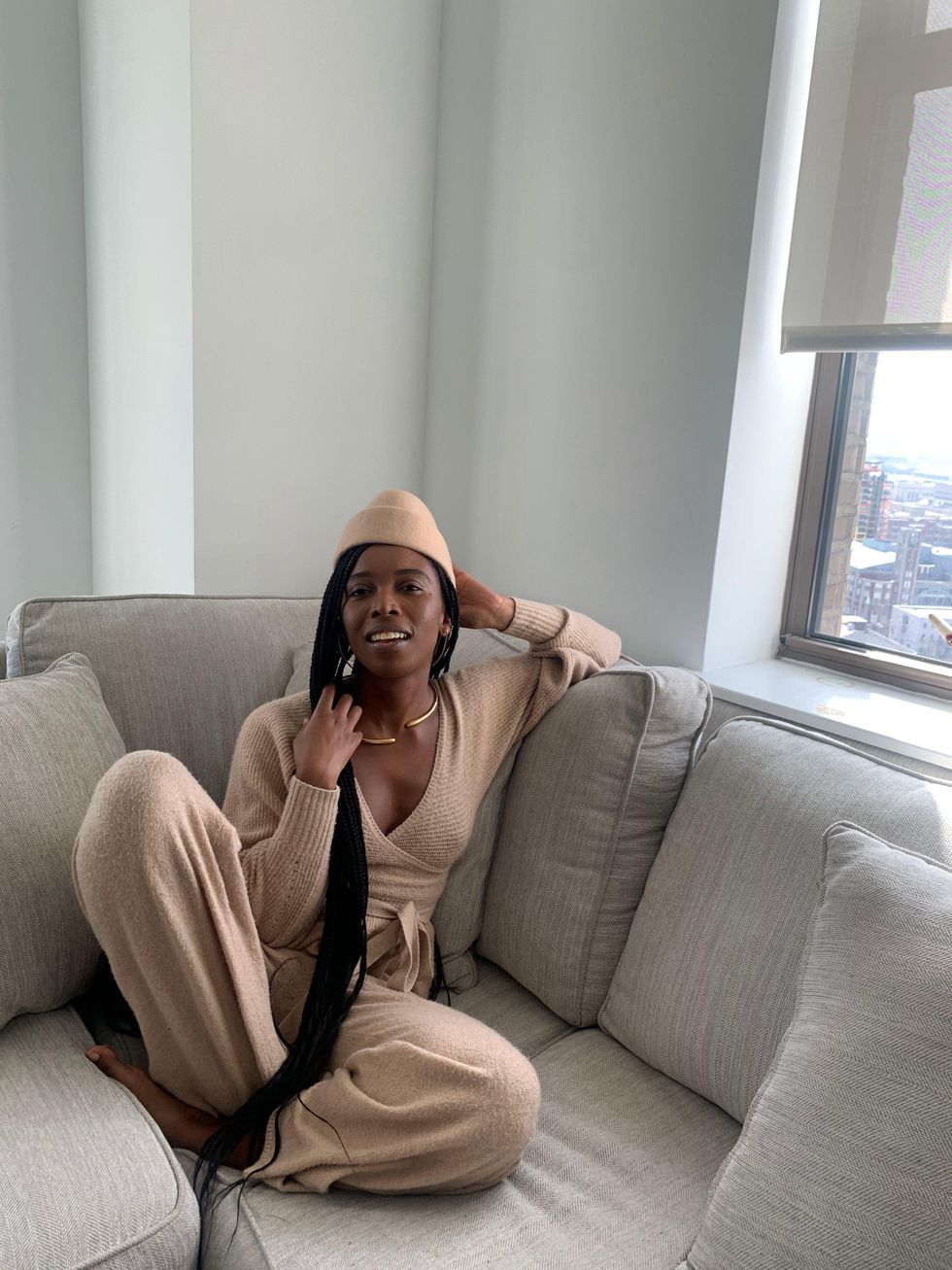 Photo: Courtesy of Amira Rasool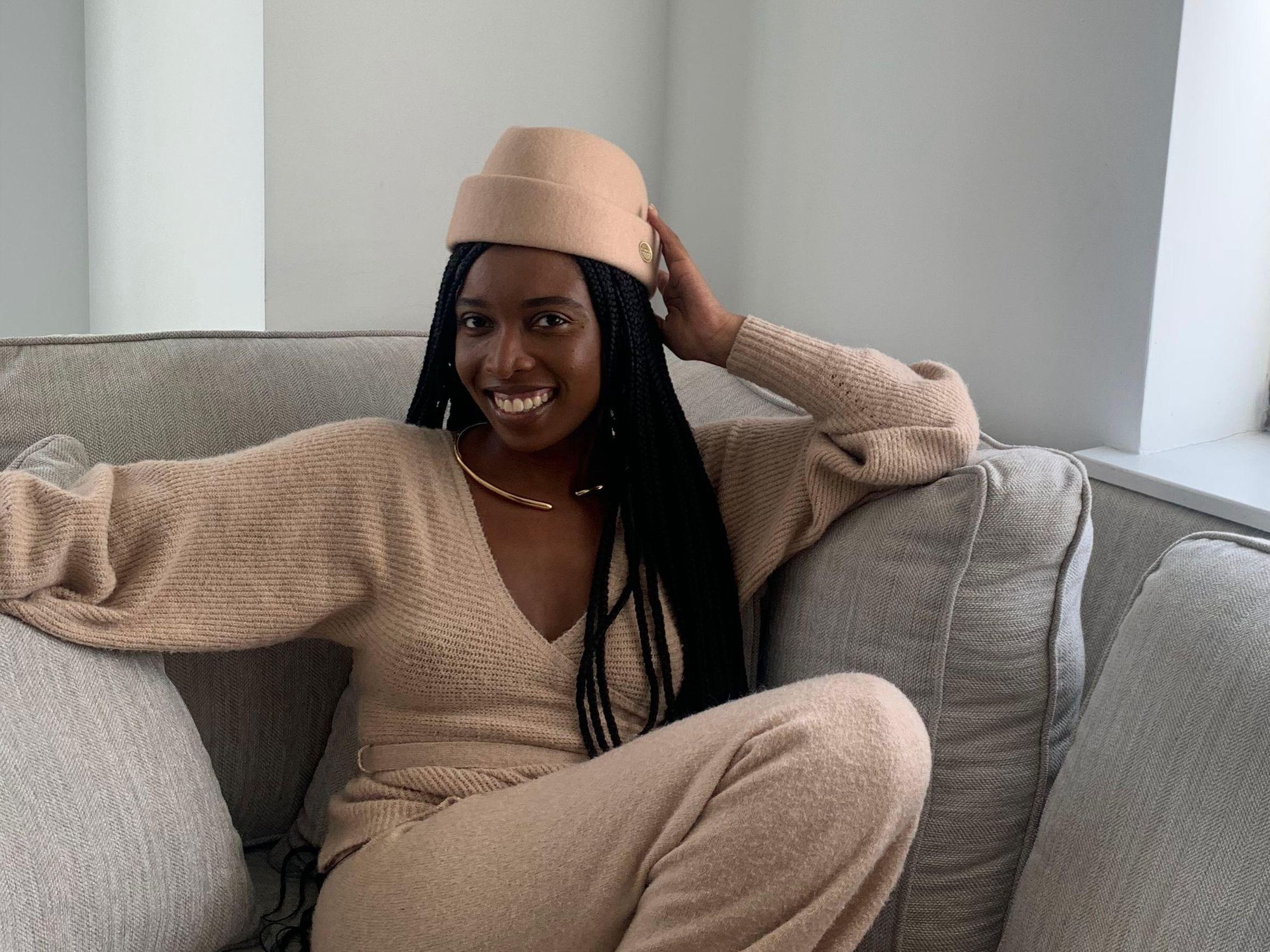 Photo: Courtesy of Amira Rasool
"This is my go-to travel look. I had to travel from Atlanta, where I have been living the past few months, back to New York for The Folklore's spring/summer 2021 product shoot in Brooklyn. I used to be a grey-sweatshirt-and-legging girl at the airport, but I decided to elevate my look a bit and make it a bit more reflective of my usual style. I love a matching set, particularly one that is comfortable and still has a bit of sex appeal to it, which the deep V-neck provides. Whenever I travel, I usually have a hat (or two) on my head so it does not get squished in my bag. I don't go many places without one of my Simon and Mary Military Fez Hats. I spruced the look up a bit with Soko jewelry."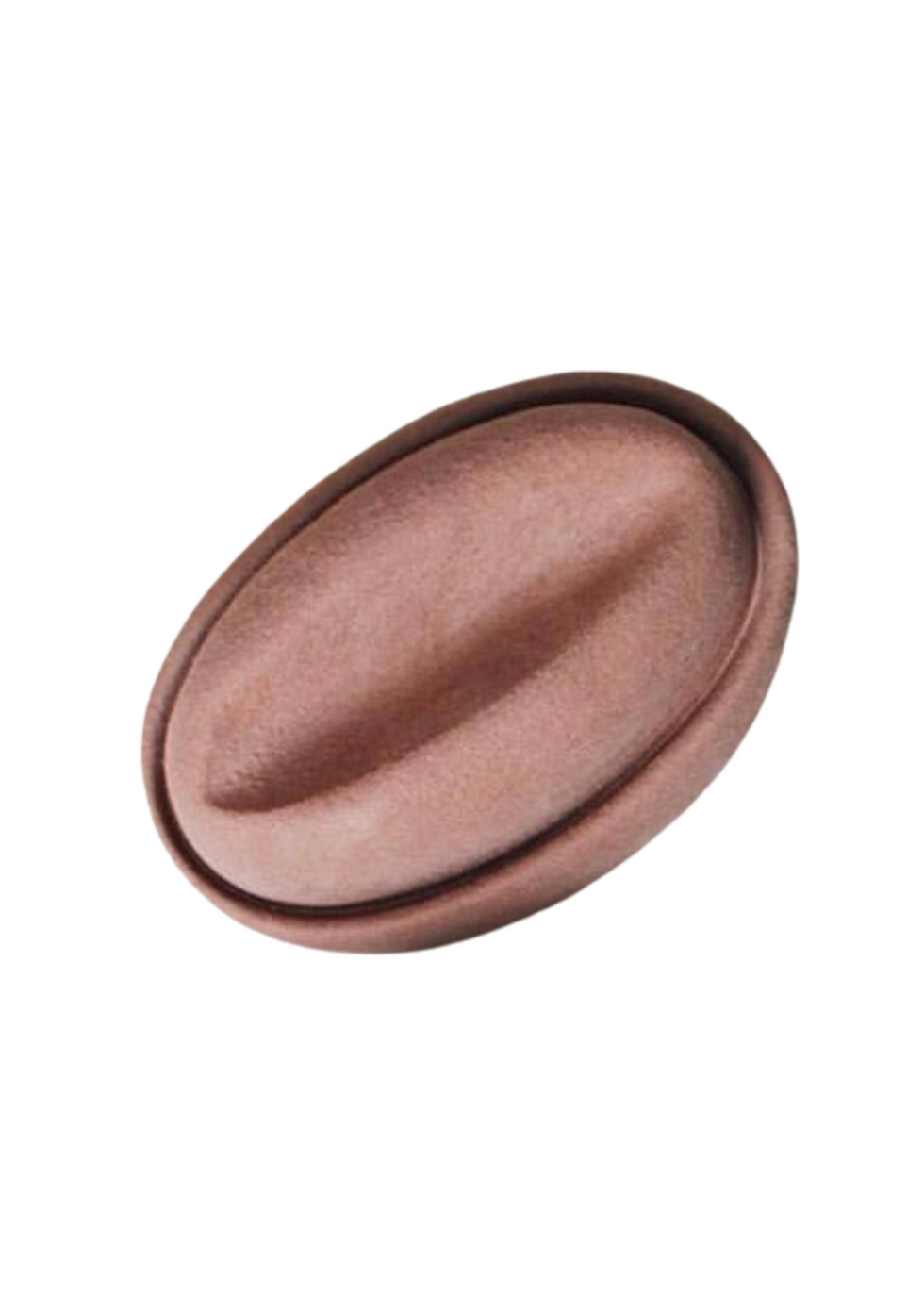 Simon and Mary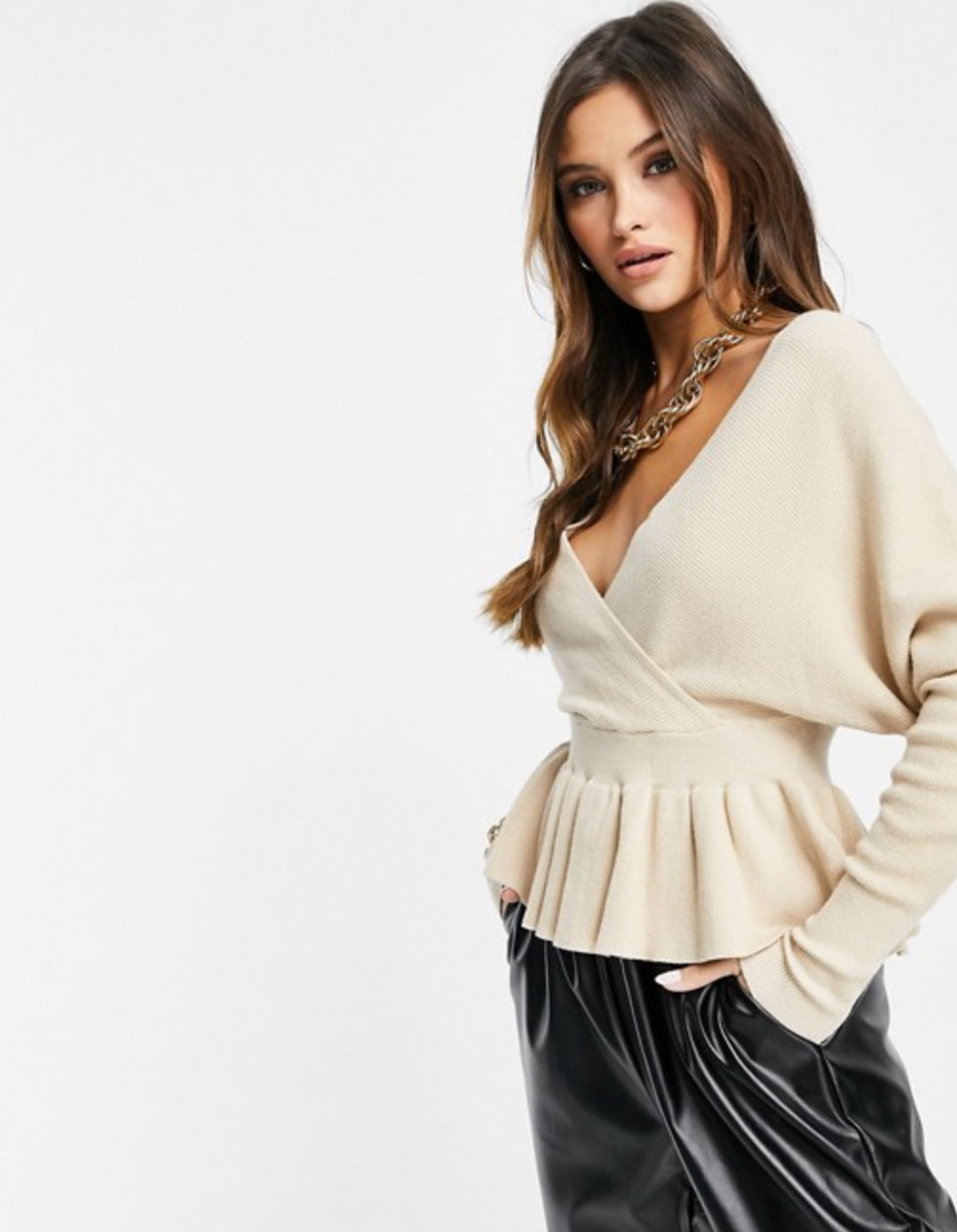 Liquorish
Asos
Do you have an outfit formula or preferred style?
"My closet is split between two aesthetics. In one section, I have cool printed items that usually are standalone pieces I pair with basic shoes and accessories. The other part of my closet, which makes up the bulk of my wardrobe, is solid earth tones and pastels that are flowy, usually floor-sweeping or calf-length, and really comfortable. I can usually pick any top or pants from the earth tones and pastel group and put it together, and it will look good."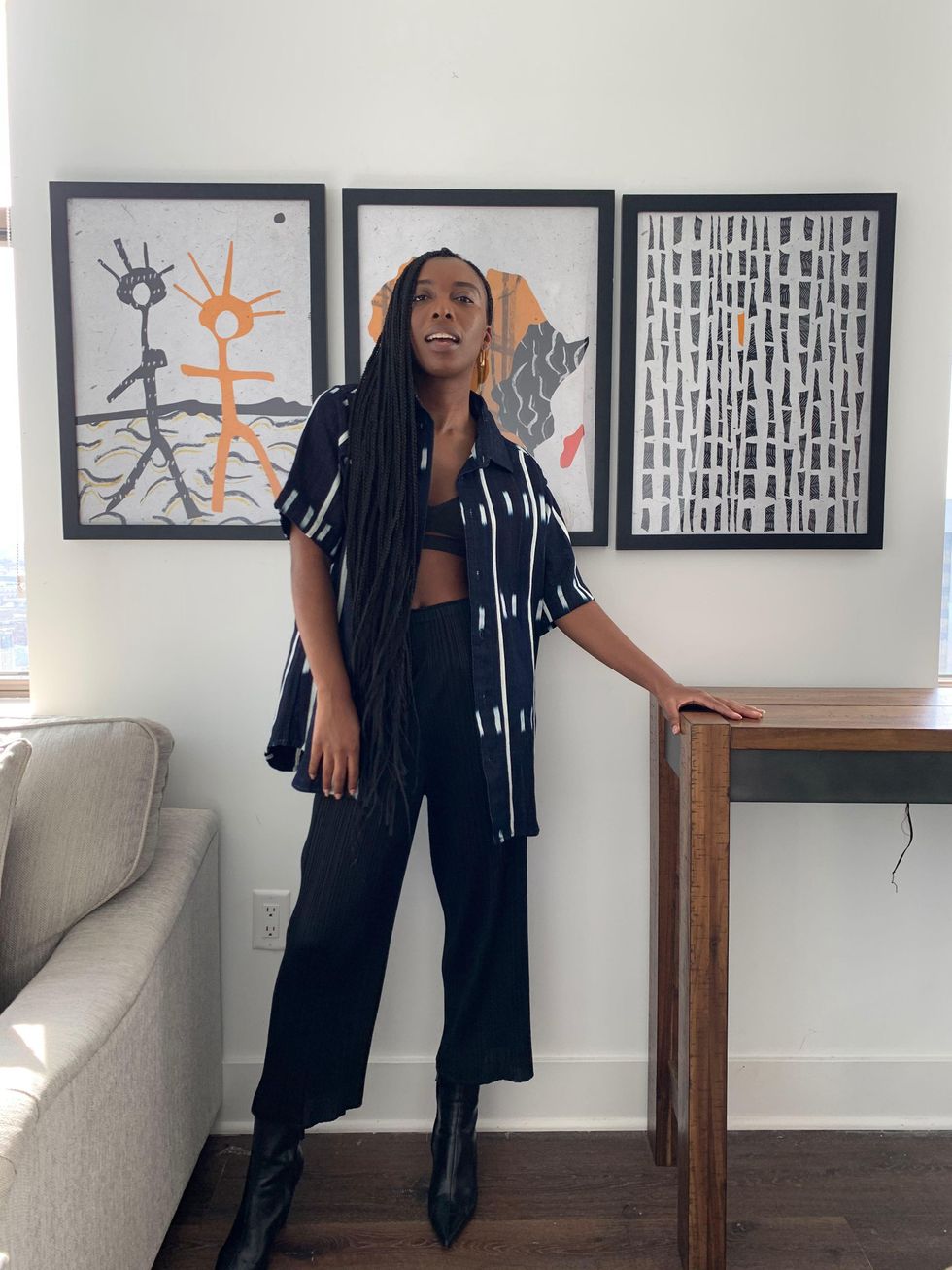 Photo: Courtesy of Amira Rasool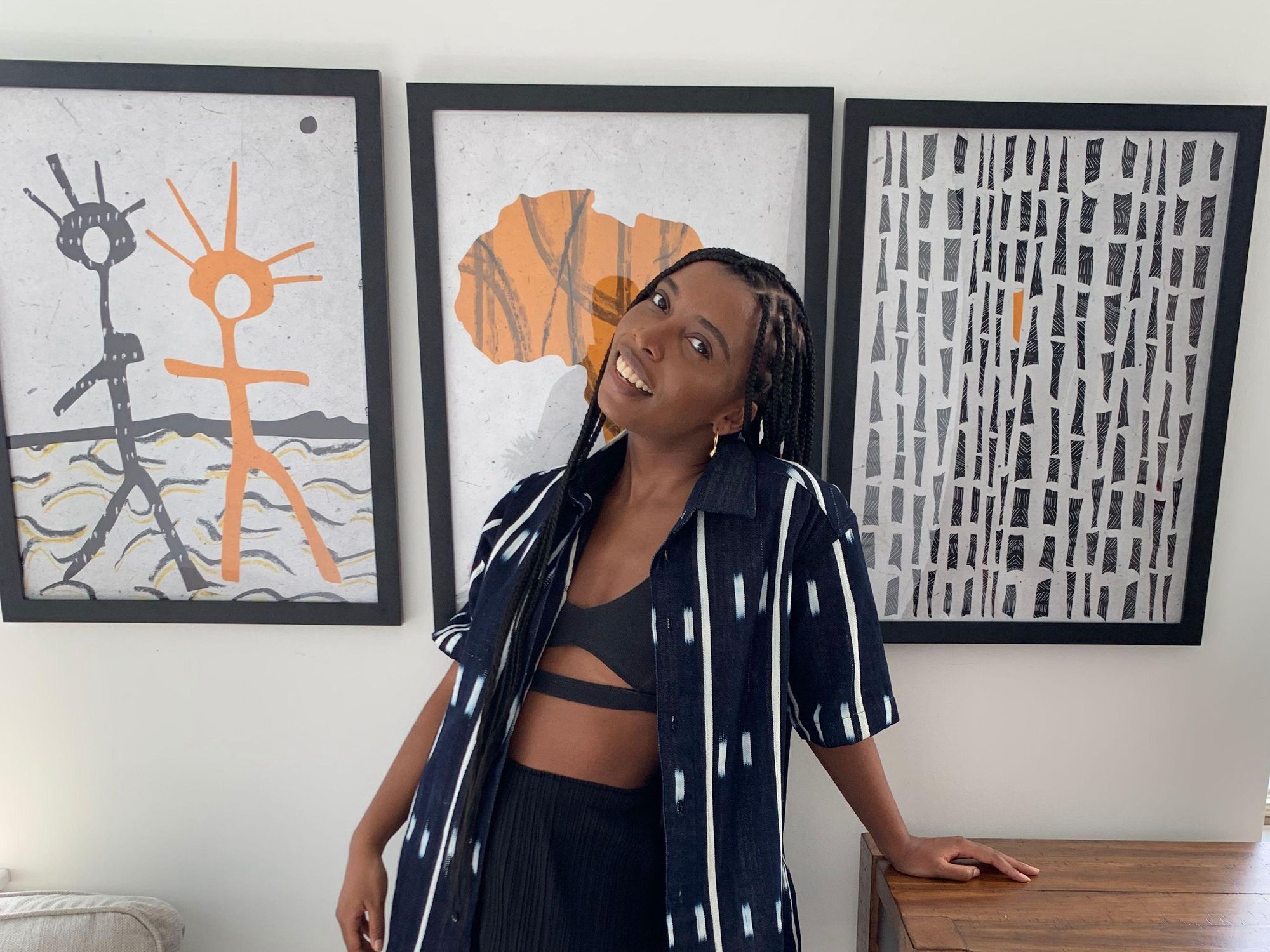 Photo: Courtesy of Amira Rasool
"I live in my Issey Miyake Pleats Please pants. Although they appear pretty casual, I always try to dress them up a bit so that I can wear them out. On this day, I spent most of the day inside working, wearing the pants with this crop top I bought a few years back from Opening Ceremony. I decided to meet my friend for a socially distanced outside lunch, so I threw on my Kente Gentleman top from The Folklore and a pair of leather boots to dress the look up a bit."
Kente Gentlemen
Mary Young
High-Waisted Plisse Trousers
Pleats Please Issey Miyake
Soko
Predictions for what fashion will look like post-pandemic? Or at least how you will dress?
"I think people are going to be really focused on statement pieces post-pandemic. We haven't been able to get dressed up in a while and express our creativity, so I feel like people are going to really show out. We're really focusing our buy on statement pieces from the luxury and emerging African designer brands that we sell at The Folklore."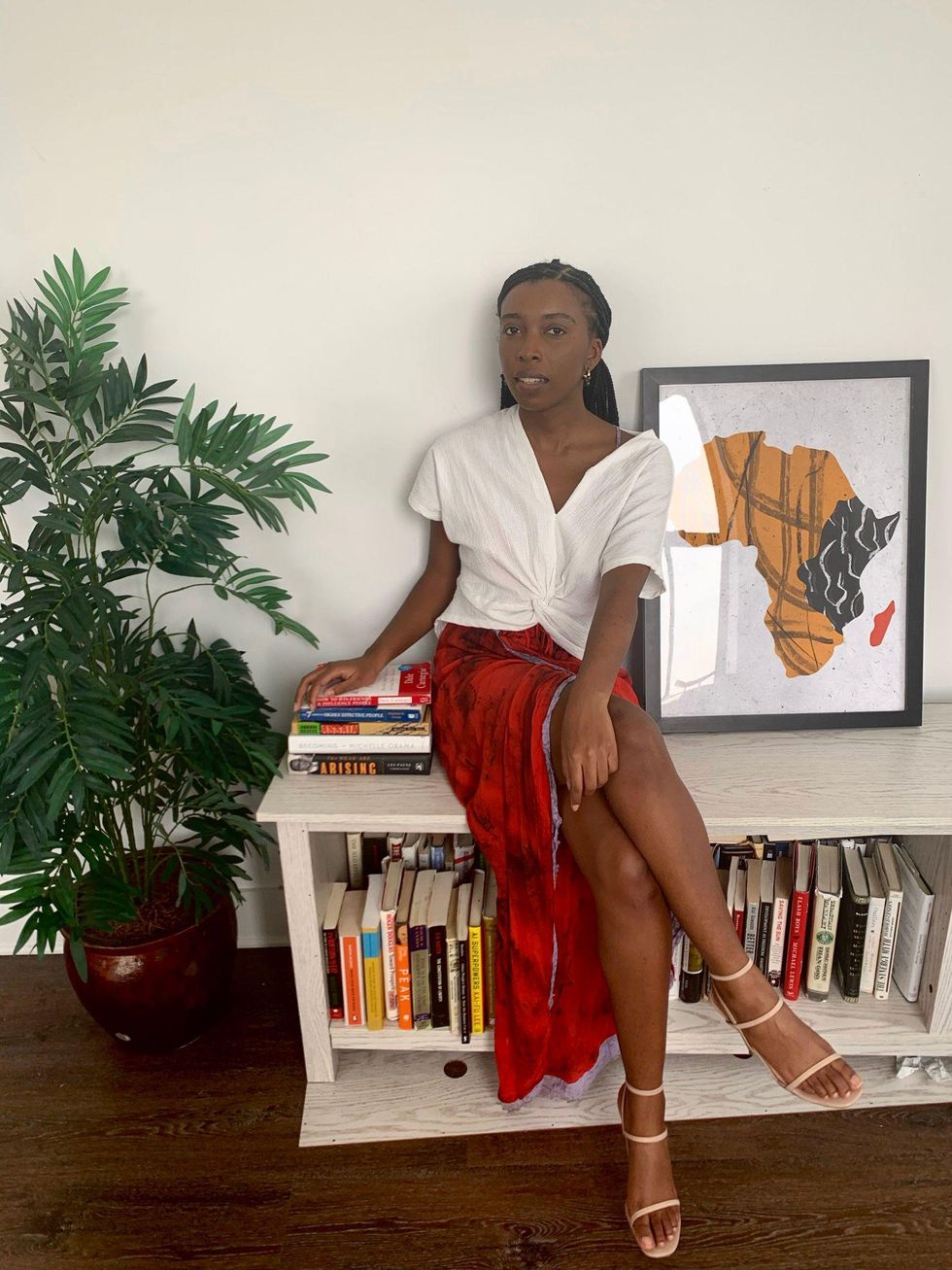 Photo: Courtesy of Amira Rasool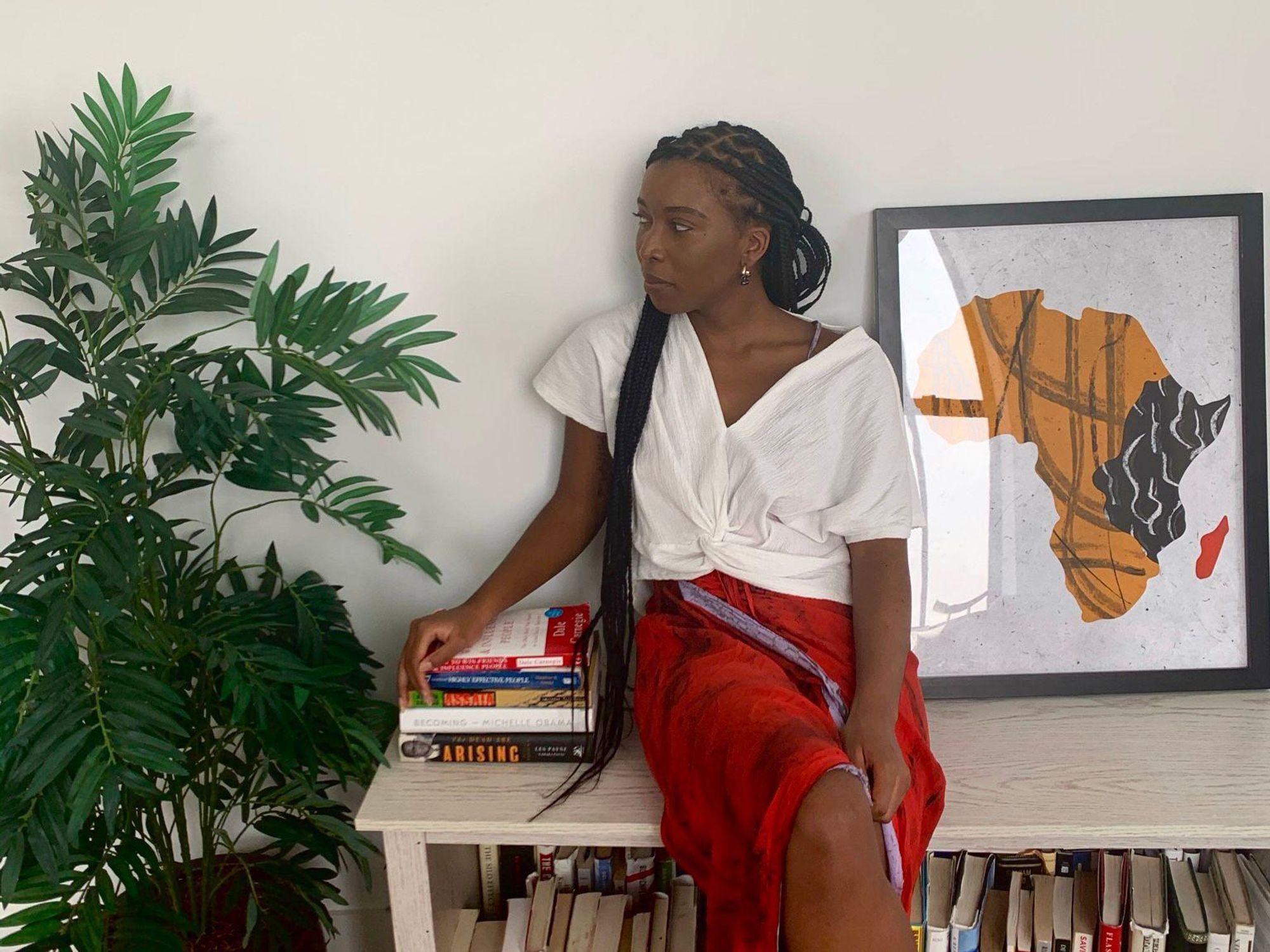 Photo: Courtesy of Amira Rasool
"I love wearing dresses as skirts. Since buying the W35T Galaxy Dress, I've worn it as a skirt a few times when it's a bit too cold to have my shoulders or chest out. I spent most of this day in the house, but I threw on the heels for these pictures and the Pichulik Garland Hoop Earrings because I feel like I can't wear one of my favorite Cape Town–based brands without wearing the other. The two brands really design pieces that complement each other well. If I were going out, I would wear this look to a quick brunch with friends or trade in the heels for flat sandals and wear this outfit to the beach."
W35T
Pichulik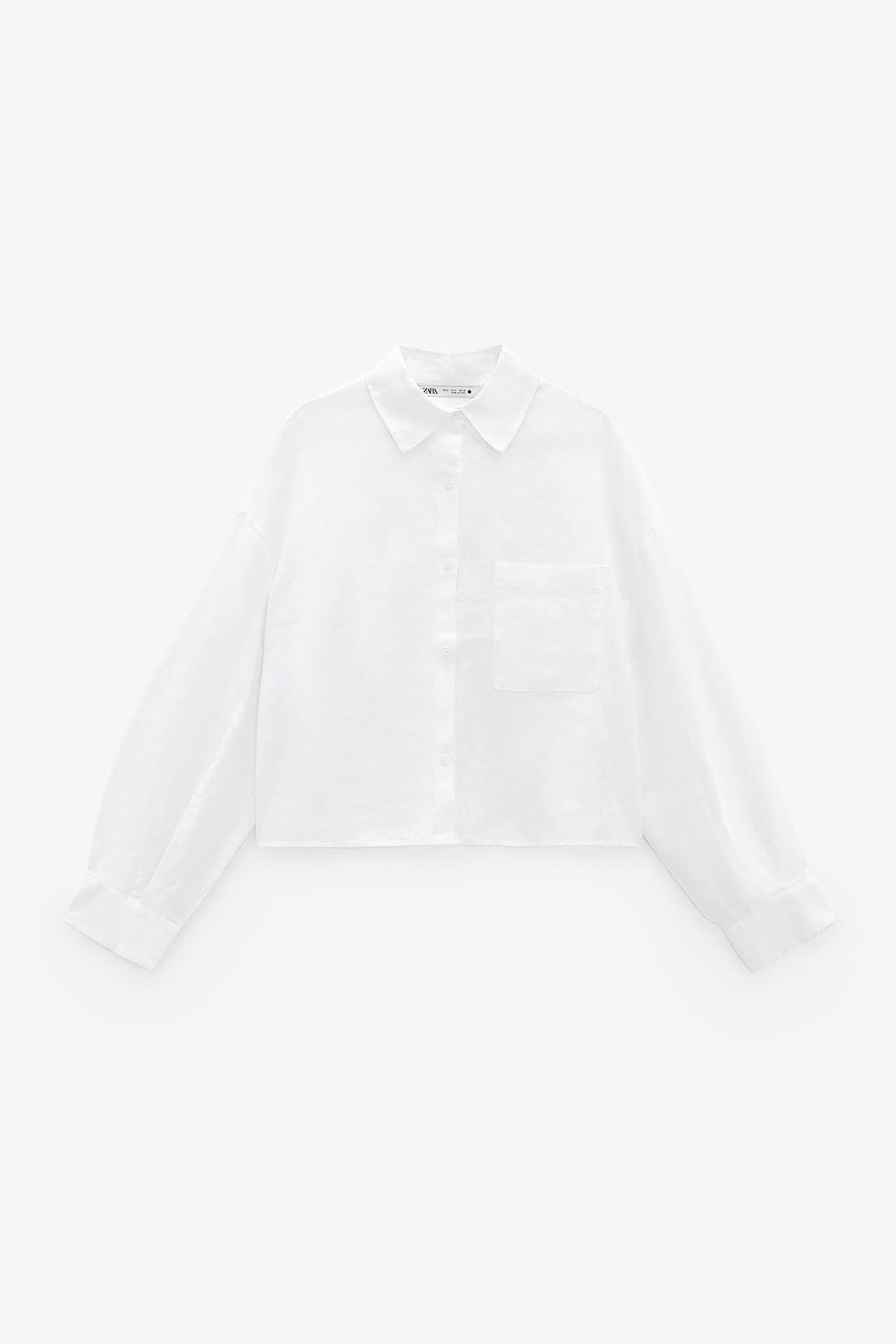 Zara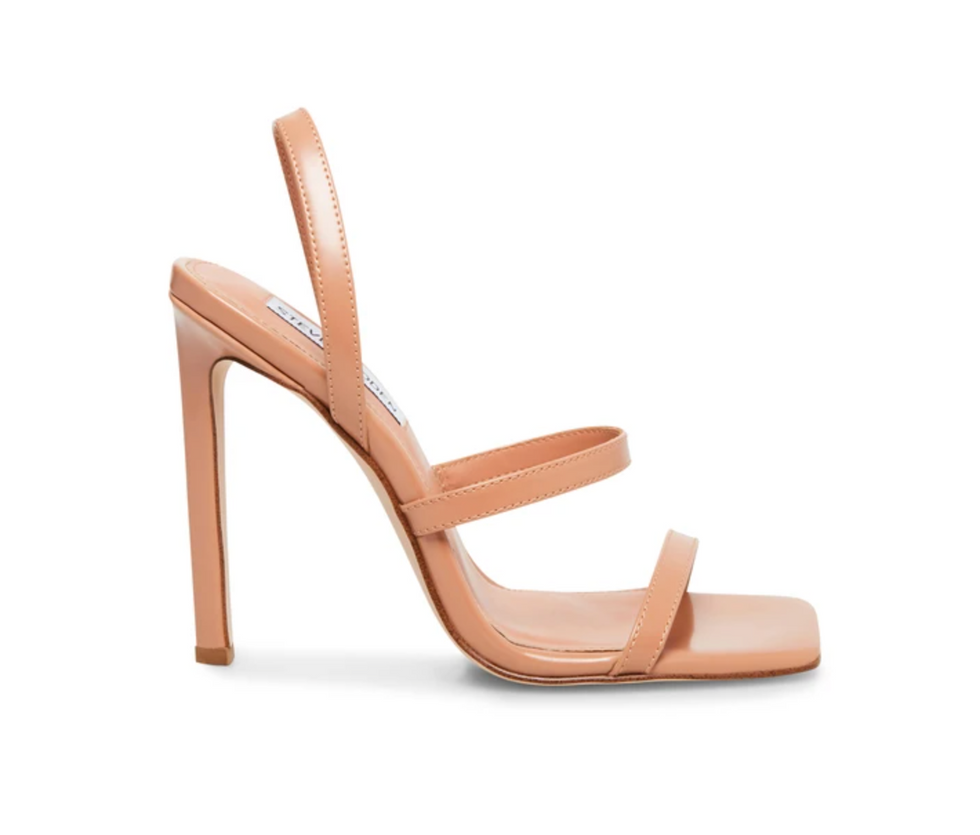 Steve Madden