Ms. Boogie on the Self-Care Routine for Optimal Femme Queen Joy
The Brooklyn-based rapper shares a natural routine that starts from within.
Wellness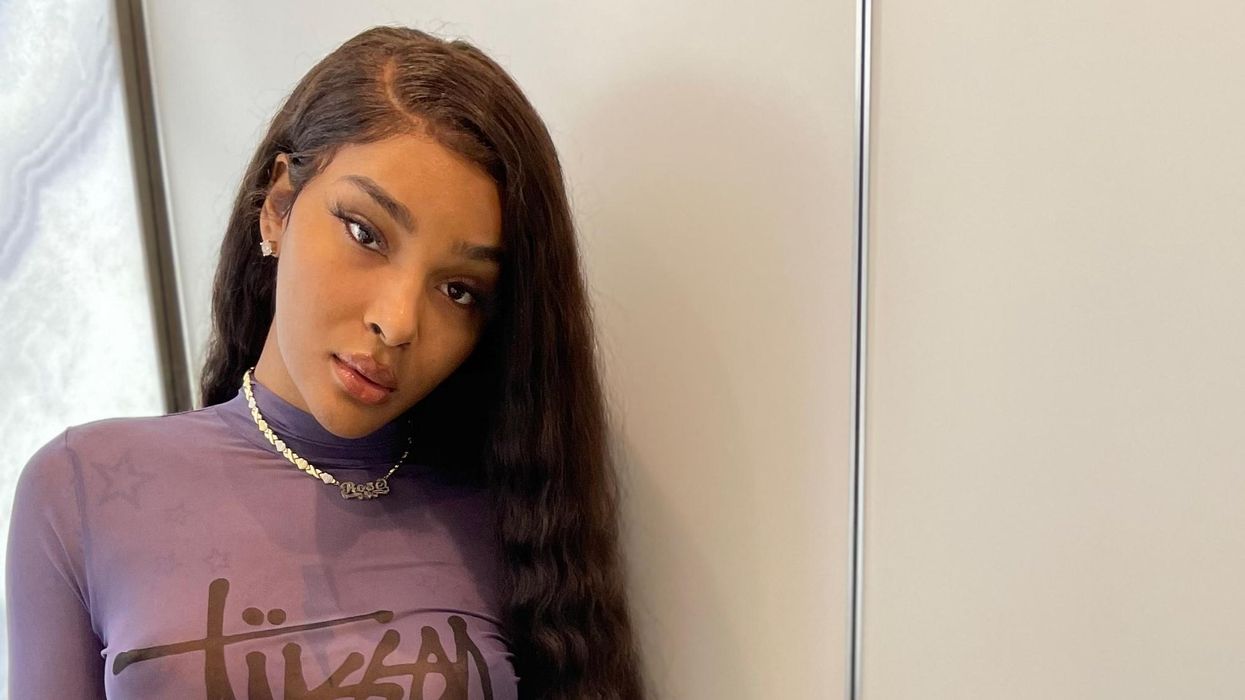 When it comes to self-care, Ms.Boogie is a testament to her ideal. When the rapper and New York native isn't spreading femme queen joy in the community, she's finding it for herself with a routine that covers every need. Having already garnered an international fanbase over the years, she released the anthemic Brooklyn drill track "FEM QUEEN" featuring Trannilish this summer to a huge reception. Now with more music on the way and a movement of femme-queen joy to oversee, the breakout artist is coming into full view and she's doing it in full effect.
For the woman behind the rap moniker, Rosa Isabel Rayos, spreading femme-queen joy is about more than just pampering—it's a form of advocacy. This means making music that affirms and uplifts Black trans women, a group that's seen epidemic levels of violence. The Brooklyn-bred artist has been featured alongside the likes of Kelela, Princess Nokia, and CupcakKe and understands that her best self is a service to a broader community.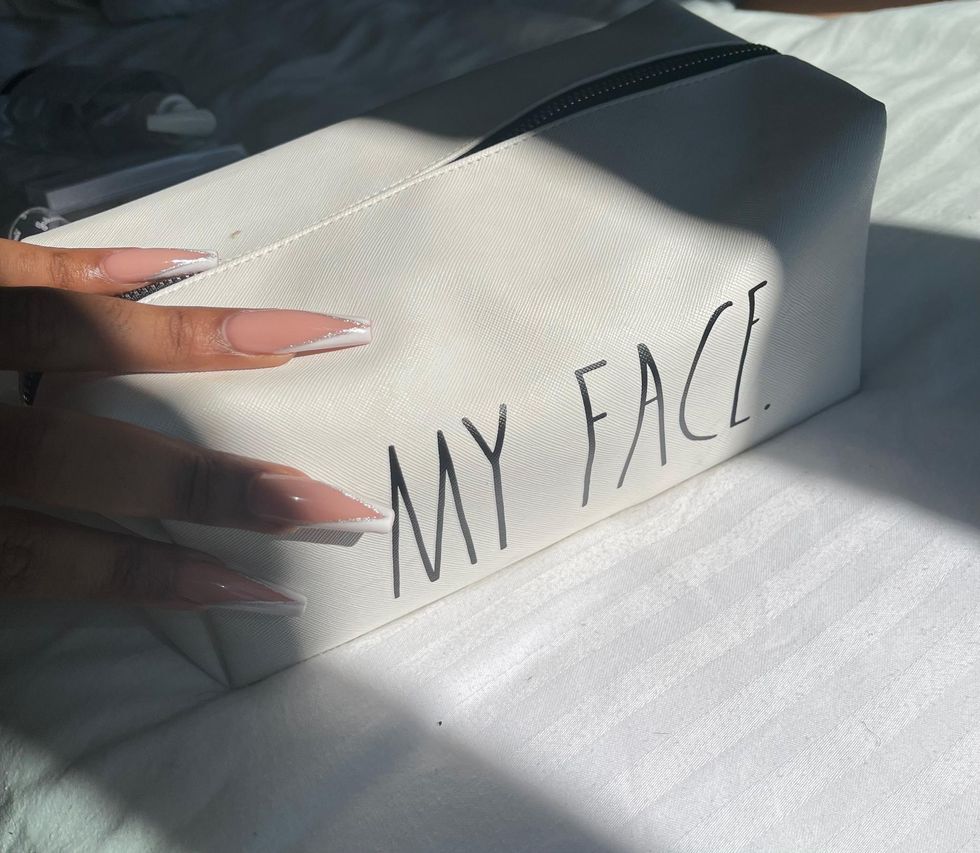 Photo: Courtesy of Ms. Boogie
On redefining self-care:
"It's important to keep an open mind as to what self-care can look like," she says. While the regular practice of moisturizing, exfoliating, and treating her skin is a priority, femme-queen joy starts from within. "The way that I show up for my body really determines how I show up for other people," she says. Since showing up as Ms.Boogie means widespread visibility as an Afro-Latina trans woman in music, that also requires special attention to the interior life. "Mental hygiene is just as important, so another major part of my self-care is my therapy session every week, which is a part of my regimen too," she says.

On keeping it natural:
Another big part of her regimen? Incorporating natural products with proven benefits to her self-care routines that make them feel extra special. "I'm super big on natural things and using earth-grown products on my face. I don't have them on the road with me, but some of my favorite things are aloe, turmeric, and avocado," she says. Any beauty aficionado could tell you that when it comes to self-care and beauty, the ritual is as important as the results. This goes for another self-care practice that involves unwinding. "I really enjoy smoking cannabis, so that to me is very therapeutic."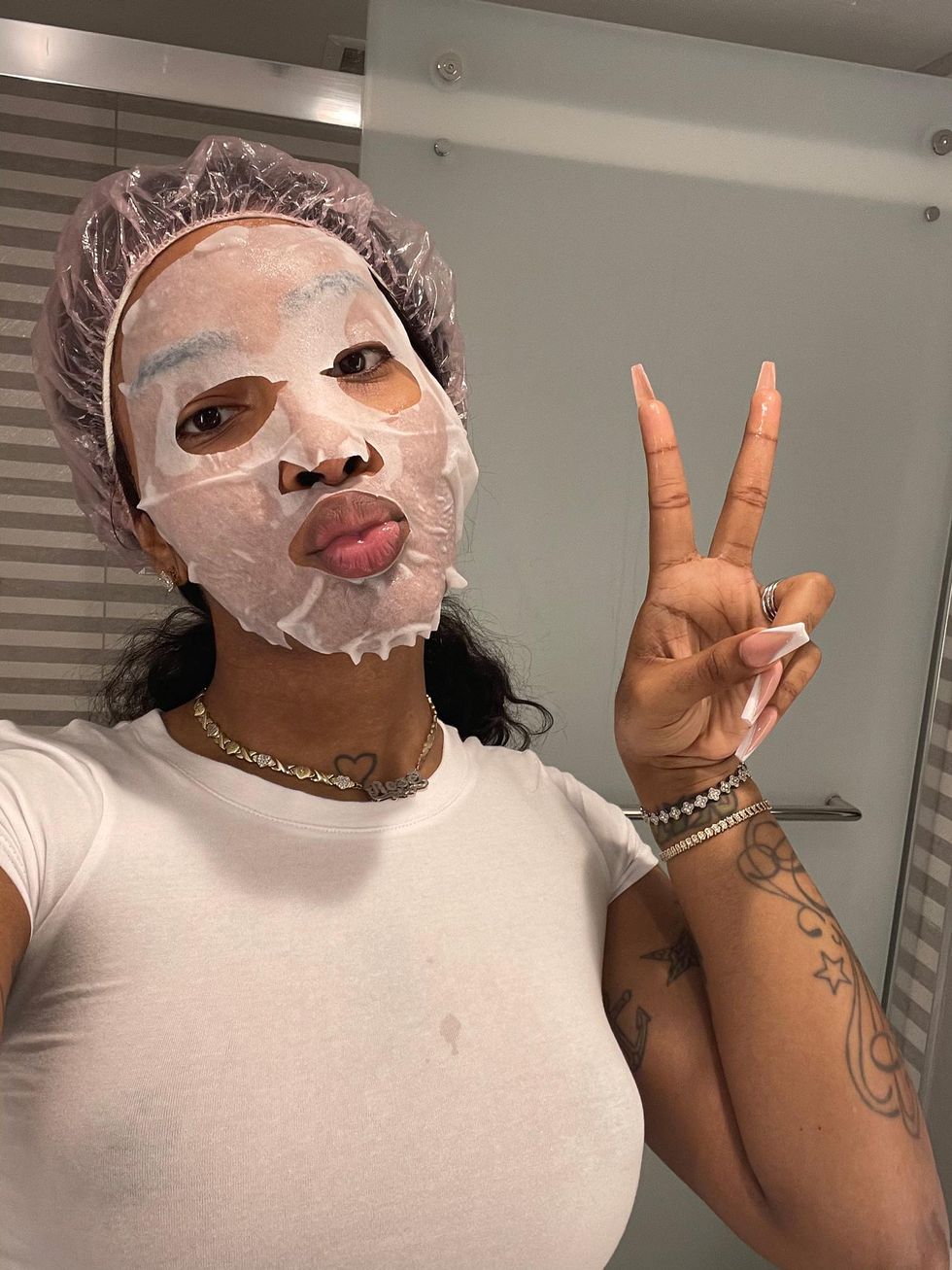 Photo: Courtesy of Ms. Boogie
On the beauty of moderation:
While some practices are mainstays, others come and go depending on the moment. "I do go through different lash phases, so I'll do individual mink lashes for a while, and then I'll stop for two months," she says. Sticking to the cardinal rule of moderation, Rayos knows that the healthiest practices also leave room for recovery and baring it all to show your best, natural self. "Right now I'm on a little hiatus, which is a way to care for myself as well, because mink lashes are great and fabulous, but they can contribute to the overall loss of your natural eyelashes," she says.
On her biggest form of self-care:
In the music-making process, the rapper finds solace in expression and speaks directly to whatever moment she's living. While being recognized for her music has its perks, the independent artist notes that her success comes from her ability to adapt. In addition to the self-advocacy that comes along with being a femme queen and an artist, Rayos has also learned that building on inner resources means she can access them from wherever. "You have to learn to be really flexible and to seize the opportunity no matter where you are. They might not always have everything in your favor, like your tea or your things, but you have to tap in and make it work wherever you are," she says. The theme of empowerment is what she's exploring in her next single, too. "It's a song about desirability and celebrating sexual freedom and liberation, whether you identify as submissive or dominant in sex; this song is about owning all of those dynamics," she says.
What's the best self-care practice she can recommend? Between moisturizing and exfoliating, Rayos says it's passion, purpose, and taking "time to regroup and huddle in with yourself to visualize and vocalize goals" that's the most important.