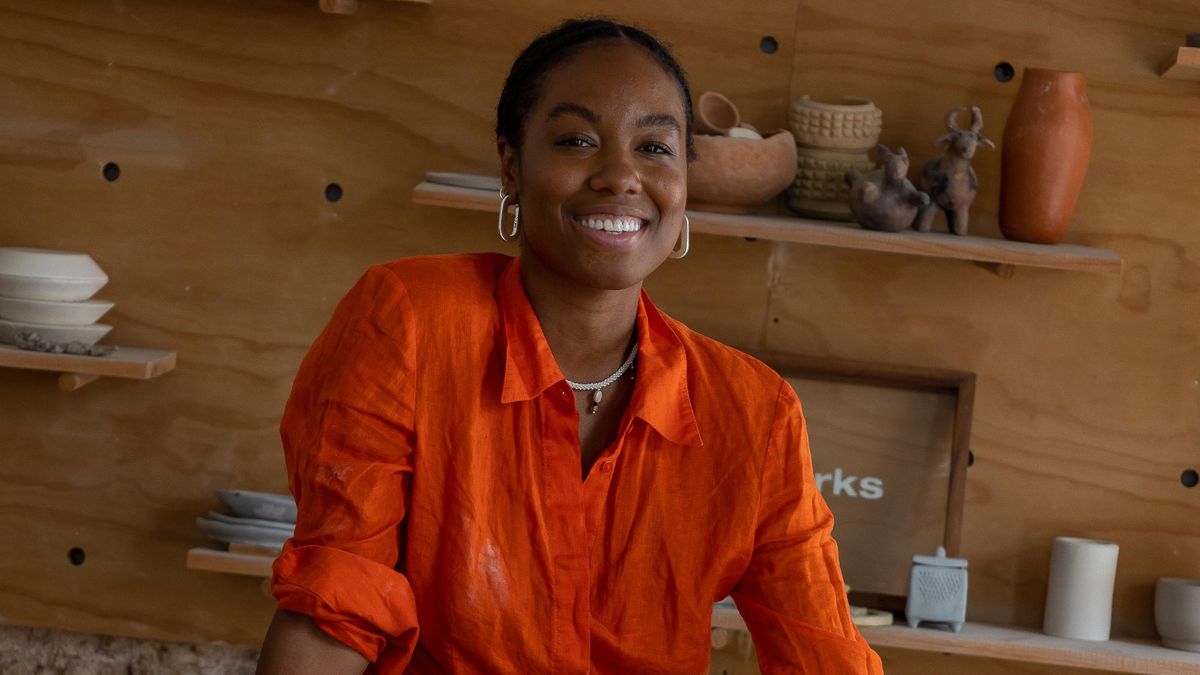 Living
This Expat Left America to Build the Life of Her Dreams in Mexico
Family. Serenity. Culture.
Words by Thaina Blot, as told to Sheriden Chanel.
Those are the three words that come to mind when I think of life as I now know it. It was almost as if I was reborn and time began again when I made the decision to uproot all that I knew in America to move my family abroad to Mexico. Mérida to be exact.
It all started in 2020. I was laid off from my job while pregnant with my son Solomon, right as pandemic lockdowns began. I was home with lots of time to dream about what could be. As racial tensions grew in the United States, my husband Sam and I had to think about how our son would be affected. While it's true that racism can be found everywhere, there was a boldness we started to witness that we just couldn't ignore.
As children, we were taught to work hard in school, then get a job and work hard at that so that you can enjoy life when you're old and retired. That "school" of thought has funneled so many of us into jobs where we were unhappy and sitting on unused creative potential. My parents did the best with what they knew, which inspired me to do the best with what I know now for him.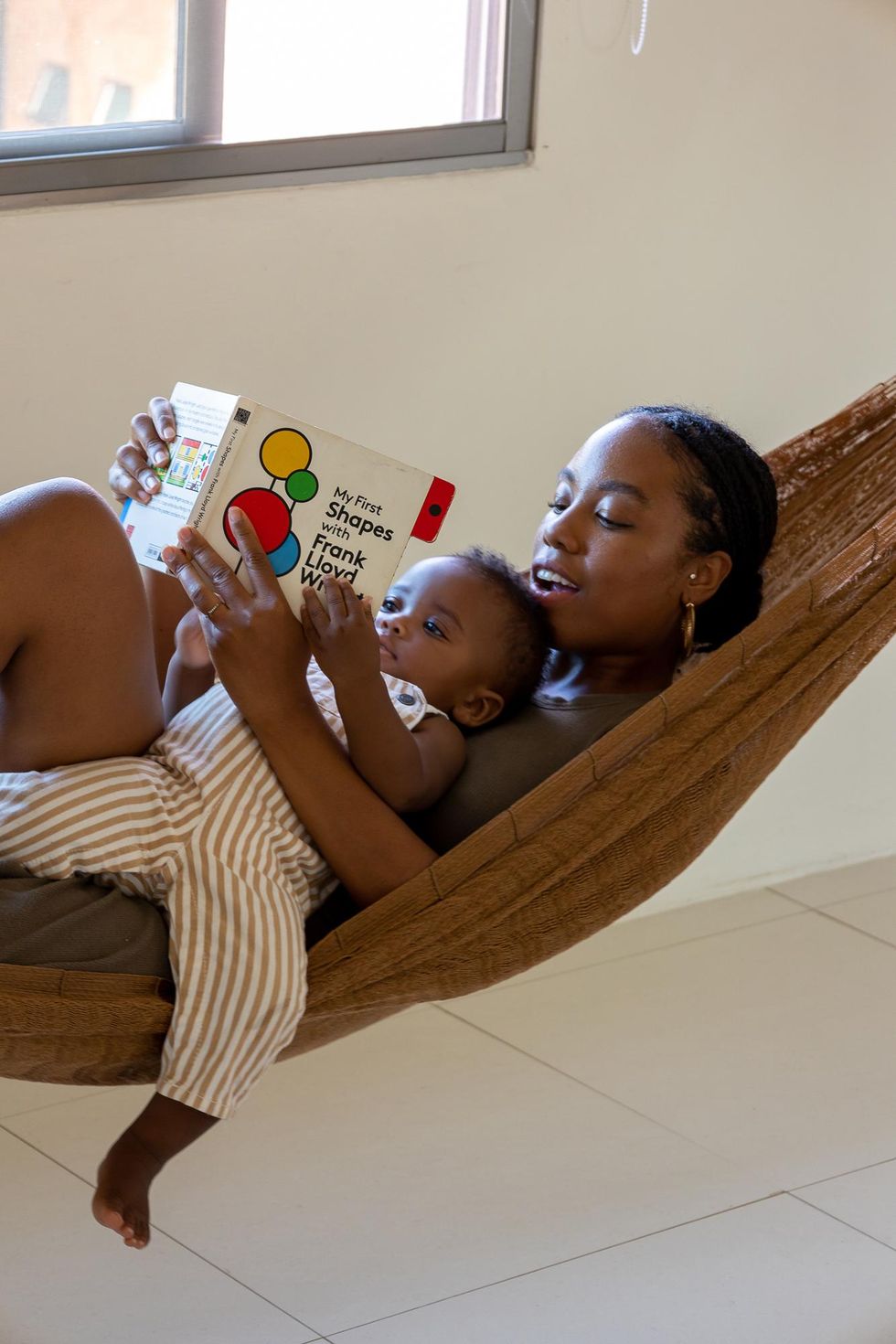 Sometimes removing yourself from an environment can remind you how to stay true to your personal values."
Where once we desired it, the "American dream" began to put pressure on what we really wanted from life. Our jobs went from expected humdrum to a feeling of always looking to attain more to no end; it was exhausting. Sometimes removing yourself from an environment can remind you how to stay true to your personal values.
We love where we came from, but we just want to live a life as free as the next person and decided we wouldn't wait for it to be given to us. The idea of our son living a multicultural life, learning multiple languages, and learning about the world excited us and gave us something to look forward to, so we made the transition.
As our lease ended at our apartment in Las Vegas in May, we had difficulty finding a new place and then I asked my husband, "What if we just leave the country now?" He expressed having the same thoughts but did not want to say it because he didn't think I was ready. Moving abroad was always a thought for the distant future, but we ran out of excuses as to why that had to be.
Sam and I were slow to tell people we were leaving the country because we knew it was possible to get talked out of it. Leaving everything you've ever known for something new can be scary, especially as new parents. We started with the desire to become expats and found out about Mérida through YouTube! Mérida is touted as the second safest city in both North and Latin America. The stunning architectural style that merges modern and Mayan tradition and the high quality of life, great food, and art scene were all big factors in our choice.
We booked a trip to visit before moving and found all we heard and more. We also learned about a Facebook group called Brothers and Sisters of Mérida; the members played a huge part in us knowing that this was where we needed to start our journey abroad. Even before we moved, the community felt so familiar, sharing a wealth of information to make our transition easier.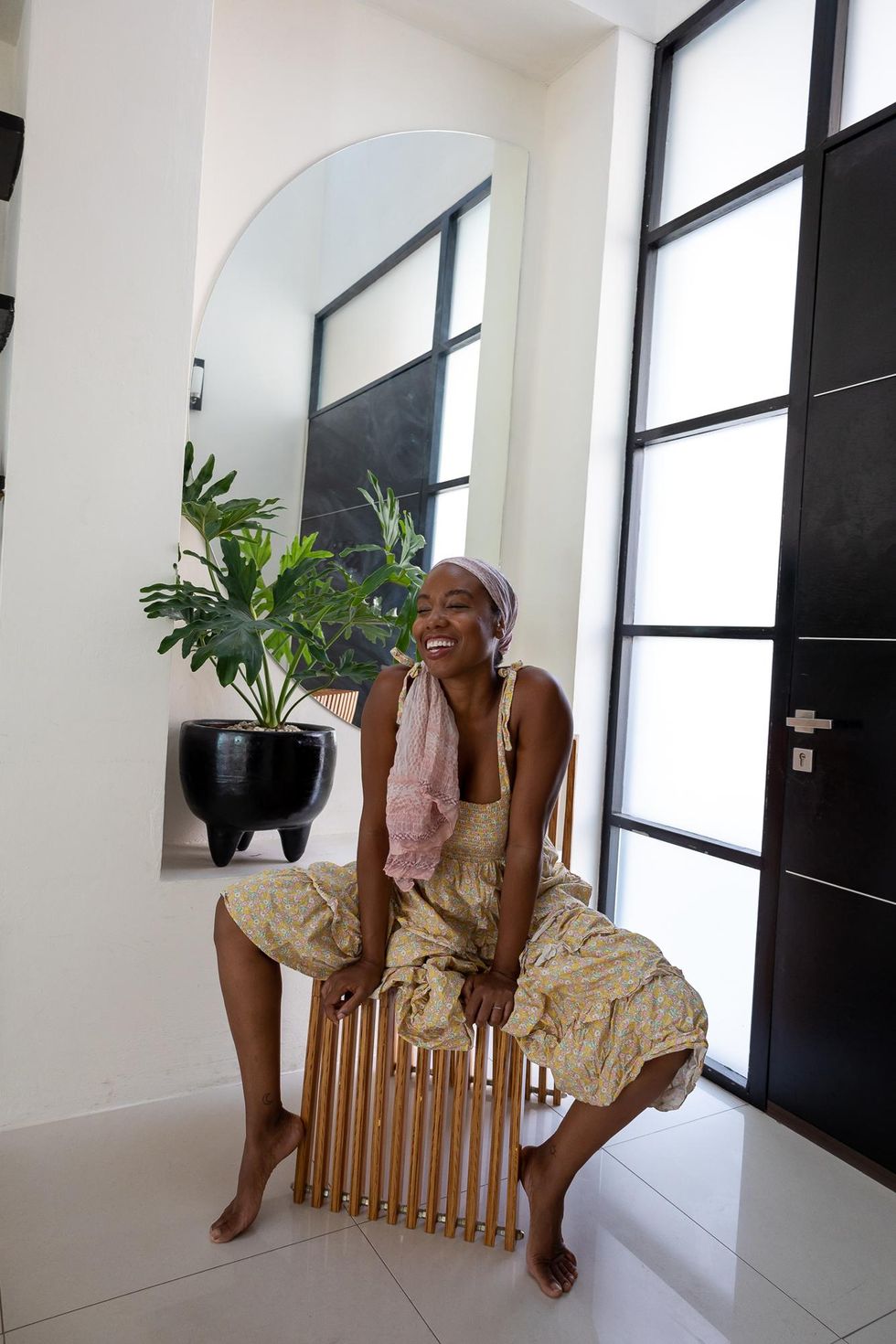 We sold some things, put the rest in storage, spent the next couple months with family, vacationing/researching in Mexico, and getting up to date with Solo's health checkups so that we could have records for his new practitioners. In another expat Facebook group, they compiled a list of all their recommended doctors, dentists, bilingual schools, realtors, and more so we used our translate app and sent messages on WhatsApp in preparation for the move.
In July, we visited Mérida and met three realtors that we've been messaging and, ultimately, decided to go with our realtor David who is now also a friend! I originally wanted to be different and live in a colonial home, but he explained that they are older and likely need a lot of repairs that would be overwhelming as newcomers. We explained our design aesthetic, and he found us the beautiful modern oasis that we live in now!
We officially moved in September of this year and are working toward our residency. I can speak and understand very basic Spanish, and my husband is starting fresh, so the language barrier has been a challenge. It's a worthy one because we can develop a new skill and build relationships with more people. Having a sense of community is so important to us, especially being that we're away from family and all our built-in babysitters.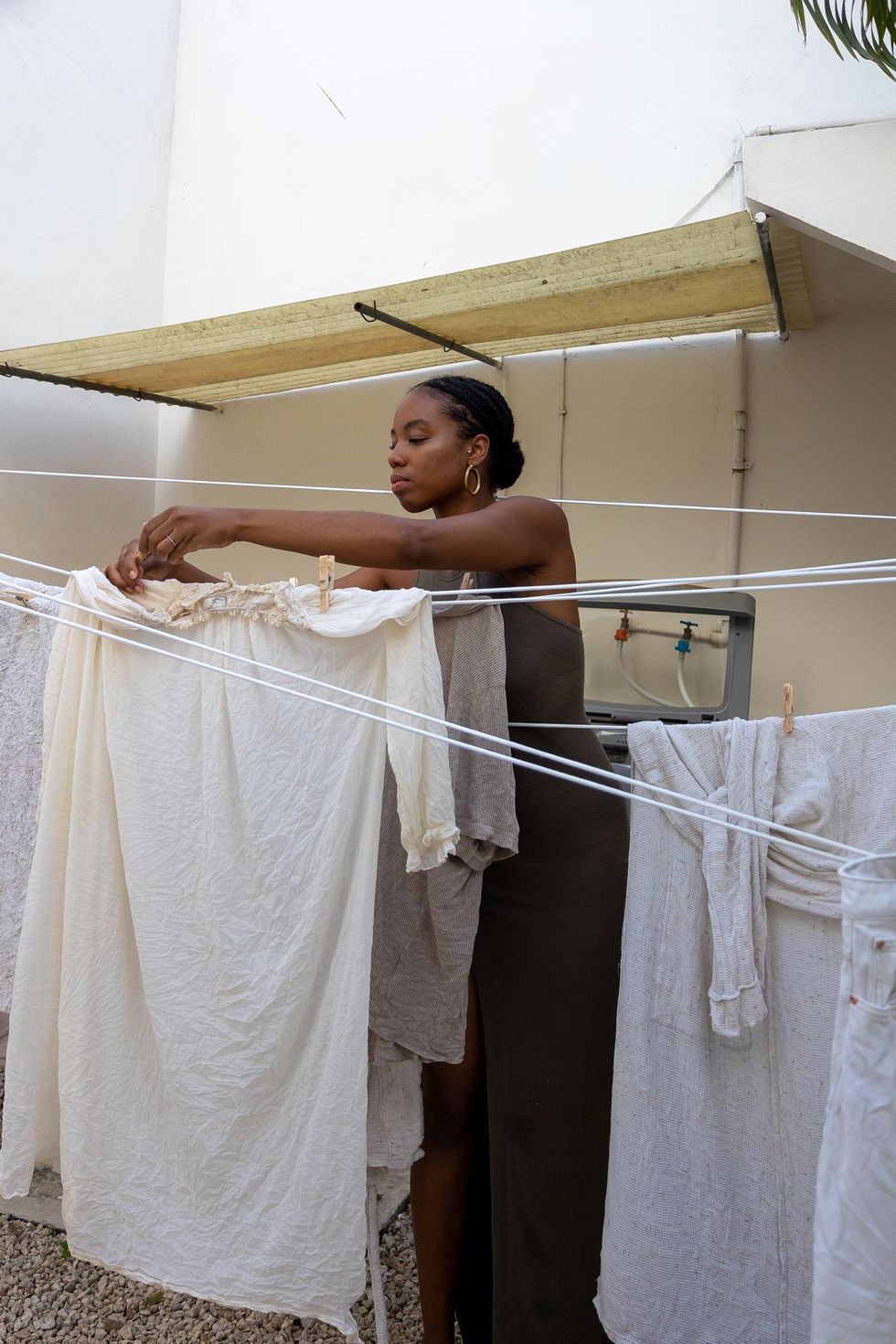 Not having accessibility to what we were used to has also been a major adjustment. In the States, we could grocery shop in one place and find anything we're craving. You must go to multiple places to find things that aren't native to the region here, and we don't have a car so we're having to adjust our way of consumption. It's good for our health and for the environment but it's also challenging.
Every day we learn of things that need to be done like registering with the consulate and filing taxes as an expat, but it's all worth it.
The peace we feel being in Mérida is like nothing we've felt before.
These days, we are woken up by the chirping birds between 6:30 and 7 in the morning. It's one of my favorite experiences because it makes me feel grounded and connected to the things around me. I pray and express gratitude for what tugs on my heart and then either work out, go to the yard and meditate, read in my hammock, paint on the living room floor or my humble makeshift art studio. Sometimes that comes with swiping through Instagram; other times, it doesn't.
Peace is cultivated through my routines like taking a shower with the window open and music playing, cooking while dancing to a great playlist, painting, reading, taking a dip in our pool, visiting a new museum, and, most recently, molding clay.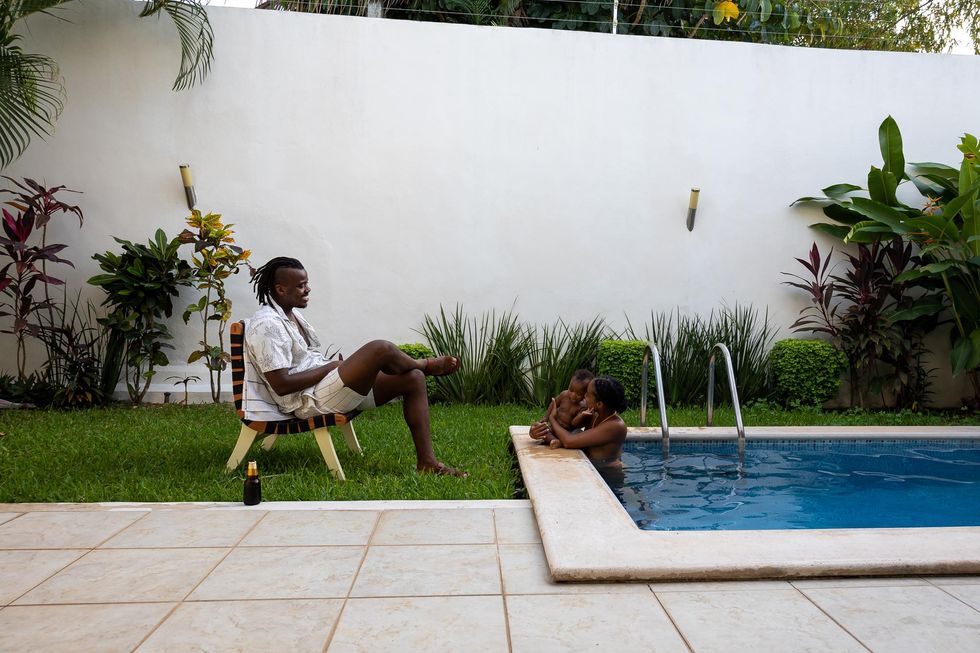 When Solo wakes up, I nurse him, cuddle, and then Sam or I make breakfast. Sam either then starts his day teaching, working on his tech business, or taking photos since he is a photographer.
The day to day in Mérida is much slower, and the focus as a city is on a good life being accessible to everyone. The zoos are free, most museums are free, they have free cultural events every night of the week, and they also close off the main street downtown every Sunday so that everyone can bike and walk around unobstructed with their friends and families.
There is a great sense of care in the way people treat others and everything around us. It has influenced me to be mindful and show love to everything I engage with.
Moving to Mérida has been a positive step toward the rich, abundant life I seek to create for myself and my family. A rich life to me is one that is guided by love, consciousness, humility, peace, and unshakable joy. I learned that it wasn't in my goals to have a rich life in a fast-paced environment because I was too busy trying to figure out how to keep up with the next person.
Now, I actively approach every experience as an opportunity to express those elements of a rich life.
I'm a work in progress, but I have faith that I will continue to learn.
Photos: Samuel Blot
Want more stories like this?
The Ultimate Guide to One of the Most Picturesque Cities in Mexico
How a Move to NYC Changed My Perspective on Getting Older
What It's Really Like to Move During the Pandemic