A Lesson in Mixing Sleek Separates from Chef Melissa King
Thom Browne, Gucci, & YSL are all involved.
Style Diaries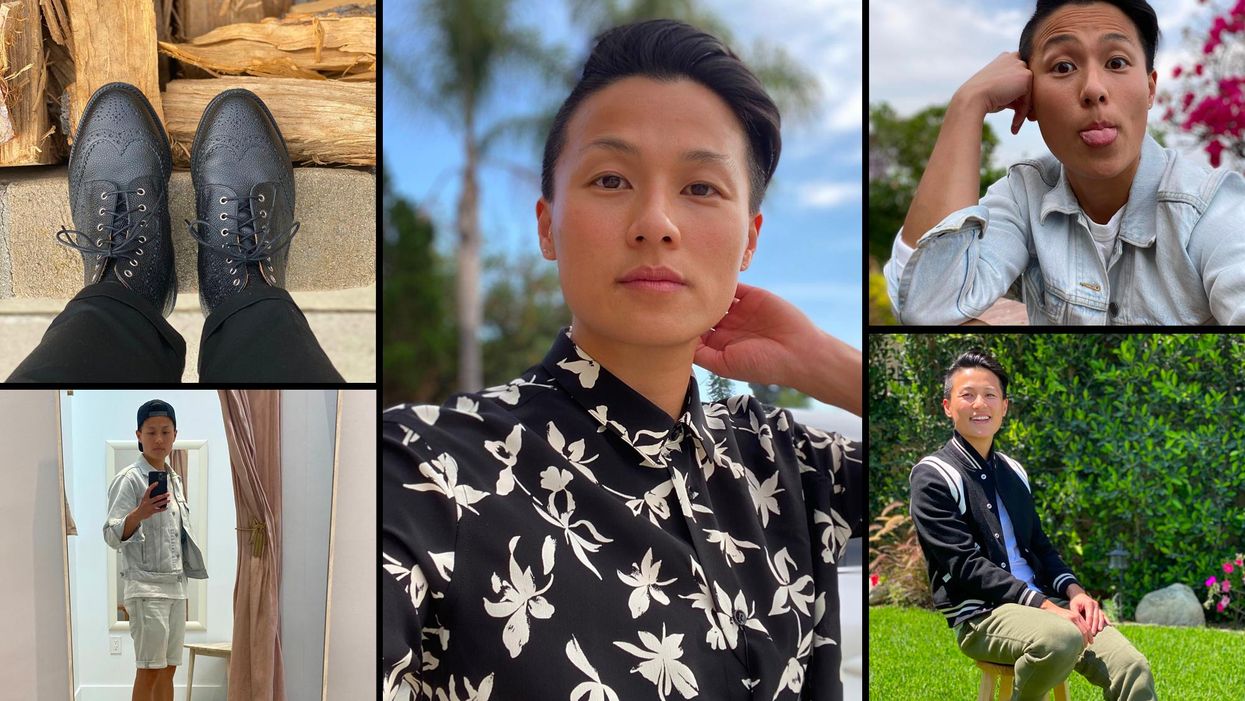 Welcome toStyle Diaries, a new series where we research the physical manifestations of our closet tours IRL. We're asking friends and tastemakers to show us what they're *actually* wearing during the week and to provide a little insight into their thoughts on the current state of fashion. This week we are speaking with Chef Melissa King. She is most comfortable in sleek, androgynous pieces—think Thom Browne wingtip boots and YSL bomber jackets—and understands the importance of a well-tailored garment.
What does your style *actually* look like right now?
"My style right now is androgynous, comfortable, and minimal. I always go for comfortable clothing first before anything else, so lots of flowy printed shirts, sneakers, slides, and we can't forget the quarantine sweatpants. I most always wear menswear or unisex clothing but often have difficulty finding clothes that fit my style and body. I try to seek out slimmer-fitting silhouettes and brands or have items tailored to my proportions. I try to keep things effortless and easygoing."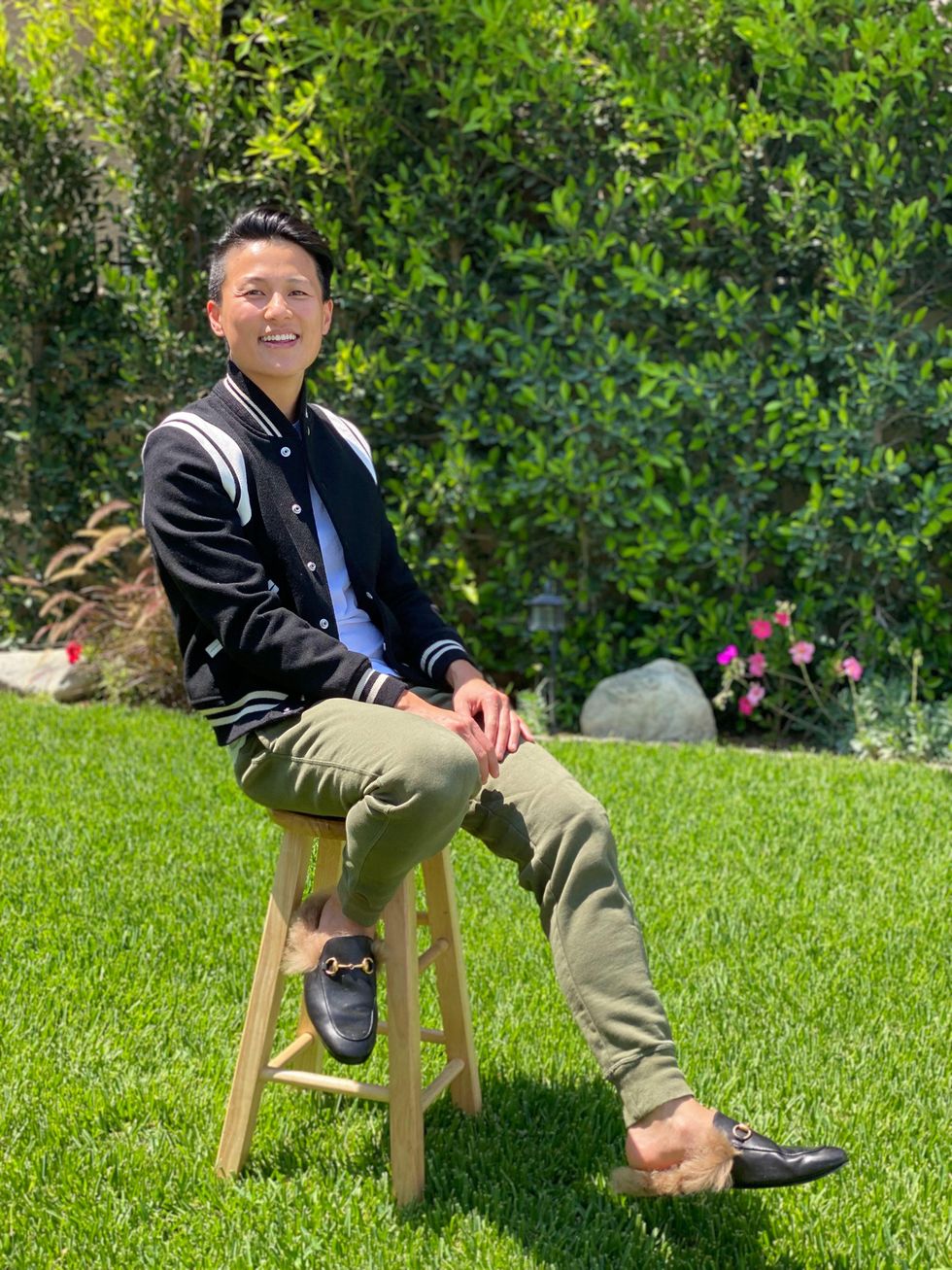 Photo: Courtesy of Melissa King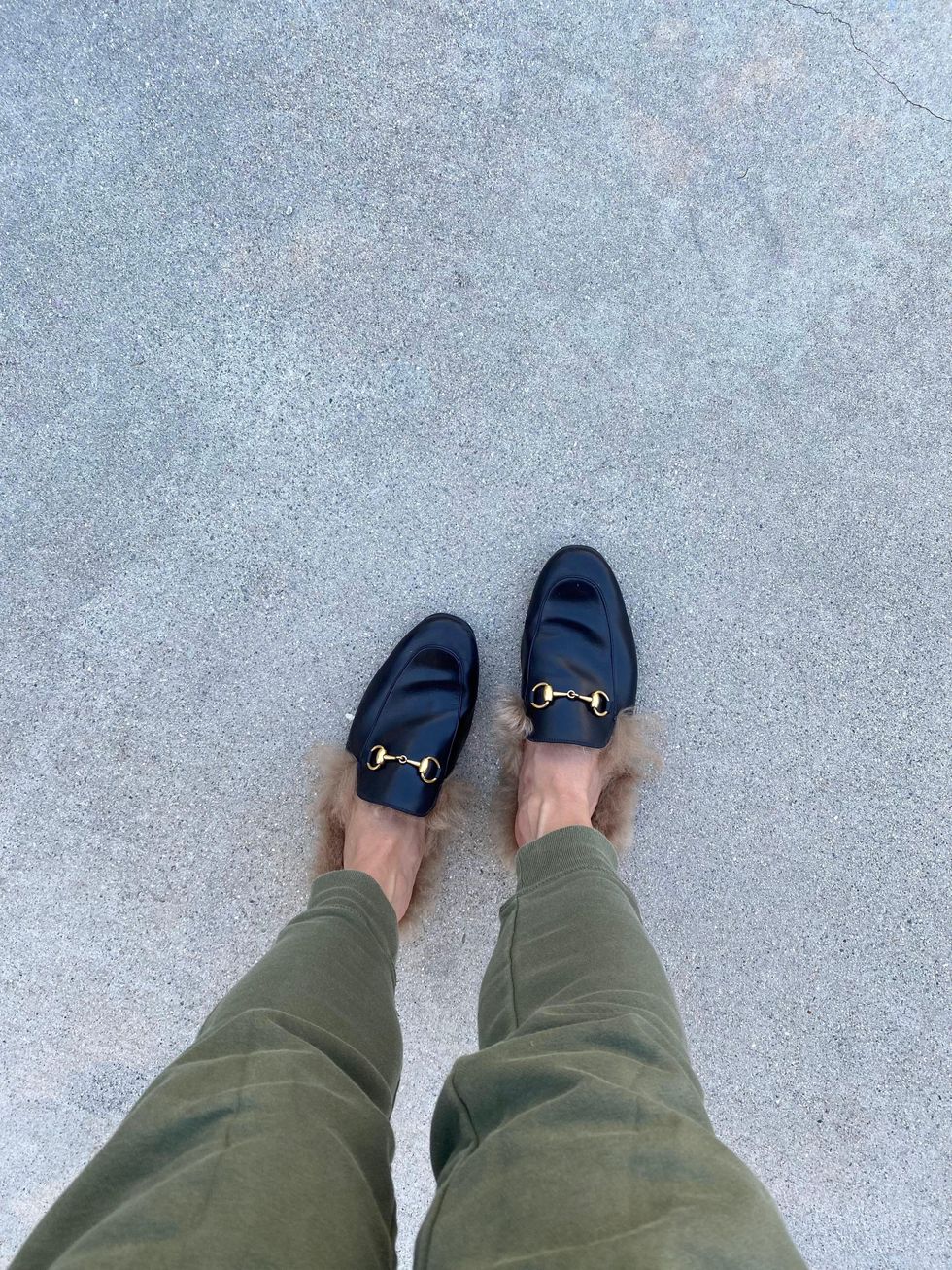 Photo: Courtesy of Melissa King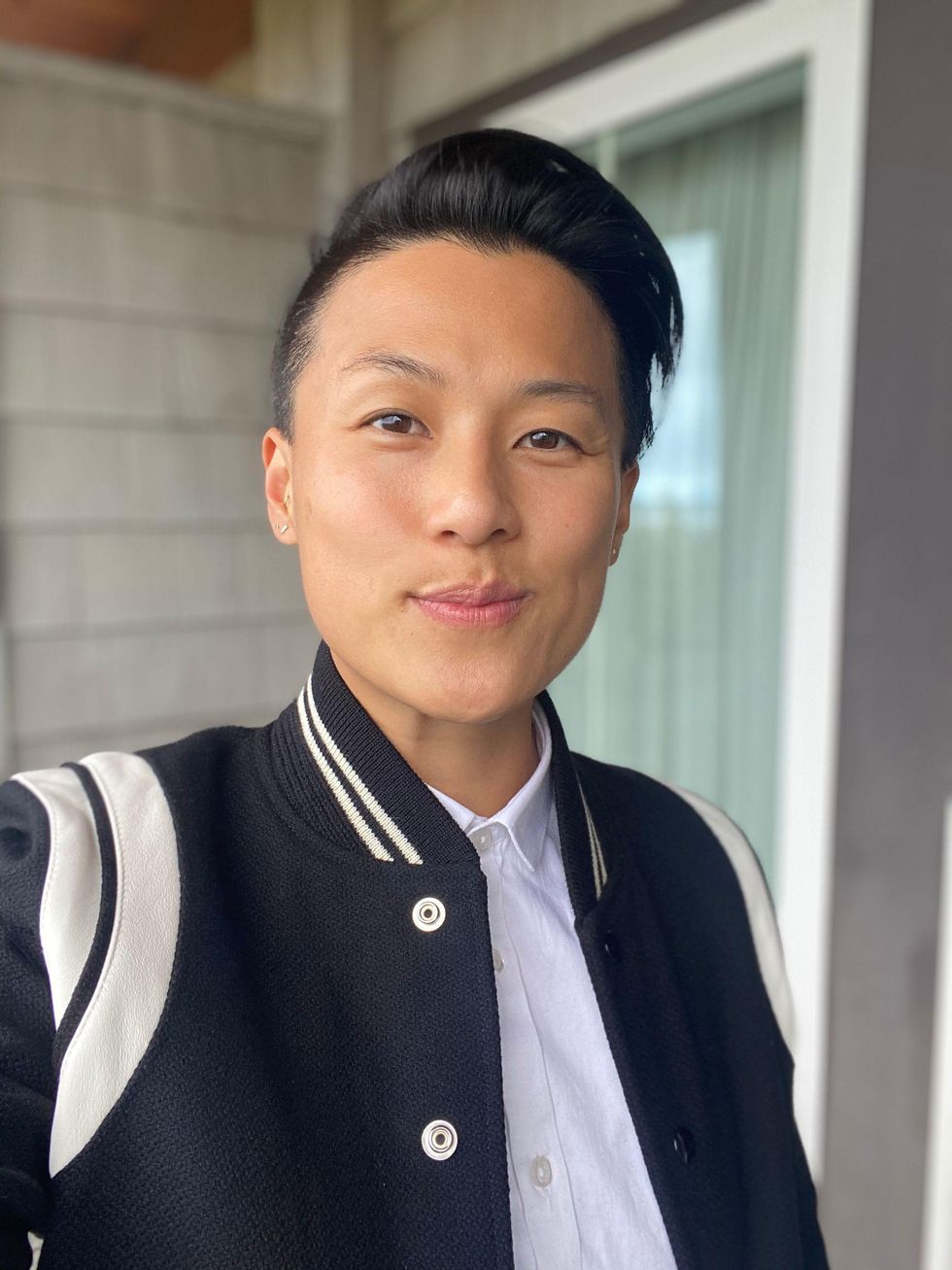 Photo: Courtesy of Melissa King
"I'm a creature of comfort, so when it comes to footwear, I live in slides. These Gucci slides are my favorite—I wear them to cocktail parties and at home in joggers, as they're fit for really any occasion. I throw on my YSL teddy jacket when I'm on the go but still want a clean, smart look."
Shop the Look:
Saint Laurent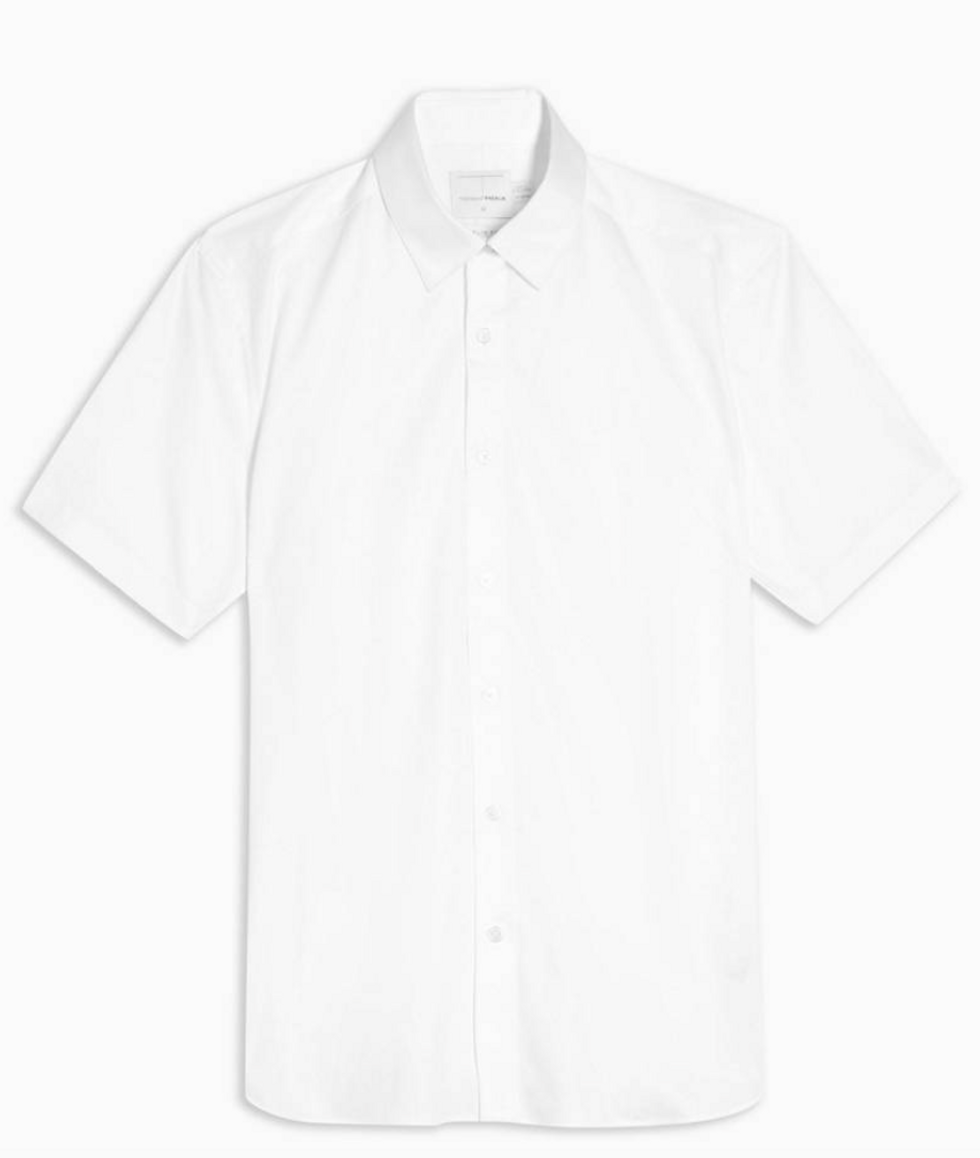 Topman
GapFit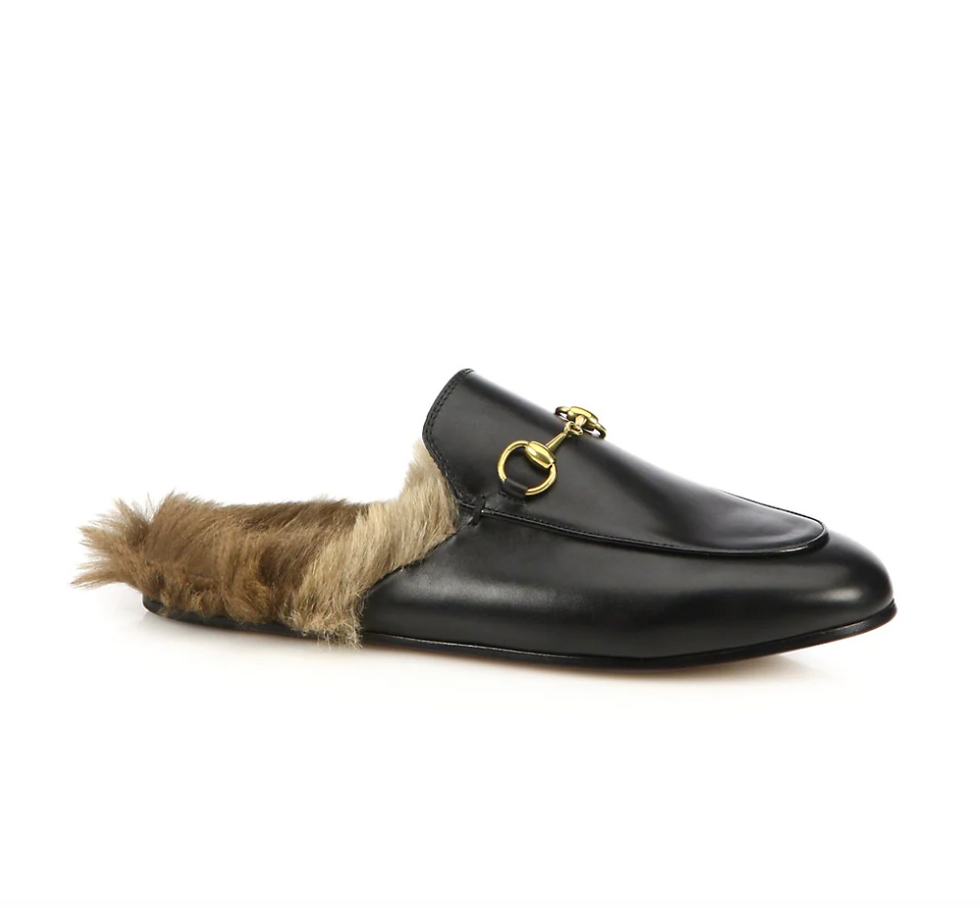 Gucci
Do you have a go-to outfit formula, or do you prefer to switch it up when getting dressed?
"I like to have a strong shoe and jacket game. I feel those accents brighten up a basic outfit and bring it to the next level. Living in San Francisco, you always have to have a solid jacket on hand to layer up with when the fog rolls in. I also like to incorporate occasional pops of color, prints, or textures to show a little personality."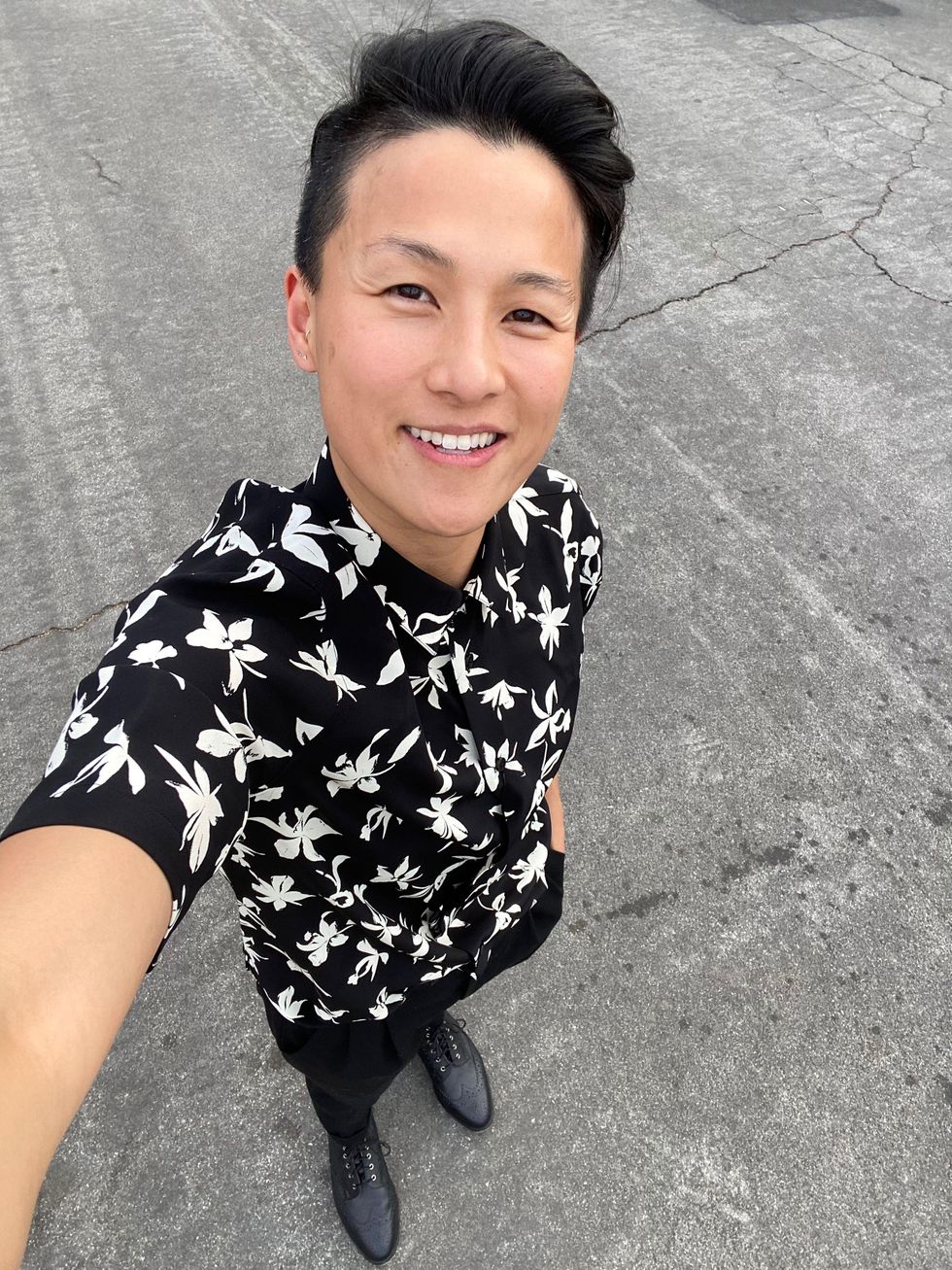 Photo: Courtesy of Melissa King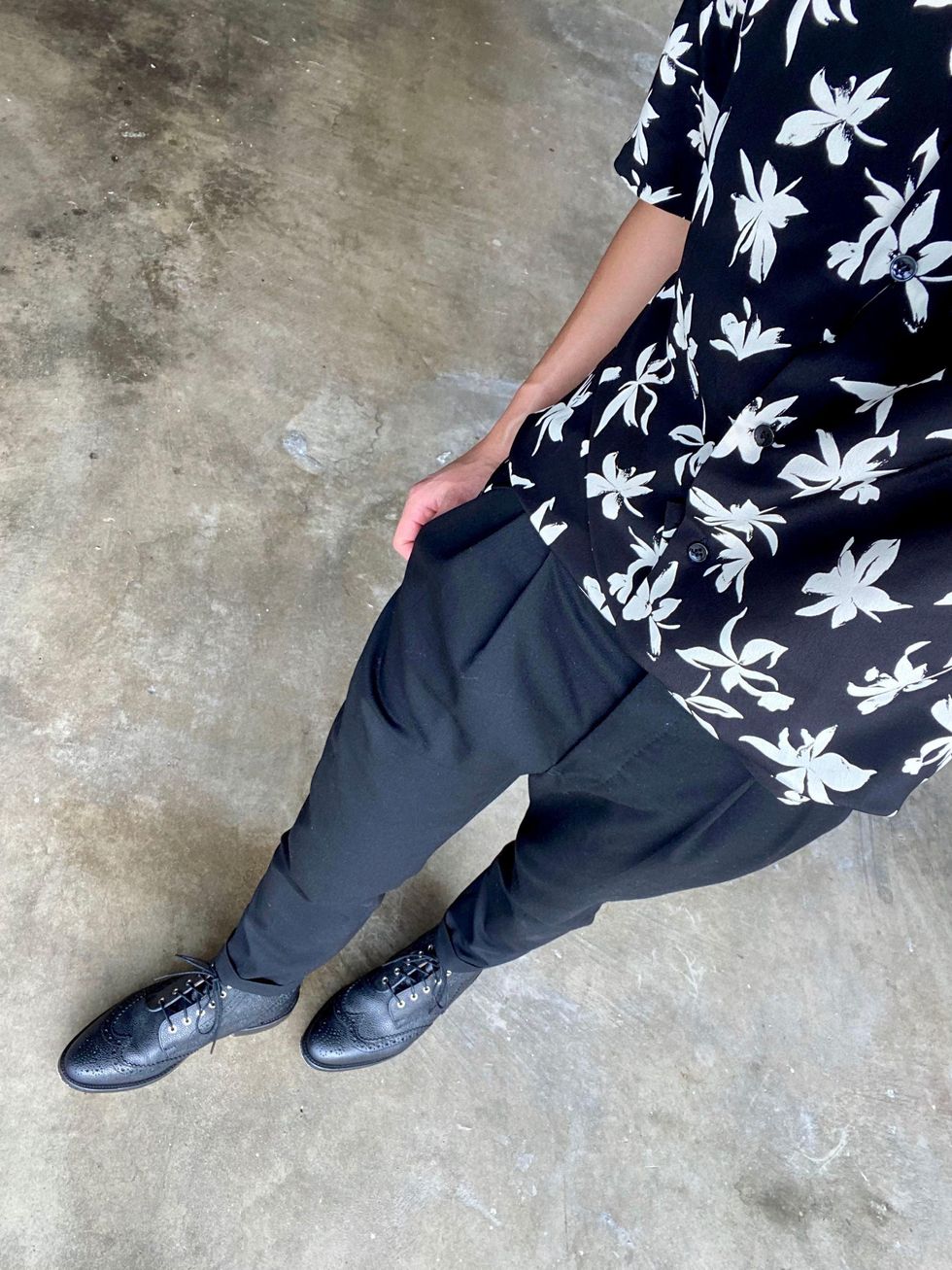 Photo: Courtesy of Melissa King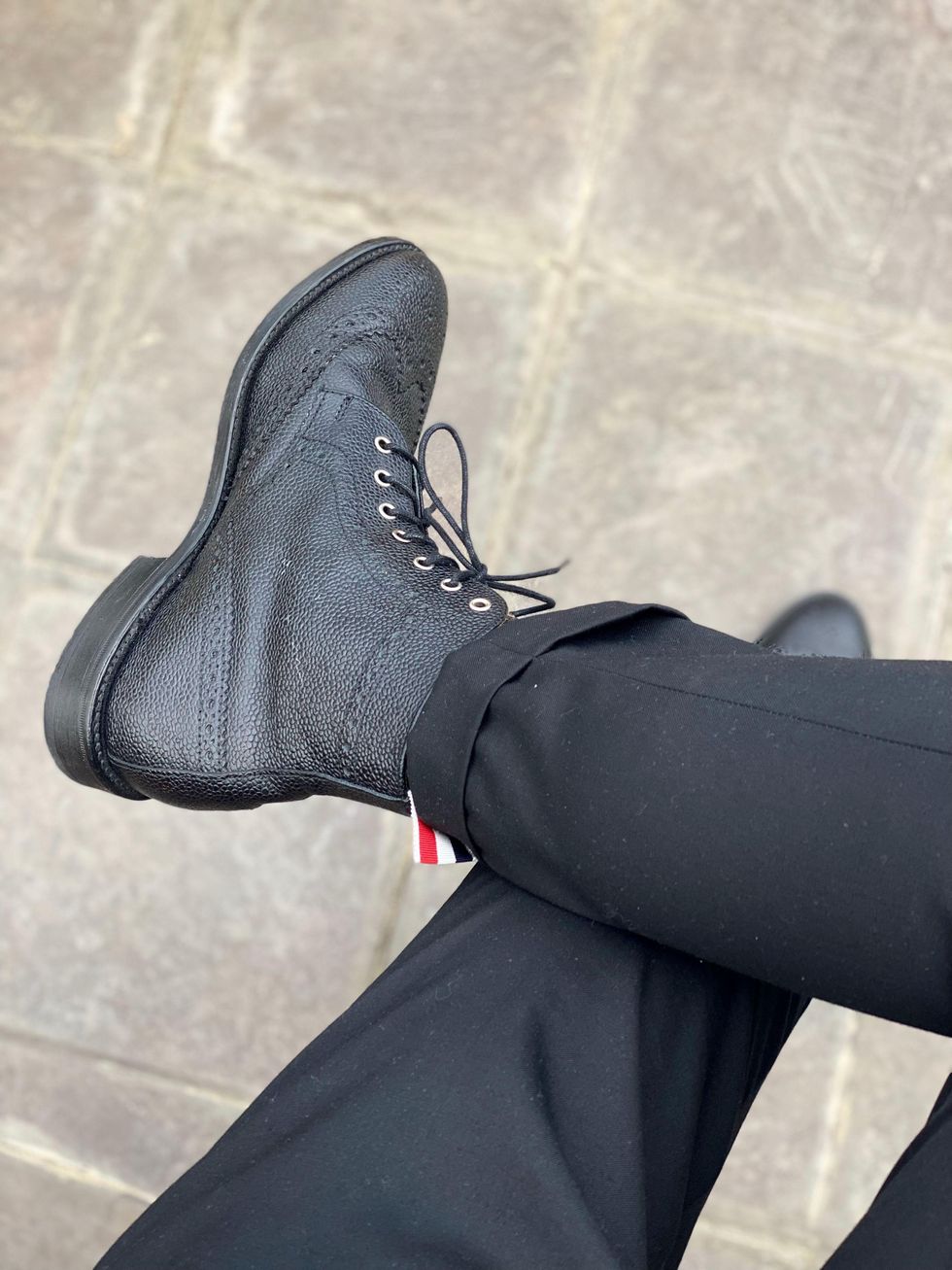 Photo: Courtesy of Melissa King
"I love a good flowy, printed button-up shirt made of a lightweight, breezy material. I like to throw these sorts of shirts on for a playful yet put-together look and pair them with my Thom Browne boots when I go out to a nice dinner with friends. I like a clean, tailored silhouette that doesn't look too forced, so I choose my looser-fit slacks to help balance things out."
Allsaints
Thom Browne
What energy are you bringing to your ensembles this summer? What are you looking forward to wearing?
"I'm obsessed with printed, lightweight, flowy shirts and always look forward to wearing them during the summer or year-round—especially living in California. I've been into floral and animal prints and layer them under my leather jackets. I'm also looking forward to wearing more of my woven slides, terry-cloth shorts, and camp-style shirts during the summer."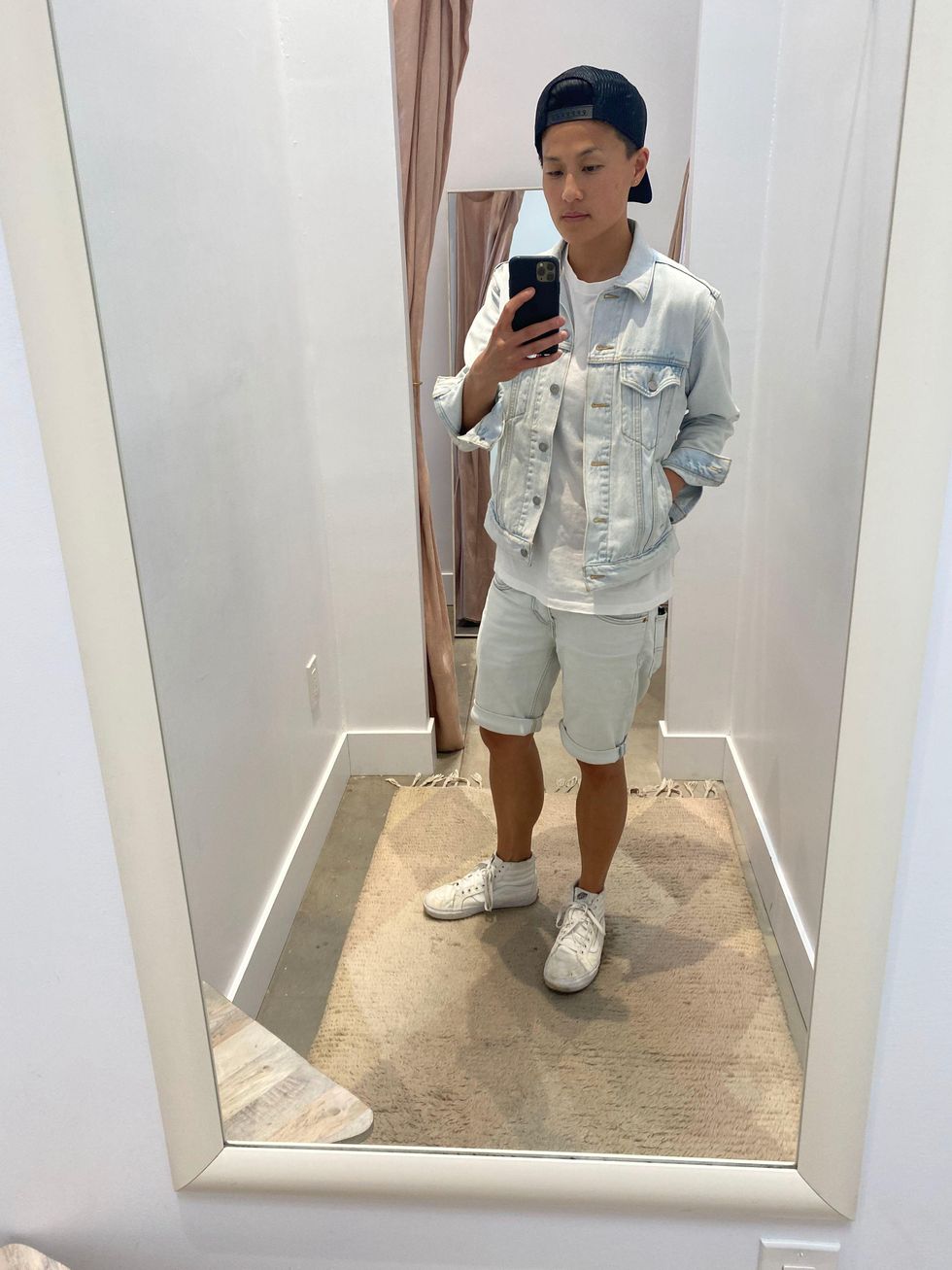 Photo: Courtesy of Melissa King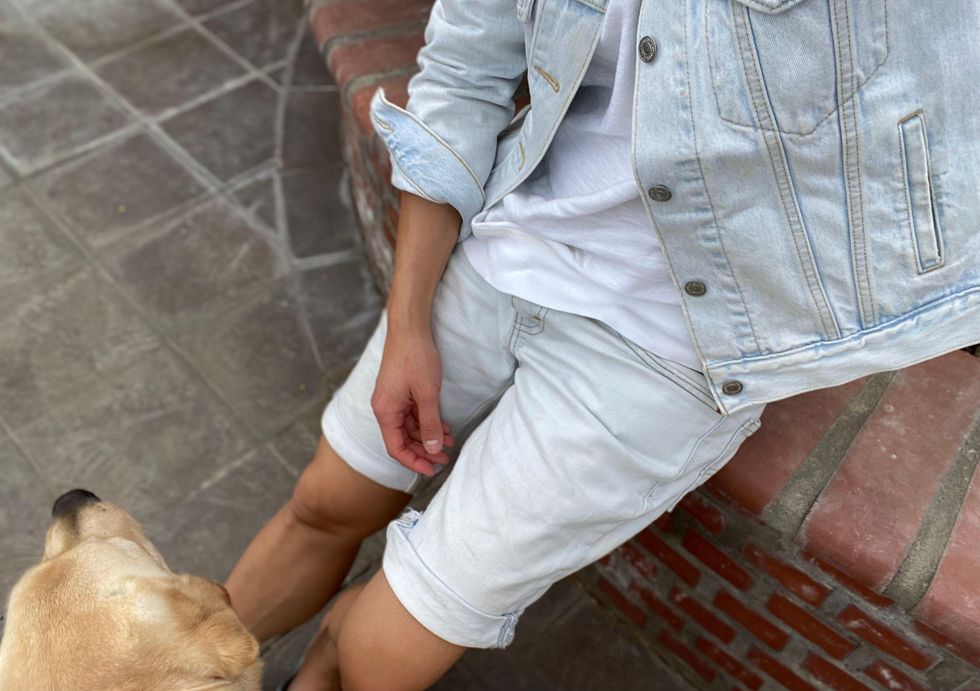 Photo: Courtesy of Melissa King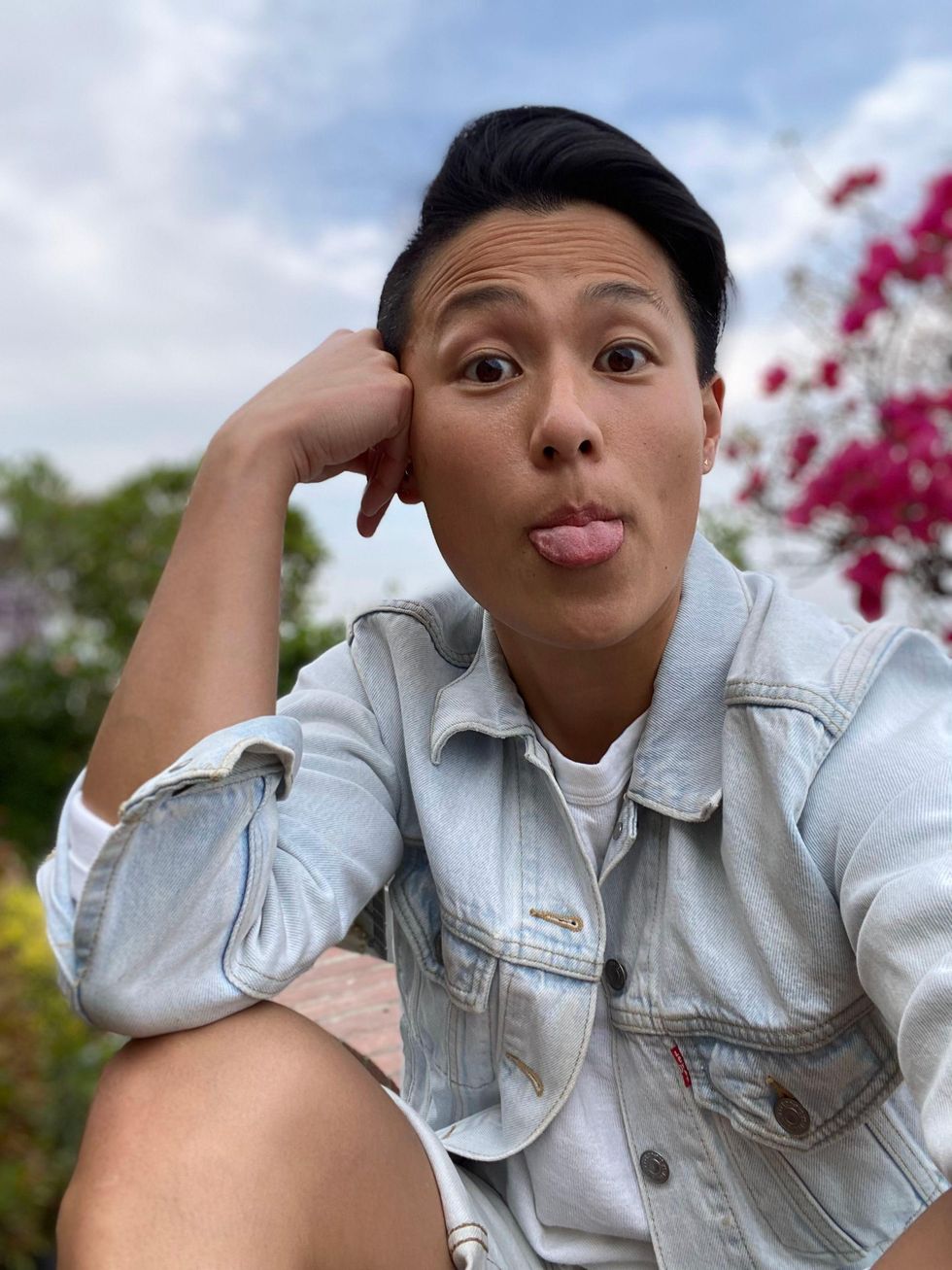 Photo: Courtesy of Melissa King
"I often embrace denim on denim, especially when it involves vintage. I think everyone needs a denim jacket in their wardrobe. It's a game changer for any outfit. I've had these denim shorts for years; they're broken in to the point where the pockets are wearing out and the edges are fraying. I like wearing my shorts with hightop sneakers."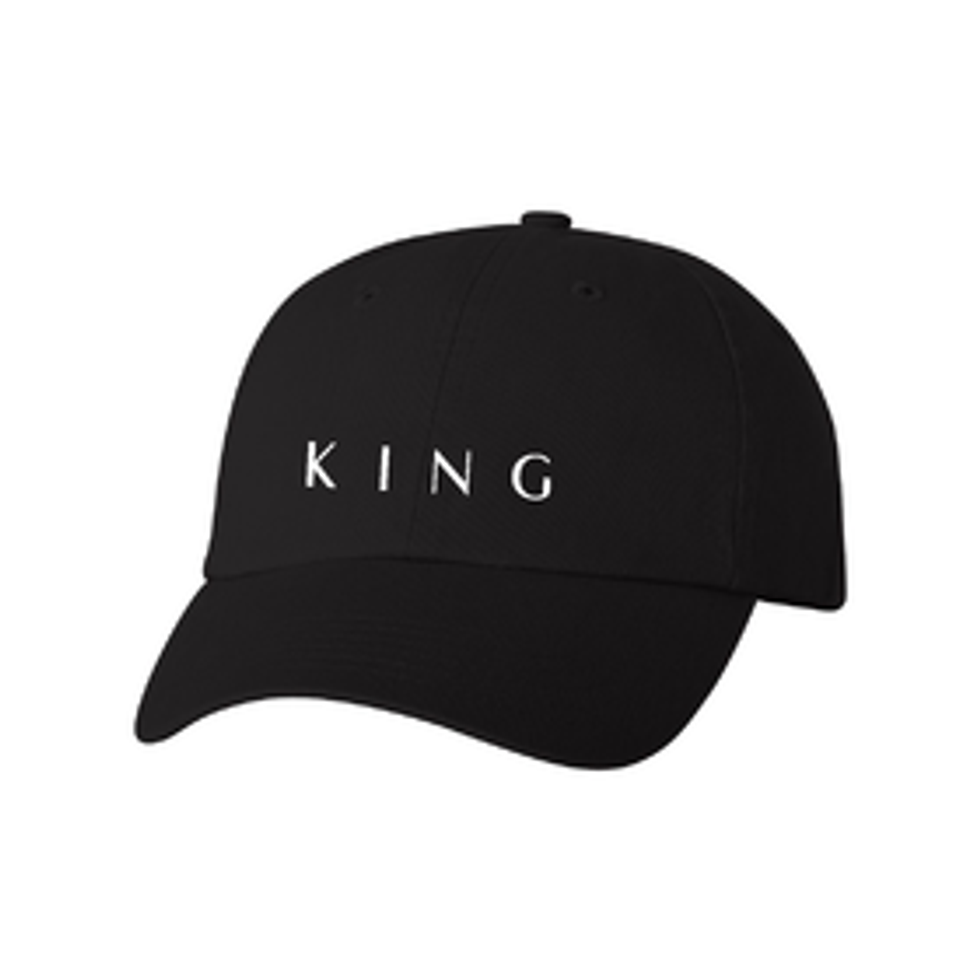 Melissa King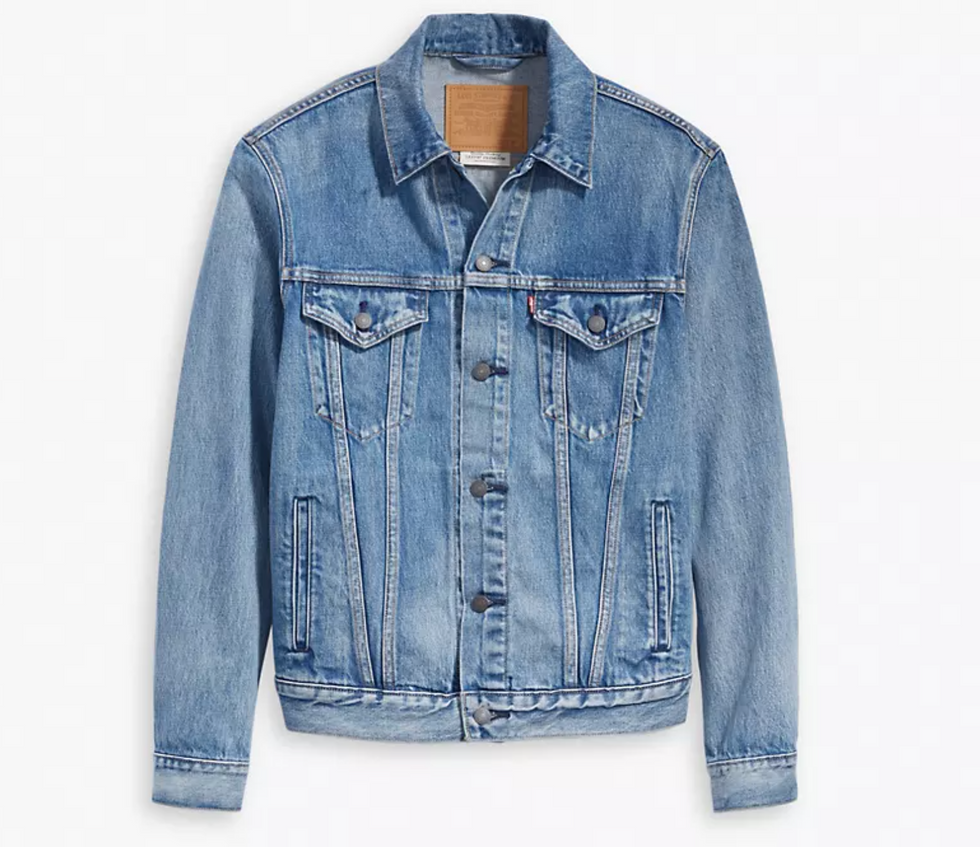 Levi's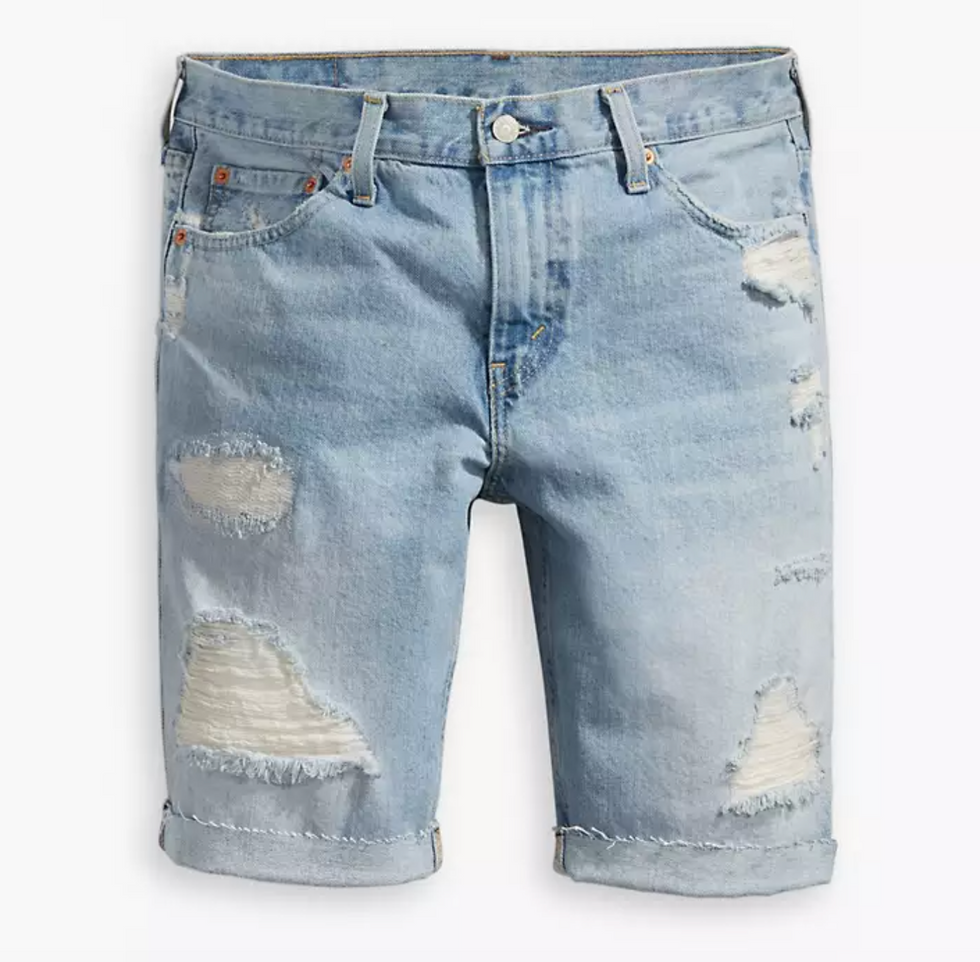 Levi's
Buck Mason
Vans