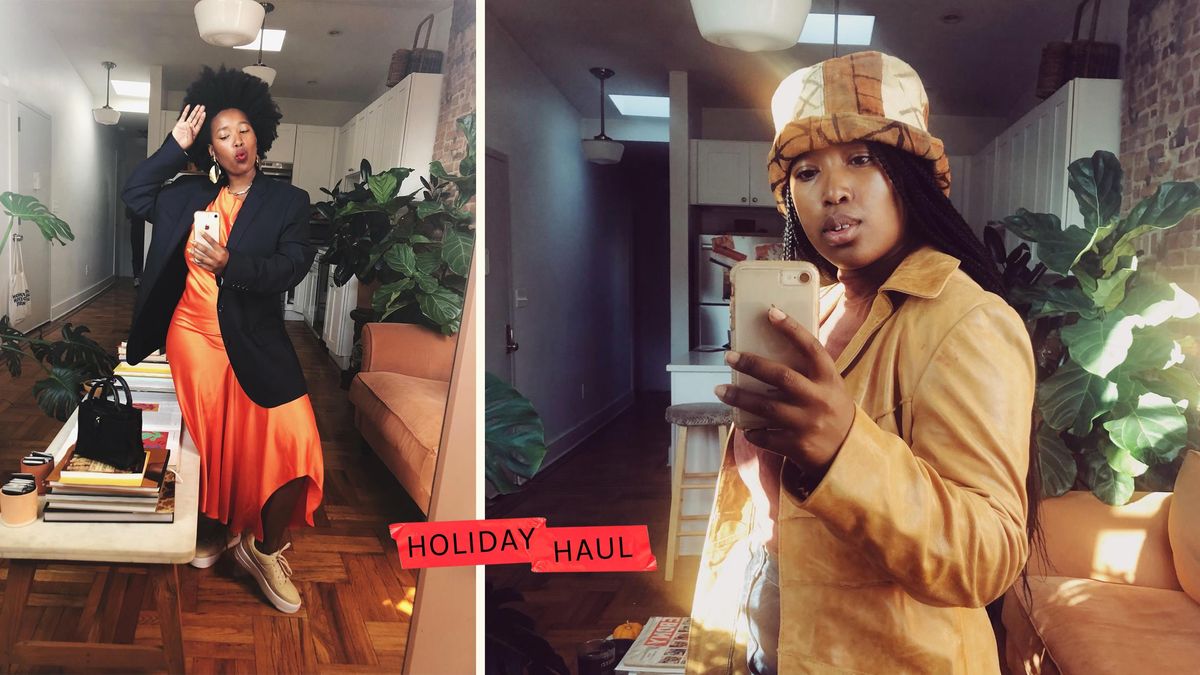 Holiday Haul
How Stylist Mecca James-Williams Puts Her Planning Skills Into Holiday Mode
Inside her "nothing without intention" festive season.
Graphics:
Ashley Combs
If you already follow Mecca James-Williams on Instagram, then you might be familiar with the New York-based stylist's serious vacation-planning skills. After all, travel is a source of inspiration for the creative whose work can be found across campaigns, editorial shoots, and featured alongside modern style icons, including Solange Knowles. So, fittingly, when asked about her holiday traditions and practicing gratitude during this time of year, James-Williams says she makes space to travel and explore new parts of the world and, when it comes to loved ones, is all about planning a unique experience to bring them together, too.
For James-Williams, the holidays are fueled by intention. For example, she suggests designating a "no-gift" day to draw the focus away from physical presents that tend to overshadow the season. Additionally, she intends to shift her planning expertise from organizing for shoots to organizing family events that create memories, such as the shared experience of dining at a new restaurant or perusing a store together. Ahead, James-Williams elaborates on other unique ways she'll be celebrating and navigating the season. Plus, for those in the spirit to gift, she's picked out a few product suggestions that ignite creativity and celebrate personal style.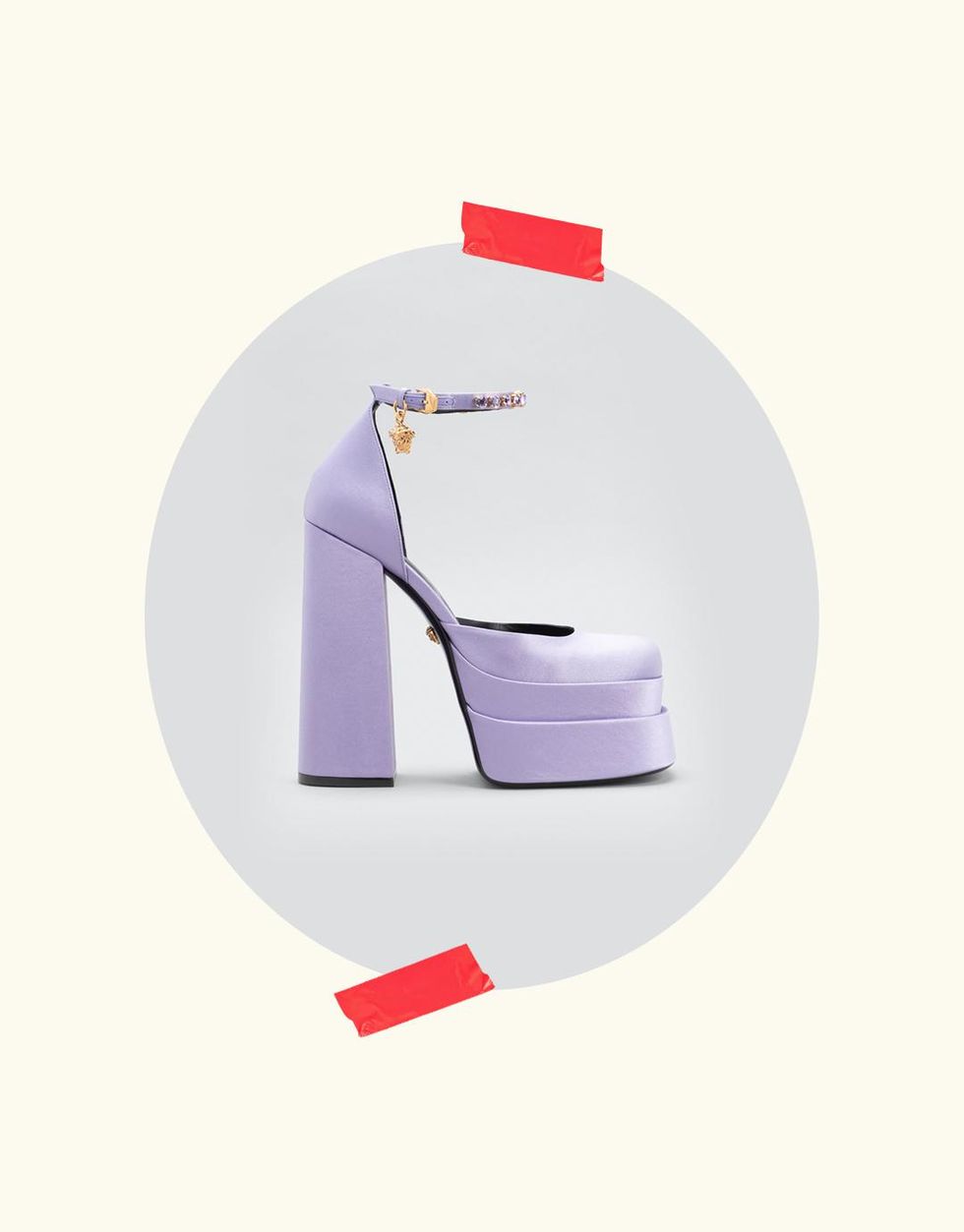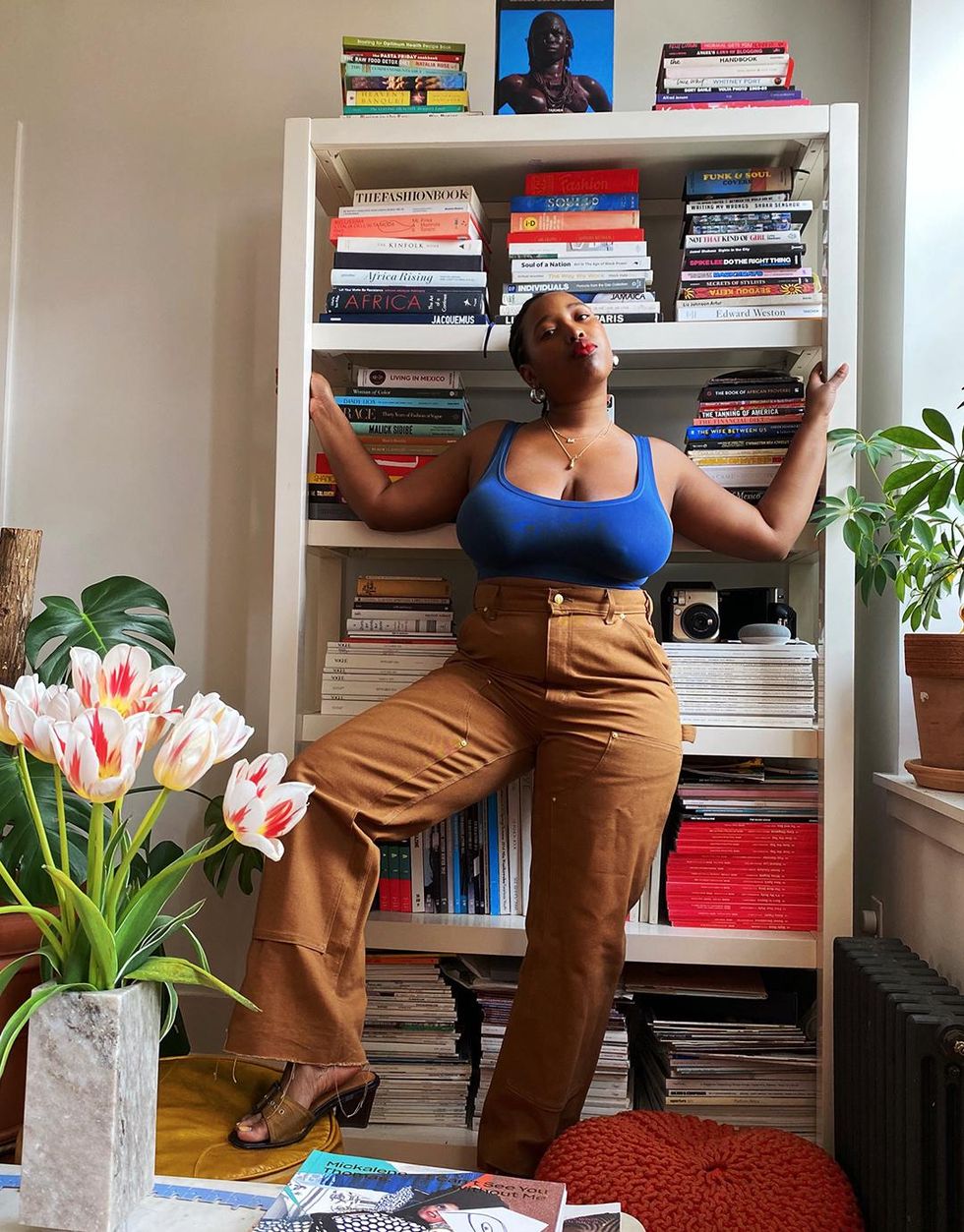 Three words to describe your 2021 holiday season state of mind:
"Nothing without intention."
What is your most meaningful holiday tradition? Why is it special and how do you continue to keep it alive year after year?
"My most meaningful holiday tradition is spending time with family and finding new and invigorating ways to approach the holidays from a different perspective; whether that's switching locations for the holidays, finding different events to attend, having a no-gift day or game night through the holidays. We try to keep the focus on family and less on consumerism."
What has 2021 taught you about gratitude? And how do you practice gratitude during the holiday season?
"2021 taught me that focus is super important. If you focus more on what you are grateful for you will think less about what you do not have. Gratitude is a practice. I practice it by living in the present. I take my time to express my love to my family, especially my niece and nephew. I honor the special moments and connections that we have by either cooking a meal, having tea with my mother, visiting a new country, or experiencing a new culture. Gratitude is something that is created through intention."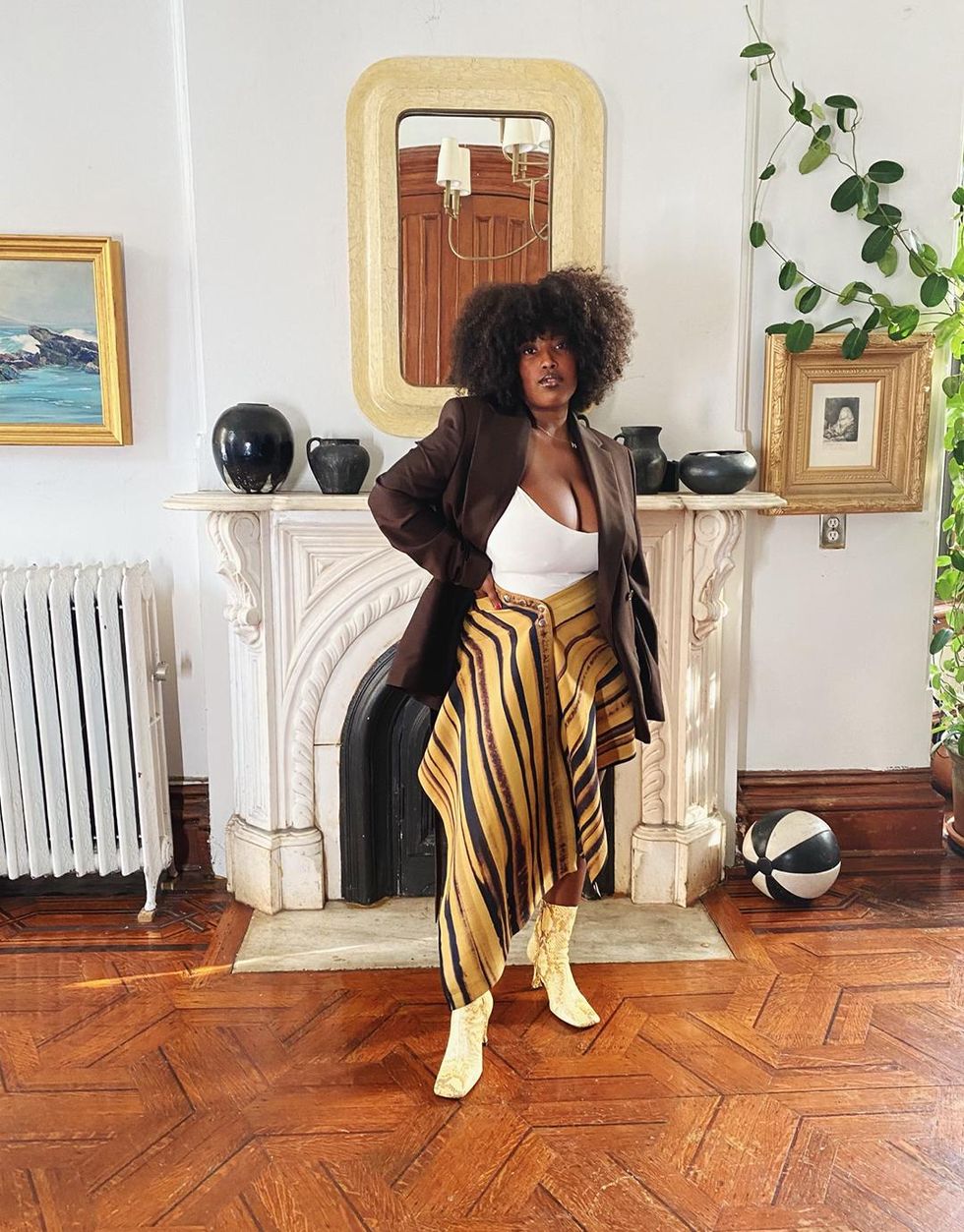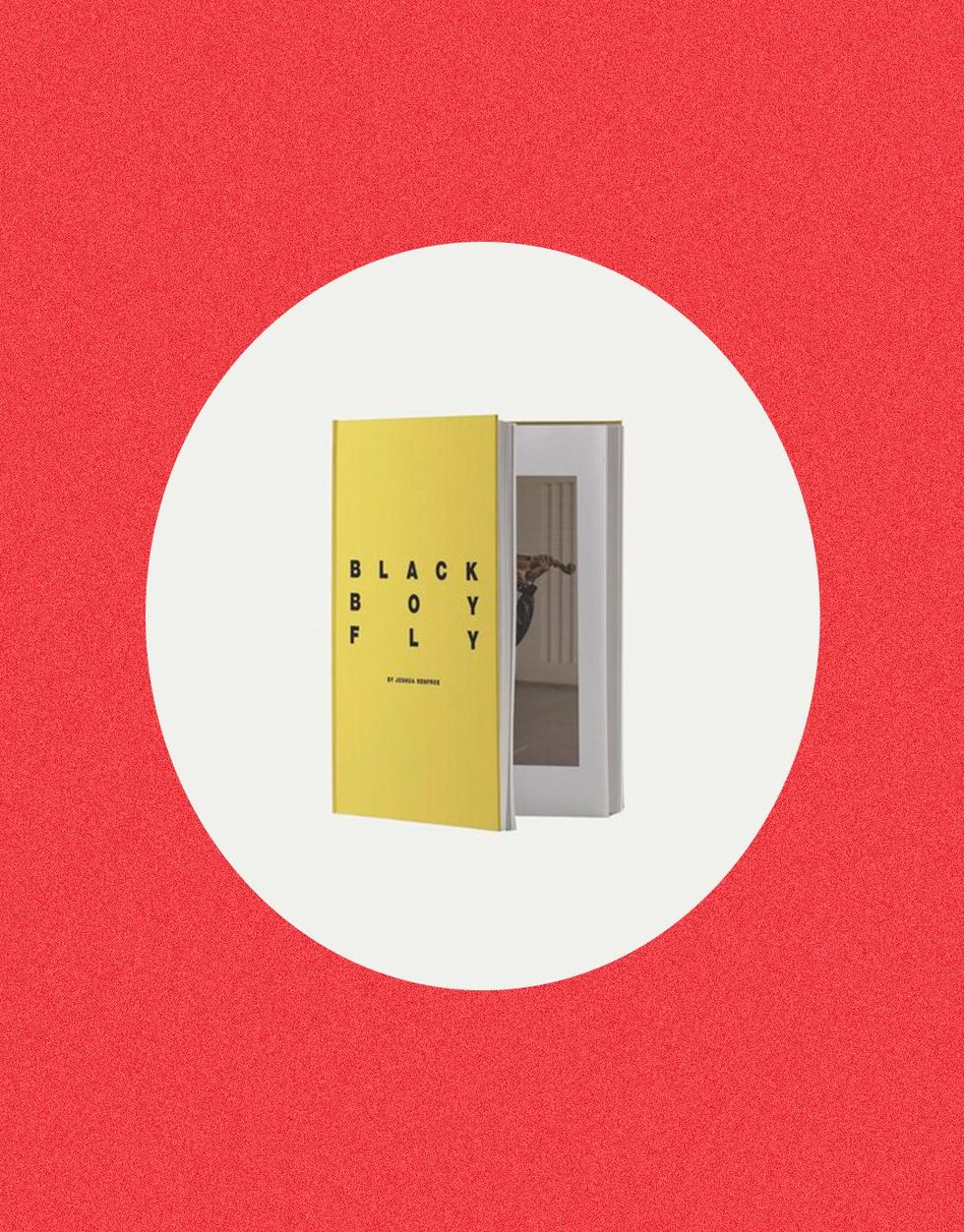 What does holiday and celebratory style mean for you? Are there any common themes to what you wear around the holidays? And what kind of looks are you planning this year?
"Holiday and celebratory style for me is keeping it chill; I love sweats during the day and a fancy outfit at night going out in the town. Warmth is definitely essential in all my looks. I also love to pop a red lip gloss for either look to dress them up."
Besides your style, are there other favorite ways to express your creativity during the holiday season?
"Other ways I express my creativity during the holiday season is by using my planning skills. I love planning different activities that bring my family together whether it is a game or a cook-off or going to a new restaurant or store that makes us connect with each other more."
Your idea of a perfect holiday celebration:
"No decorations. Jazz music playing softly in the background. Warm aromatic candles. Laughter-filled conversations paired with several bottles of wine. Aroma-filled kitchen with macaroni cheese, collard greens, and yams cooking in the abyss."
Your holiday 2021 theme music:
"'Melodies from Heaven' by Kirk Franklin."
"Black Boy Fly"
Maison Chémin
Greenapple
CB2
Assouline
Schiaparelli
Prada
Versace
Khiry
Loewe
Photos: Courtesy of Mecca James-Williams