This Super-Potent Essence Is the Dark Spot Corrector of My Dreams
And it's worth every single penny.
We Tried It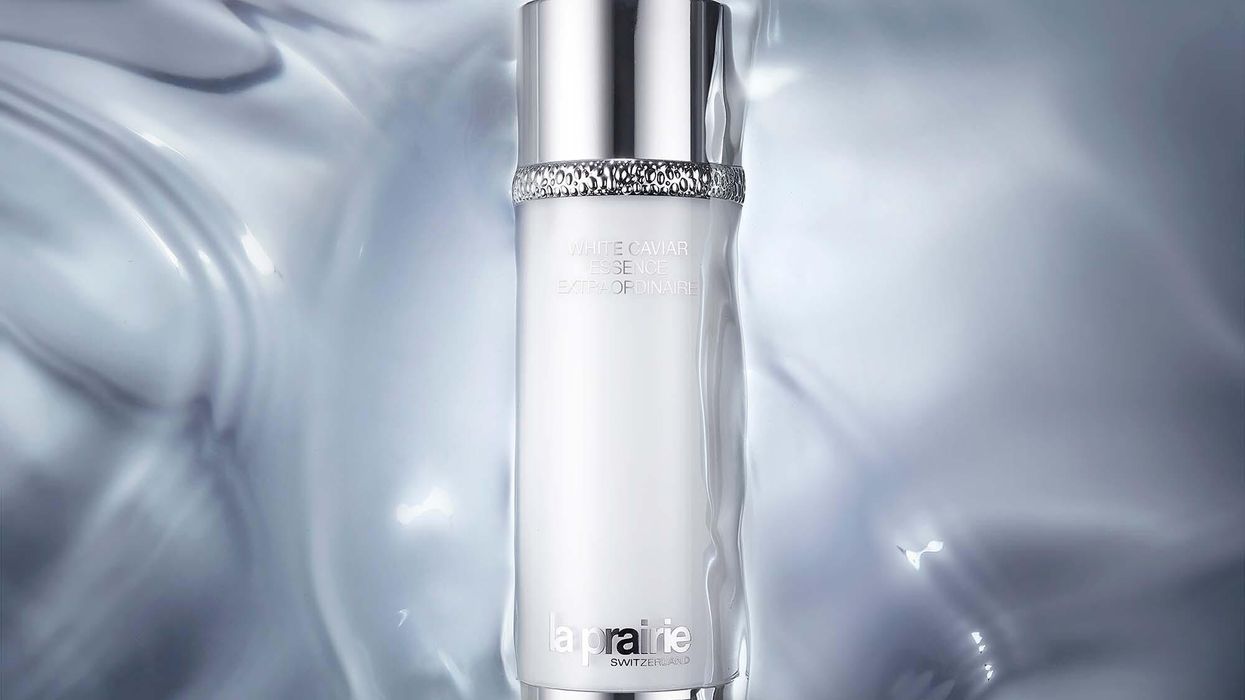 Blame it on the dry air, my ancient and blaring radiator, or the fact that I treat myself to one too many Milk Bar cake slices as soon as the temperature drops below 30 degrees—whenever winter rolls around, my skin regresses and transforms into a hostile adolescent. Dark spots rise to my skin's surface, and my face seems to repel any and all moisture, leaving my skin feeling rough and looking dull.
Right now, there are more serums, essences, and toners on the market promising a glowing visage to all customers now than ever before. And while more options can be a good thing, it also makes it more difficult to discern the products worth your time. So, I'll jump straight to one of the products that's renewed my dry and dreary winter skin: La Prairie White Caviar Essence Extraordinaire.
How it Works: Science Meets Art
La Prairie
Contrary to common belief, glowing skin is more about how light reflects off your skin and less about brightening your skin tone: Visible light penetrates the skin before being reflected back to the eye. The more light that's bounced back, the more luminous your skin looks.
How can you transform your skin into the ultimate reflector? That's where White Caviar Essence Extraordinaire comes in.
Encapsulated lumidose: When a zit shows up on your skin or your face becomes inflamed, your body works overtime to produce melanin and heal the trauma. Sometimes, though, your body will overproduce melanin at the scene of the crime, leaving you with post-inflammatory hyperpigmentation. When dark spots or redness show up on your skin, they absorb visible light rather than reflecting it, making them more noticeable.
Lumidose is a highly potent tyrosinase inhibitor. According to Ron Robinson, a cosmetic chemist and founder of BeautyStat, tyrosinase is an enzyme that produces melanin. "When an ingredient works as a tyrosinase inhibitor that means it's working to block the excess production of melanin," he says.
White Caviar Essence Extraordinaire is also formulated with a vitamin C derivative—an antioxidant that may help even out skin tone as well, Robinson adds.
Niacinamide: Also known as vitamin B3, niacinamide evens out your skin's tone and texture, minimizes the appearance of pores, and strengthens your skin's outer layer for a more plump look and feel.
Swiss golden caviar extract: Packed with omega-3 and omega-6 fatty acids, this caviar extract helps improve your skin's firmness and boosts moisture levels while also minimizing the look of fine lines and wrinkles.
Swiss golden caviar water: A rich source of antioxidants, as well as a proven hydrator, this ingredient works as a complement to the Golden Caviar Extract.
Panax ginseng root extract: When applied to skin, research shows that ginseng root improves hydration, smooths uneven texture, and helps even out skin tone.
Think of your face as a mirror or a body of water—the smoother and more even the surface, the better the reflection. (This is the concept behind the equation of light, a mathematical equation discovered by a team of scientists at La Prairie establishing that light is a combination of color and reflection.)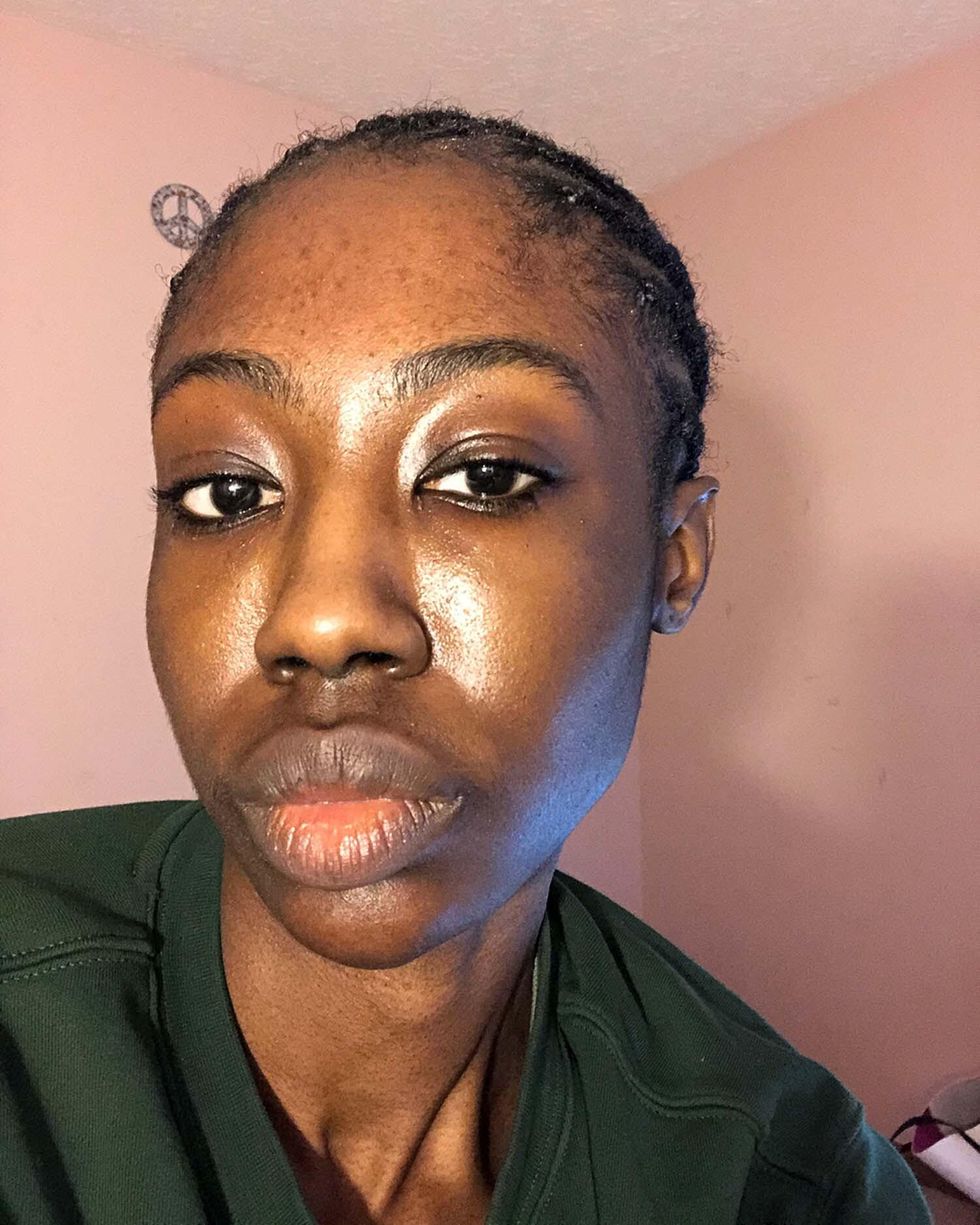 December 2021;
Photos: Courtesy of Ama Kwarteng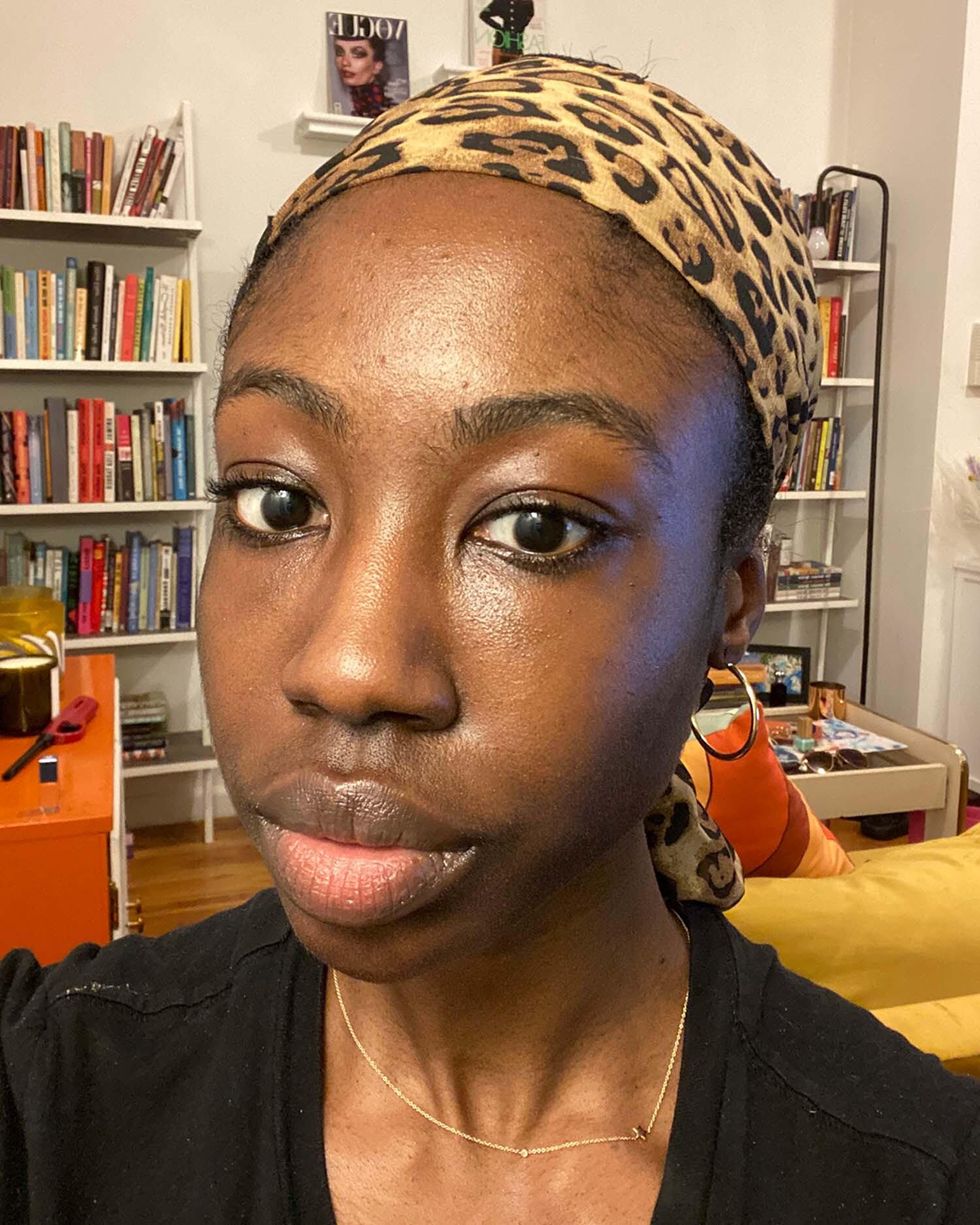 March 2022
For a little under three months, I used the essence twice a day, after cleansing but before all of my other skin-care products. I found the formula to be light and airy; it absorbs quickly into the skin with no residue left behind. The only mark of its trace was my skin's velvet-soft texture. The smooth finish played well with other products, and it didn't pill underneath makeup.
The photo on the left was taken at my parents' house in Ohio, and the one on the right was taken in my NYC apartment. Other than the location, I tried to control all other variables: My hair was pulled back in both photos. The lighting was kept the same as was the time of day each picture was taken. After testing the essence for a little under three months, I've noticed visible results in the look and feel of my skin. The dark spots scattered across my forehead and the dark circles underneath my eyes have significantly faded. My skin's texture doesn't just look more even—it feels that way, too.
Because my skin tends to become dehydrated in the winter, my oil production revs up and creates slick patches across my skin. (In case you couldn't tell, those are the extra-shiny places in the left photo that almost reflect too much light.) After incorporating this essence into my routine, I've found that my skin holds on to hydration better, improving moisture levels and keeping any overproduction of oil at bay.
Yes, this product is pricey, but if you're looking for an effective splurge, this is worth it. The essence offers visible results immediately and after continued use. Plus, not all skin-care ingredients are created equally. The packaging—opaque with an airless pump—also ensures formula stability; the high-quality ingredients are protected so they don't become less efficacious by the time they reach your door.
Also, think about how many skin-care products you have in your medicine cabinet right now. Think about how much each one costs and add up the total price. I'm guessing the number is higher than you realized. Now think about this: Why spend countless dollars on products that aren't effective when you could buy a potent essence that addresses all of your concerns?