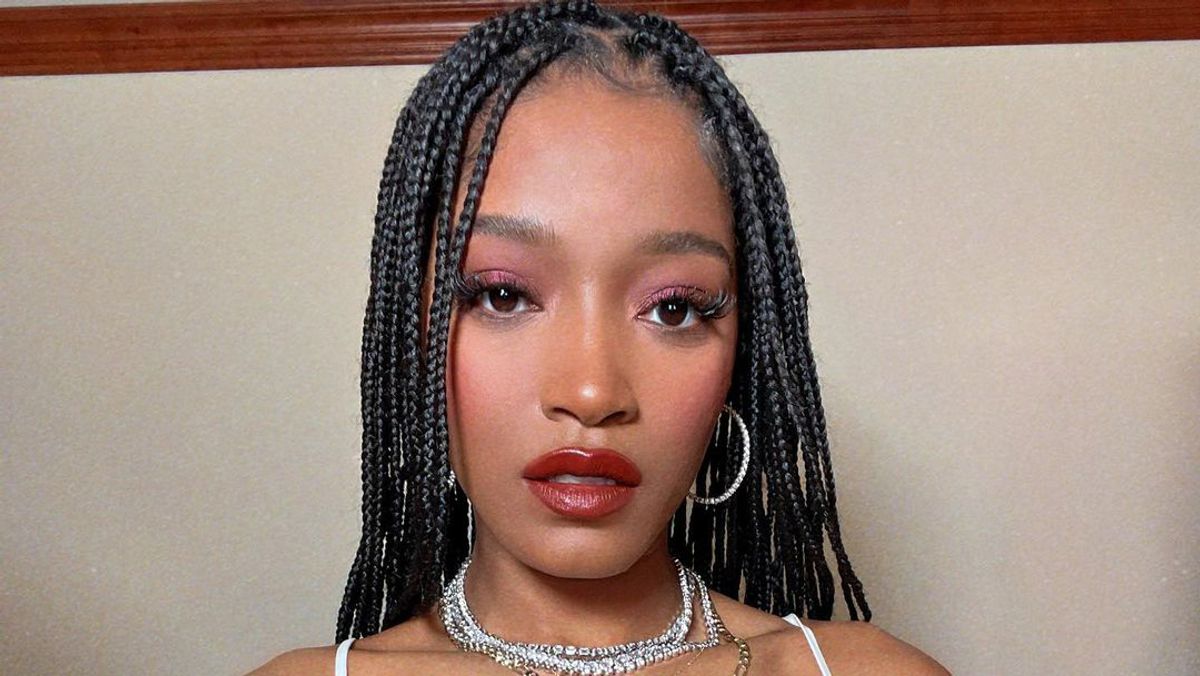 Celebrity
From must-have products to personal mantras, Palmer shines from the inside out.
Self-care is for every day, but we've been taking the time on Sundays to especially shower ourselves with extra love and attention. So we were especially excited to link up with
Keke Palmer
, who is almost as notorious for her glowing skin as she is for her acting chops and vocal cords.
We love
Palmer
's free spirit—she always looks like she's having a good time, whether
she's debuting a mullet
(and now we want one, too),
modeling a swimsuit
in style, or just generally making our lives look a little less interesting. (One of the ills of social media, though in Palmer's case it might actually be true.)
We got the chance to ask Palmer what on earth she does for her self-care routine—and how she chills TF out after a long week—and her answers were, well,
illuminating
.
---
What activities and/or products do you love to lift your spirits and alleviate stress?
"Now more than ever, it's important to slow down and make the most of the time that we typically take for granted. These days I find myself taking relaxing and rejuvenating showers with products that make for the perfect at-home spa day."
What activities and/or products do you love to take care of your body?
"Taking care of your body really starts in the shower, for me. Whether it's first thing in the morning or before I get ready to go to sleep, I always reach for my Olay Body. I recently started to use the new
Cleansing & Renewing Body Wash
and
Rinse-Off Body Conditioner with Retinol
before bed, and I love how refreshed I feel when I wake up."
[Editor's note: Palmer is a spokesperson for Olay.]If you have an entire day to yourself, without any responsibilities, where are you and what are you doing?
"I feel like I'm always on the go, so when I get a moment to myself, I really enjoy lounging around and just watching TV. I also like to work out. It's an escape for me, and it doesn't even need to be challenging. I literally cycle while I'm watching TV and it's the easiest thing ever."
What are your five to 10 must-have products for self-care and beauty?
Bourjois