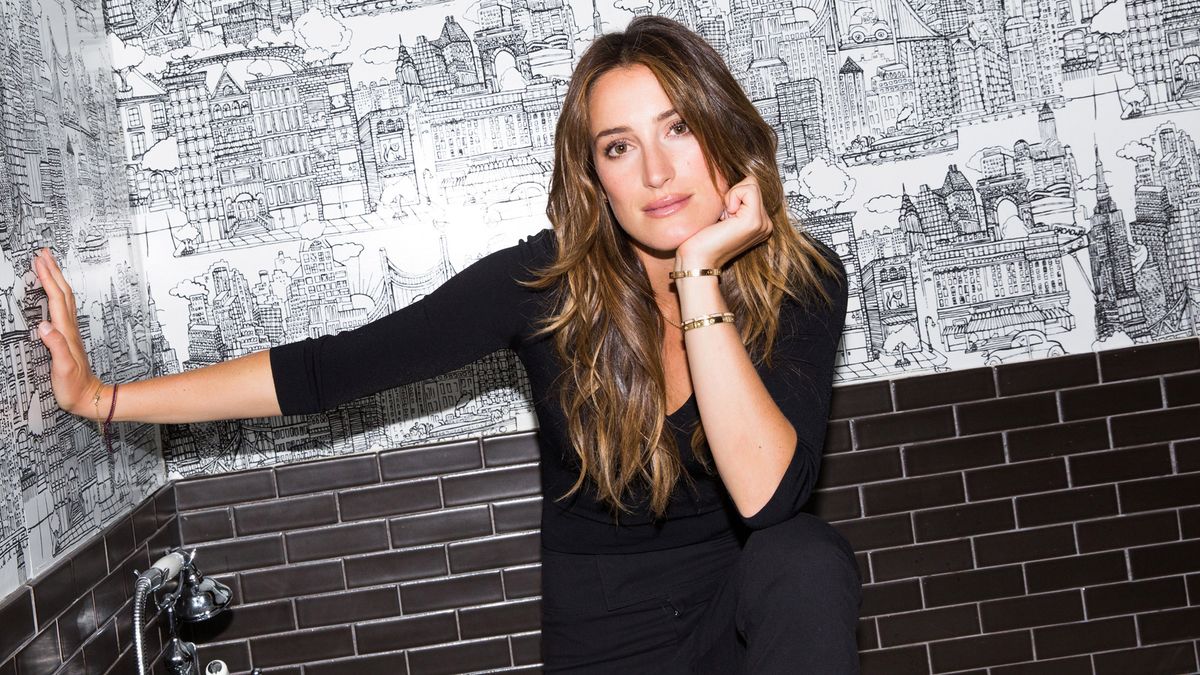 Career
Destined for a music career by way of her rock royalty parents, she found her true calling as a star jumper.
Alec Kugler
Turning a passion into a career is somewhat of a unicorn life goal. First, you have to be lucky enough to know what you love (if you don't, trust us, you're not alone!), be steadfast in your commitment to it, and find a way to turn it into a sustainable career. For Jessica Springsteen, fortunately—and she'll be the first to tell you how lucky she is for finding her *thing*—her fervor for riding horses began when she was just five years old. It's a bit unexpected—with rock royalty parents, Bruce Springsteen and Patti Scialfa, you'd expect her to be destined for a musical career. But it was her mother's love for riding and her father's unwavering support that inspired her to pursue, and ultimately become, a championed equestrian. "My mom had always wanted to ride when she was little," Springsteen says, "so when we moved to New Jersey, she started taking riding lessons. As soon as I saw her do it, I wanted to start as well. I've been riding ever since."
With almost two decades of competitions under her belt, Springsteen now spends most of her time between Florida, where she trains, and New York. We caught up with the champion show jumper for an afternoon at the Soho Grand Hotel to talk her pre-competition rituals, the childhood snack she can't stop eating after a win, and how she always stays mentally in the game.
---
Her devotion to riding never swayed:
"I was always really serious about my lessons. I never wanted to miss a lesson. Our house was right across the street from the top junior training barn. They were one of the best training barns for riders under 18 in the country. I rode as much as I could after school when I was 10 to 18 years old. I would try to go at least five days a week."
The biggest challenges she overcame in her career:
"When you're competing as a junior, you're only competing with riders 18 and under. So my last couple years in that age group, I had so much success, and it was easy for me. Transitioning from that [was a challenge]. I was going to college, and I had aged out of the under-18 group—now I was competing against professionals who had been to the Olympics. That was a huge adjustment period for me. I was used to having so much success, and then all of a sudden there was this big learning curve. I was also in college [at the time] and trying to balance studying [with riding]. But there was never a point where I wanted to give up. I knew that I just had to keep working at it."
On how she keeps her head in the game:
"Since I was young, I had a pretty level head. My parents really contributed to that because they were so supportive. Whether I won or lost terribly, they were just as happy. I think that took a lot of pressure off of me and let me really enjoy the moment. As I've gotten older, I try to zone everything out and remind myself that this is exactly what I want to be doing. I'm so lucky to be doing what I'm doing and work with these animals. When I think about that, it helps me have fun, and that's truly when I have the best results."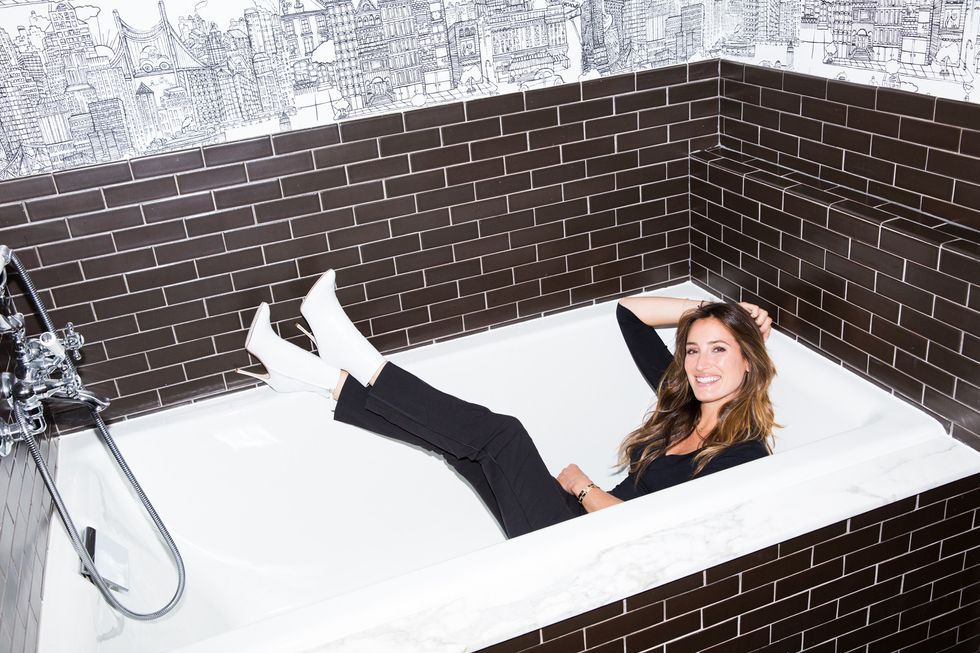 How she maintains confidence, even if she loses:
"It's tough because you get your confidence from having good results. When you're in that place, it can be a little hard to keep your confidence up and keep motivated. But it's really important to have people that are supporting you and giving you that confidence. I also find a lot of confidence in the horses that I'm riding—I really trust them, and I know they're going to do their best for me. You have to feel good when you're going in, you know, and your horse will feel that too."
The best advice her dad gave her:
"The best piece of advice I ever got was from my dad when I was in school. I went to Duke, and I loved it so much. I actually wanted to spend more time there, instead of coming down for the competitions all the time. It was very hard for me to balance [school and riding]. But he reminded me how lucky I was to have found something so early in my life that I am so passionate about. Some people can go through their whole life without really finding something they love doing as much as I love riding. That helps me keep my focus on my goals and what I want to do."
What a typical day is like at the barn:
"Here in Florida, we compete on Wednesday though Sundays. It's actually a pretty busy week. Normally, I wake up and I'll try and be on my first horse at 7:30 AM. All the horses need to be exercised before the competition. So I'll try to get as much done in the morning before I start competing in the afternoon. If [I'm] planning on showing them the next week, normally over the weekend, I'll do a practice course of work on some jumps that might be difficult for them, or certain angles that they struggle with. Horses are like people—sometimes you wake up and you're just not in a good mood and you don't want to go to work. They just know when to say, 'OK, I might not get as much accomplished today.' You don't want to argue with them. It's definitely taught me a lot about patience. But they do know when to step up."
How she likes to exercise when she's not riding:
"I love to run. Sometimes my body is so tired at the end of the day that I can't really do anything else, but I got really into Pilates and Lagree. It's a really good stretch for the muscles I use when I'm riding. I've been trying to do a little more yoga. But the only way to keep the muscles that I need to ride is to be riding constantly."
Her morning doesn't start until she has all her libations:
"The first thing I do in the morning is I always try to drink hot water with lemon. And coffee. Lots of coffee."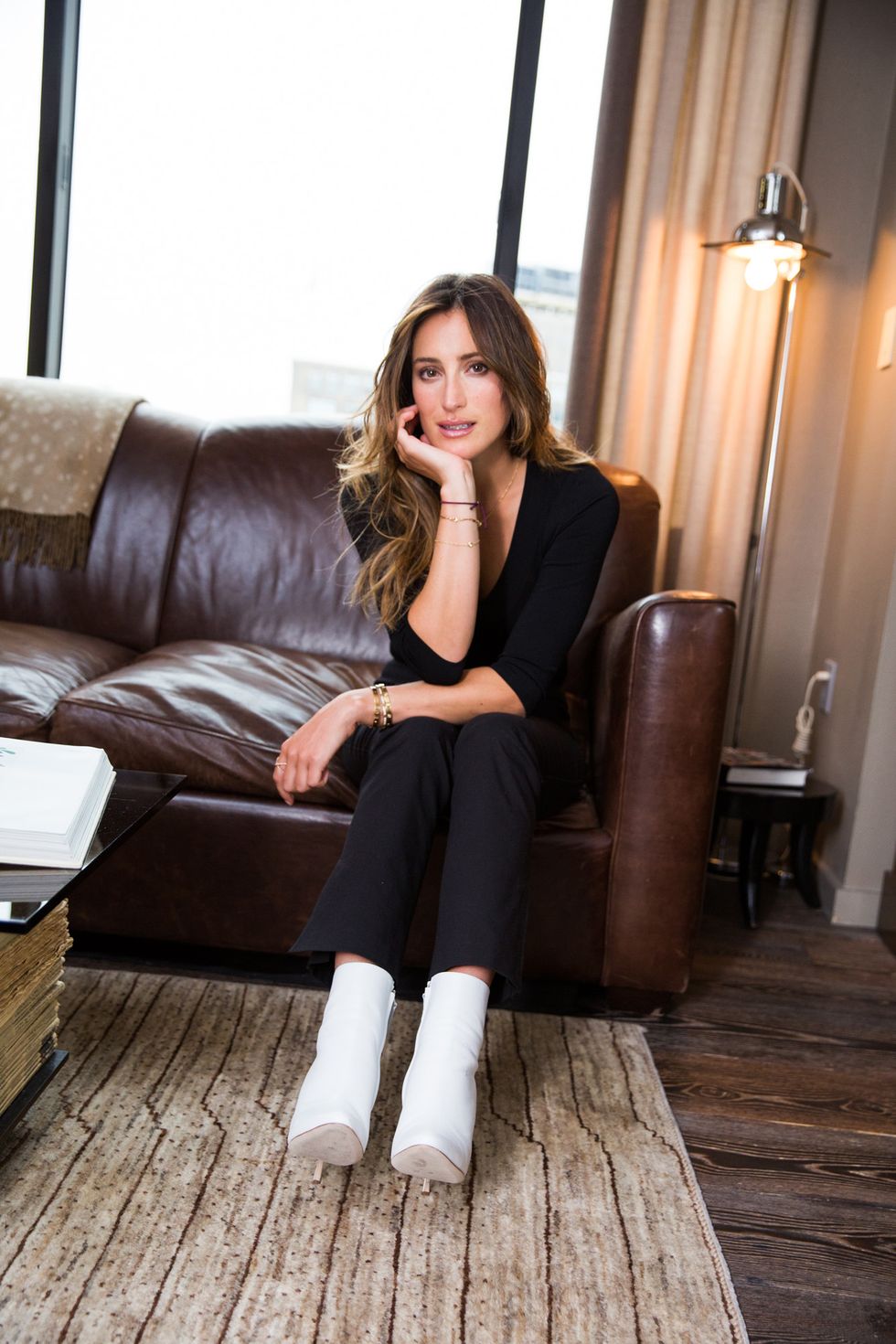 Her go-to fuel:
"During the day, I don't really have that much time. I end up eating more protein supplements than I should [laughs], but I'll make a smoothie or I'll bring bars with me. When I'm home, I eat lots of eggs and try to eat pretty healthy."
Her post-win childhood-era indulgence:
"I am obsessed with the Goldfish cheddar crackers [laughs]. I have been my entire life. That is the one thing... If I open a bag, I'm finishing the bag."
What wellness means to her:
"Doing what feels good for your body. I've tried many different things. I try and keep myself feeling the most energized and healthy I can and really listening to my body. If I'm tired, I don't push myself to work out. Taking time to rest is important. There's nothing like a good night's sleep to really reboot you."
Want more stories like this?
Busy Philipps Does These 5 Moves to Stay in Shape
Shaq Checks TMZ Before Getting Out of Bed in the Morning
Busy Philipps on the Most Disgusting "Diet" She's Ever Tried