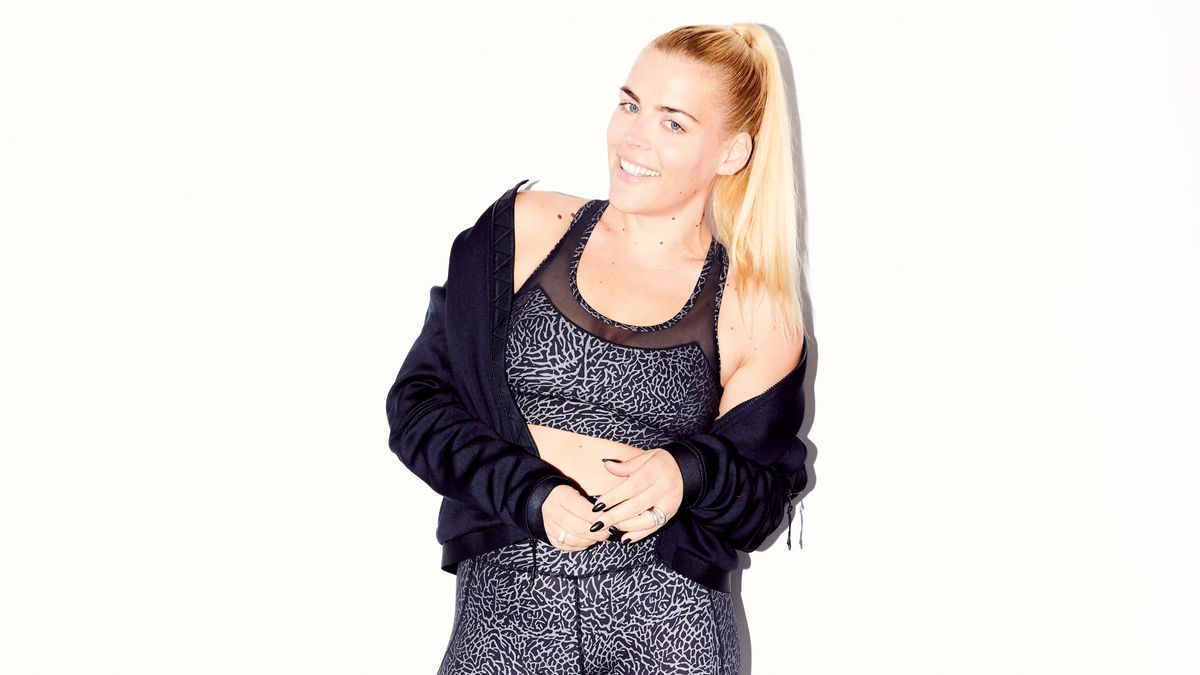 Celebrity
Her LEKfit workout routine is one you can actually follow.
Tristan Kallas
"I don't care, I'm a real person!" Busy Philipps laughs as she and BFF trainer Lauren Kleban of LEKfit try to sync up their side planks. If you're one of Philipps' near-million Instagram cult followers, you know the Dawson's Creek alum (did you see the reunion cover?!) serves up the truth, especially when it comes to fitness—sweaty trampoline sessions and all. We caught up with the actress turned author at LEKfit studio in L.A. to see what happens behind the Instagram story. Here, Philipps and Kleban show us their five favorite moves.
"The rebounder is a safe and effective way to get your cardio in! It's great because there is very little impact on the body, with amazing benefits like activating the lymphatic system. Our goal with these moves is to stay low and controlled by engaging our entire body," says Kleban.
---
---
Move #1: Knee-Ups
"Begin standing straight with your knees soft, arms raised, and core pulled in tight. Pull your right knee up by using your lower abdominal muscles while you pull your arms down with them bent at your waist. Return to your starting position.

"Do 10 reps on each side and repeat."
---
Move #2: Side Leg Kicks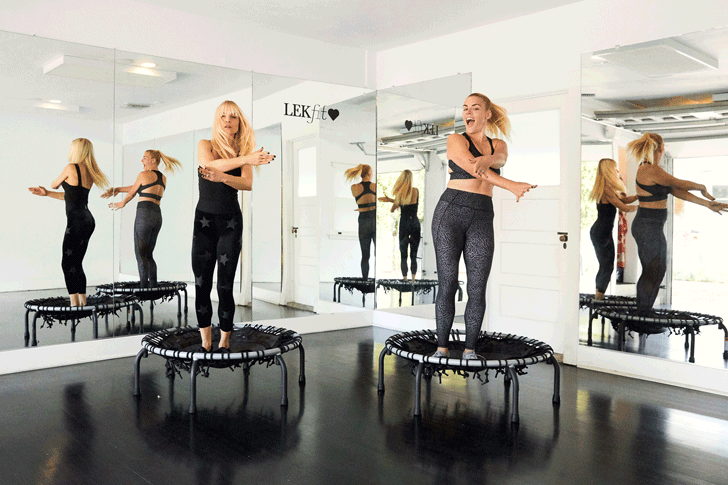 "Begin bouncing in a standing position with knees soft and core pulled in tight for 10-15 reps. Kick your right leg out to the side for 10 reps, then repeat on the left side. Repeat the entire movement. Be sure to stay low throughout."
---
Move #3: Oblique Twist
"While jumping, twist from side to side and activate your oblique muscles. Curl your biceps for an added arm benefit."
---
Move #4: Side Plank with Développé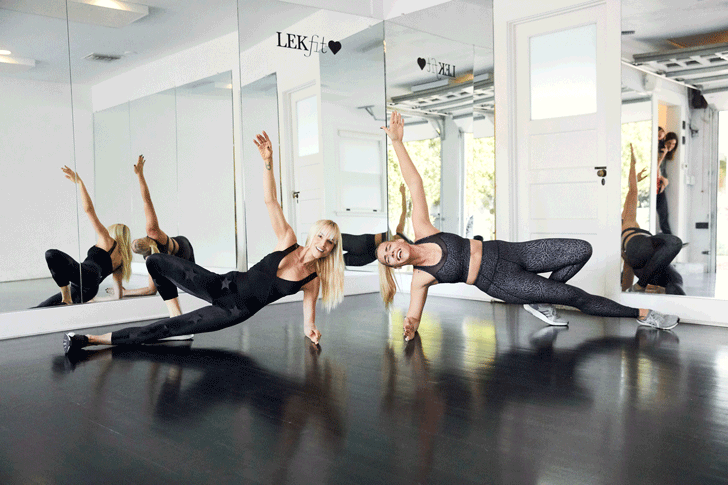 "Begin in a side plank position with your shoulder in line with your elbow and with your fingertips facing the same direction as you are. Stack your legs, and then tap your top leg behind you. Once you feel stable by pulling in your core, extend your leg up. Return to starting position and repeat for 10 reps on the right. Then repeat the same movement on the left side.
"For an extra challenge, hold at center plank for 10 counts in between sides."
---
Move #5: Banded Twist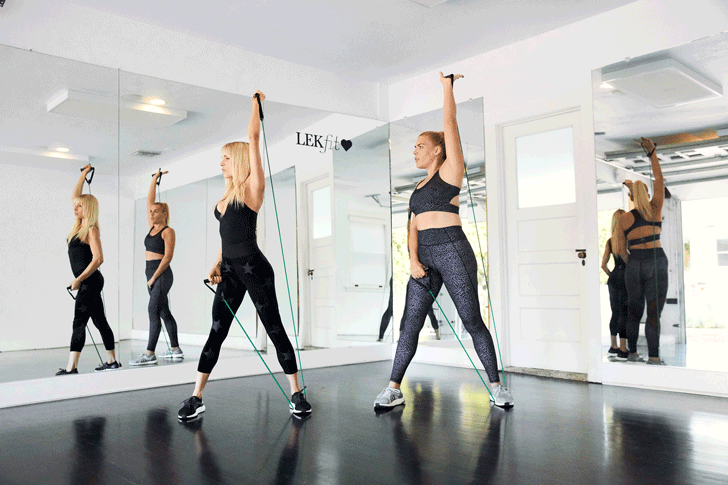 "We love resistance bands, and we love multifunctional moves! This arm and core move is done with a light-to-premium resistance band. If you don't have a band, you can totally do it with a 5 lb weight.
"Standing straight, place the center part of your resistance band under the same foot as your working arm while holding the band in place with both hands. Bend your working elbow at your waist, extend up, and twist to the opposite side at the same time. This move works your core, arm, and back all at once.
"Be sure to keep your shoulders down. Return to start and repeat 10 times right to left."
Want more stories like this?
What a Celebrity Trainer Stocks in Her Fridge
30-Day Fitness Challenge for Your Arms, Abs, & Butt
Everything a Victoria's Secret Model Stocks Her Fridge With