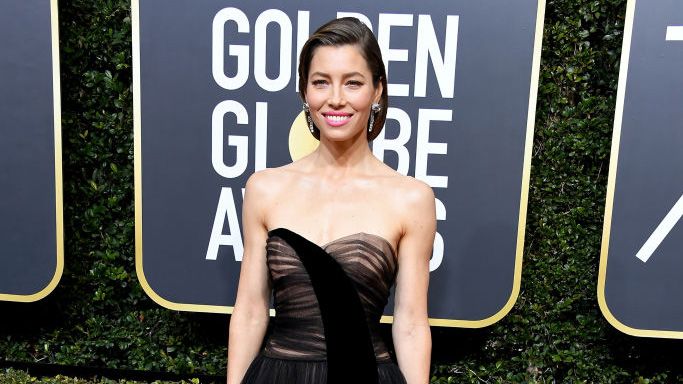 Celebrity
The actress is part of a new sex-positive online initiative.
Step aside, Justin Timberlake, it's Jessica Biel's turn to have the spotlight now! Hot off the heels of her husband's much-debated Super Bowl performance, the actress is hoping to get a conversation going about—wait for it—your vagina. In an Instagram post featuring Biel dressed in little more than a robe and curlers, she posed a question to her followers: "Pop quiz," the caption read. "What's the difference between a vulva and a vagina? Anyone? Bueller?" She then stated we can all "find out together," thanks to the @TrystNetwork.
One click over, and you'll find that the Tryst Network's page is filled with a handful of posts, many of which claim that something larger is "coming soon." The company's bio describes it as "A Sex-Positive Resource In Partnership with @WCGCares and @JessicaBiel." While one photo shows a woman looking into a mirror, complete with the caption "The hand mirror is an empowered woman's BFF," another is of glitter-covered fingers, and says "No time like the present for a li'l ménage à moi." So far, we're into it—especially given that this week's theme at Coveteur HQ is Vagina Week! Plus, the world could use more sex- and body-positive conversations, no?
We're so glad Jessica Biel is involved in such an important conversation, and while we're still waiting for more information, it's worth looking at the photo she shared, along with a few great ones from Tryst Network's page.
---