Proof Jersey Dresses Are Every Pregnant Woman's Best Friend
What Comme Si founder Jenni Lee is wearing in her third trimester.
Style Diaries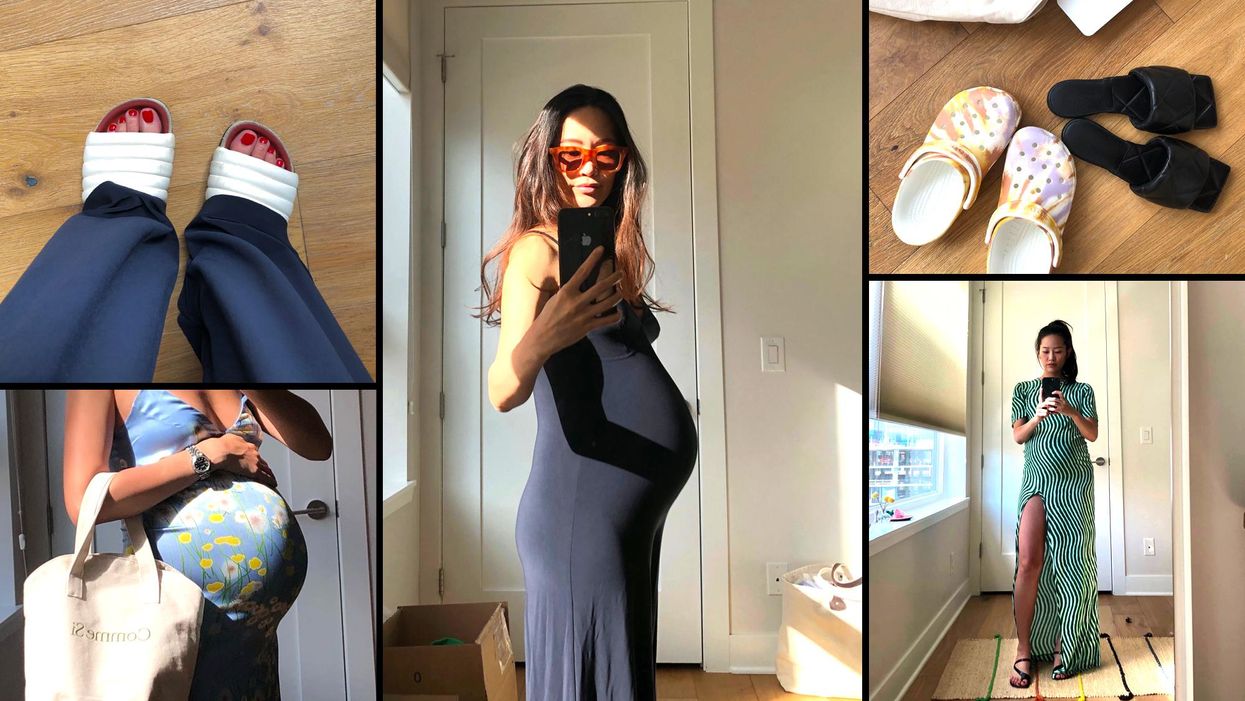 Welcome to Style Diaries, a new series where we research the physical manifestations of our closet tours IRL. We're asking friends and tastemakers to show us what they're *actually* wearing during the week and to provide a little insight into their thoughts on the current state of fashion. This week we are speaking with the founder of Comme Si, Jenni Lee. In her third trimester of pregnancy, Lee is searching for comfortable yet chic items on the days that she does get dressed.
What does your style *actually* look like right now?
"Honestly, 70 percent of the time you'll find me wearing an oversize t-shirt with Comme Si boxer shorts or pregnancy leggings and Crocs. I work from home and haven't been socializing during my pregnancy, so I tend to wear whatever feels most comfortable. I have started making an effort to 'get dressed' two to three days a week as a form of self-care and setting intention for the day. I've realized that the combination of pandemic quarantine and pregnancy has turned me into a perennial pajama wearer! I'll be sharing my style diary from the days I actually did get dressed, which will be more interesting."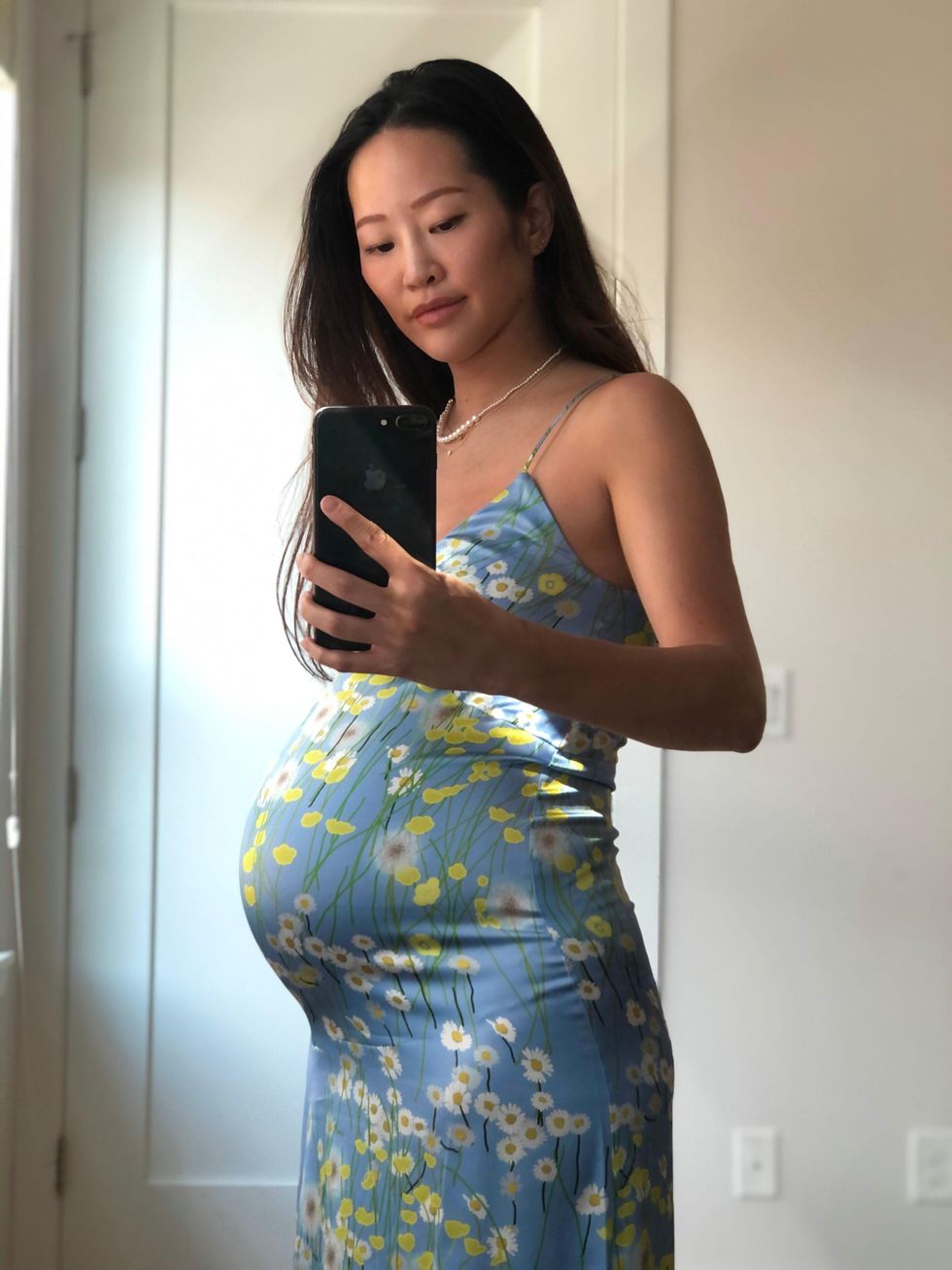 Photo: Courtesy of Jenni Lee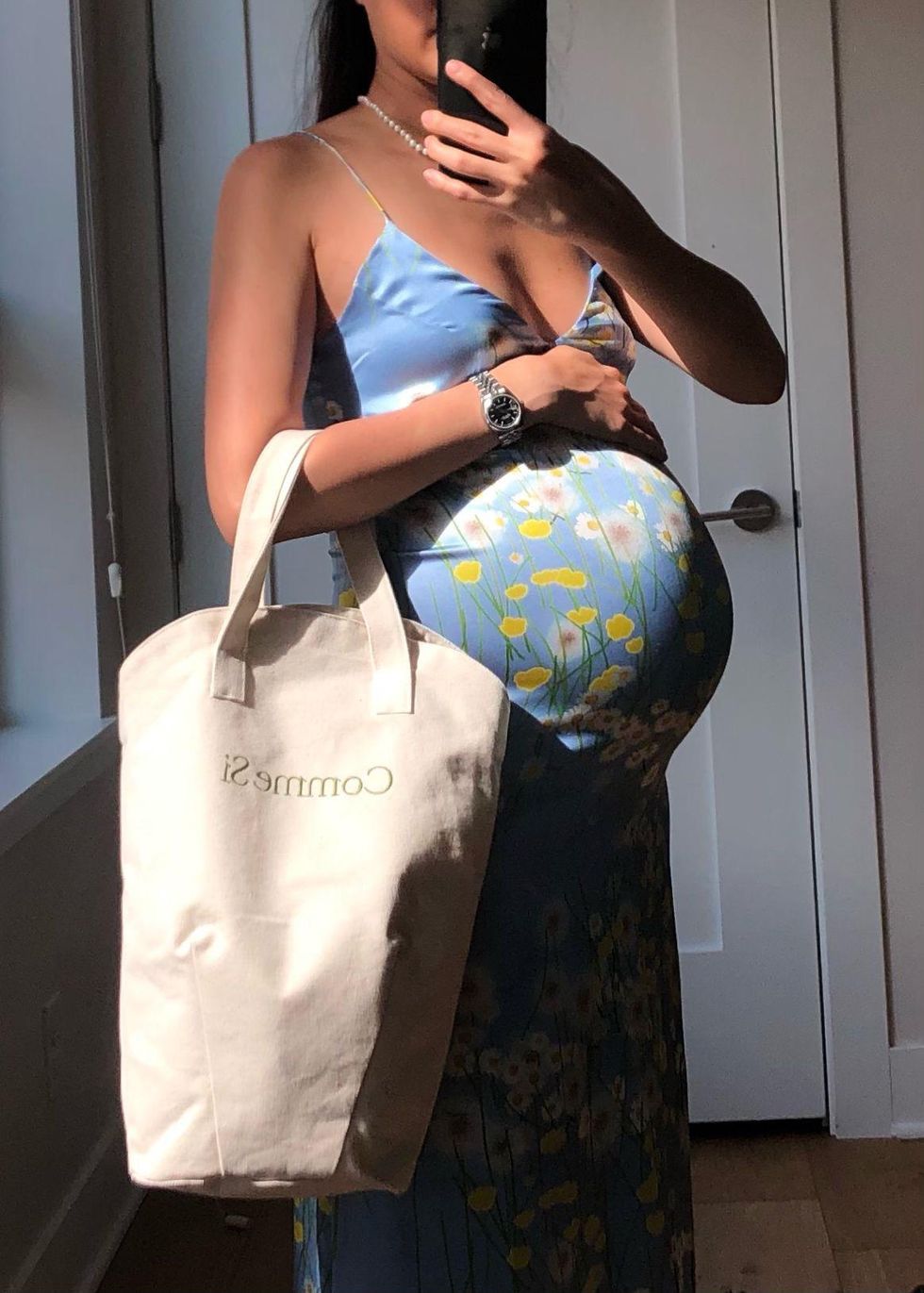 Photo: Courtesy of Jenni Lee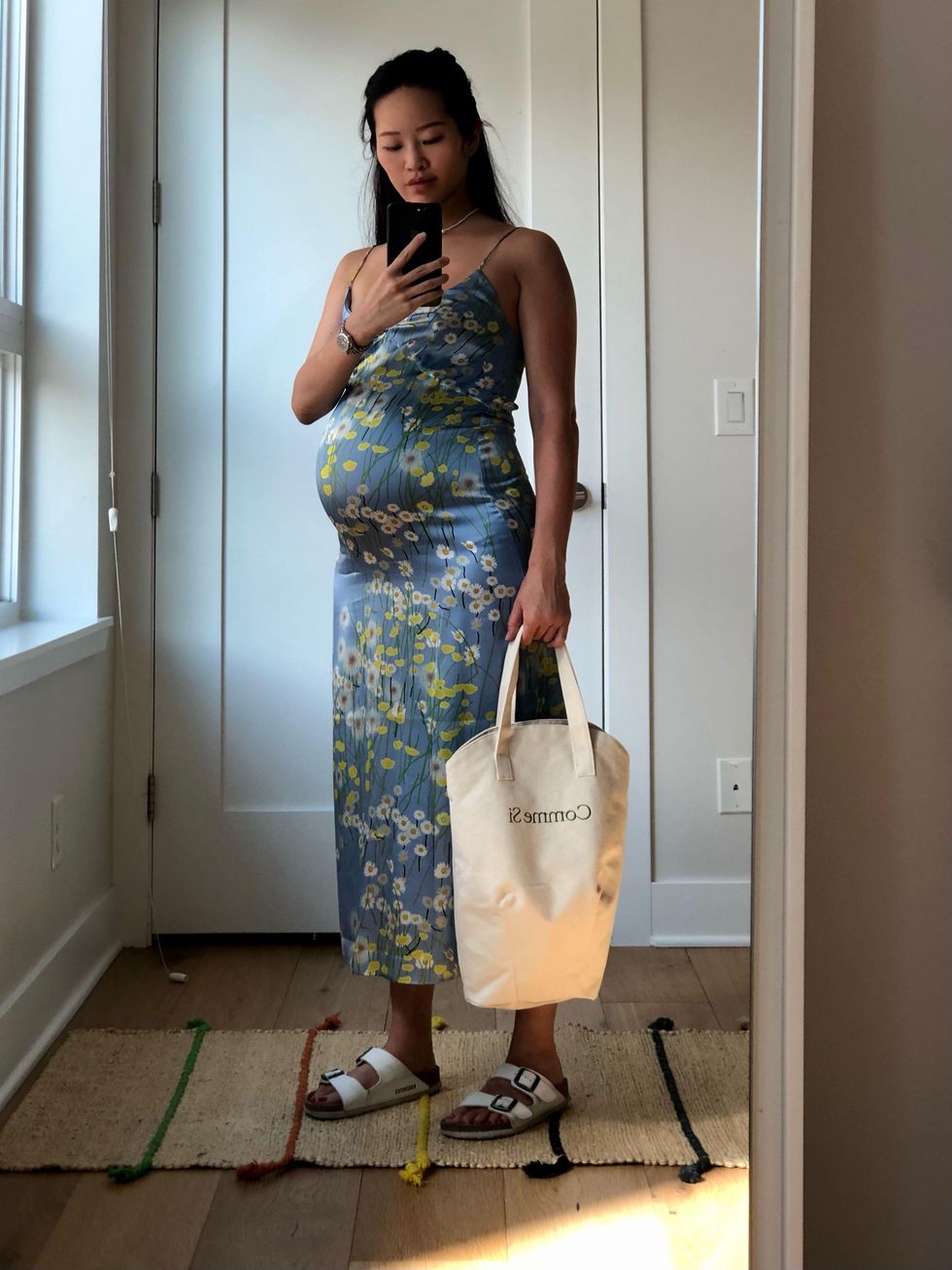 Photo: Courtesy of Jenni Lee
"Venturing out to the market to buy flowers for my office. You can't go wrong with an easy slip dress. Silk slips are my go-to normally and also during pregnancy. They're effortless, flattering, and silk adds a touch of something special, even when worn casually."
Shop the Look: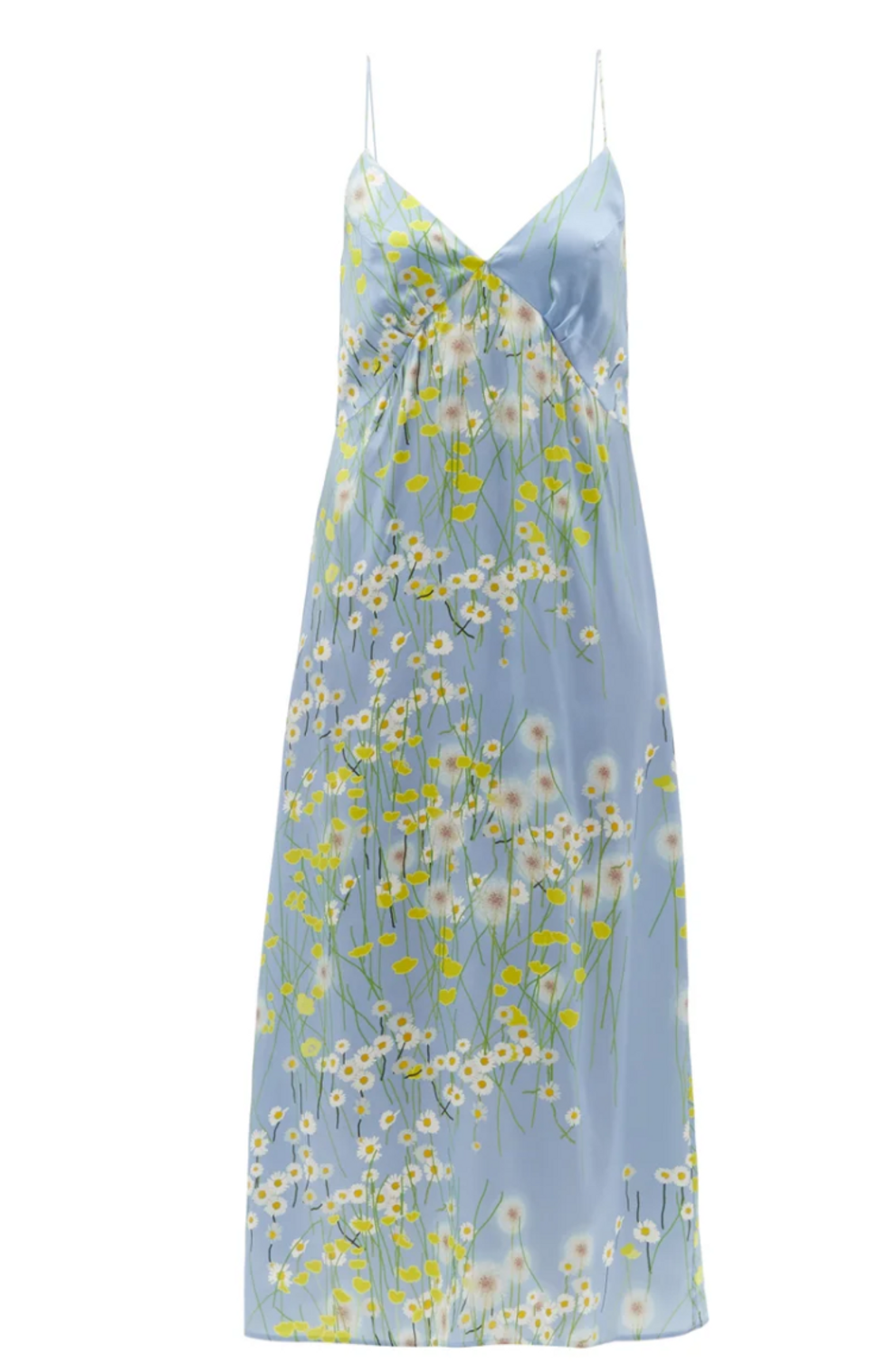 Bernadette
Comme Si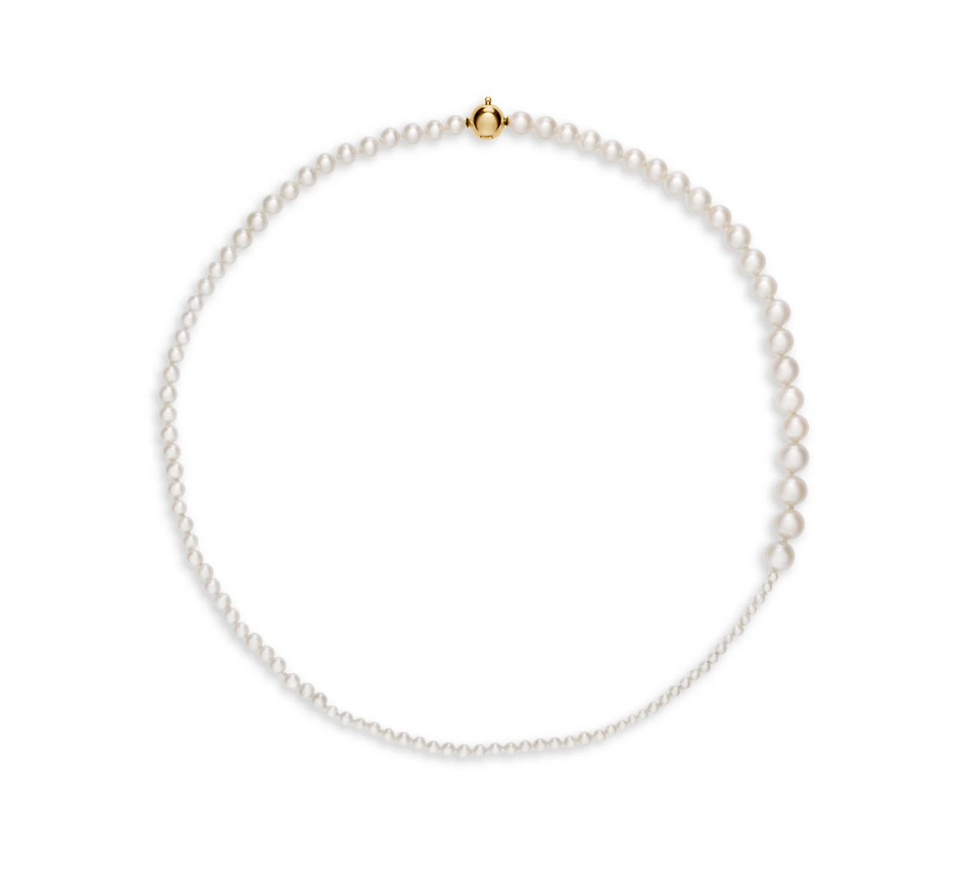 Sophie Bille Brahe
Do you have an outfit formula or preferred style?
"I would describe my style as classic with a twist. I generally prefer to buy clothing in shapes and silhouettes that I know suit me well, in materials that are comfortable and versatile. I get a little more experimental and have fun with accessories like sunglasses, socks, shoes, bags, and jewelry. During my second and third trimesters, my outfit formula has been to find pieces that stretch in silhouettes that can be worn post-pregnancy, as well. I've found that jumpsuits, slip dresses, and jersey dresses are the best options."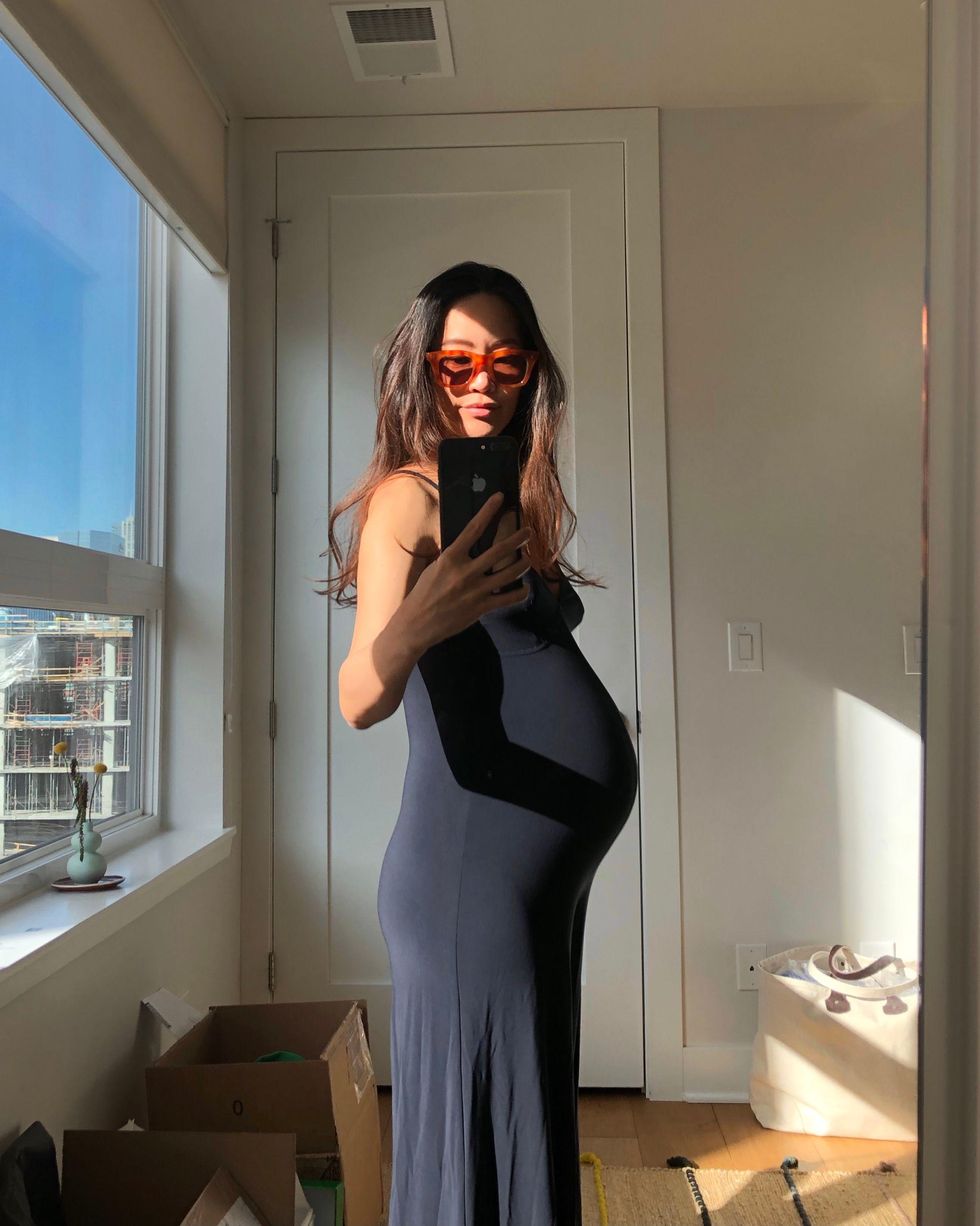 Photo: Courtesy of Jenni Lee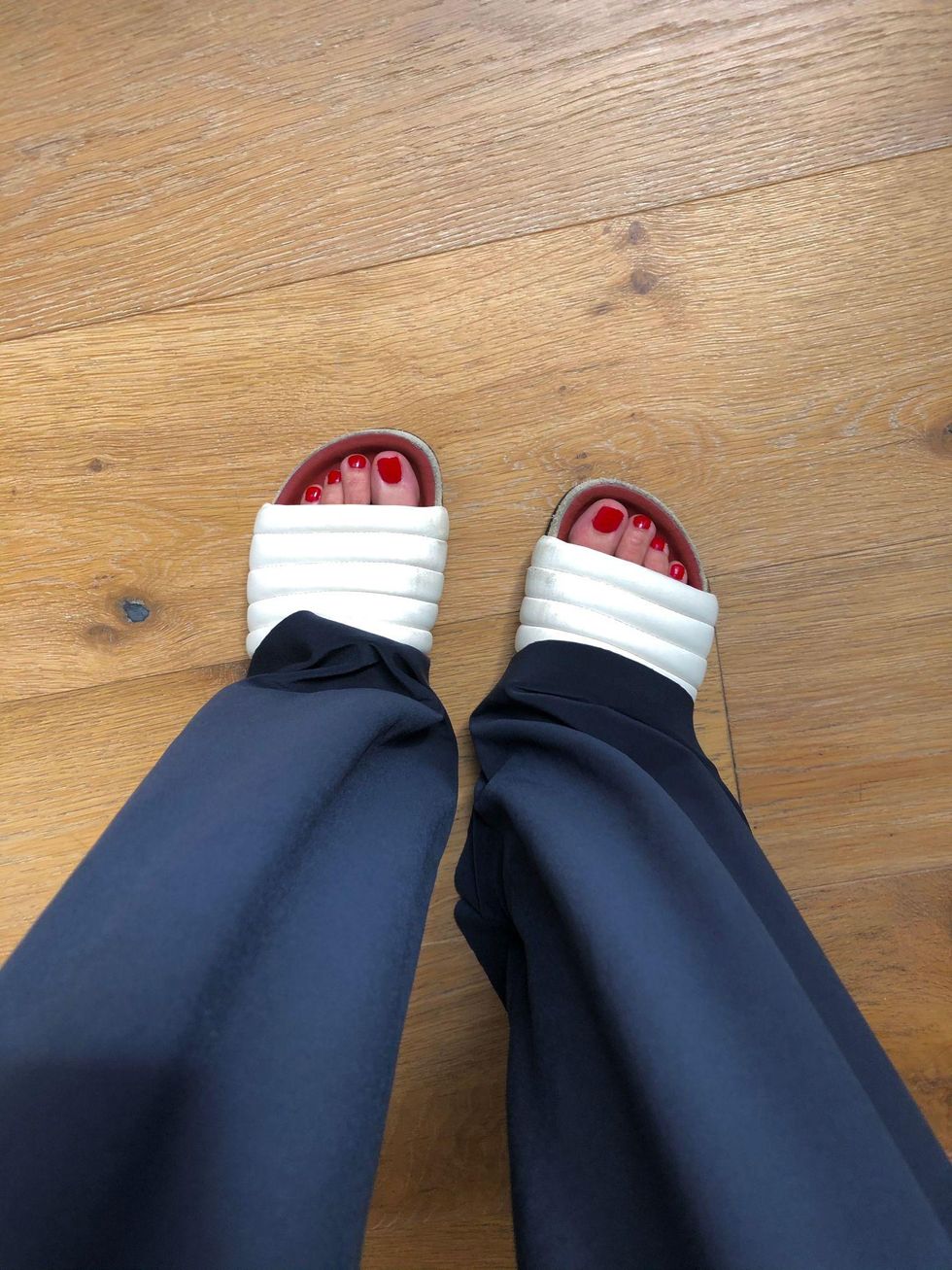 Photo: Courtesy of Jenni Lee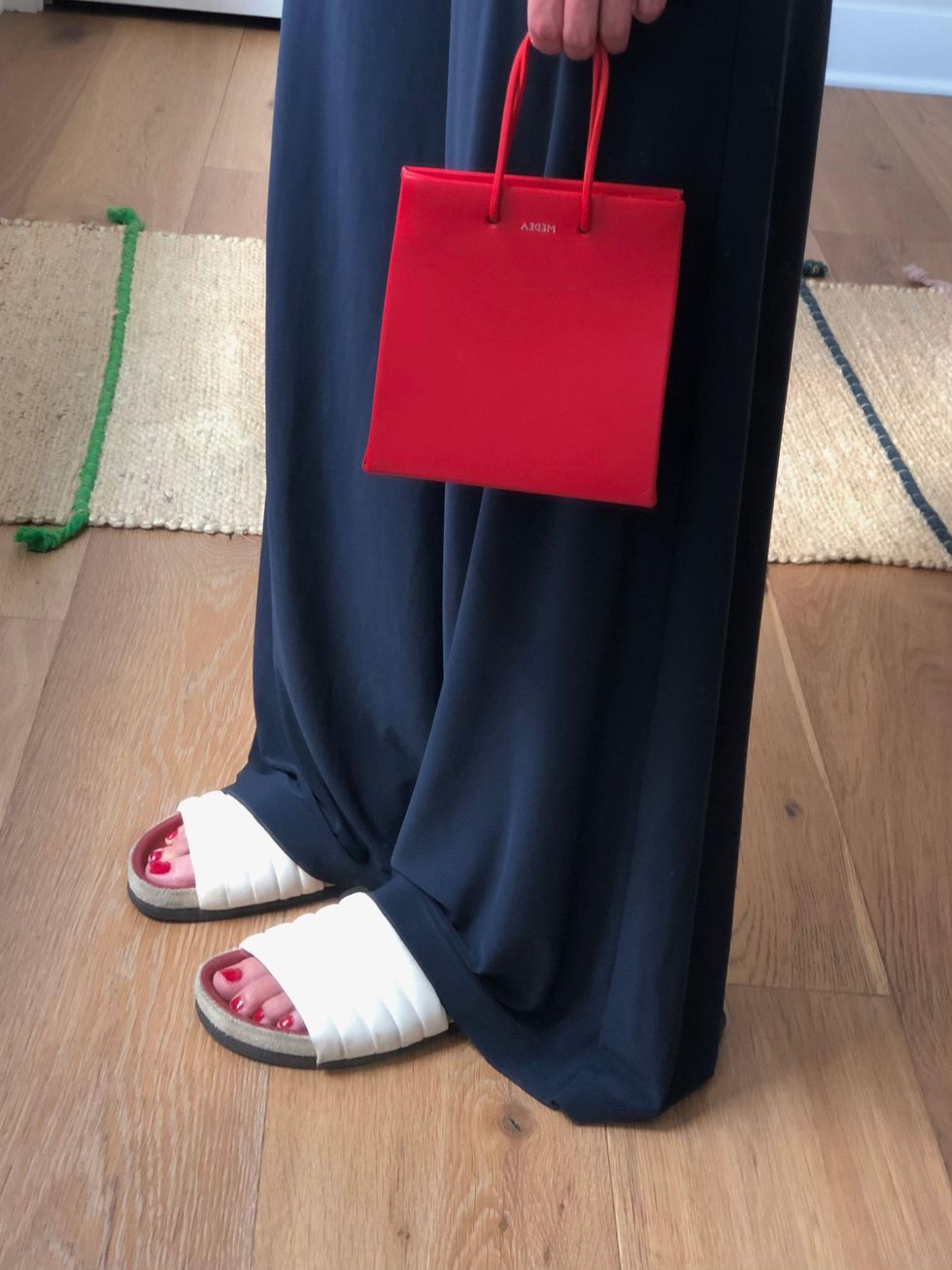 Photo: Courtesy of Jenni Lee
"This jumpsuit is extremely stretchy, so it has adjusted to my growing belly through every stage of pregnancy. I don't leave the house often, but on this day I had to go to the bank because I couldn't remember my PIN code—taking any excuse to get dressed these days."
Shop the Look:
Norma Kamali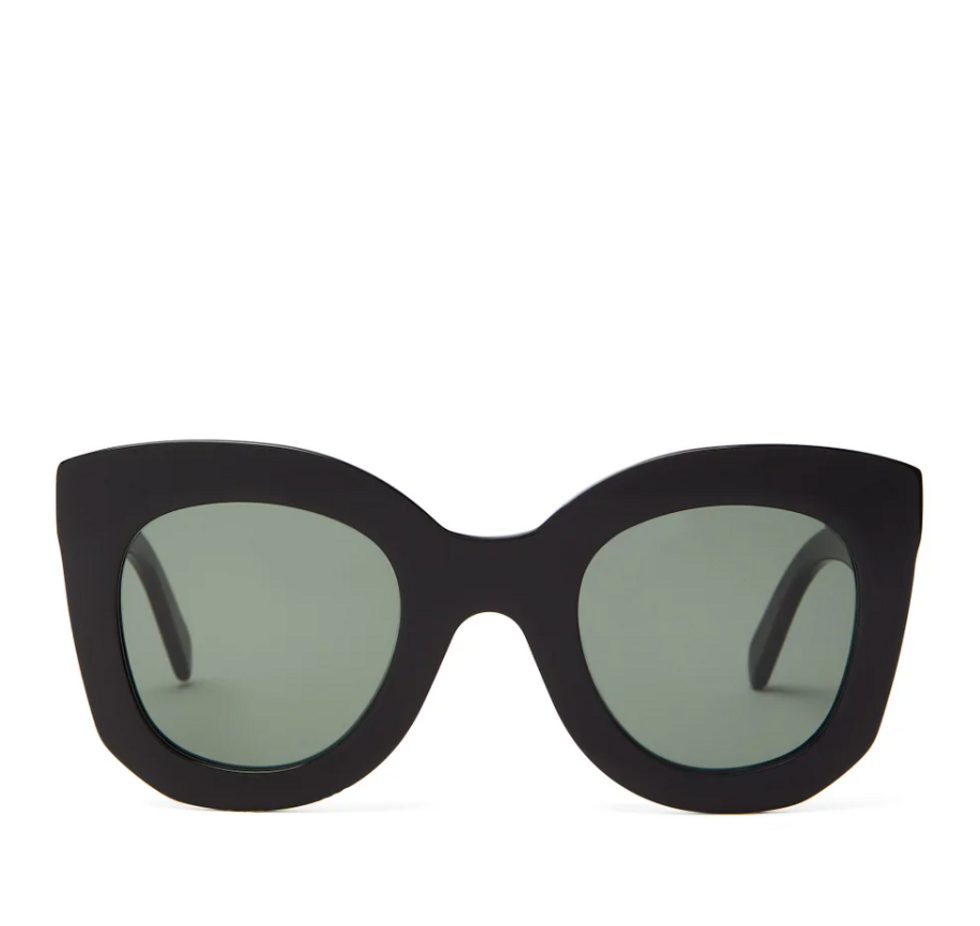 Celine Eyewear
Isabel Marant
Medea
Predictions for what fashion will look like post-pandemic? Or at least how you will dress?
"How we dress is a reflection of how we are feeling, and I think everyone's general excitement and anticipation for a post-pandemic world will manifest through bright colors, playful styling, and experimental fashion. Not taking ourselves too seriously—celebrating."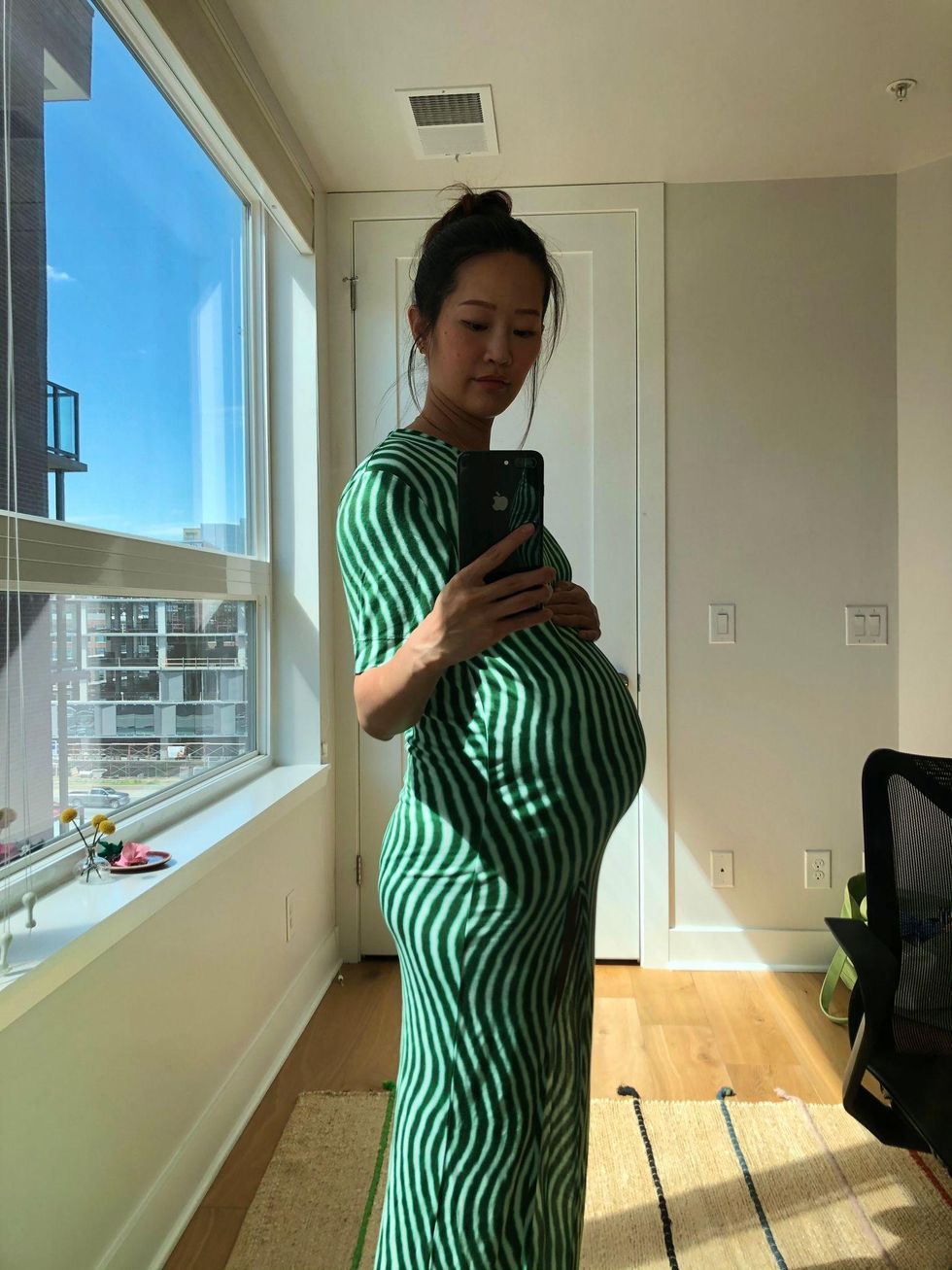 Photo: Courtesy of Jenni Lee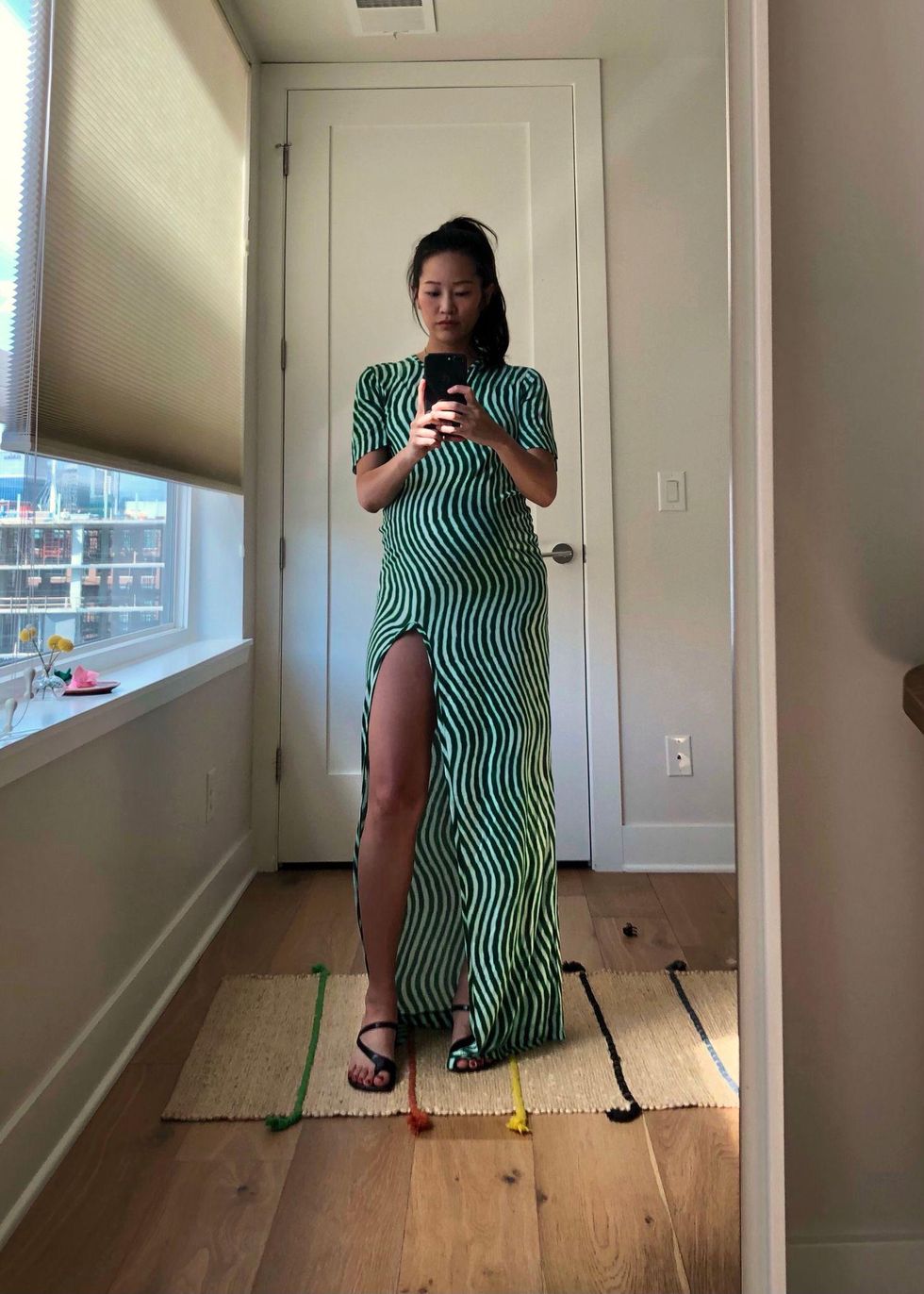 Photo: Courtesy of Jenni Lee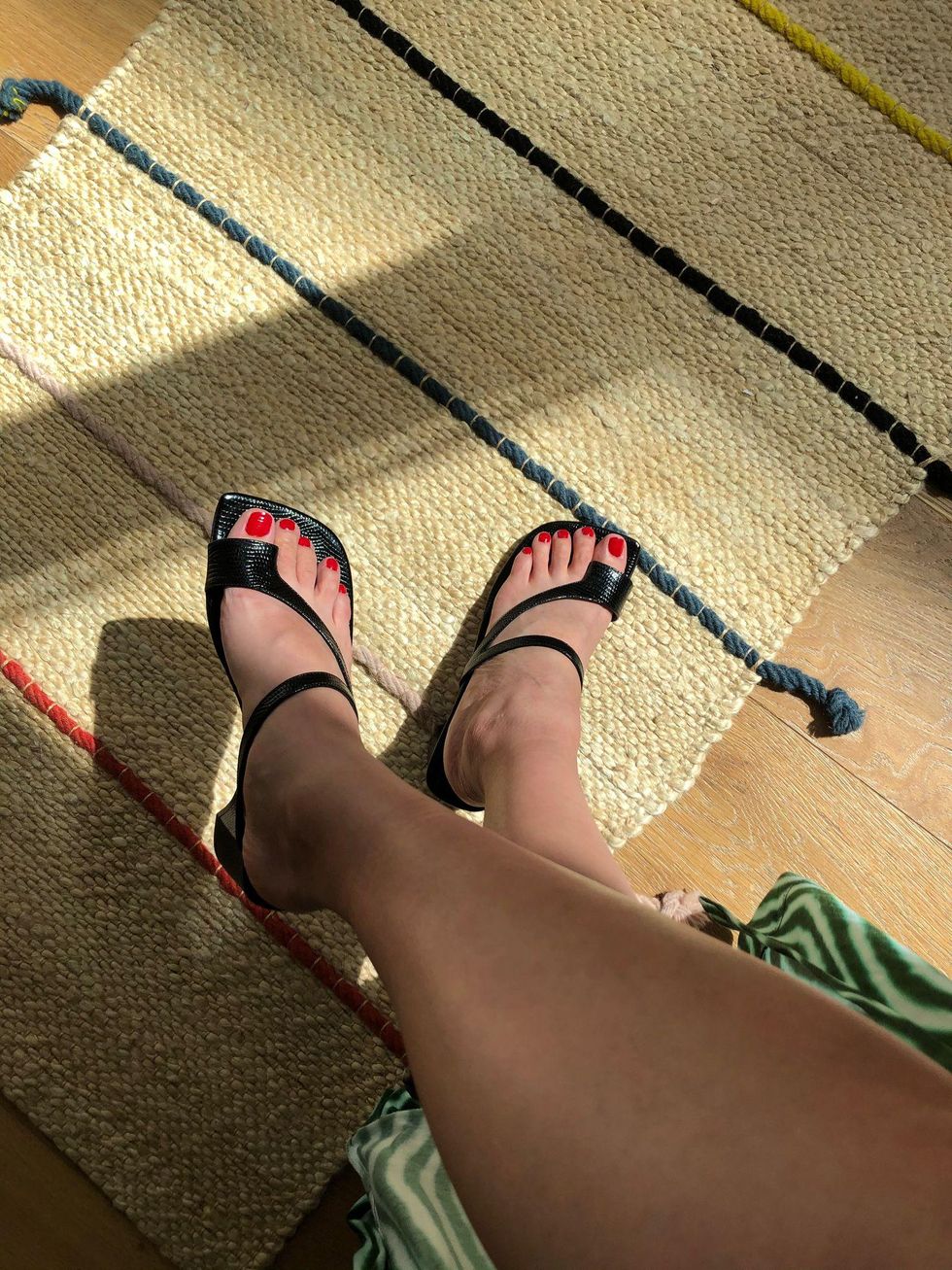 Photo: Courtesy of Jenni Lee
"I was curious to see how this dress would fit over my belly. It's made from an extra-soft cotton jersey, so it's very comfortable to wear, but the funky pattern makes it feel less casual. It's an easy dress to throw on for date night—we're trying to savor those before baby arrives."
Shop the Look:
Dries Van Noten
Dries Van Noten