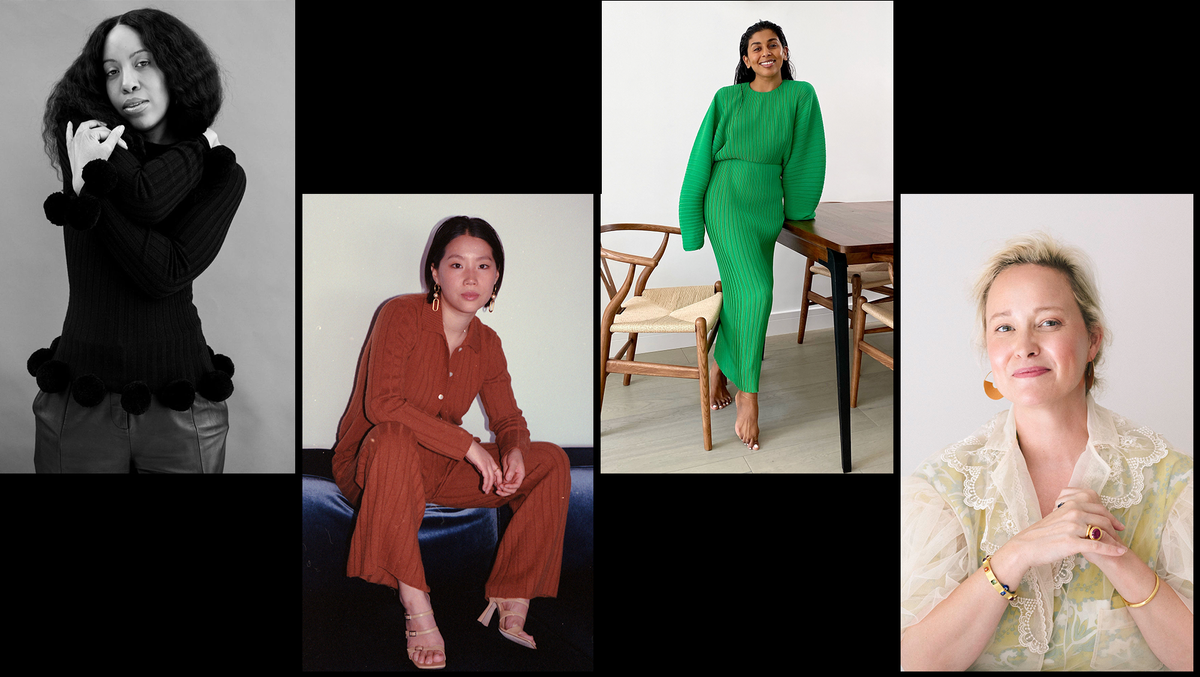 Fashion
The Capsule Wardrobe Challenge: How 4 Stylish Women Interpret the Concept
An exercise in personal style.
Graphic:
Stacey Toth
The idea of a capsule wardrobe is centered around ideals. Ideally, you can live off 10 pieces. Is anyone likely to do this in reality? Probably not. However, striving to align your wardrobe with the idea of fewer pieces that transcend seasons and trends is worthy of an attempt. As with most things in life, a binary approach is destined for failure. Instead, plant the seed firmly in your mind and let it slowly spring to fruition and guide your shopping habits. The problem with this approach often lies in the coverage.
There's an antiquated notion that a capsule wardrobe is boring, filled with "basics." A white t-shirt, a striped shirt, a button-down, jeans, black trousers, trench. For some, sure, that works. But operating with fewer pieces doesn't necessarily entail minimalist taste in the same sense that a bursting-at-the-seams closet doesn't necessarily entail the inverse. Don't believe us? Then we suggest watching the portion of Michael Kors' Architectural Digest Home Tour that examines his closet—the man must have hundreds of black t-shirts and blazers.
Despite what many publications claim, there are no rules for a capsule wardrobe. The interpretation is subjective. So we've challenged four of our most stylish friends to reveal the 10 pieces they would include in their personal capsule wardrobe if they absolutely
had
to. While blue jeans, t-shirts, and blazers often served as the connective tissue across all four collections, pieces like statement dresses, fringed suede jackets, and velvet mules filled the remaining slots. The result was an exercise in personal style that uncovered the most versatile items in each of their closets and varied by the wearer.