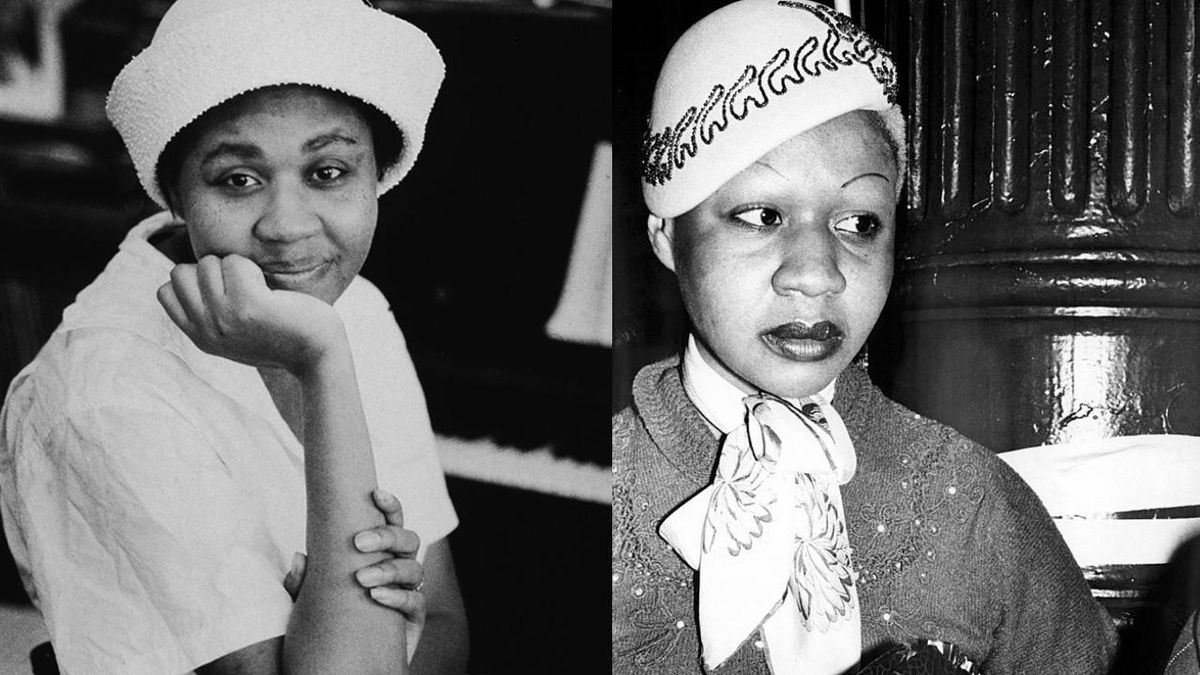 Beauty
An Ode to Jamaica Kincaid's Essay "Putting Myself Together"
For the writer, getting ready was a never-ending act of self-invention.
"Guilty" is a word that usually proceeds "pleasure" when discussing activities that pertain to women. Pleasure is also a sensation that people believe they need permission to feel. Even the act of nourishing oneself with a decadent meal is considered a "treat" or a "cheat meal." It has to come in the form of a reward. Pleasure does not need an end goal to make it worth the pursuit, but leaning into what makes you feel good can do the larger work of discovering who you are or who you want to be.
In the '90s, Jamaica Kincaid was a woman who leaned towards excess, pleasure, and everything in between. "It was a time in my life when I was especially interested in frivolities," she says in an interview. "I used to have very short hair that I bleached blonde and shaved off my eyebrows and painted them in, and wore clothes from the '20s or '30s. I was sort of a character...it was all sort of a display." It was a time in her life she was somewhat in control of how she saw herself. ("I changed my name, and started telling people I knew that I was a writer. This declaration went without comment.") It was also a period of time where she slept on an old mattress she found on the street; where her fridge was filled with "yogurt, a tin of brewer's yeast, orange juice, powdered skim milk, and many different kinds of vitamins;" a time where most of her money was used to buy clothes, without an ounce of guilt. ("I used to spend hours happily buying clothes to wear.") Kincaid cherished the performance of getting ready and she also had the self-awareness to know that getting dressed wasn't just about trying on clothes; it was also about trying on different selves. "As a result, it took me a long time to get dressed, for I could not easily decide what combination of people...I wished to impersonate that day."
Throughout the essay, Kincaid is engaging in the process of invention and self-invention that begins in our teens/early twenties and never truly ends. After turning 26, she writes, "I wondered aloud whether, at my advanced age, I would ever have any new relationships to look forward to." There are scenes where she shows up to a party wearing a fur coat and a skirt made out of plastic bananas and others where she decides she needs to chop off all her hair in order to wear a specific hat; and in between those moments, Kincaid writes, "What did I yearn for...what did I want? Did I know?"
Along with the intentionality involved in choosing what to wear or how to style your hair also comes an introspection, whether one is aware of it or not at the time. "And should I say that transforming my hair was a way of transforming myself? I had no consciousness of such things then. I did not know then that I had embarked on something called self-invention, the making of a type of person that did not exist in the place where I was born." Encapsulated in Kincaid's personal essay is the idea that the act of self-making can be fun, expressive, exhausting, and demanding. However, within the process of invention and playfulness and seeking pleasure, one gets a glimpse inside themselves. And by looking inward, one can find a site of legitimacy.