The Summer Staples That Make Our Production Director Feel Most Confident
Including the pieces she plans to wear on her upcoming honeymoon. In collaboration with Intimissimi.
Fashion
Photo: Courtesy of Jess Sisco
Coveteur's production director, Jess Sisco, has had quite a whirlwind 2022 already, mostly in part to her destination wedding that took place earlier this year. With summer's arrival right around the corner, she's cruising into many more joyful plans ahead, too. While there are few things that can ruin the buzz of newlywed bliss, one can't overlook the role a confident wardrobe plays in these joyful times.
We're not talking about confidence in terms of compliments from others (as nice as they may be). We're talking about the pieces that make us feel like our best selves. As Sisco says, her approach to self-assured style "isn't about needing acceptance from anyone other than yourself." Instead, for her, it means focusing on strong yet elegant foundations, such as the pieces in Intimissimi's latest collection. Ahead, Sisco shares how she's powered by some of her most personal wardrobe choices, and even gives a peek at the extra special selections she's packing for her honeymoon.
Photo: Courtesy of Jess Sisco
Describe your summer style ethos in five words:
"Breezy staples and simple silhouettes."
The start of a new season is a great time for some self-reflection. What's your general energy and mood like as spring ends and we head into summer 2022?
"My year so far has been filled with anticipation, bliss, and gratitude. I had the wedding of my dreams and am excited to look ahead to future experiences: warmer temps, weekend getaways, barbecues, and the enjoyment of a cold beverage on a rooftop."
Photo: Courtesy of Jess Sisco
Tell us about a summer outfit that makes you feel your best. How does it make you feel when you're wearing it, and how does it impact your day?
"For me, there is nothing better than finding the perfect lightweight summer dress. The last thing I want to worry about is a fussy or constricting outfit (especially when it's hot). When I'm comfortable, I'm confident. For me, that always means a slip dress. While this lace-detailed Intimissimi one might be intended for indoors, I see this piece as an outdoor day or evening staple that can be styled in so many ways."
In your experience, how do personal style and self-love interconnect? What advice would you give a friend who doesn't currently feel confident through their own personal style?
"I've always had a hard time pinpointing exactly what I think my personal style should be, and I've admired those who have a distinct POV. I have a propensity to like pieces from a range of different trends and am not afraid to try them on for size (even if they're short-lived). Over the years, I've come to recognize that personal style isn't about needing acceptance from anyone other than yourself."
Photo: Courtesy of Jess Sisco
When you get dressed in the summer, what are some of the first steps to creating a confident and comfortable look?
"I've tried to create more versatility in my wardrobe by accumulating essentials that can be remixed later, just by swapping out one of the pieces or adding a statement accessory. I love matching sets—especially if you have a few that vary in color, fabric, and style—because you already have a built-in range of outfit options. That goes for my favorite new set of silky PJs as well."
We hear you've got big upcoming honeymoon plans! Where are you headed and what are some pieces you'll pack with you to feel your best?
"We are planning a honeymoon adventure in Africa, which will include a trip to Namibia and a South African safari. When deciding what to pack, comfort will definitely reign supreme. Think: casual neutral-colored pieces that can be layered. Of course, the lingerie under the clothes is just as important for unwavering comfort and confidence. I prefer styles that aren't too complicated but have special touches, like delicate straps and sweet floral lace. After all, it is my honeymoon."
Shop Jess's Summer Staples:
Intimissimi
Intimissimi
Intimissimi
Intimissimi
Intimissimi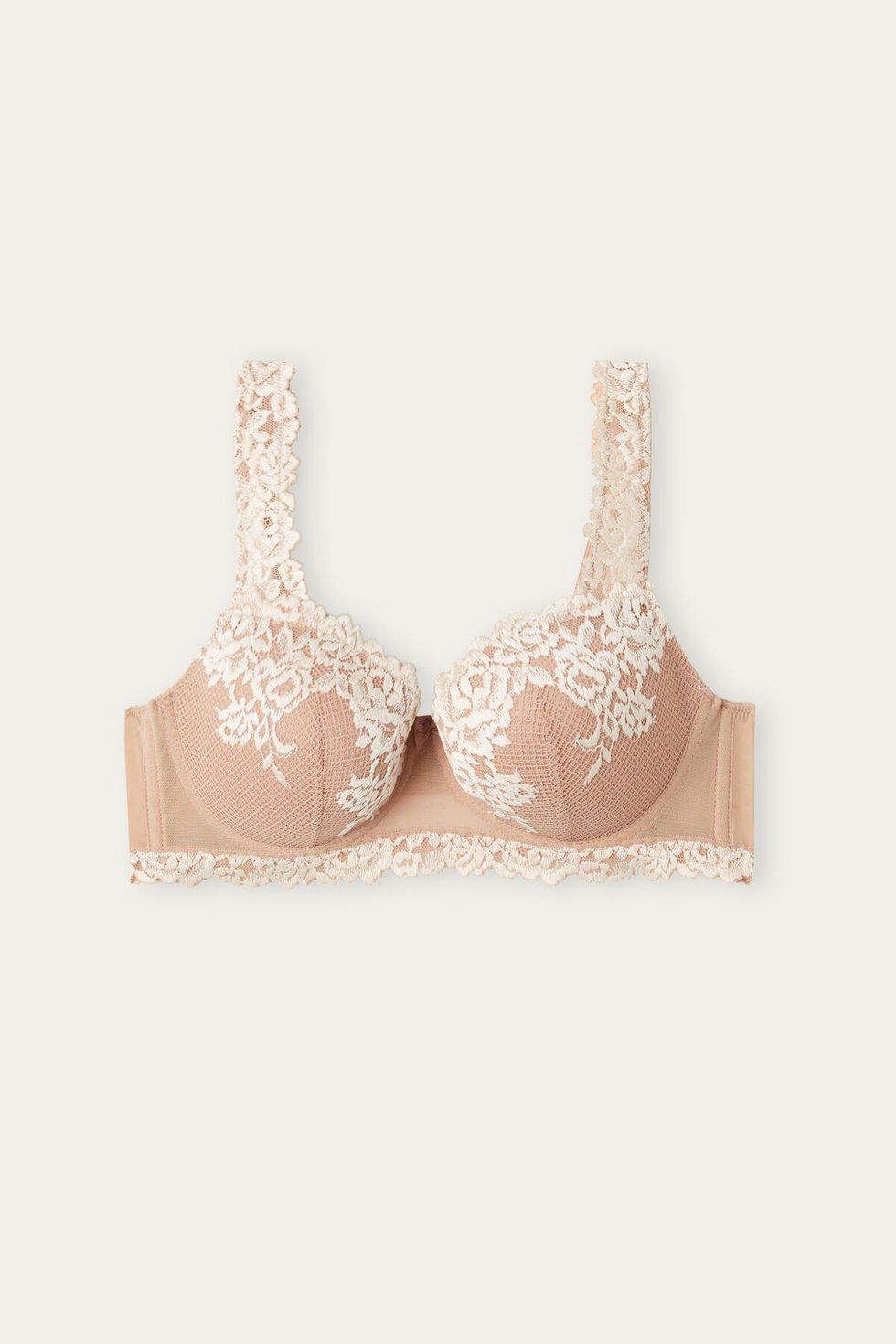 Intimissimi
Intimissimi