Fashion
Welcome back bold colors and easy silhouettes. In collaboration with Vince.
Winter certainly isn't all gloom and gray skies for everyone, but there's something significant about the dose of serotonin that spring brings with it. It's palpable and contagious, especially when you can start to spot others dressed in bright, relaxed outfits to welcome the warmer weather. One such person who'll be spreading a bit of this sunny optimism is Coveteur's Beauty Editor, Ama Kwarteng.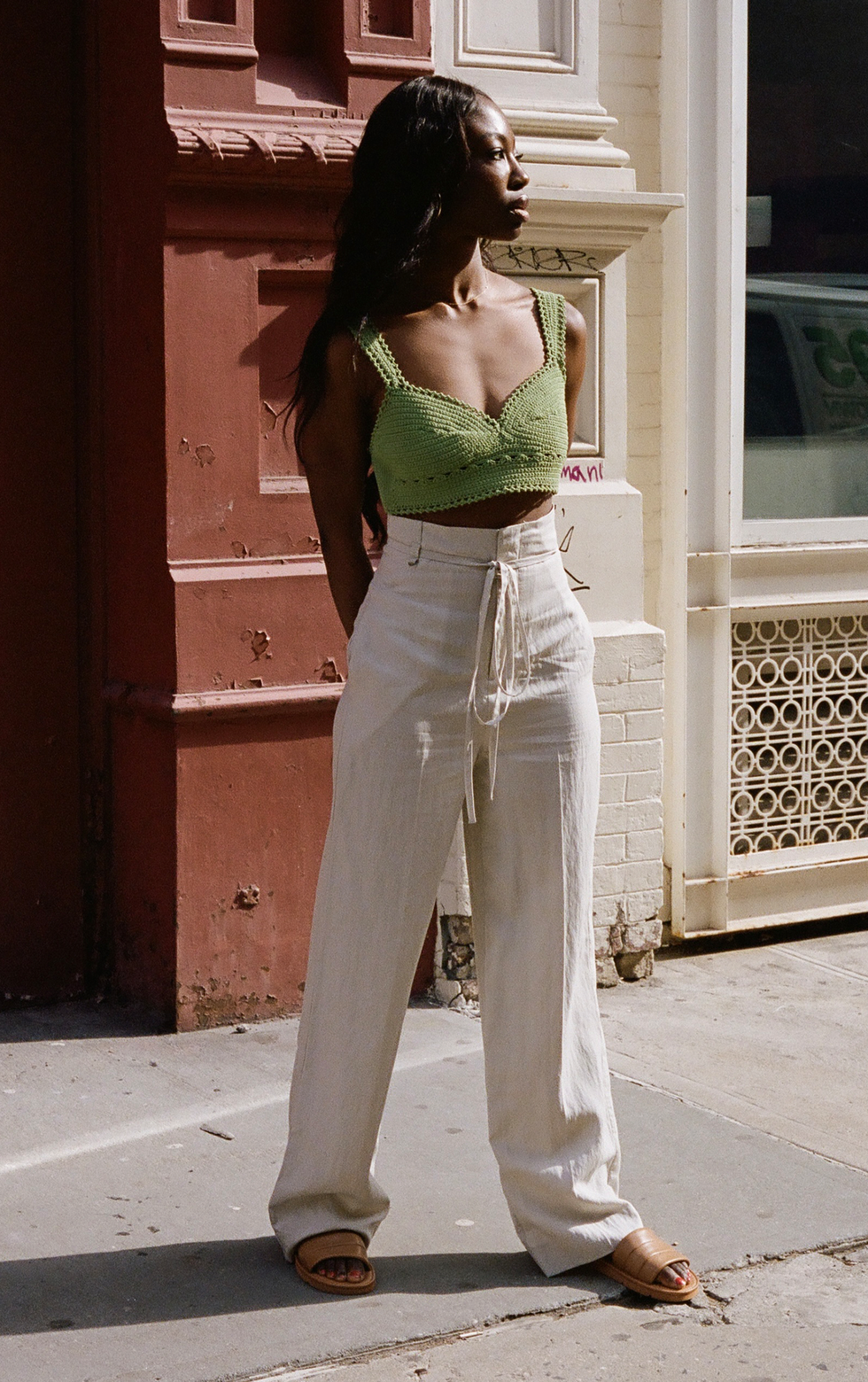 Dressed in the latest Vince collection, Kwarteng is already in spring outfit-planning mode. And for her, it's all about clothing that makes you feel good, including vibrant colors that are sartorial mood boosters and versatile, relaxed silhouettes that are ready for whatever spring has in store. For Kwarteng, that's as specific as an upcoming jaunt to the West Coast and as spontaneous as the first impromptu outdoor happy hour of the season. Either way, her looks are set.
Read on for more of her spring-style approach, plans, and outfits that are coming along for the adventure.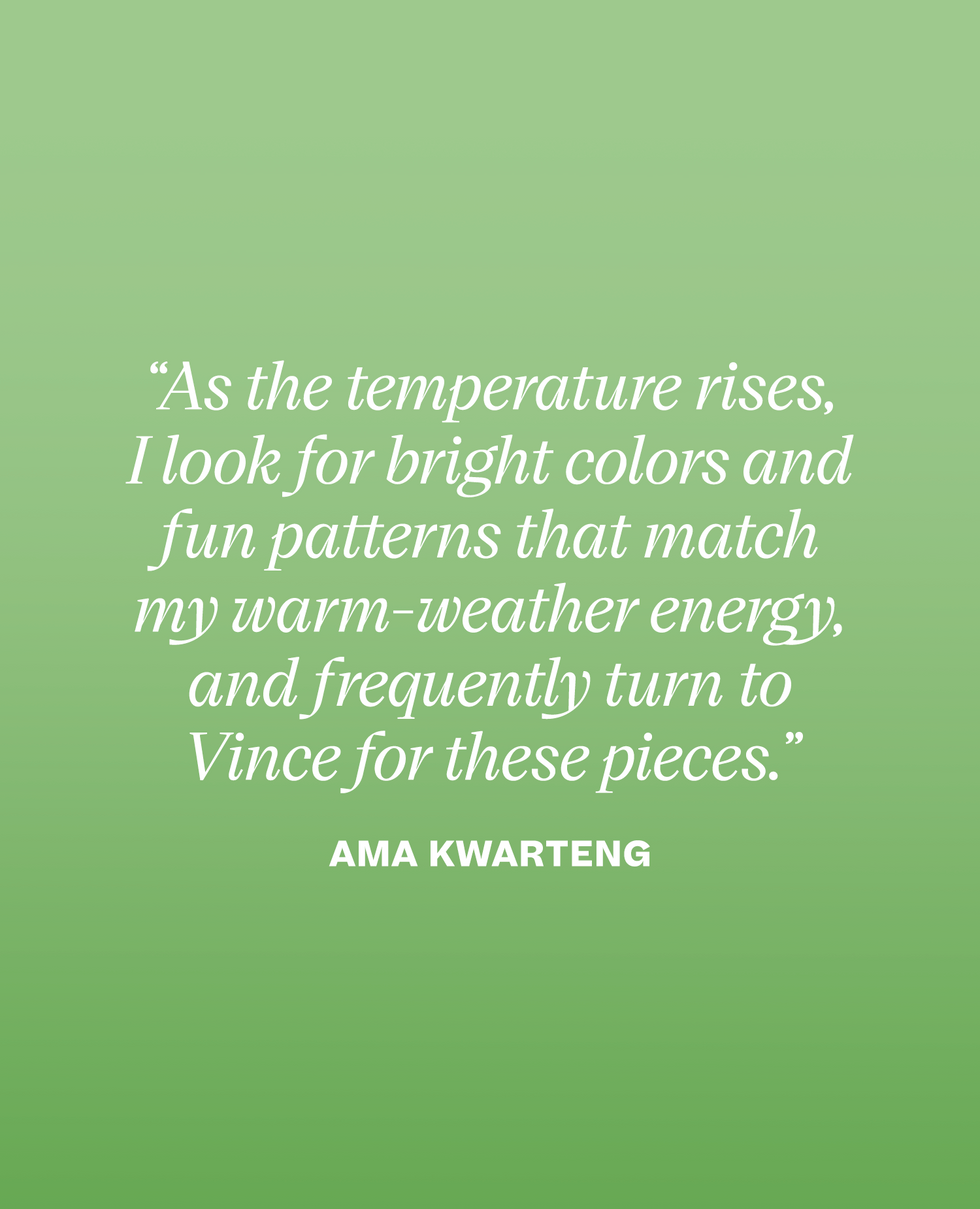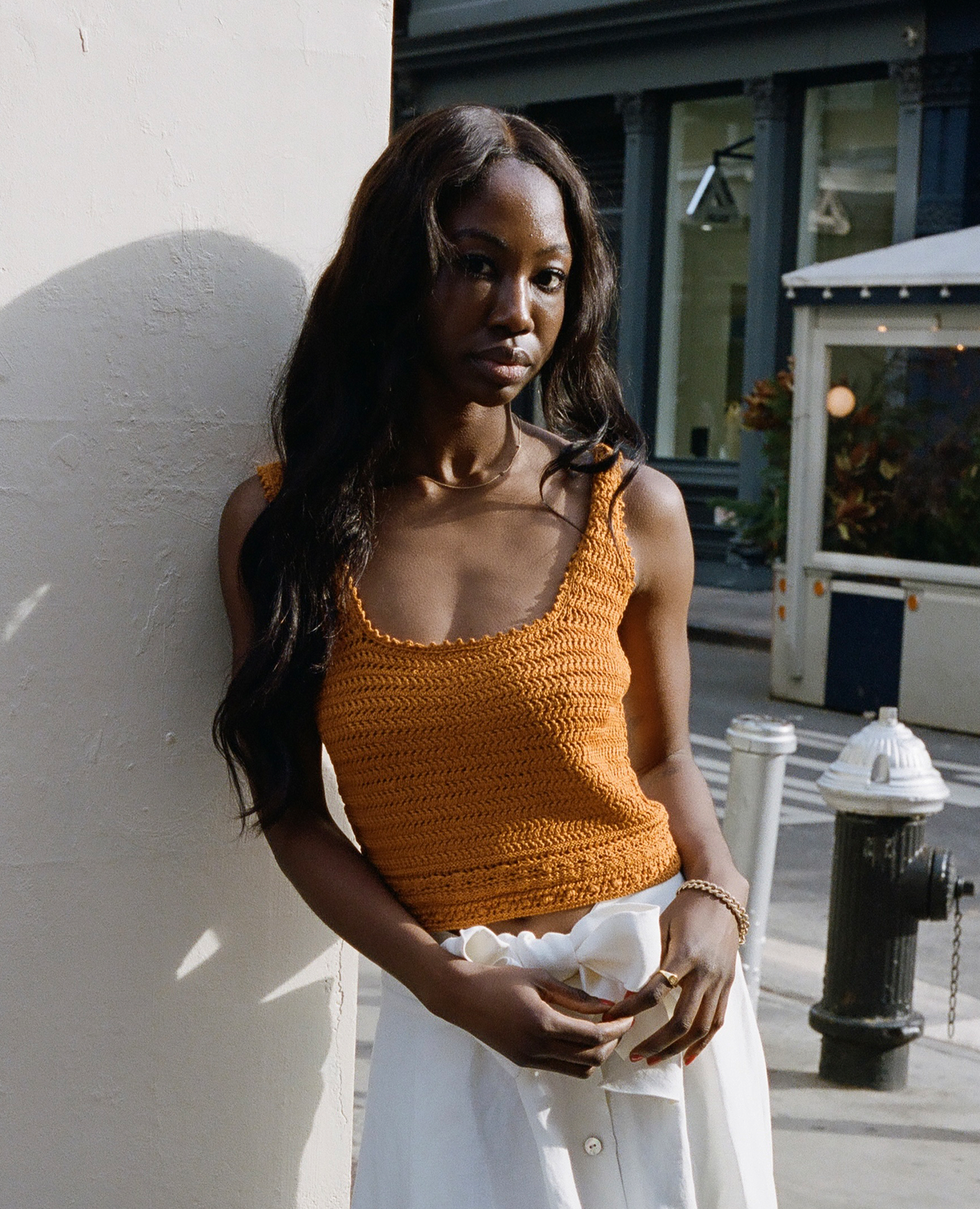 Your spring style ethos in five words:
"Bold, comfortable, versatile, fresh, effortless."
How would you describe your energy heading into spring 2022?
"I feel like springtime marks a reawakening for both the city and my wardrobe; I'm just a happier person when it's not freezing outside. As the temperature rises, I look for bright colors and fun textures that match my warm-weather energy, and frequently turn to Vince for these pieces."
What's your forever favorite spring trend? And what's a new one you're excited to try for 2022?
"I'm all about the statement crop top! They can be dressed up or down, making them an extremely versatile piece to have in your closet rotation. I'm excited to pair them with oversized trousers, a trend I've recently begun to explore this year. A loose, tailored trouser pulls together an outfit; it elevates a look without much effort on my end."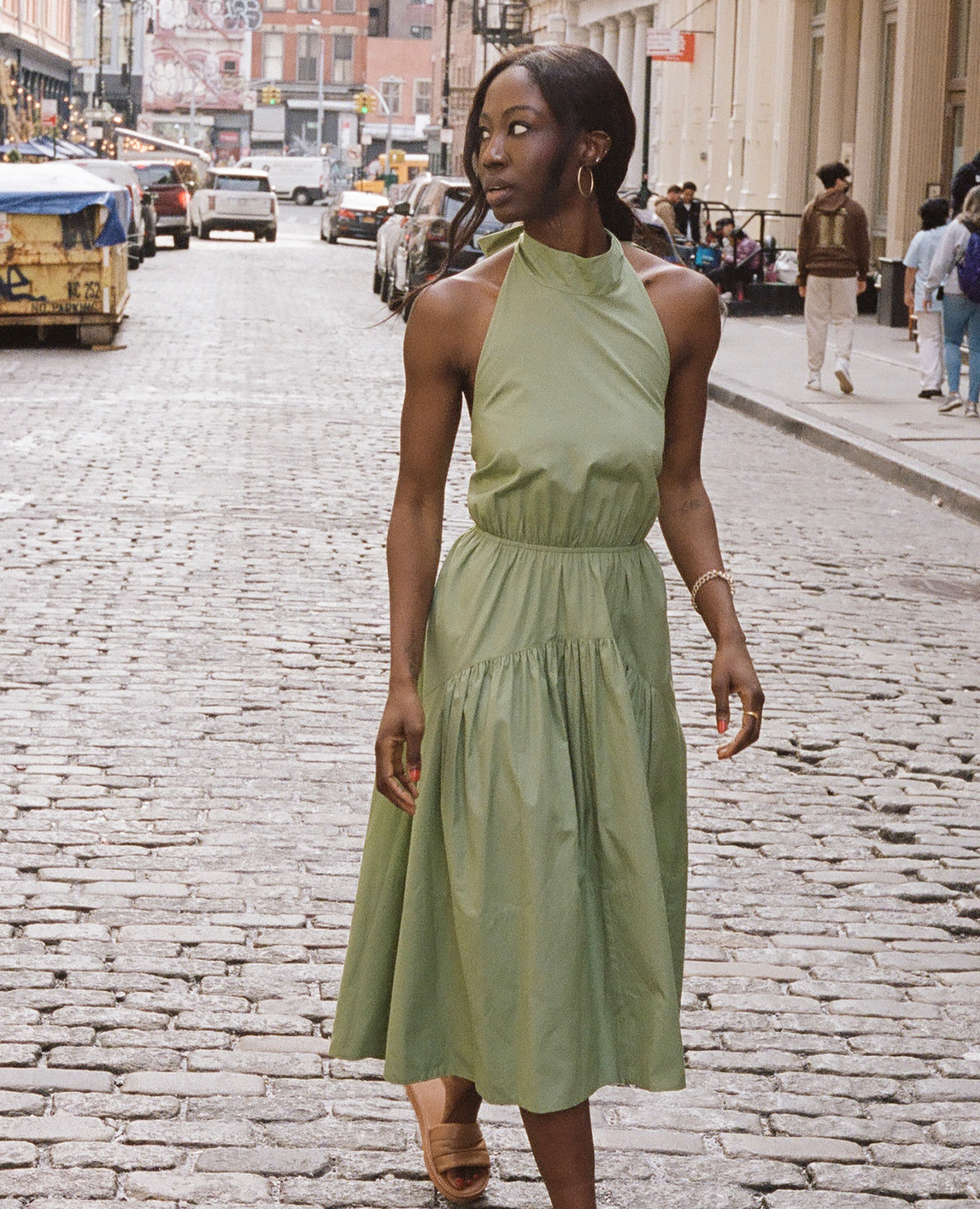 Spring is all about transitional dressing. What's your go-to way of dressing for those no-longer-freezing but not-quite-warm spring days?
"Layers! Throwing a leather jacket over a top or a thin turtleneck underneath a dress is an easy way to stay warm without sacrificing style."
Let's talk color. Which ones capture your style ethos for spring and how do you plan to wear them?
"I don't shy away from bold hues, so I love wearing bright colors with expressive details and tying the outfit together with a more neutral-toned piece to maintain balance throughout the look."
What's the most exciting item on your spring 2022 agenda and what will you be wearing for the occasion?
"I'm going to Montecito, California soon and I'm excited to wear an array of colorful and sophisticated pieces that are easy to mix and match. You throw them on and you're good to go."
And finally, as far as you're personally concerned, when does spring officially arrive?
"The temperature is above 65 degrees, it's no longer dark outside at 5 p.m., and you receive the first 'happy hour??' text in your group chat; that's when spring has finally sprung."
Shop Ama's Spring Style:
Vince
Vince
Vince
Vince
Vince
Vince
Vince
Vince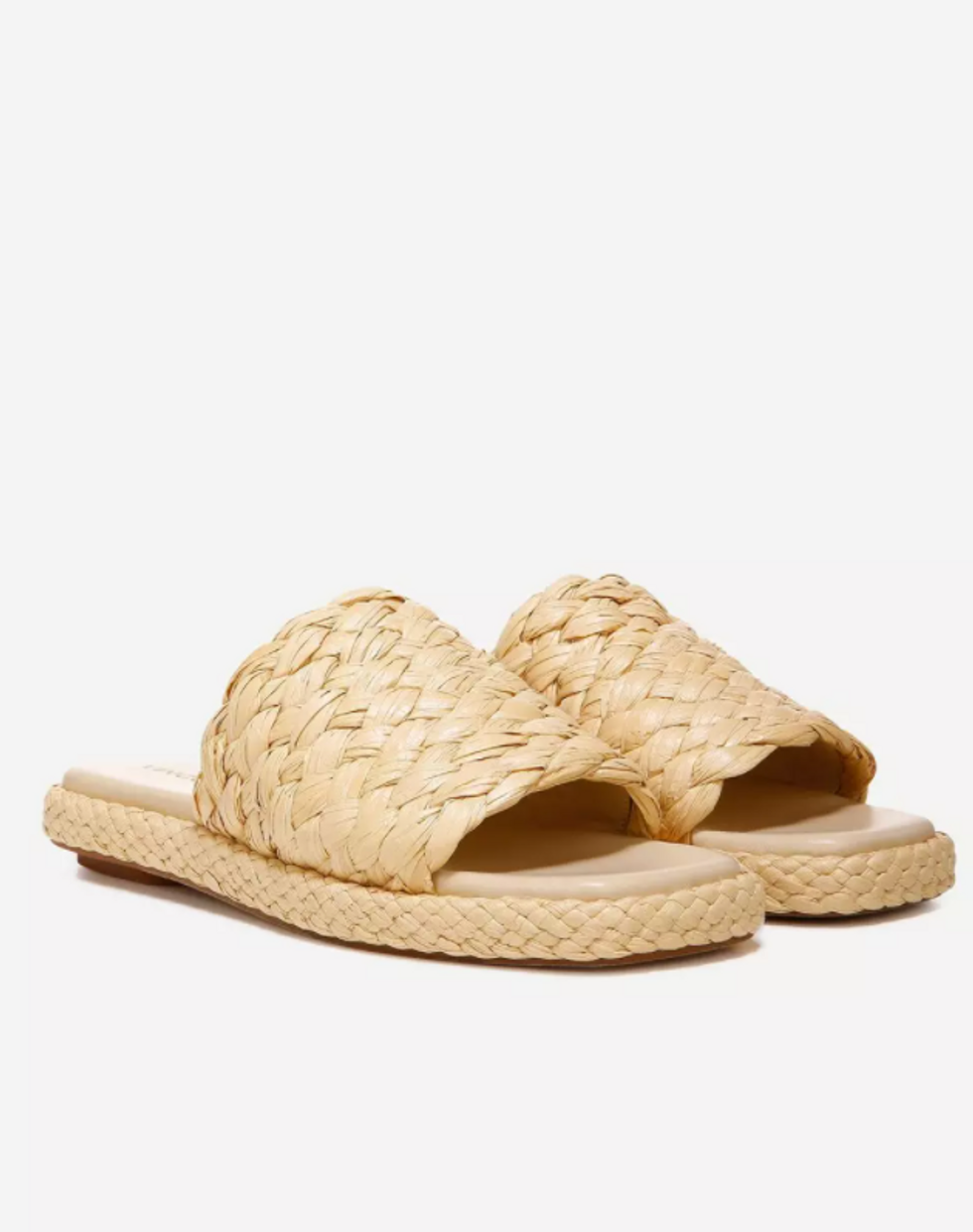 Vince