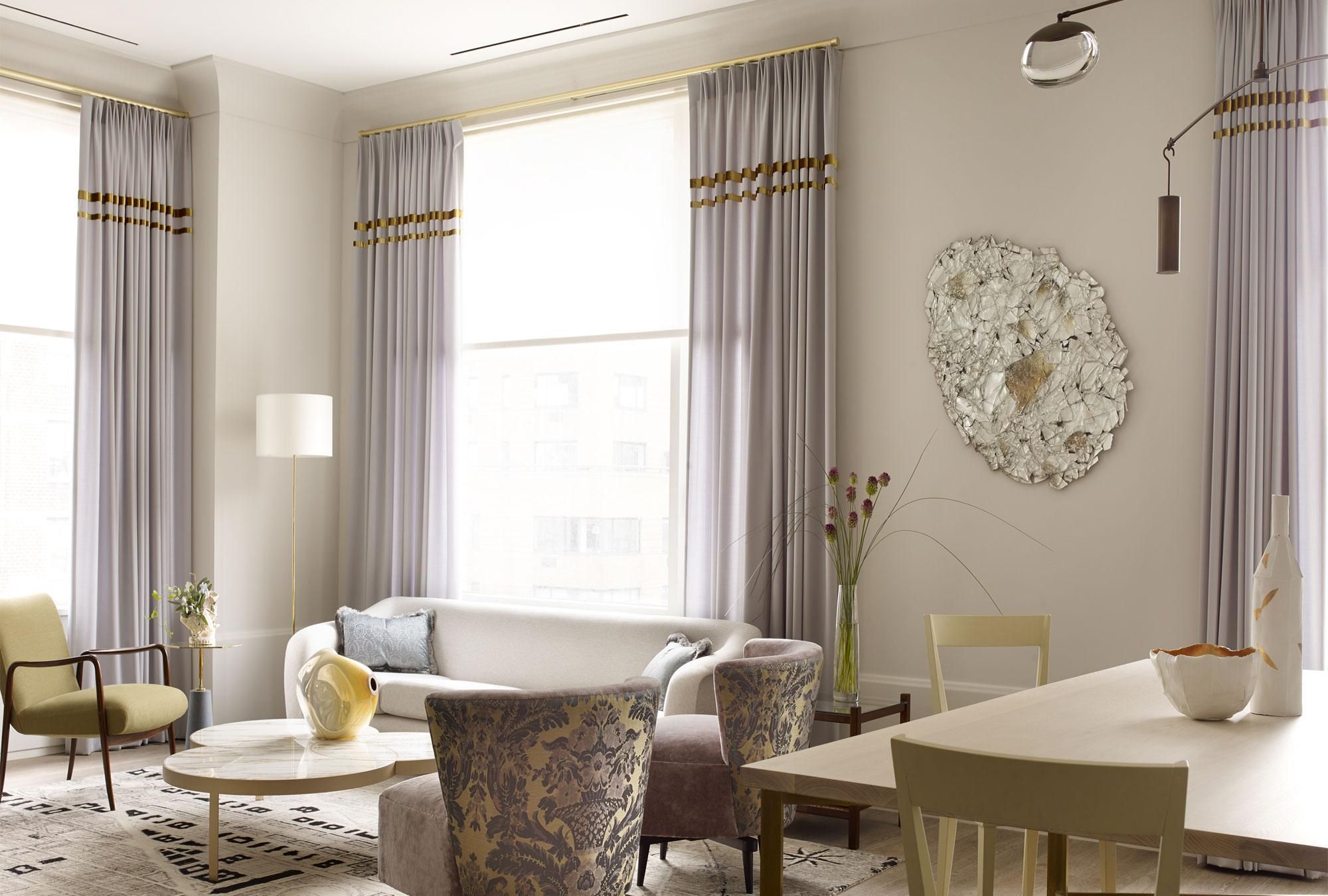 Decor
When on deadline, nothing is as viable.
On a recent Sag Harbor project, Andrew Bowen, partner and head of staging for ASH NYC, peppered the space with a mix of new and custom furniture alongside vintage items from both their own inventory and local vintage markets. Findings include a guest bedroom side chair from a small vintage dealer in Greenport, a reclaimed pine entry table from a vintage dealer in New Rochelle, and a pair of chairs to accompany a bistro table in the primary bedroom discovered on a weekend road trip to Hudson.
Since its founding, the AD100-ranked design and development firm has cultivated an extensive rolodex of vintage sources in addition to a stockpile of their own acquisitions. So while this secondhand exchange is nothing new, it "was (and is) of particular benefit during the pandemic as vintage items intrinsically enjoy virtually no lead time," says Bowen. "Thanks to this key piece of our operation, we were able to complete our Sag Harbor project—like so many others—without any significant delay."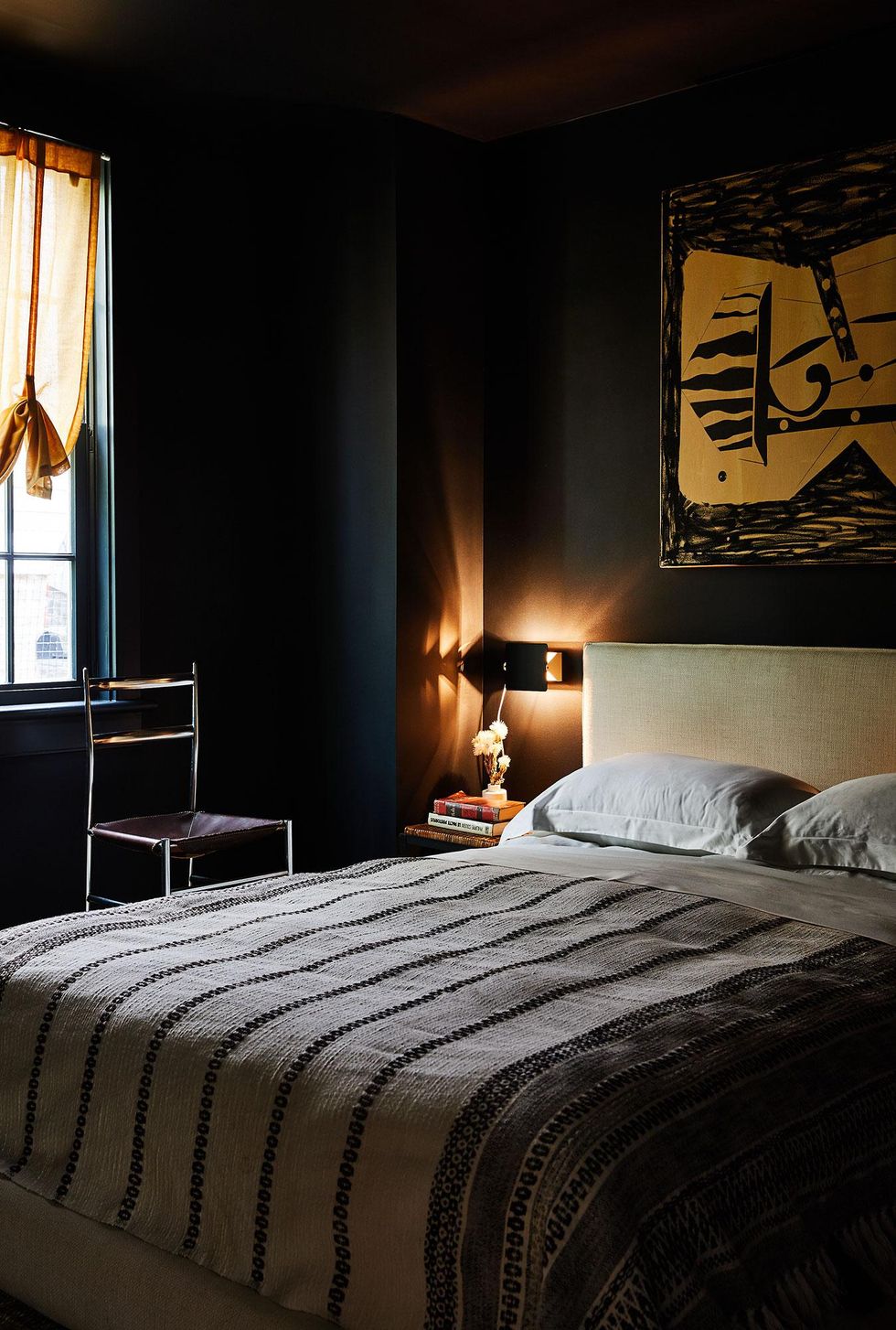 Photo: Courtesy of ASH NYC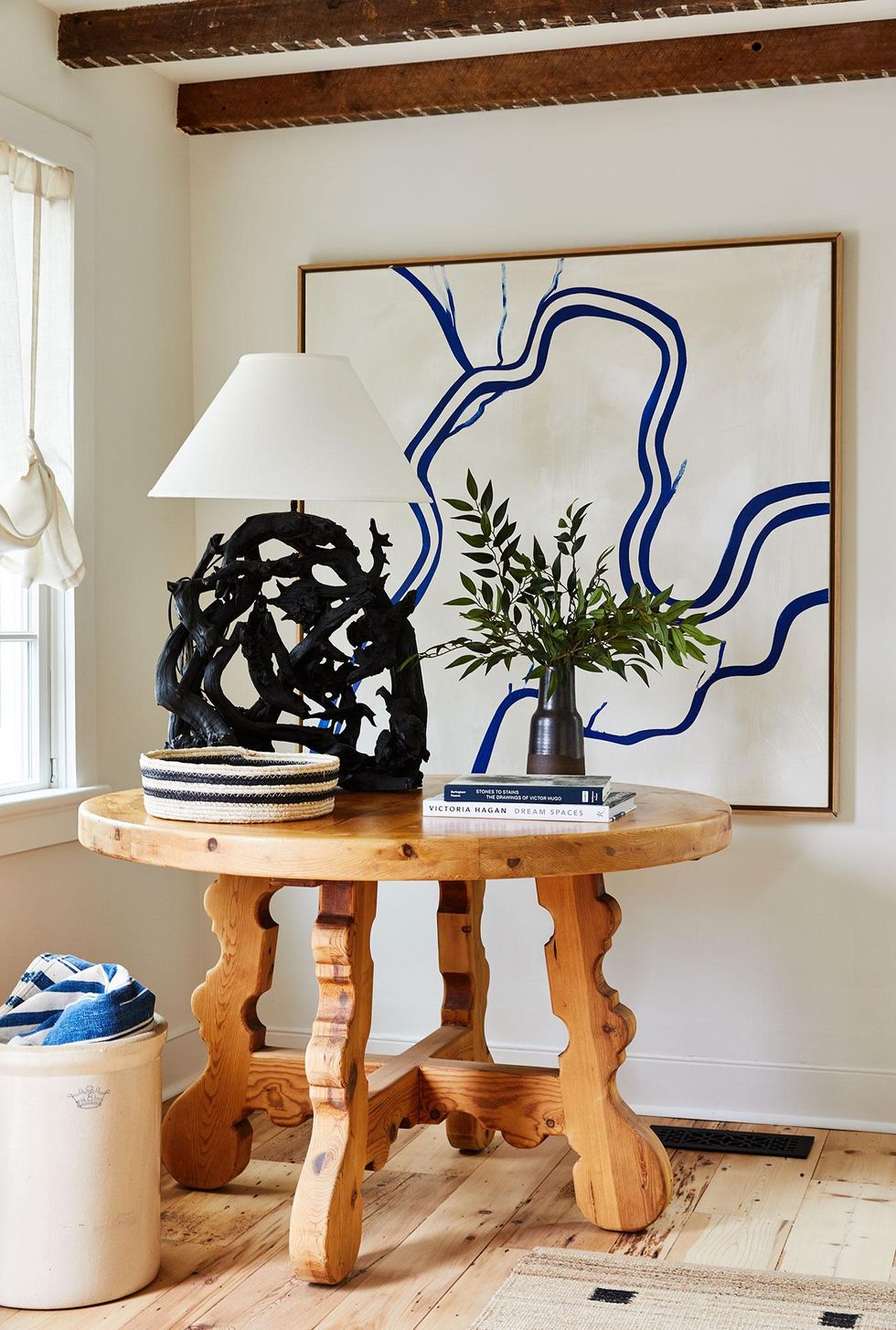 Photo: Courtesy of ASH NYC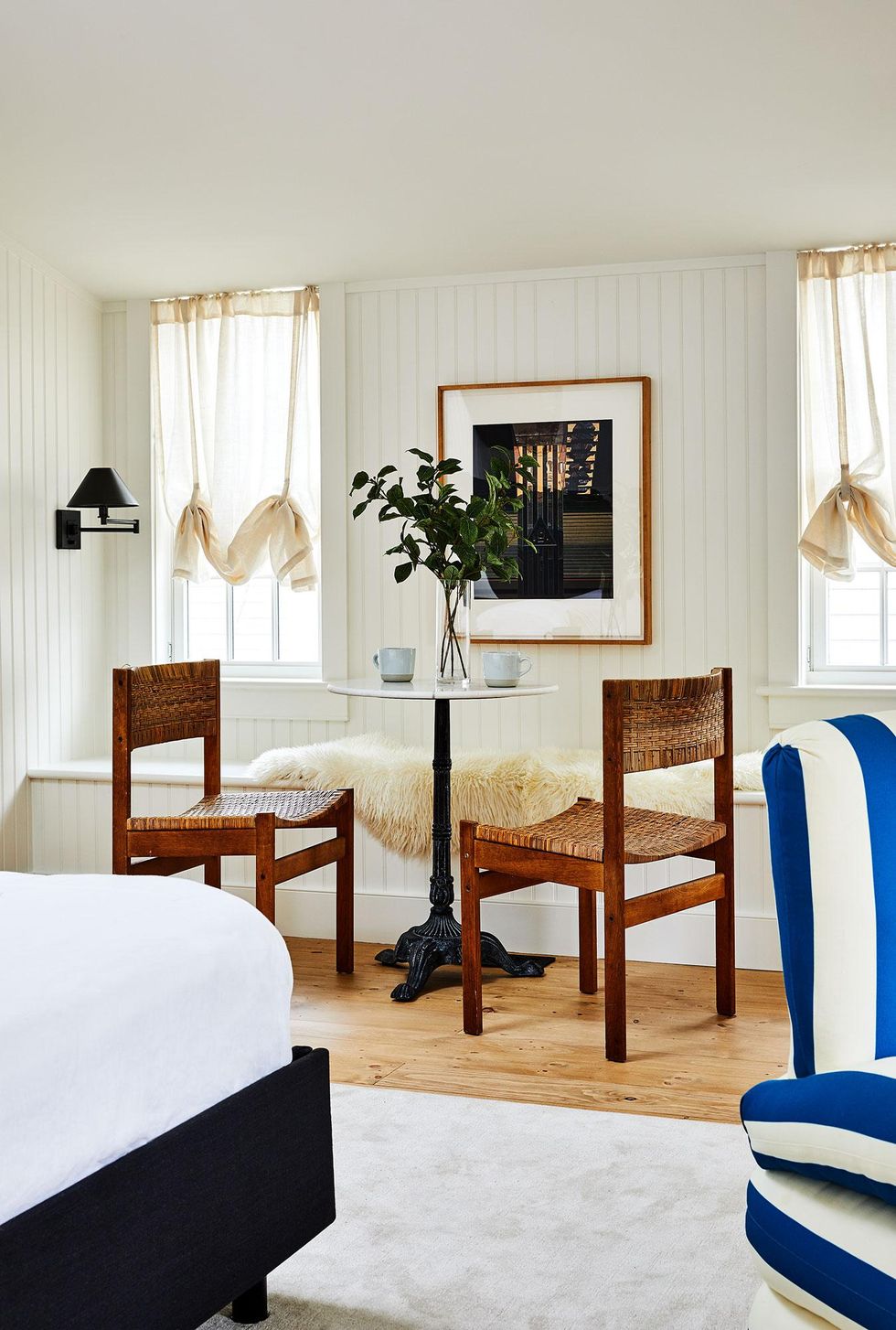 Photo: Courtesy of ASH NYC
According to 1stDibs Luxury E-Commerce Report, the number of active buyers on 1stDibs (a favorite vintage source of Bowen's) from 2019 to 2020 increased by 27 percent, depicting a sharp uptick over the period in which the pandemic began. The desire for individuality or a piece of history propelled a shift in value placed upon vintage and pre-owned goods. This year, interior designers have turned to the secondhand market not only to fill an aesthetic void but because it was logistically necessary, as well.
Robert Couturier, known for his private home commissions all over the world and interiors at the nearly completed 150 East 78th Street, recently instructed his office to only source vintage items, and scale back on custom unless absolutely necessary. Aside from his personal preference for these one-of-a-kind pieces, Couturier specifically made the shift because of delivery issues. The pandemic only exacerbated these impediments as factories and business shut down across the globe as international closed their gates.
"Manufacturers across the globe have experienced profound pandemic-related impacts to their business," explains 1stDibs chief revenue officer Sarah Liebel. "A shortage of both labor and materials has resulted in longer lead times for many in the design industry." Their offering of both vintage and contemporary goods has been particularly helpful for designers in the 1stDibs trade network this year, a notion reflected in their overall positively trending stats.
Upon completion of the clean and modern exteriors of a new condominium tower on 200 East 59th Street, the director of interior design at CetraRuddy, Ximena Rodriguez searched for ways to lure prospective buyers in via design and was plagued by the same logistical issue. "In our research, we came across a fully restored pair of 1950s-era Italian bedside tables in teak and brass that reinforced the timelessness of craft and luxury decor," explains Rodriguez. "Finding this option reassured us in two ways: we could meet our timeframe to open and create a stunning and truly transcendent living environment that subtly reaches into another era."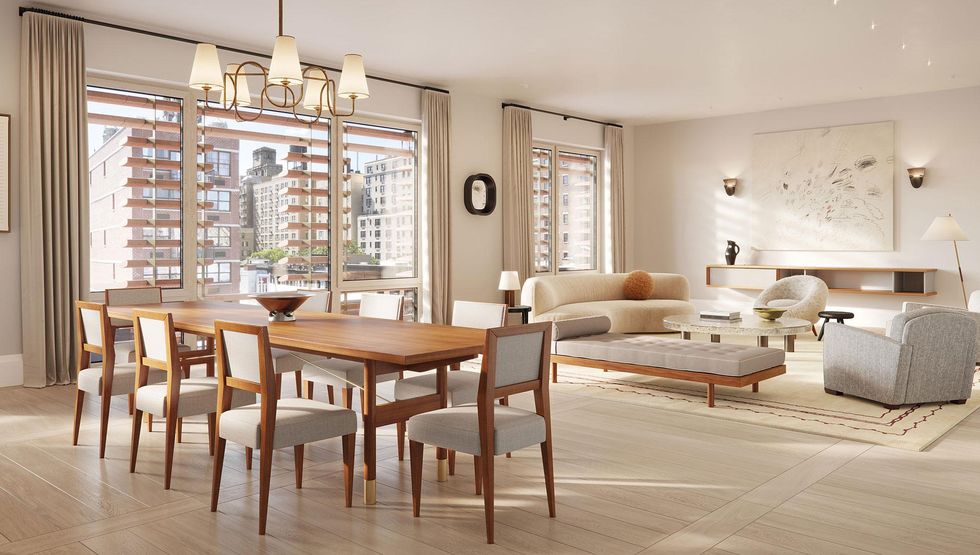 Photo: Courtesy of Depict
The perks of vintage continue. "The use of vintage is something that really resonates for us as it is not only historical and provides character to a space but it is also the most sustainable form of decorating and we love that," adds designer Alyssa Kapito. In her work on Charlotte of the Upper West Side, Kapito sourced items ranging from a Charlotte Perriand daybed to a few pieces by Jean Royere to lighting from dealers in Copenhagen and London in order to bring a patina to the space.
Aside from logistics and sustainability, sourcing pieces from different eras adds aesthetic depth, as well. "When designing an interior, it is important to me that the end result be timeless. Trends come and go, but classics live on," explains Hadas Dembo of Mise en Scène Design. To that end, what better way to facilitate a bespoke and undated interior than with the liberal use of unique vintage pieces?" In her work on 180 East 88th St, Dembo juxtaposed a 19th century chandelier from Obsolete with a Danish mid-century chair, a case piece from Hostler Burrows, and a beautiful organic coffee table by American sculptor Rogan Gregory.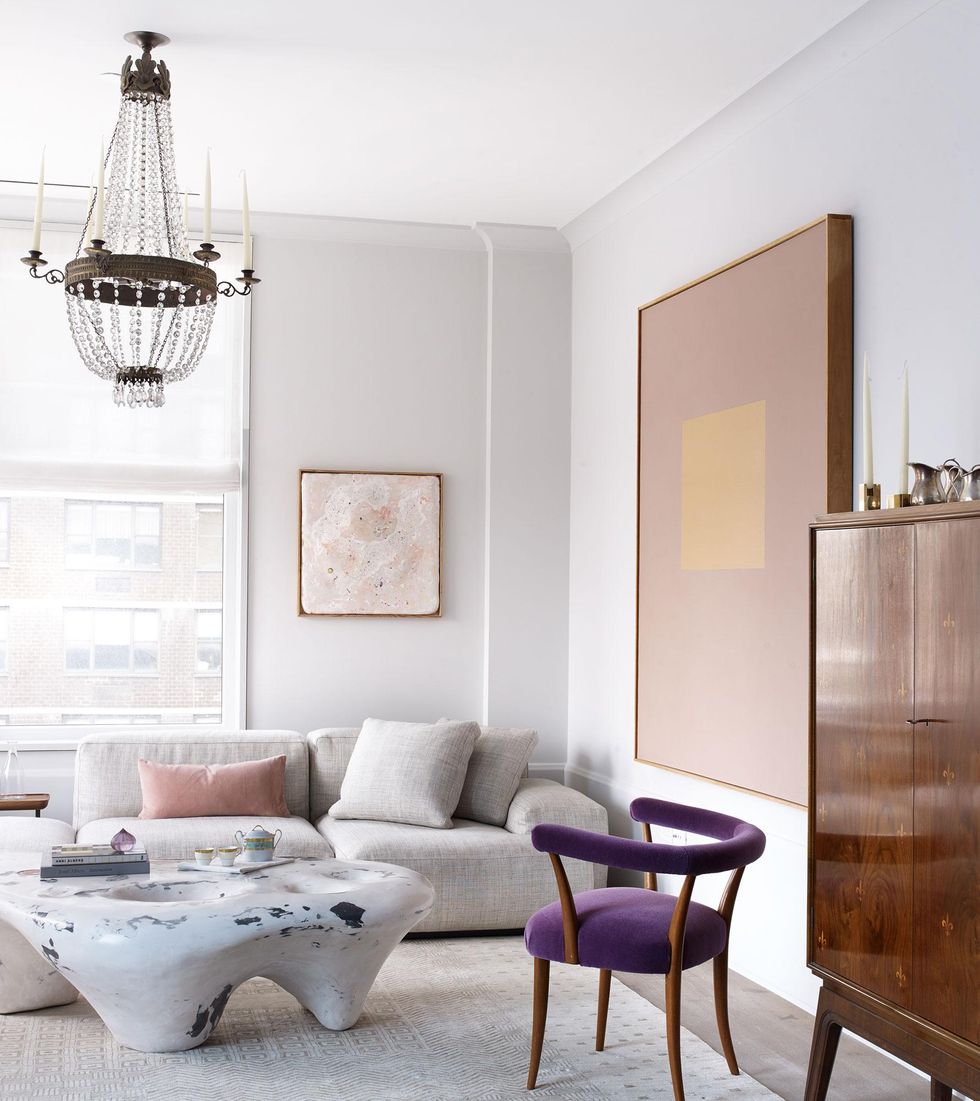 Photo: William Waldron for Mise en Scène Design
These sorts of vintage and antique infusions help lend a softness to ultra modern architecture. "Vintage pieces add character and sophistication and bring a sense of richness to a space," continues Rodriguez, alluding to the warmth they bring to luxury buildings that could otherwise easily appear abrasively modern.
If you like a piece after it's been around for a hundred years, odds are it will continue to appeal to you as the decades pass. "So many interiors feel lifeless or worse, sterile, and I believe that this occurs when someone falls back on the one-note approach, whether it's modern or mid-century, traditional or transitional," continues Dembo. Once you factor that in with the deadline-friendly lead times and the sustainability feature, it seems you'd be hard-pressed to find reasons not to buy second hand.
Shop Andrew Bowen's Current Vintage Picks: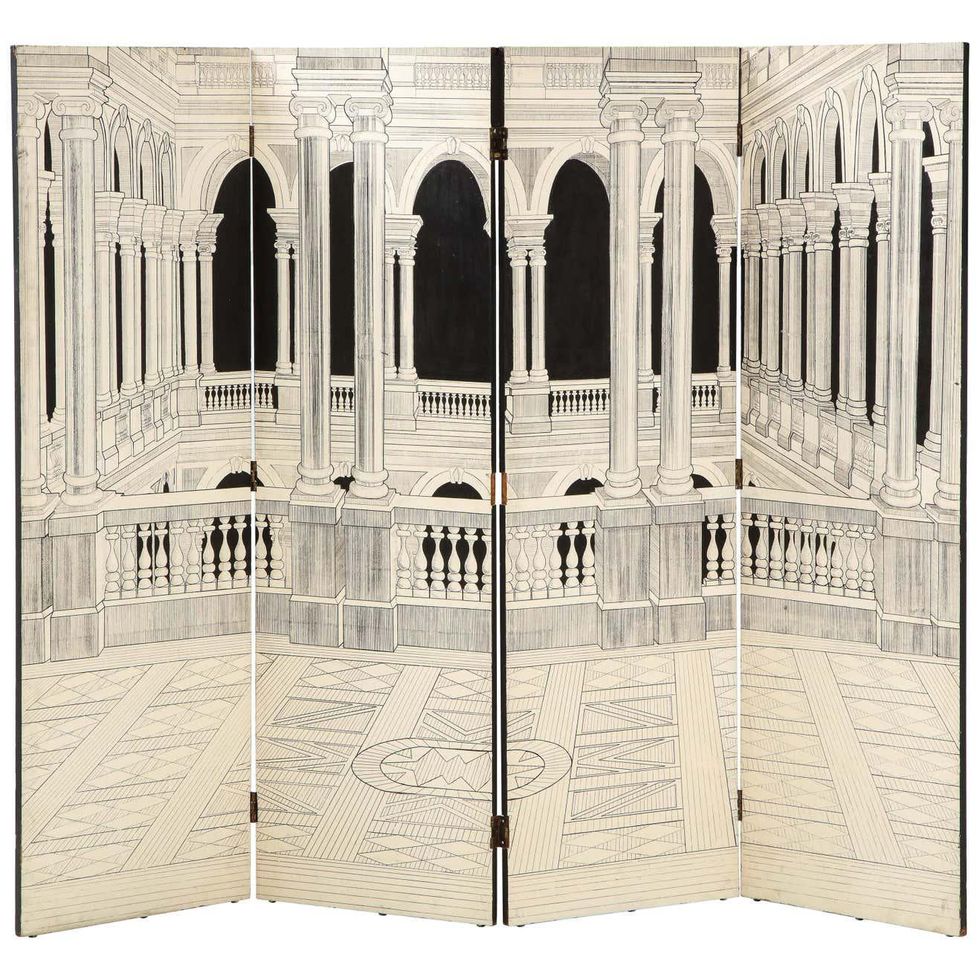 Vintage
Albert Jacob
Jacques Biny
Giandomenico Belotti for Alias
Gianfranco Frattini