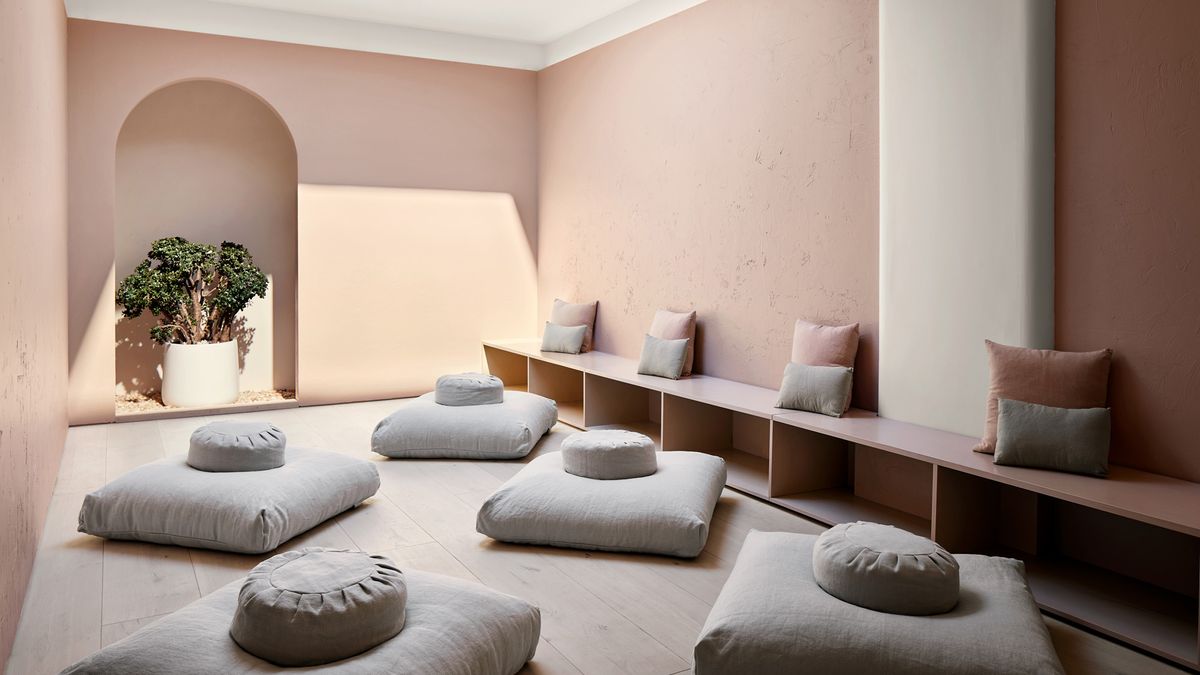 Culture
Inside NYC's New CBD Destination
The only thing standard about Standard Dose is its name.
You can't toss a pebble in New York these days without hitting a bottle of CBD. But there's a lot of misinformation out there, and it can be confusing and difficult to choose the right type of CBD for what ails you—or figure out what kind of CBD will enhance your mood, bring anxiety levels down to the ground floor, or help you fall asleep at night. That's where
Standard Dose
comes in, a CBD wellness company that just opened the doors in NoMad to their first brick-and-mortar space.
The company's founder, Anthony Saniger, designed the space, which is calming as soon as you cross the threshold, thanks to its muted colors, curvy angles, and soft millennial pink as far as the eye can see. It's also oh-so Instagrammable, if you're into that kind of thing (hello, terrazzo!), though that's not really the point in these parts. Perhaps the most stunning design element in the whole three-story space is the faux skylight in the ground floor meditation room. Faced with the classic New York City light dilemma—how to create a feeling of brightness in a room with no windows—Saniger came across the CoeLux skylight, which imitates real sunlight. "I stumbled upon this technology that was done by an Italian physicist," he tells us. "It looks just like the sun, and it alters people's mood," he says. And it's a smart way to incorporate the outside world without being so literal: "Plant walls have been so overdone," Saniger says.
To complement the chill interiors, Saniger developed a
signature scent
of "natural rose, patchouli, incense, and musk" for the space. Beyond the meditation room, Standard Dose offers a rooftop for outdoor yoga and meditation classes, workshops, and community events, as well as a soon-to-open lower level spa complete with clean beauty services and body treatments. Read on to ogle photos of the new space and hear Saniger's thoughts on how to create the ultimate space of calm and relaxation.
---
3/8
"Our meditation studio is a space where we want our visitors to feel a real release. We wanted to make sure that all of the visual elements of the studio were very clean, minimalistic, and peaceful."
Photo: Courtesy of Standard Dose