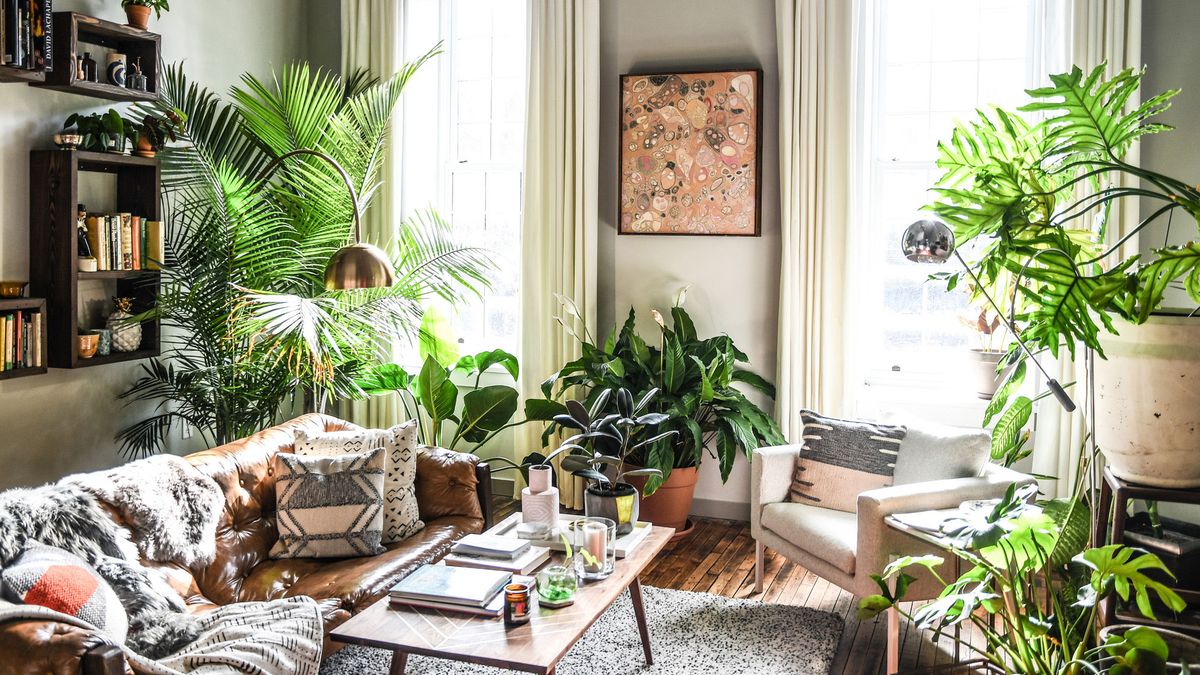 Interiors
It's the urban jungle of our design dreams.
Hilton Carter
When you're used to living in a city like New York or Toronto,
taking care of a houseplant
is usually the only way to incorporate greenery into your life—save for the occasional visit to a local park. Still, that doesn't mean being a plant mama is easy—we've unfortunately killed more than our fair share over the years (RIP, maidenhair fern). But for filmmaker and producer
Hilton Carter
, the
Baltimore apartment
he shares with his girlfriend is a gorgeous testament to years of passionate horticultural practice. "At last count, we had over 170," he laughs, calling from his urban-jungle-slash-home. "I would say [I spend] three to four hours a week tending the plants, that's it. But honestly, when you think about it, that's not a ton of time. That love really gets me. That's what makes it exciting."
The best news of all, if you're a fan of
his Instagram
—where he showcases the many stunning views of his home—he also owns an event space called, conveniently,
Jungle By the Falls
, which is available to rent for photo or film shoots, meaning you can experience the green oasis for yourself. Check out his many tips for burgeoning gardeners, his favorite social media accounts to follow for design inspiration, and why you shouldn't necessarily be filling your home with as many plants as possible.
---