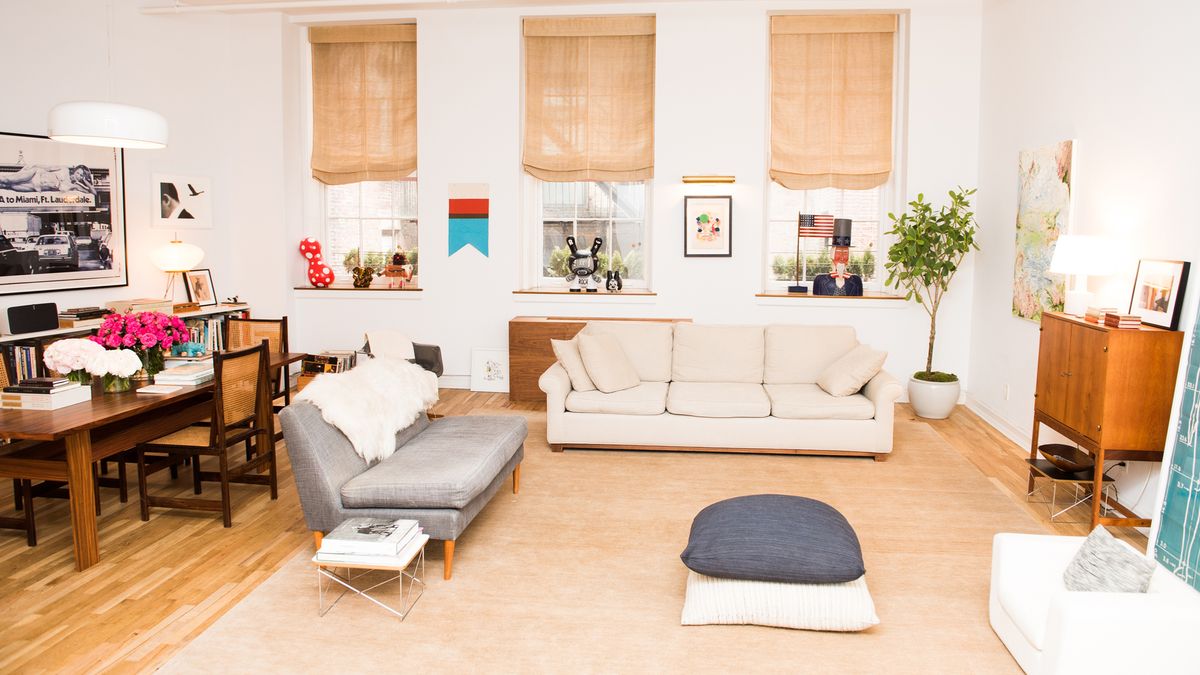 Interiors
The Designer Behind the Glossier Showroom Has an Enviable NoHo Oasis
Christine Gachot on the latest interior design trends and her family's tranquil home.
Creating a home in New York is akin to building your own personal sanctuary. Given the chaos of life in the city, it makes sense that our favorite spaces combine
tranquility and comfort
 with plenty of aspirational sophistication thrown in. It also doesn't hurt that our newest design obsession comes from a professional: Christine Gachot of
Gachot
. She's a hotel development consultant and interior design veteran with plenty of notable projects under her belt (the new Glossier showroom, for one), but we're especially partial to her Manhattan apartment and its many unique personal touches—think an impressive collection of UglyDolls.
The space itself is calm and inviting, with plenty of natural wood, black-and-white photographs, and cozy textiles throughout. Although it's home to four people (her husband John, a fellow designer, and their two sons) it always feels like there is plenty of space to stretch out, relax, and generally unwind from your day. According to Gachot, they spend the bulk of their time listening to their sons playing music—and if the numerous guitars, harmonicas, and various other instruments didn't give it away, they essentially have a ready-made house band. Check out what else Gachot had to say about making an NYC apartment work for a family of four, merging her design aesthetic with her husband's, and her thoughts on the most *perfect* chair ever made.
---