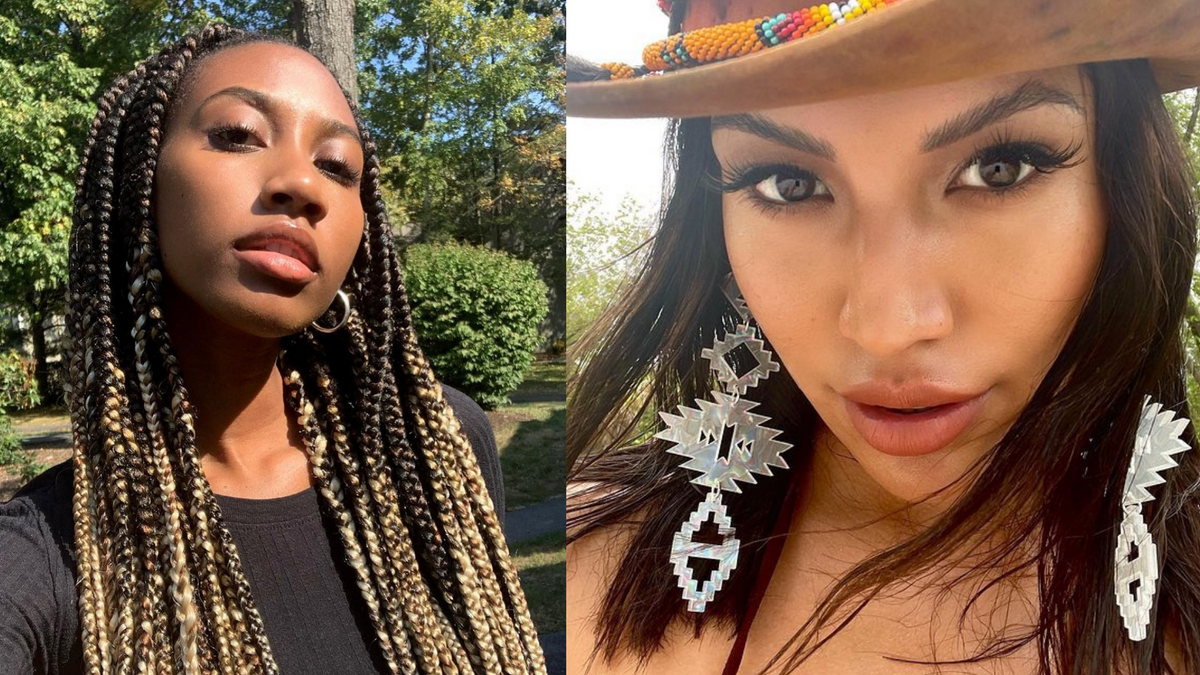 Beauty
The Time for Indigenous Beauty Is Now
These two Indigenous influencers are bridging the gap in representation.
"It's sad that there was no representation for me. No one that I could look at and think, 'Hey, she looks like me,' or 'She comes from the reserve.'" Even over Google Meet, actress, model, and Mrs. Universe winner Ashley Callingbull's pain is palpable. Having graced Nike ads and magazine covers, she's one of the faces pushing Indigenous representation to the forefront but she's also experienced the pitfalls of invisibility. "There was no relatability whatsoever," she says of being immersed in mainstream culture growing up. "That's what made it more difficult to even try to create a dream for myself. That's what the industry was lacking. It really did suck at the time."
On-camera and behind-the-scenes, the beauty industry is finally making room for Indigenous influencers and entrepreneurs, but there's a long way to go.
There have been major strides towards more inclusive beauty and style representation this year. For instance, right before her memorable Met Gala appearance last month, Vogue dubbed Quannah Chasingheart one of "modeling's freshest new faces" and over the summer, Sephora Canada launched its first Indigenous History Month campaign and began carrying Indigenous-owned beauty brand Cheekbone Beauty. Though the recognition is well-deserved, it doesn't scratch the surface of what's actually due.