Imaan Hammam Won't Leave the House Without This Moisturizer
The supermodel shares her beauty must-haves.
I Swear by This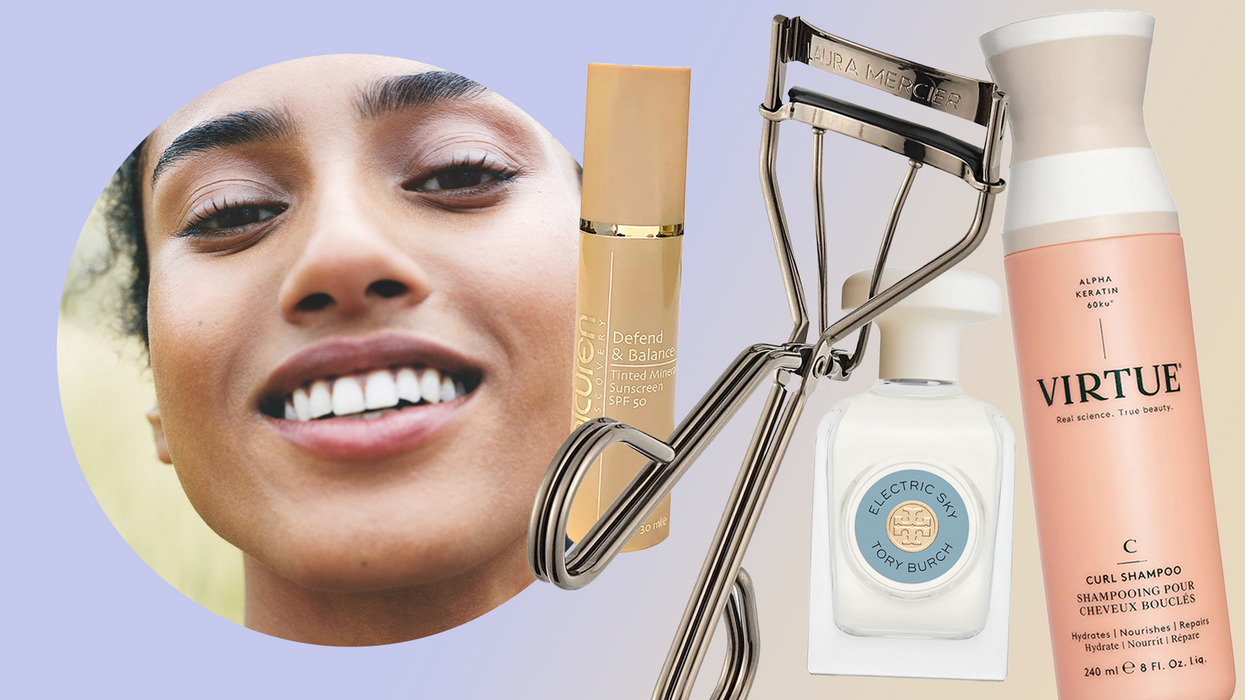 Welcome to I Swear By This, an interview series where we chat with our favorite fashion and beauty insiders about the beauty products they use down to the last drop. This week, we asked Imaan Hammam—supermodel, She's the First ambassador, and muse for Tory Burch's new Essence of Dreams fragrance collection—to share all of the beauty products she's loving at the moment.
Imaan Hammam has always lived in a fragrance-filled household. Growing up in Amsterdam, mornings began with her mother lighting incense. During visits to her grandmother's home in Morocco, incense filled the air before Friday prayers—so much so that "the whole house would be in smoke," the supermodel tells Coveteur. As Hammam grew into an omnipresent industry fixture on runways, covers, and campaigns, lighting incense and palo santo in her Brooklyn apartment every day helped her feel at home outside of Amsterdam. "Living here by myself in New York, putting those scents in my home bring me back to my family," she says. "It's amazing how scents can bring back memories or make you think of moments in your life."
Filling her home with familiar aromas takes her back to her childhood, but considering how her career moves at breakneck speed—this year alone she's covered Harper's Bazaar, Mexican Vogue, the Wall Street Journal, and is now an ambassador for Tory Burch's new five-piece fragrance collection—there isn't much time to reflect. However, since the pandemic, she's made it a priority to pace herself. "Because my lifestyle is very fast-paced, I'm always moving on to the next thing. But the best thing I've learned during COVID is to be in the moment," she says. "If I think of the younger Imaan being 11 years old and looking at magazines and looking at the Victoria's Secret Fashion Show on TV (because that was something I loved watching), 11-year-old Imaan was never thinking of becoming that. I've always had these big dreams of becoming a model or doing fashion, but I never had the confidence and I never thought that it would be me."
Among the myriad of perks that come with being at the top of fashion's heap, unlimited access to the best beauty products is among the most enviable. Because of this, when a product earns a supermodel's seal of approval, you know that it's really good. On a rainy Monday morning, Hammam phoned in from her New York apartment to fill us in on the products that she reaches for every single day. Keep reading for Hammam's beauty must-haves.