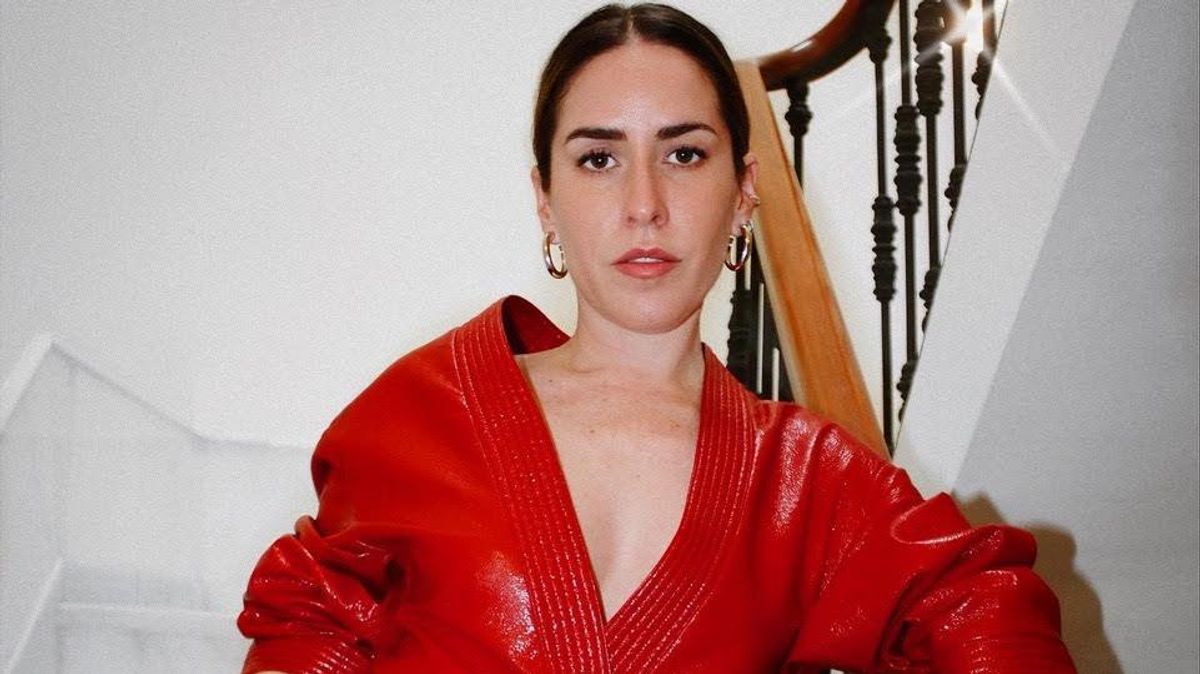 Career
Plus, what she thinks it takes to be successful today.
Idalia Salsamendi is a master working behind the scenes of the digital marketing scene. She's one of the top business strategists in the industry with years of experience turning brands and influencers into major global players.
Under her namesake brand, Idalia Inc., Salsamendi has worked on campaigns for clients such as Chopard, Valentino, Stuart Weitzman, L'Oréal, and more, capturing the brand's audience and heritage to resonate amongst consumers today. Having to keep her finger on the pulse, knowing what's next in the industry, and creating a space for transparency and authenticity, Salsamendi shares with Coveteur what it takes to be a successful brand in the market today, her tell-all courses, and the future of digital marketing.
Could you share more on your background and how your career developed to where it is today?
"I grew up in the entertainment industry—by the age of eight I was already in various TV shows and commercials. It wasn't until after I graduated college that I started to dip my toes into the fashion industry and started working more behind the scenes. When I started managing models 11+ years ago, I instinctively knew that 'bloggers' were going to be the next big piece in this marketing/advertising puzzle, so I started managing them. Imagine, this was right at the precipice of the industry. I was part of the management team for Chiara Ferragni, Rumi Neely, Julie Sarinana, Shea Marie... the real 'OGs' in this industry. From there, I left corporate America to start my own company, Idalia Inc., and break more of the glass ceilings I was encountering."
How would you define Idalia Inc.? What does it showcase?
"When people think of Idalia Inc., I want them to feel like they're home. It's a company that you can come to and know you will be seen, heard, and valued. Idalia Inc. is broken down into four segments: brand strategy, influencer strategy, editorial writing, and public speaking arrangements. Then on top of that, I have online courses that both brands and influencers can take. This was a real game changer in the industry as information tends to be kept hush-hush and hoarded, where I believe it should be accessible for anyone wanting to excel in what they do. Just recently, I launched a subscription service for my courses where you can get all my courses, templates, and guides for just $19.99/month. That has proven to be another home run."
What motivated you to launch your namesake business?
"Well, after almost a decade of working in corporate America, I knew there had to be more to this industry than just booking jobs. I had to find the soul of what this industry is all about, and that's what I set out to do. When I strategize with either brands or influencers, I'm continually digging for the bigger picture. I'm not out to create a digital campaign that is void of any human communication. I'm not out to hoard information so only a few are given the opportunity to truly succeed. Idalia Inc. is about creating a space for all to thrive."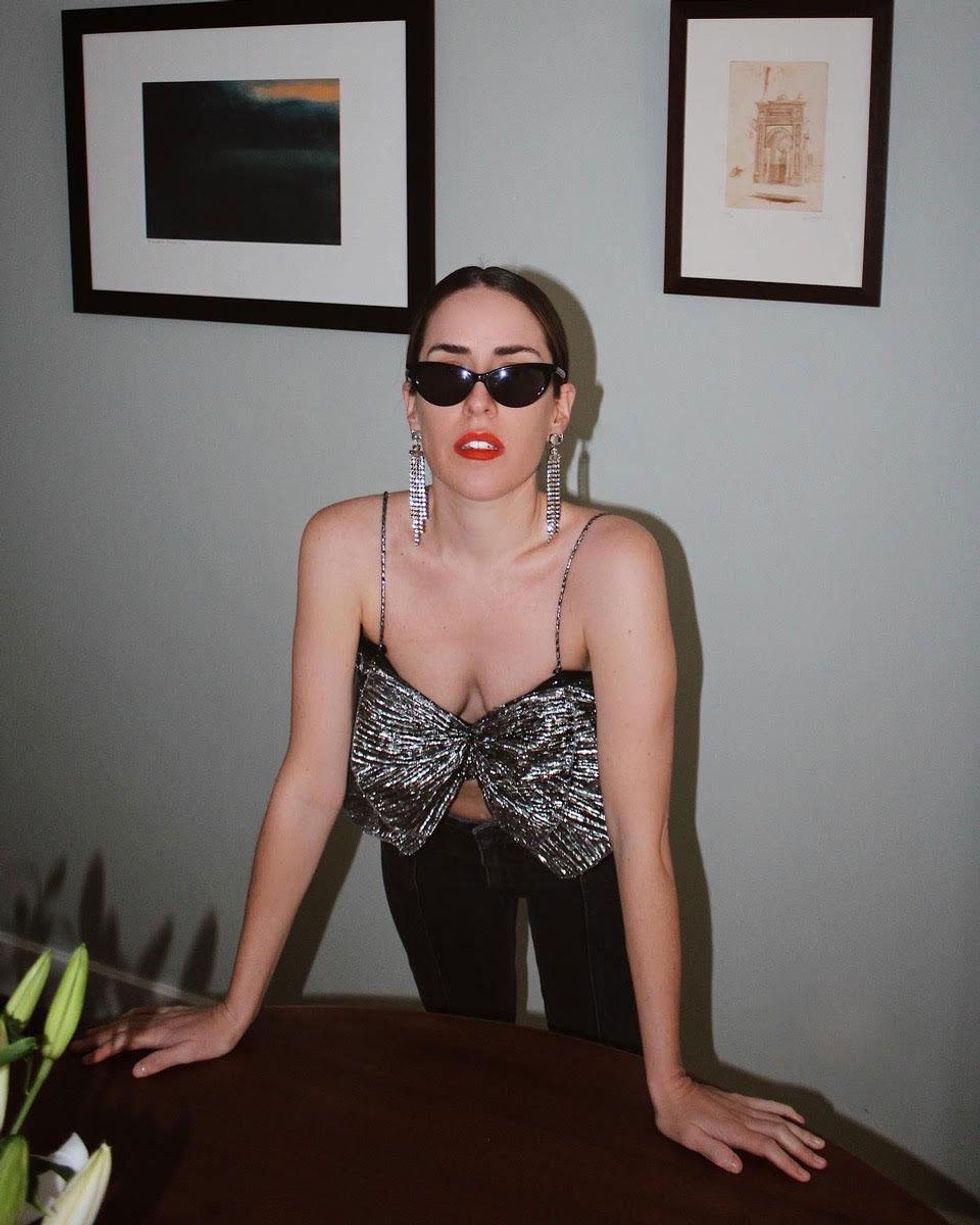 Along the way, have any mentors or individuals guided you to where you are now?
"First and foremost, my mother and my aunt. I've been so blessed to have such independent and inspiring women by my side that have instilled such values in me. On a professional level, Alexis Borges, president of Next in Los Angeles, has played an incredible role in mentoring me and always ensuring I keep my feet on the ground. In an industry where one could easily get their values and morals in disarray, he instilled in me so early on that success means nothing if I can't go to sleep every night with a clear conscience. That advice has been absolutely indispensable and a bedrock for how I conduct business. I have zero tolerance for business without ethics."
You mention values and morals—how can a brand evolve and grow over time?
"In my opinion, a 'brand' right now needs to be more than a marketplace to sell a product. We're evolving as a culture, and people want to feel part of a brand's ethos. So when we think of brands that are doing it 'right' today, consciously or even subconsciously, we are looking for quality as we always have, but we're also looking for the brand's story, their environmental accountability, and their social/cultural accountability. This is something that was considered quite avant-garde even 10 years ago."
Brands are launching every day—how do they stand out from the crowd?
"Every brand must start with the why—why are you launching? Why do you think you are different from your competitors? Why do you think you can make the space better?
"Then the brand has to ask how—how can I make things better? How am I being socially/environmentally/culturally accountable? How am I adding value to my consumers' lives? If a brand can clearly lock down their why and their how, they will undoubtedly stand out in the crowd. Their authenticity and clear messaging will be their star due north."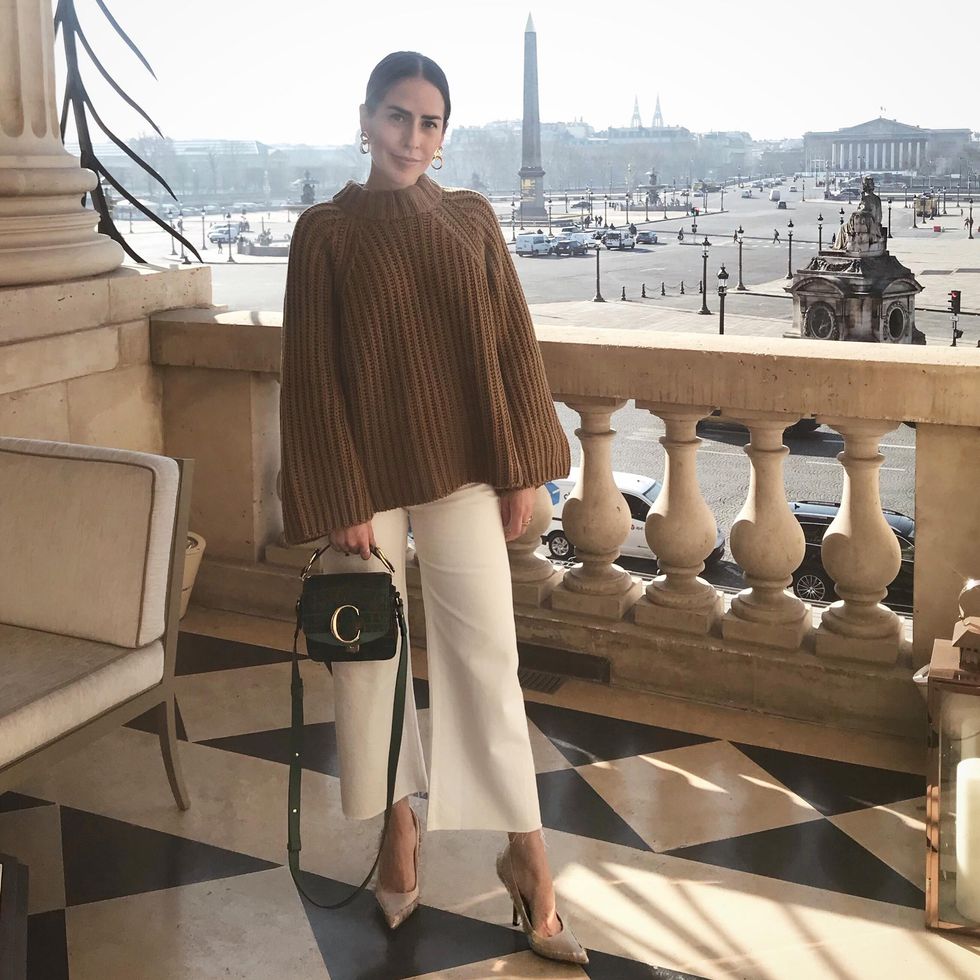 What does it take for a brand to be a success in today's market? What do they need to tap into when strategizing?
"The most obvious answer would be getting on social media. Yet despite it being the most obvious answer, it's the answer that I see most brands miss the mark on. I compare social media to electricity...more specifically, the electric light bulb. When light bulbs first came out, most of the world's population was skeptical. They were complacent with gas lamps and/or some sort of fire to provide light. But if history has taught us anything, complacency gets us nowhere. Social media is the modern-day light bulb. Brands cannot rely on the traditional gas lamps or fires as they did back in the day (i.e., traditional marketing and advertising efforts). They have to be progressive if they want to survive in the world's new landscape."
Digital marketing—where do you see the space going and evolving?
"Digital marketing will always be evolving, and the second we get comfortable with the way things are, something new will always find a way to pop up. The future is really going to rely on how quickly product information can get in the hands of a potential consumer. From there, we need to see how to lessen the time gap between when a potential consumer finds that respective product and actually purchasing it. The consumer experience has to be one of comfort, ease, and accessibility. Technology and social media will continue to play a pivotal role in this process."
Some of your tips for mastering digital marketing?
"Find three things that define your brand (I call them your 'buckets'), and ensure you're being consistent in showing that in your digital marketing efforts. So if you're a clothing brand and your three buckets are quality, sustainability, and activism, those are the key messaging points that have to be clearly related when doing your campaigns. A lot of hurdles brands encounter is that they haven't defined their buckets and are trying to be a jack-of-all-trades. When mastering digital marketing, you need to know what your brand is and what it stands for. From there, it's imperative that messaging is put forth as clearly as possible."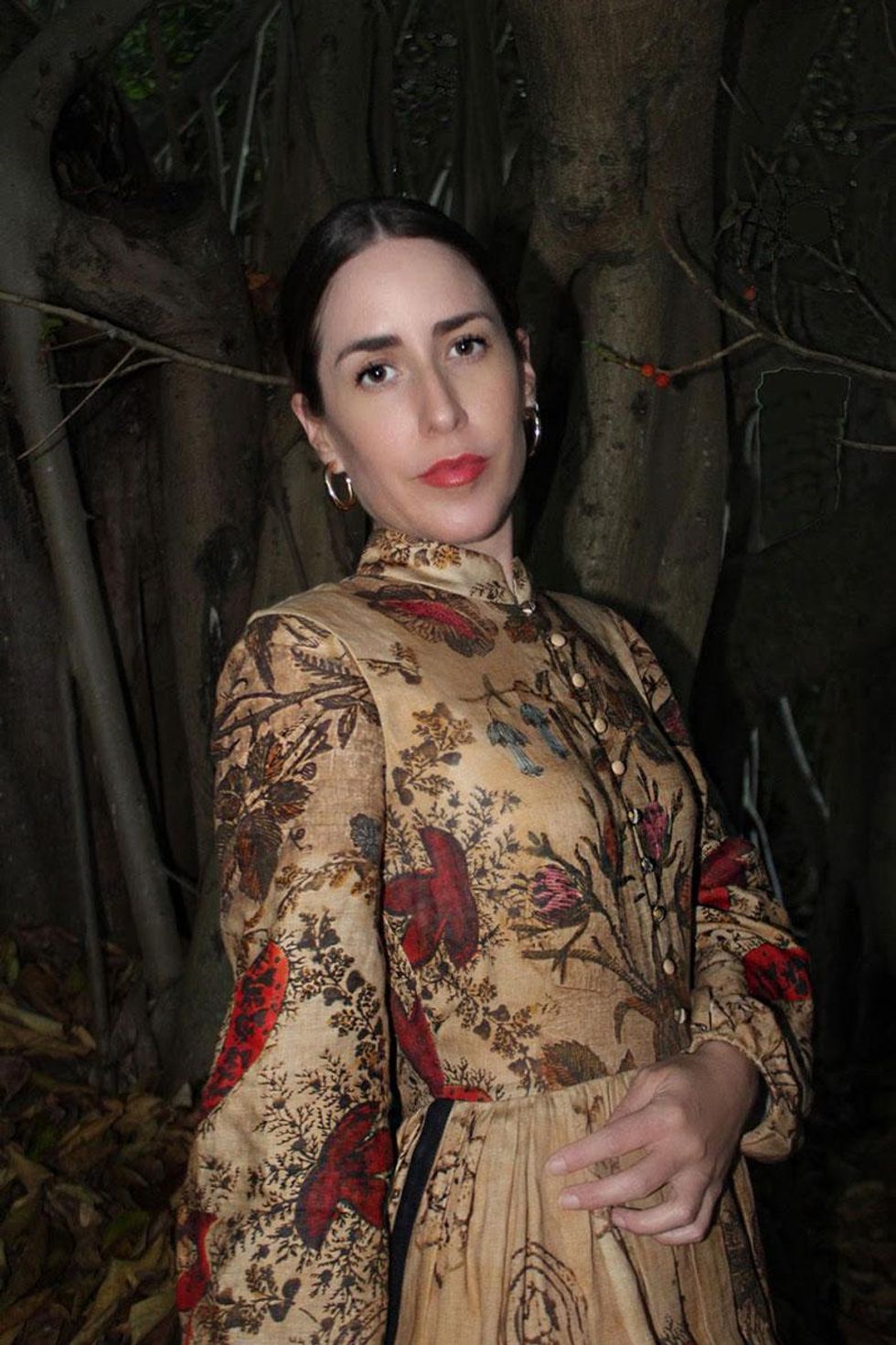 How pivotal are influencers and entrepreneurs to brands, marketing, and consumers? Is their influence still powerful?
"Influencers are pivotal for brands and digital marketing in general. Here's the clincher though—brands should not be hiring influencers without doing their research and without properly knowing if the influencer actually likes the product. Nothing irks me more in this industry than when brands hire influencers solely because of their 'cool factor.' Sure, it could be a factor, but not the primary one. Brands have to build genuine relationships with influencers so that the campaigns can be as organic and natural as possible."
What are the most challenging aspects of your job?
"The biggest challenge in my job is one that is the most continual—keeping my finger on the pulse on what the 'next big thing' in digital marketing will be. It's my job to not only stay ahead of the game, but to process information and then to make that information digestible for others so they can succeed—whether it be with brands, influencers, or entrepreneurs. I really wouldn't want it any other way, though, as it always keeps me on my toes and eager to learn and be more."
Your most fun and interesting job to date?
"I'm extremely lucky in saying that I genuinely do consider my job fun overall. I'm passionate about what I do, and it shows in the quality of service people receive from me. Traveling for work, however, does tend to be the pinnacle of that 'fun-ness.' I love exploring different cultures and learning from those from a different background than myself, and I really never know where my next adventure will take me. One night I could be sitting next to Bianca Jagger at dinner, and the next walking the red carpet at the Cannes Film Festival. The element of surprise really motivates me to keep going, exploring, and soaring."
Finally, your goals and plans for the future?
"My goals are to continue to inspire, inform, and empower people. I would love to write a motivational book on female entrepreneurship, continue speaking at really powerful conferences, and/or even develop a TV show about the industry. The sky's the limit, really."