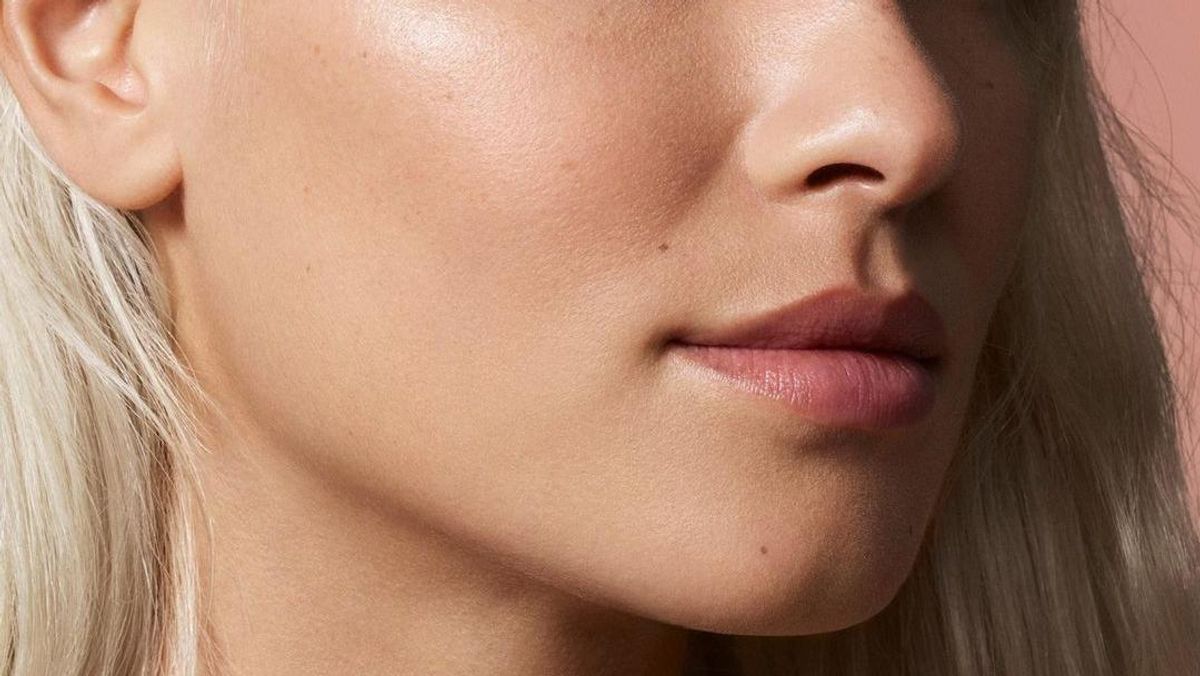 Skin
The Secret to Scoring a Firm Jawline
The treatments and products that'll help achieve a sculpted look.
If you've taken a scroll through your social media feed recently, you've probably noticed something: the chin is having a moment. Well, actually the entire jawline, if we want to get specific. A defined jawline was named one of the biggest trends of the year in cosmetic dermatology. "The contoured jawline has been a big ticket item for a lot of people," says Dr. Julius Few, a board-certified plastic surgeon and founder of The Few Institute.
According to Dr. Kevin Sadati, a board-certified plastic surgeon, confirms that while an interest in neck and chin rejuvenation is nothing new for older patients, the surging interest among people in their 20s is. "The reason for the popularity of a defined neck and jawline right now is partly due to social media and filter culture," says celebrity aesthetician Joshua Ross of SkinLab. "We are seeing ourselves more through the lens of social media and filters, and it can make us feel like there is a need to improve the jawline [after looking at] heavily edited and filtered photos."
However, you don't necessarily need injectables to attain the sought-after silhouette. Other than genetic factors, scoring the "snatched" aesthetic comes down to being able to tighten the skin. "A loss of definition along the jawline occurs from aging and sagging skin," explains Dr. Anthony Nakhla, a board-certified dermatologist and the founder of Eighth Day Skin. "As the skin loses its elasticity and firmness, gravity takes its toll and the once-defined areas of the jawline are covered with loose skin."
Below, experts break down both the non-invasive and invasive options one should consider if their goal is a firmer, tighter jawline. P.S. It's important to note that you should work with an experienced provider in determining what the best regimen for your long-term goals will be.
Supporting skin elasticity begins with your skin-care regimen. Ingredients like epidermal growth factor (EGF) can be combined with retinol to help stimulate the production of collagen and elastin.
Additionally, Dr. Nakhla recommends using products with peptides and amino acids on their ingredients list as they work to improve elasticity within the skin. He suggests applying these products on your face, neck, and décolleté.
Ross recommends monthly microcurrent facials to his patients. "Microcurrent treatments stimulate muscle contraction, causing the muscle around the jaw and neckline to provide support and structure for the outlying tissue," he says. Professional microcurrent treatments provide significant lift and contouring, even reducing crow's feet, but the results are temporary, lasting a few weeks.
Radiofrequency Treatments
According to Dr. Nakhla, radiofrequency (RF) devices "deliver heat to the underlying tissue in an attempt to stimulate collagen."
Dr. Sadati notes that the type of RF device used depends on the patient's needs, age, and treatment area—but RF microneedling is typically considered a go-to for the jawline. "RF microneedling works by the needle penetrating the skin and delivering heat energy via controlled injury deep into the tissue," he explains. "This [incites] an inflammatory response and induces the healing signals [that] remodel the tissue, including collagen production."
For less invasive treatments where only topical numbing is needed, patients typically require four to five sessions spaced a month apart for the best results.
Ultrasound treatments, like Ulthera and Sofwave, also deliver heat energy deep into the dermis. However, Ulthera is known to be painful. Plus, there's a risk of unintentional fat loss and deep scarring, says Dr. Sadati. Sofwave is a less painful ultrasound treatment option—the waves only go aout 1.5 mm into the skin," says Dr. Blair Murphy-Rose, a board-certified dermatologist based in New York City. This almost immediately boosts your collagen levels while reducing the risk of losing fatty tissue.
"Thread lifting is my precision instrument for prejuvenation," Dr. Few says of the technique, noting that his favorite threads to work with are called Instalift Sutures. "It can create a very significant effect and it's very predictable, with [results lasting up to] two-and-a-half to three-and-a-half years."
If you've ever watched a thread lift video, it looks pretty intimidating. Dr. Nakhla explains that the threads "are inserted through a 'port' made behind the ears," and that they contain little barbs that hook into the skin's underlying fascia and fat. This allows the practitioner to create a cinched, tightened, lifted effect while also stimulating collagen. "This pulls all of the skin and muscle around the mandible bone and really accentuates the jawline," he says, noting that it is his favorite jawline contouring technique.
"Fillers can be used to [enhance] areas along the jawline to create a more lifted appearance, and neurotoxins like Botox and Dysport can be injected into neck bands to smooth them out," Dr. Nahkla explains. Board-certified dermatologist Tracy Evans of Pacific Skin and Cosmetic Dermatology adds that she likes to use a combination of Radiesse, Juvaderm Voluma, and Restylane Defyne to define the periosteum of the chin and angle of the jaw.
To jumpstart your skin-tightening regimen at home, or for maintenance in between in-office appointments, here are some of the top picks to shop for promoting skin elasticity.
This affordable, cruelty-free pick incorporates two different forms of peptides to help to support collagen production in the skin.
The INKEY List
With this versatile device, you can massage your skin with four powerful skin-care techniques: microcurrent, red LED, therapeutic warmth, and facial massage.
SolaWave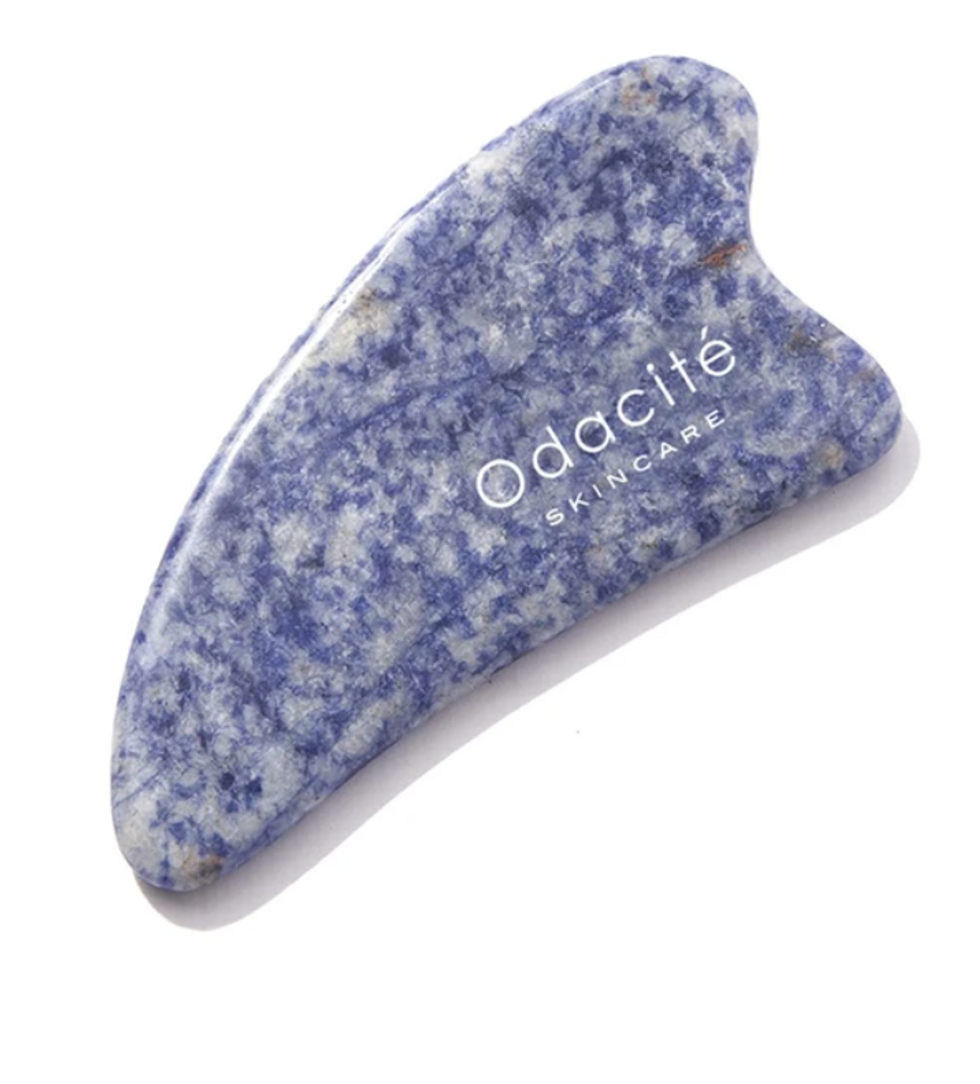 "A gua sha massage helps to improve the tone of the skin and muscle when done at least three times a week," says Ross, who points out that at-home techniques can help to "snatch" the jawline, too.
Odacité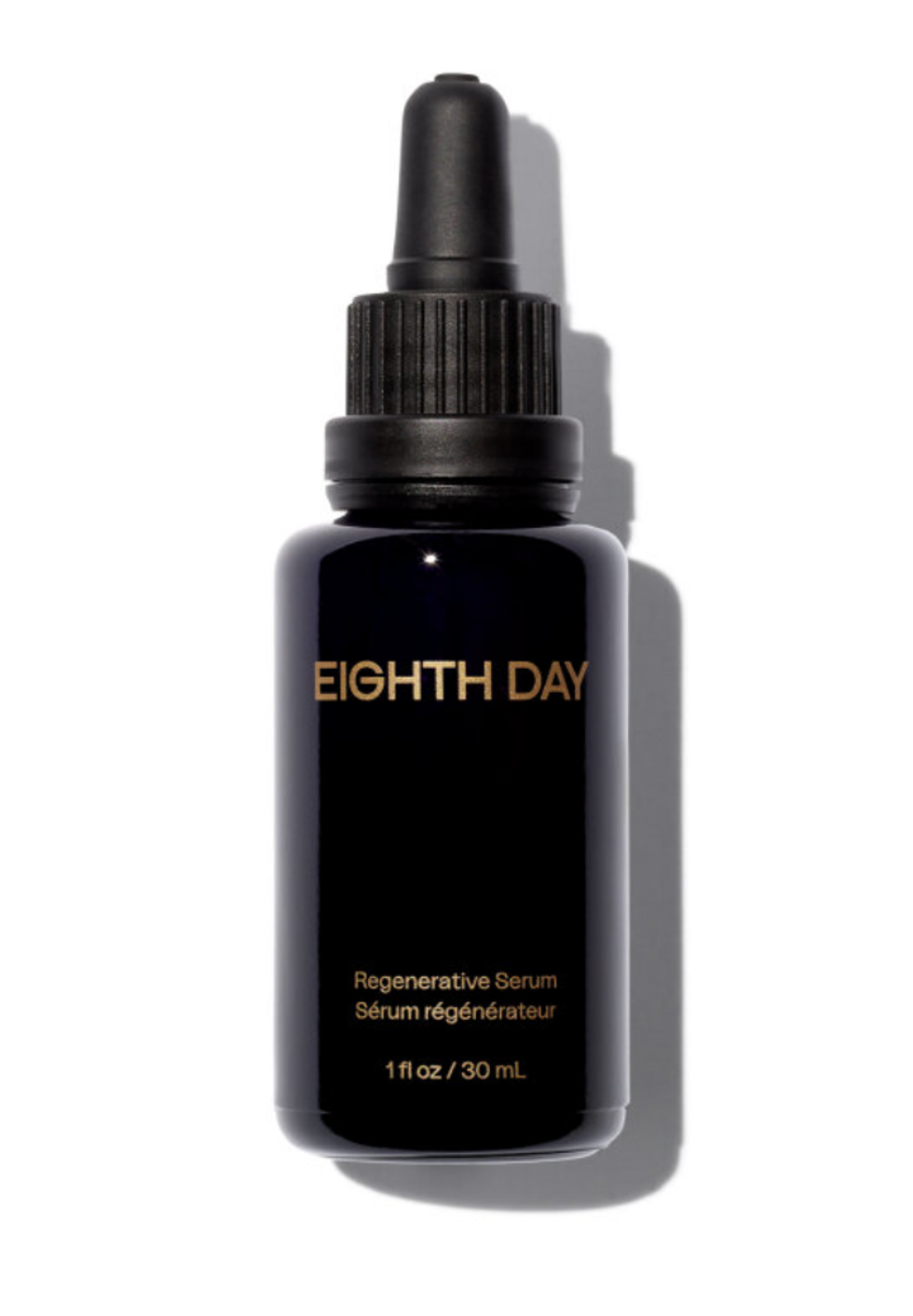 This serum is filled with ingredients like growth factors, peptides, and amino acids that absorb deeply into the skin promoting renewal and firmness.
Eighth Day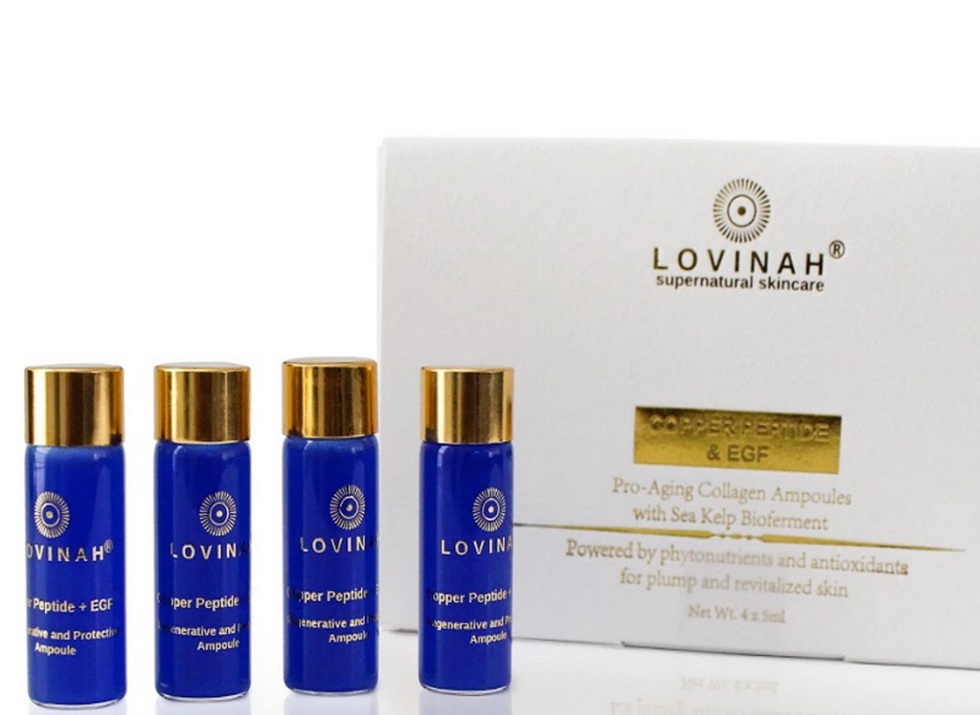 For an intensive one-month treatment, these ampoules contain a combination of copper tripeptide and epidermal growth factor to promote firmness and repair the skin.
Lovinah
This neck cream works to strengthen the skin, improve elasticity, promote suppleness, and treat crepiness.
SkinBetter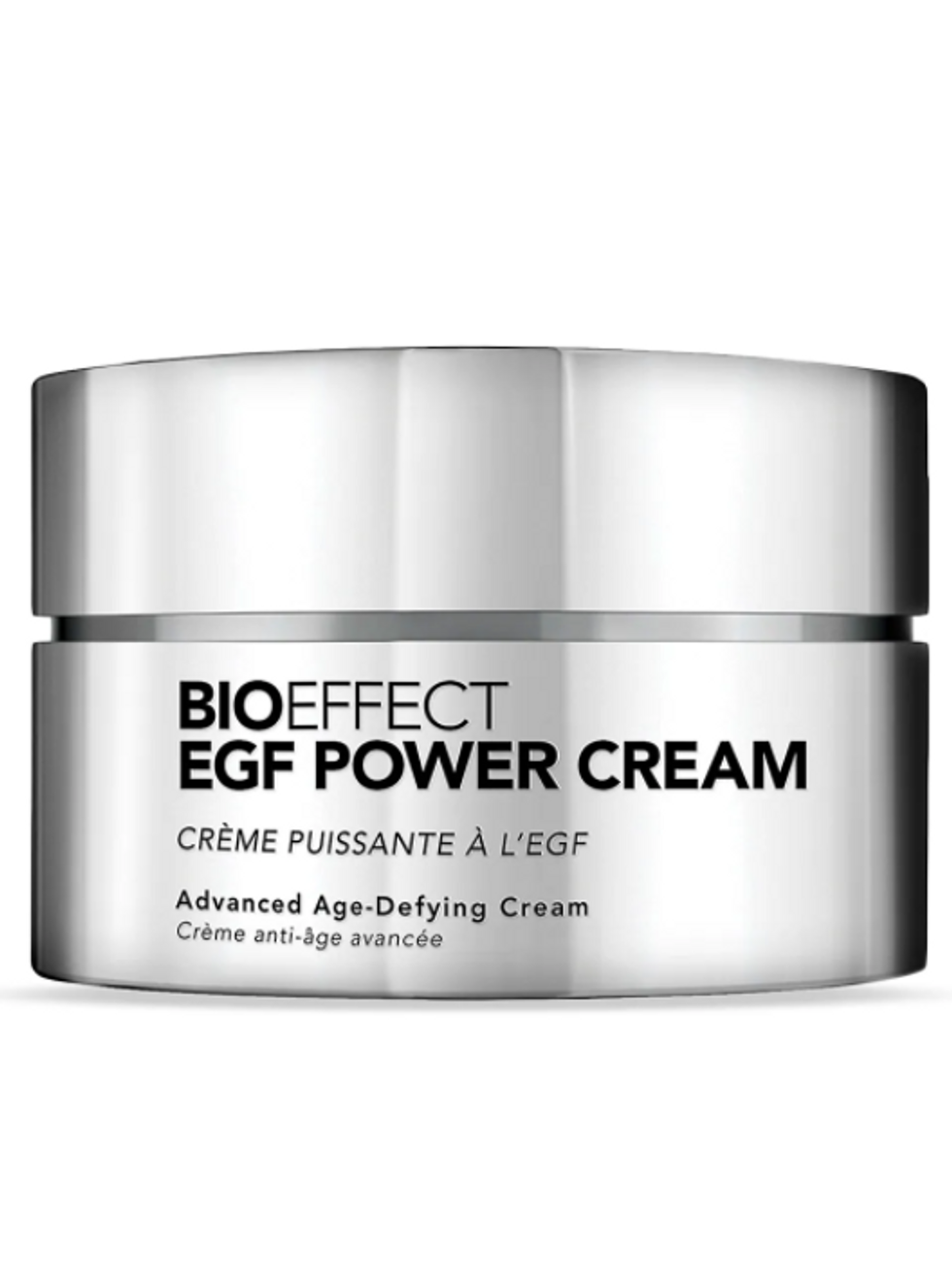 Along with EGF, this intensive cream features ultra-hydrating barley beta glucan and barrier-supportive niacinamide.
BioEffect
Infrared wavelengths have been clinically shown to impact your skin's cells, improving cellular renewal and boosting collagen production.
The Light Salon
An at-home microcurrent device will never be as potent as an in-office treatment, but regular use of this FDA-cleared device can help to maintain the skin's firmness and facial contours between sessions.
NuFACE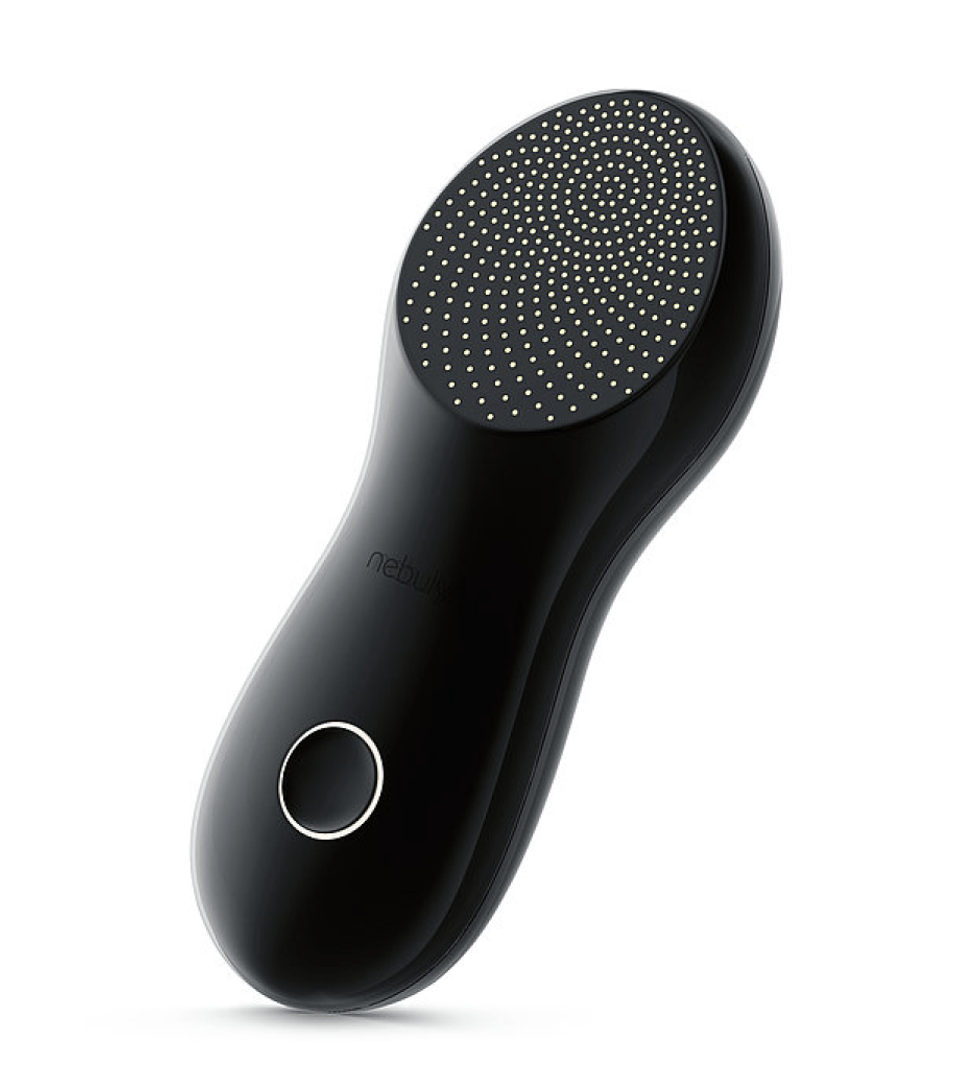 This at-home radiofrequency device features electrodes that deliver RF energy through 384 channels. It can be used on the face, neck, and body on wrinkles, crow's feet, and stretch marks.
Nebulyft