Winter's Most Divisive Dye Trend Has Emo Roots
Raccoon hair is back and it has Rihanna's coveted cosign.
Hair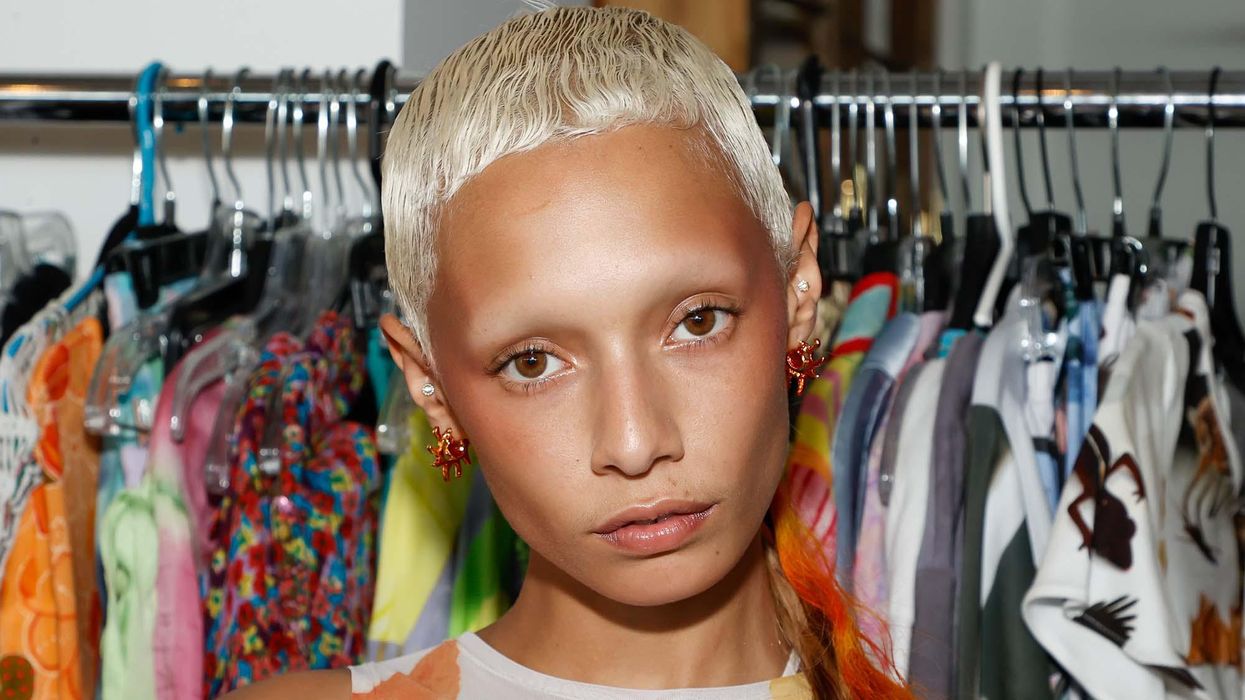 With just one Instagram post, Rihanna brought a simmering trend to a boil, but we're not quite sure how we feel about it yet. Are patterned highlights actually back? It appears so, but there's so much hesitancy to welcome the emo-era dye style back that it hasn't even been named yet. Are we calling it the raccoon tail again? Are they horizontal highlights? Are they simply stripes? Call it the RAWR-aissance, if you will.
In a new shoot, Rihanna was photographed coordinating her red Savage X Fenty teddy with black and red horizontal streaks and microbangs, styled by Erol Karadağ. Taking a cue from mid-2000s emo/scene styling, the trend takes typical highlights and rotates them 90 degrees so that they fall across the head instead of down to give the hair an animal-print-esque finish. The style took center stage at Collina Strada's spring show last fall, where models' multicolor raccoon tail clip-ins helped set the scene for the eccentric, otherwordly, and ultra-playful secret garden vibe.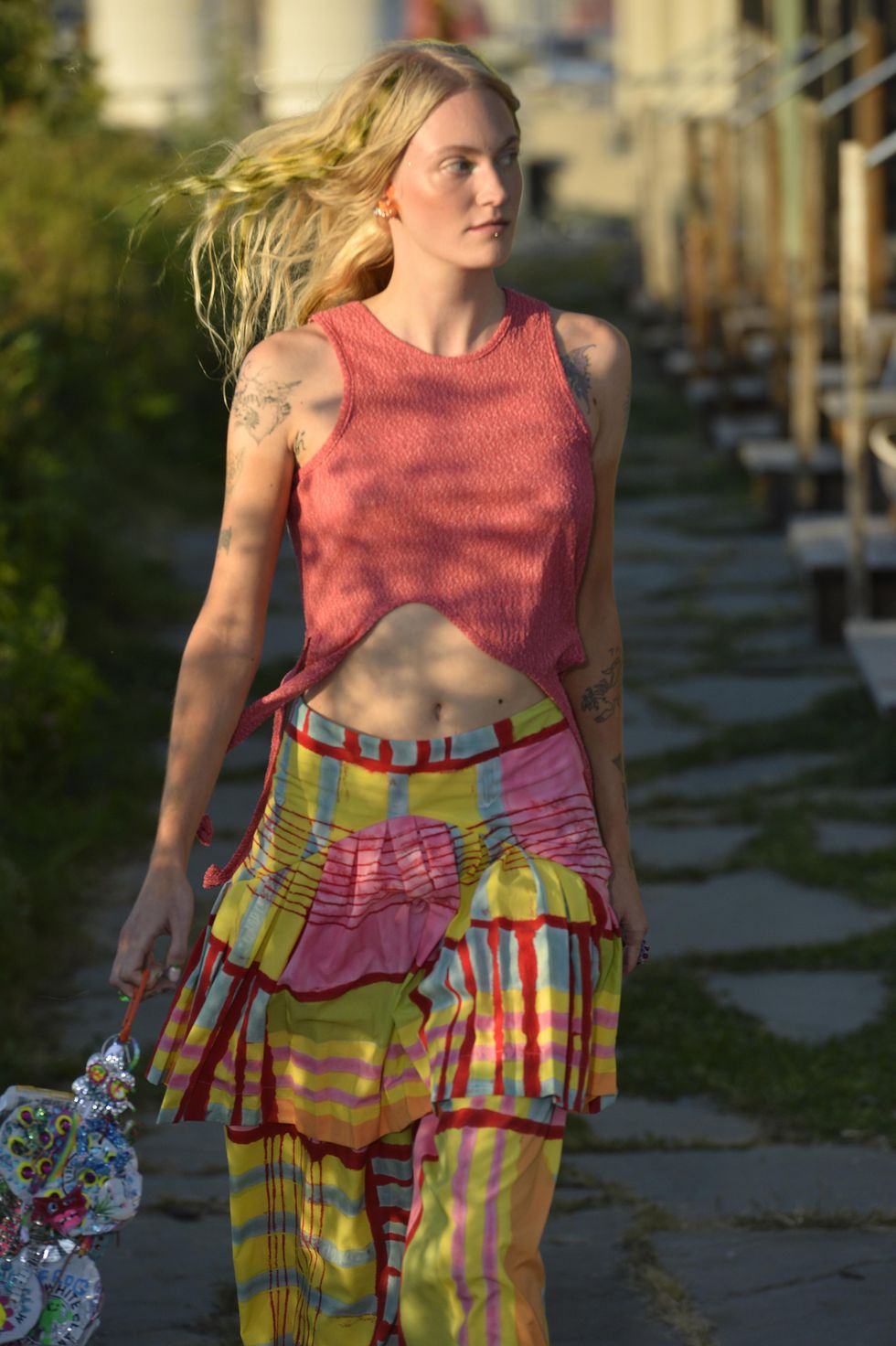 Models at Collina Strada spring 2022 show;
Photos: Fernanda Calfat/Getty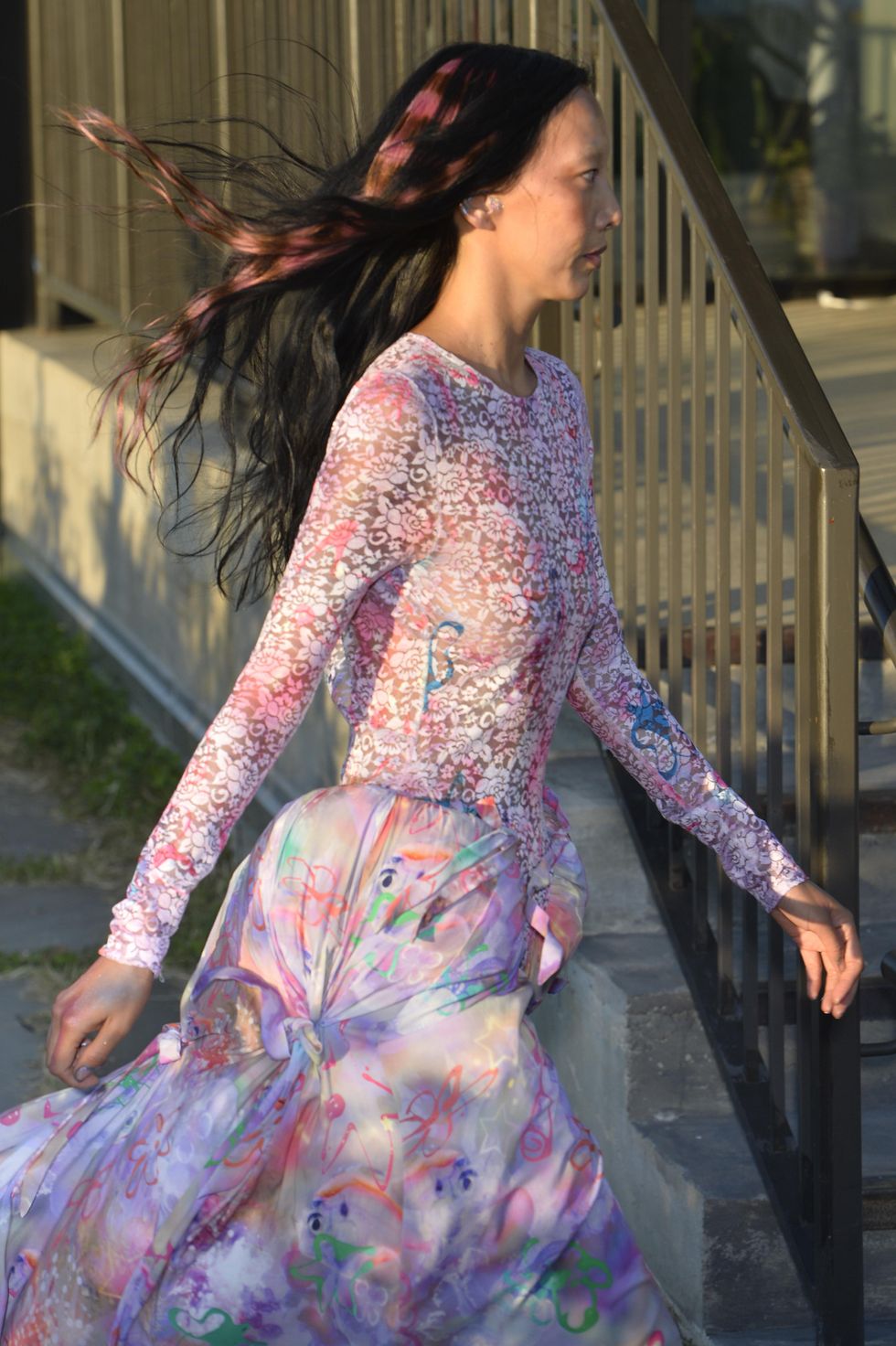 It wasn't shocking to see patterned streaks on runways or even on Rihanna's Instagram, but it's most fascinating to see how it's emerging from editorials and seeping into everyday life. On TikTok, gen-Z is getting acquainted with the trend using very resourceful DIYs, but we couldn't help but ask a pro how it's done.
Stylist
Louis Souvestre
was behind Nigerian rapper
Deto Black
's horizontal highlights and when we reached out, he said that he's not surprised that the patterned streaks are back. "I loved it back then," he tells Coveteur, "but it was different. This style was more hair industry-oriented and not so much about fashion." But now that the fashion industry has cosigned the style, it's hard not to notice.
To get the look, Souvestre preps clients by washing with a color-safe shampoo and conditioner. With the actual streaks, uniformity isn't always key. "I think that the more random the lines are, the better it is. You can use a sponge if you want [the streaks to have] softer edges or use a tiny brush if you prefer a more graphic result." Throughout the process, Souvestre says that the temperature of the water makes all the difference. "The trick is to make sure to rinse and wash the color with cool water to avoid the colors bleeding into each other," he says. For curlier textures, instead of applying the highlights in a horizontal line, Souvestre would do more concentrated color applications or "dots of color," as he tells us.
The resulting pattern looks a lot like a slice of Viennetta ice cream cake, as noticed by stylist Tomihiro Kono, and is totally reminiscent of Lola, the anthropomorphic fish voiced by Angelina Jolie in Shark Tale. Believe it or not, both laid the groundwork for what is now winter's most enticing beauty trend.
Shu Uemura
Shu Uemura
Amika