The Latest Y2K Beauty Trend To Circle Back May Surprise You
Here's what you need to know about the recent beauty sticker surge.
Trends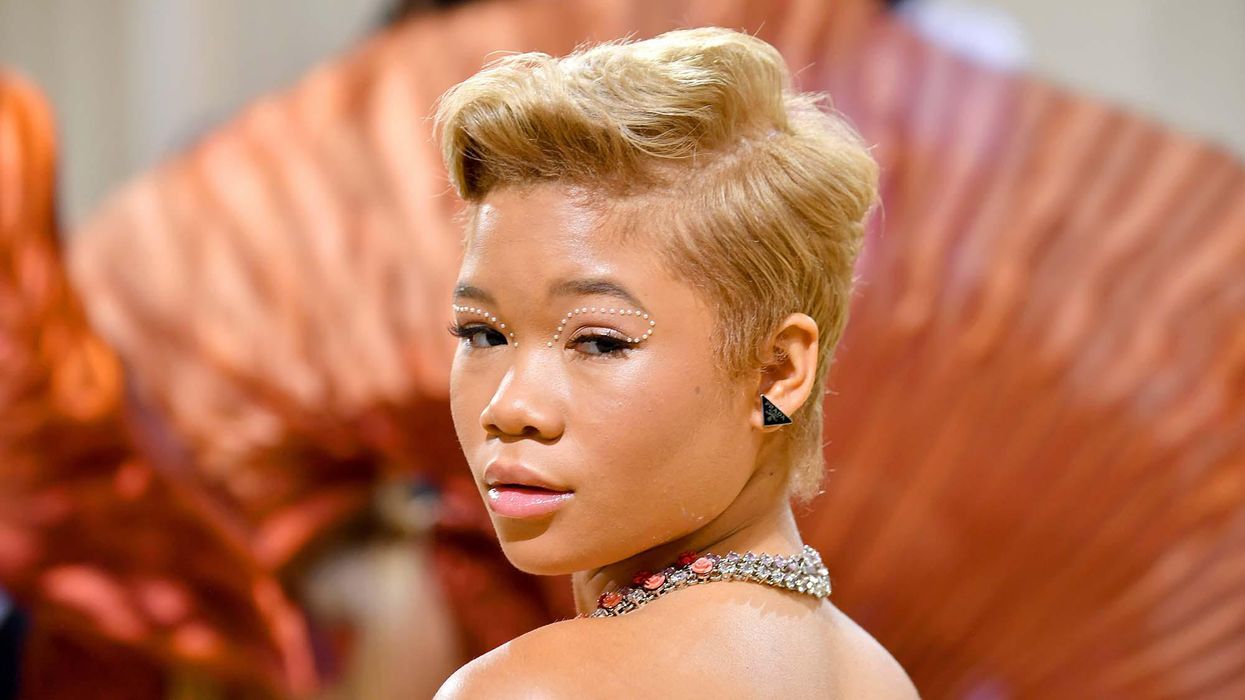 The Y2K resurgence knows no bounds. While we've been collectively mulling over whether or not the return of the Manny Santos exposed thong is hot or harrowing, another early aughts trend has been inching back to the foreground: stickers.
We may not have recognized it at the time, but when Olivia Rodrigo wore a face full of stickers on her album cover last year, it was actually hinting at an imminent beauty sticker surge. From then on, the floodgates were open: Hailey Baldwin tried the trend in a holographic hue on Instagram over the summer and Lil Nas X, Storm Reid, Ella Emhoff, and Julia Garner each paired their Met Gala looks with custom 3D eye decals. Meanwhile, Rosé and Jennie from Blackpink were spotted wearing neon liner stickers.
When we first met Jules and co., Euphoria's makeup designer Donni Davy famously used Face Lace stickers to bring the show's high voltage looks to life. So famous, in fact, that Davy launched her own line of eye decals with the brand last year. Stickers don't always have to be for loud looks, though. Haus Labs' Eye Armor Kit comes with Wingtips, stick-on cat-eye tips.
Beyond being celeb-approved, the ultimate appeal of stickers is ease. In lieu of ultra-complicated eye makeup, they let you sample the most vibrant looks in the simplest way. In other words, you can ace your eyeliner, even if you have a notoriously shaky hand. The application is as straightforward as possible (Just. Stick. It. On.) with only a couple of caveats: First, swipe an oil-free makeup wipe over your eyes beforehand to ensure a long-lasting stick. Second, if you have ultra-reactive skin and want to steer clear of a breakout, just try an eye sticker on one side when you're off-duty to test things out. Et voila — beauty that's impossibly easy, but still emotive, animated, and loud. It's giving rave! It's giving Zenon! It's giving season 1 of Euphoria!
Shop the Story
Donni Davy x Face Lace
Paintlab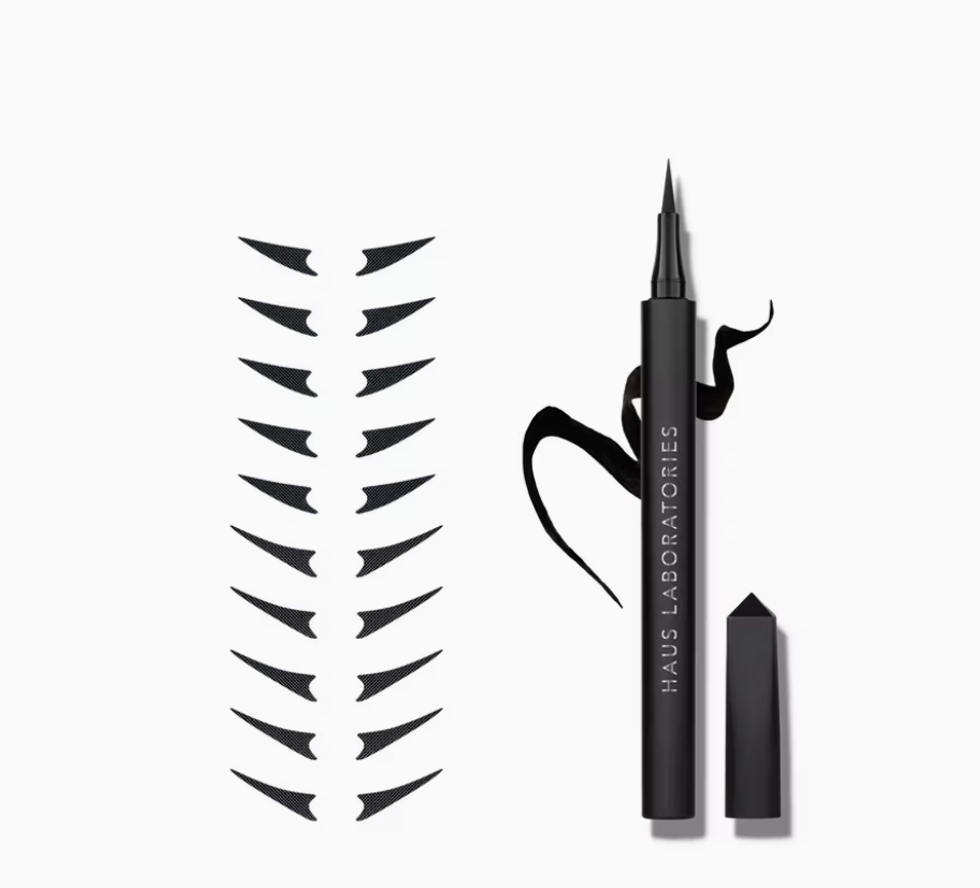 Haus Laboratories
Simihaze
Elf Cosmetics