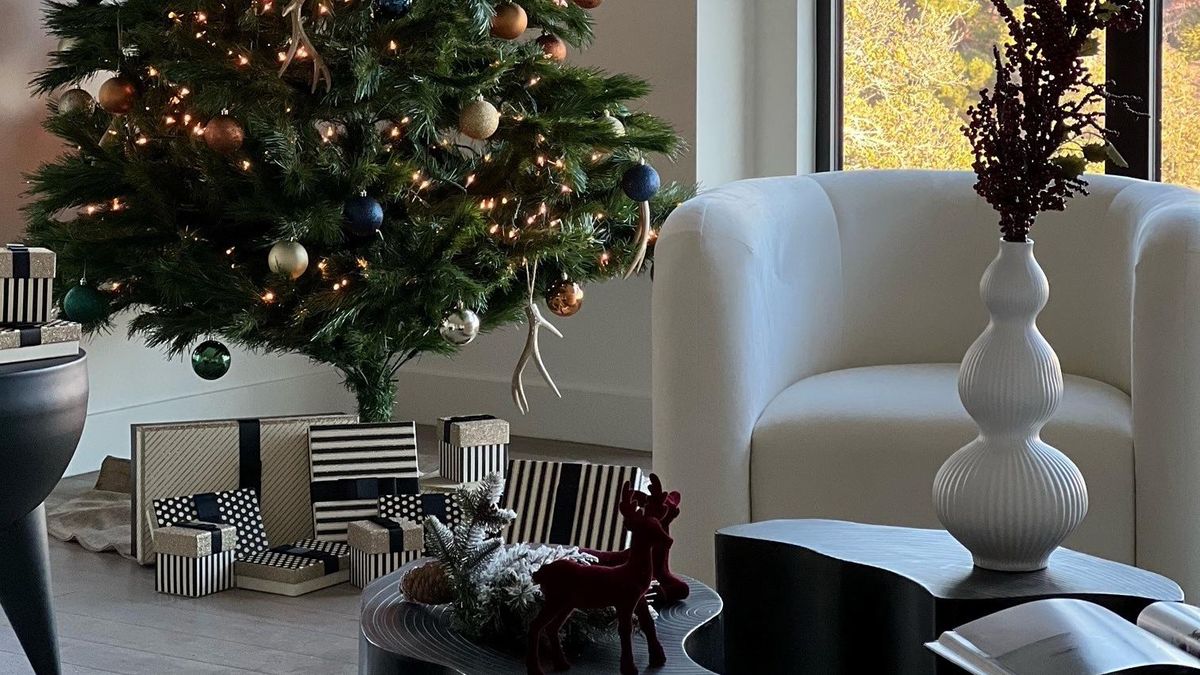 Decor
This Interior Designer's Fresh Take on Holiday Decor
Albeit not the most important aspect, the visual component of the holiday season is a powerful one. Something about the sight of bristly garland laden with plush red bows and twinkly lights feels instantly comforting. That annual practice of freeing the holiday decor from the confines of attics, basements, and garages brings about a wave of nostalgia. While tradition underscores the entire season, it's alright to modernize your personal approach to decorating. So, we called in interior designer Francesca Grace to walk us through her approach to curating a festive space that still feels fresh. Continue on to discover how she helps clients utilize a not-your-mom's-decor sensibility that you can hopefully apply to your own space.
Don't Limit Yourself to Red and Green Alone
"Beyond the traditional red and green, 2021 is the year to express yourself by playing with different colors. This can help make pieces stand out in your home—for example, nutcrackers, wreaths, and tablescapes in abstract colors and high-saturated hues. My preference is to coordinate with the existing decor. If the home lends to a traditional palette, I may incorporate more traditional colors. But then I would feel compelled to provide a twist that uniquely enhances and compliments the space."
"Embrace maximalism with funky shaped furniture, multiple Christmas trees in different sizes, and oversized holiday art."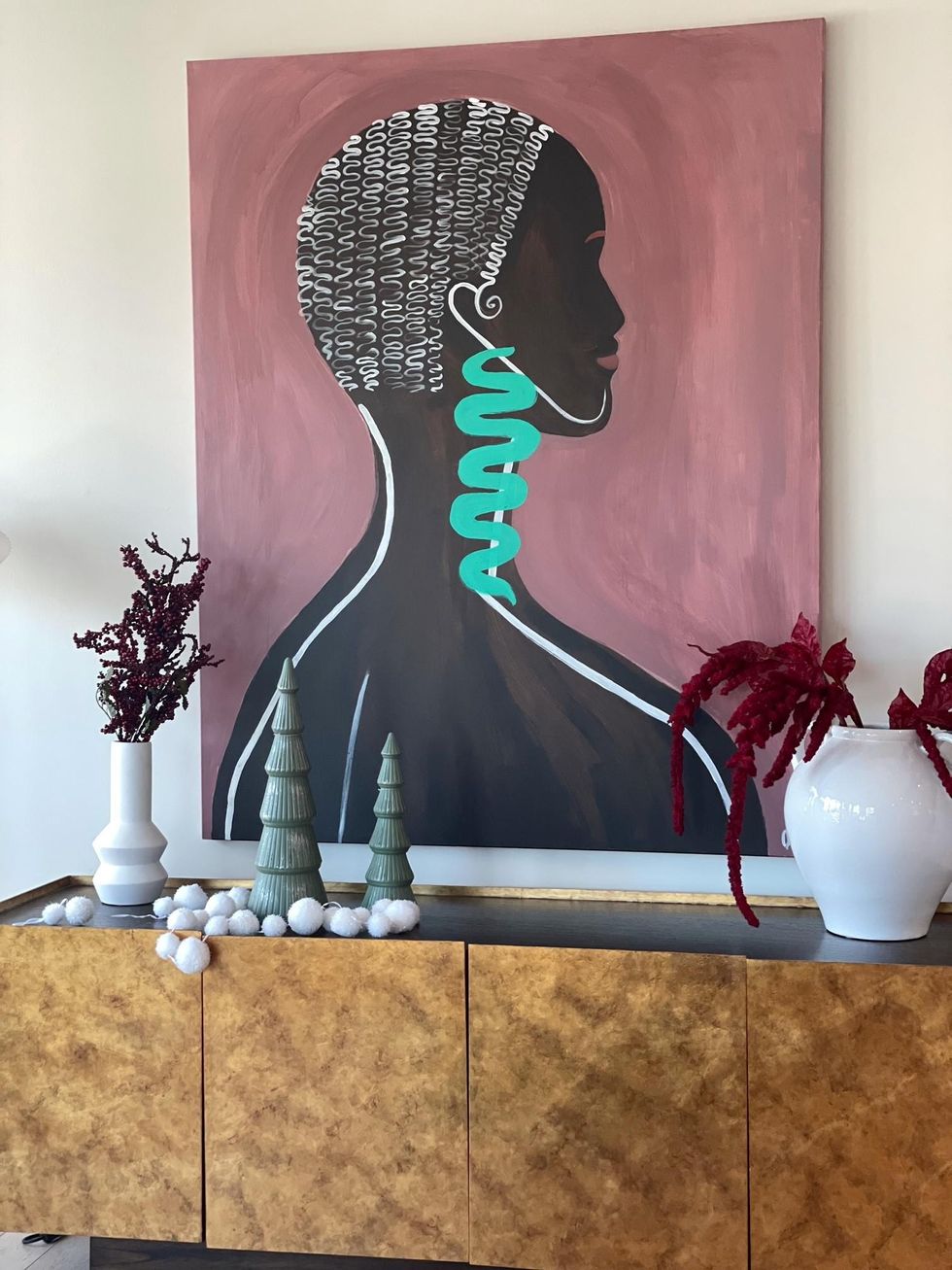 Embrace Natural Textures
"A more organic palette is ideal for those who don't want an overdone holiday home. Use a mix of neutrals and earth tones like sage green and soft blues that weave in elements of nature. For example: ornaments and other decorations that incorporate wood or natural fibers can elevate your home while bringing in the festive spirit."
Lean Into the Aesthetic of Your Current Space
"I love to blend new trends with my personal design experiments during the holidays and to ring in the New Year with an exciting and unique aesthetic. I've never been keen on predictable decorations. Sticking to traditional greens and reds can be overwhelming and I believe it's important to consider the space you're dressing. If you're decorating a postmodern home, it's important to dress the space cohesively. My goal is not to theme the space, or dress it as something it's not, but rather to add decor that will enhance what it already is."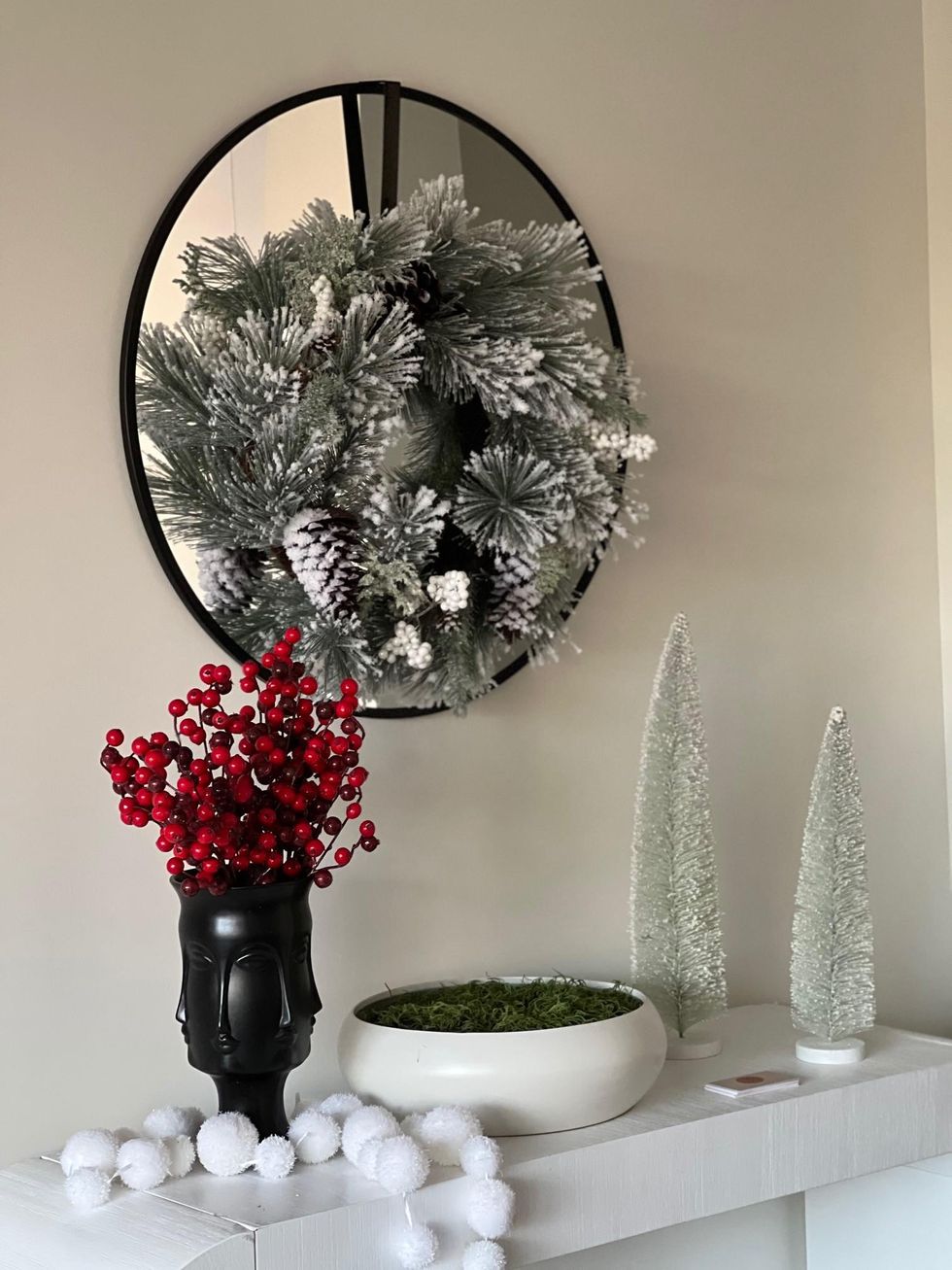 It's Not All About Aesthetics—Don't Forget About Scent
"Scent is a very easy and powerful way of doing a little extra during the holidays. The smell of fresh pine in the home evokes the essence of Christmas time; I love using my ability to manipulate the senses. Low lighting and candles are an inexpensive way of sprinkling additional warmth throughout the home that coincides with the holidays. I think this is an especially great option for those who aren't crazy about holiday decorating. It's a wonderful alternative to over-the-top decor that still exudes holiday spirit."
Be Strategic About Where You Decorate
"As a maximalist designer, my spaces tend to have a lot of personality, so I don't believe in over-decorating during the holidays. I like to relegate my decorations to the common spaces, but enjoy a holiday accessory here or there to fuel my love of the eclectic."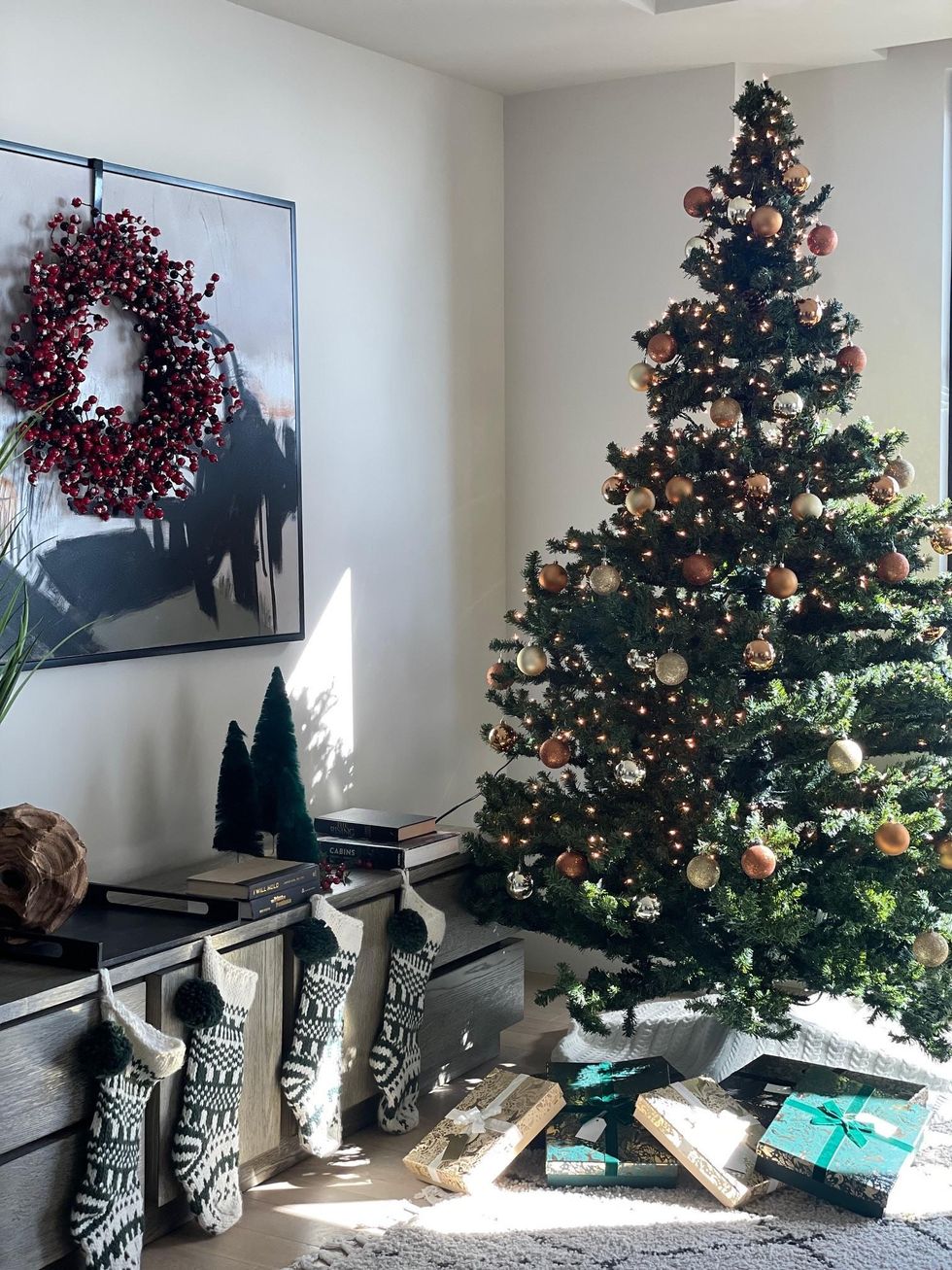 Let Your Tree Reflect Your Personality
"I grew up with a real tree, so natural is my preference. In fact, in the coming years I hope to find a tree farm where they care for your pine until the next year comes around. Sustainable tree farming is very important to me. When decorating, I love streaming the tree with white lights so the ornaments stand out on their own. I have an eclectic assortment with sentimental value that I've collected over the years, but love to combine them with new pieces. This year I came across some adorable glass fruit & vegetables that I affixed to the tree with beautiful velvet ribbons for additional texture."
Anything Counts As Decor—Even Baked Goods
"I'm a terrible baker, but every year I experiment with new recipes. This year I'm going to attempt to make fresh gingerbread. I would love to build an architecturally unique gingerbread house with quirky, distinctive candies. In accordance with tradition, I also rearrange my furniture to enter the new year with a fresh perspective."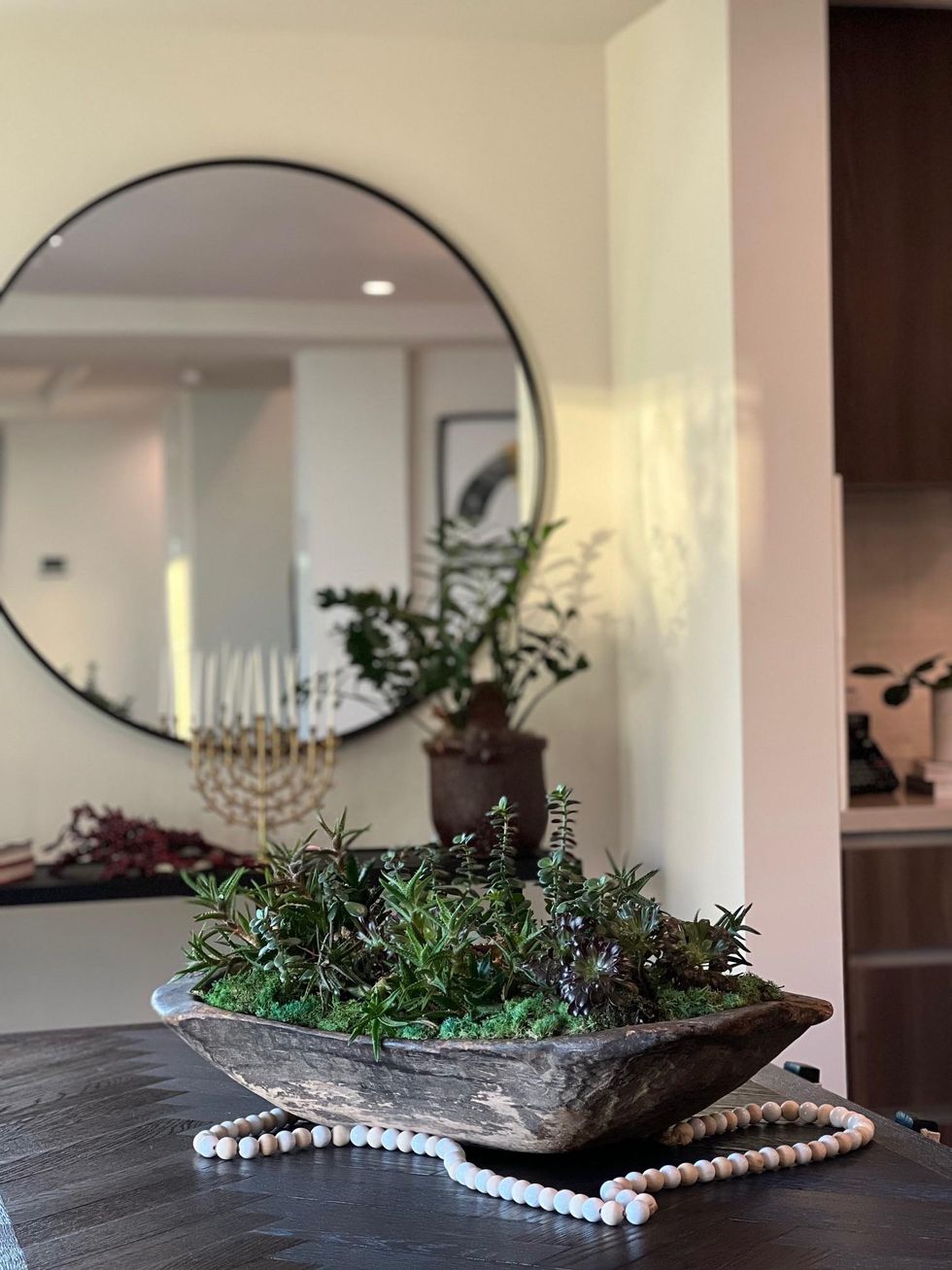 Decorate for the Space You Have
"Don't try to overwhelm or over compensate. Adjust your lights and purchase a delicious candle. Get excited to accentuate the space that you have. You may swap out the pillows on your couch for a holiday version, or add some Christmas lights to your credenza for a little extra twinkle. Even if you only have room for a mini tree, it will get the job done."
Don't Forget About the Exterior
"[On the exterior], I have two miniature Christmas trees & a non-traditional wreath. I also love to keep my firewood on the stoop. Not only is it beautiful, but practical."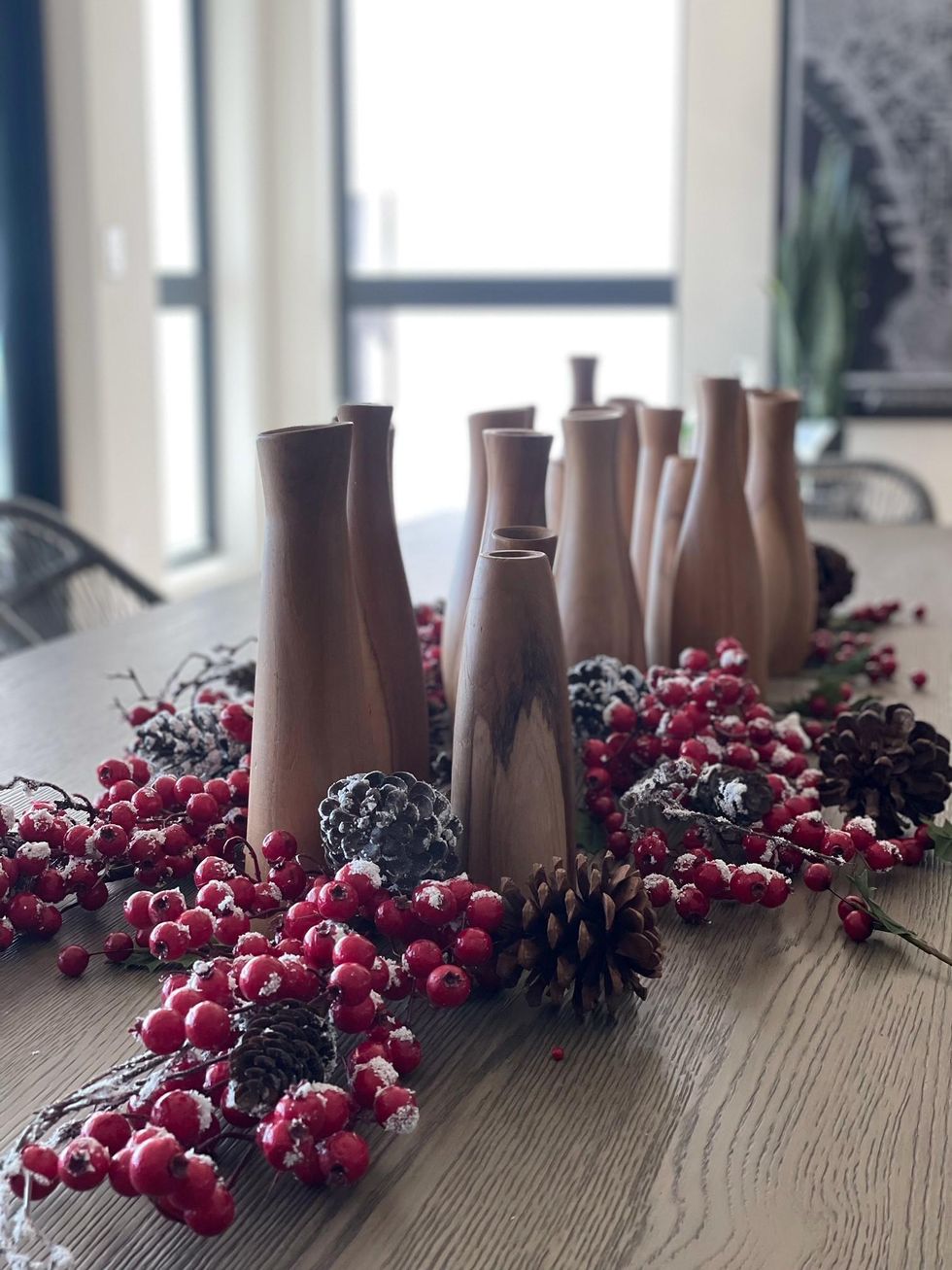 Your Table Offers Another Opportunity to Be Festive
"l love to fill my vintage vases with non-traditional winter bouquets and drape the table with pine garlands. As many natural elements as possible to create a whimsical Christmas aesthetic."
Don't Let This Stress You Out
"Don't put too much pressure on yourself. Have fun. And use outdoor resources to your advantage—you don't need to spend a lot to create those cozy holiday feelings."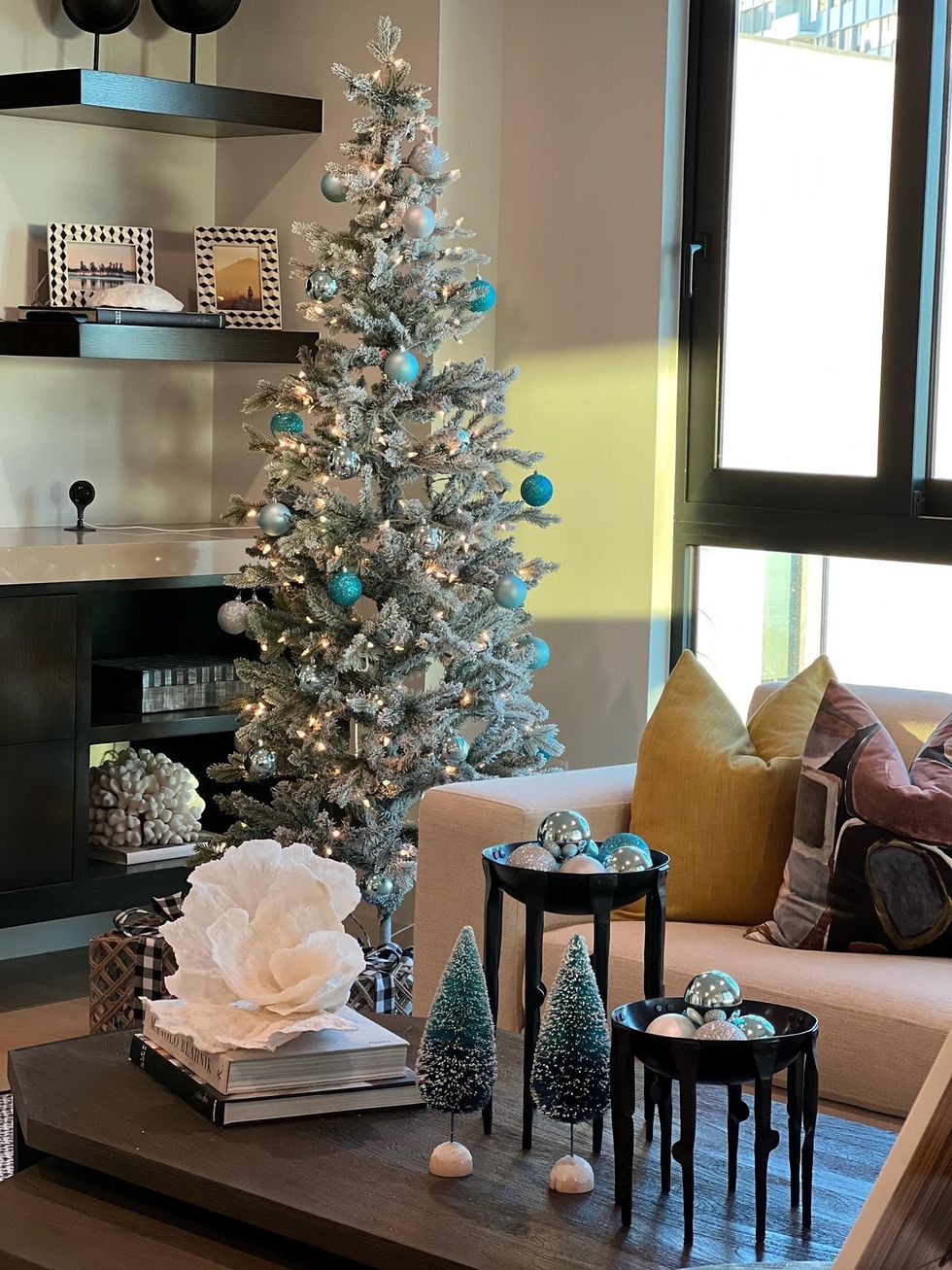 Shop Francesca's Holiday Decor Picks:
West Elm
CB2
CB2
Cody Foster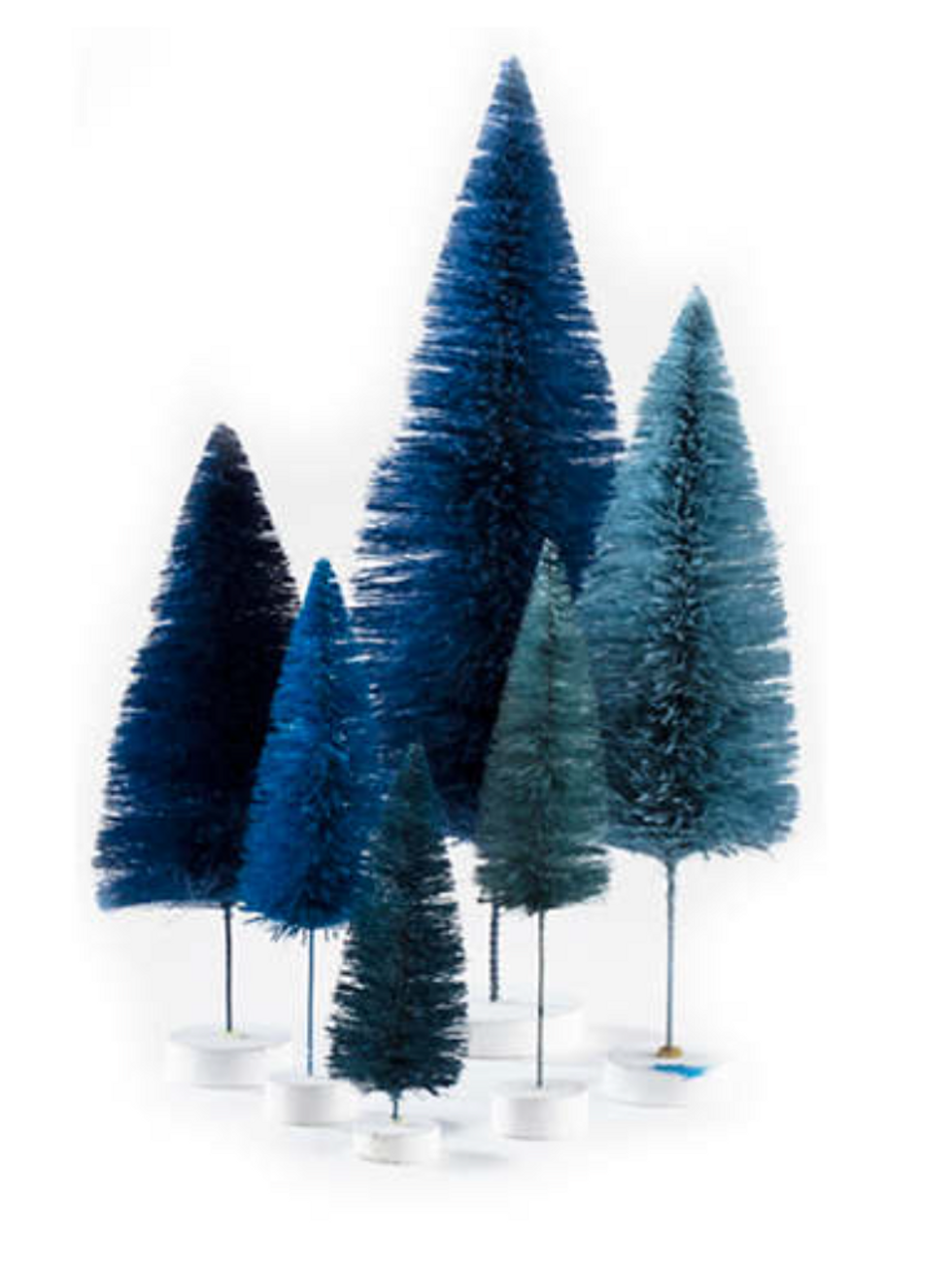 Annie Selke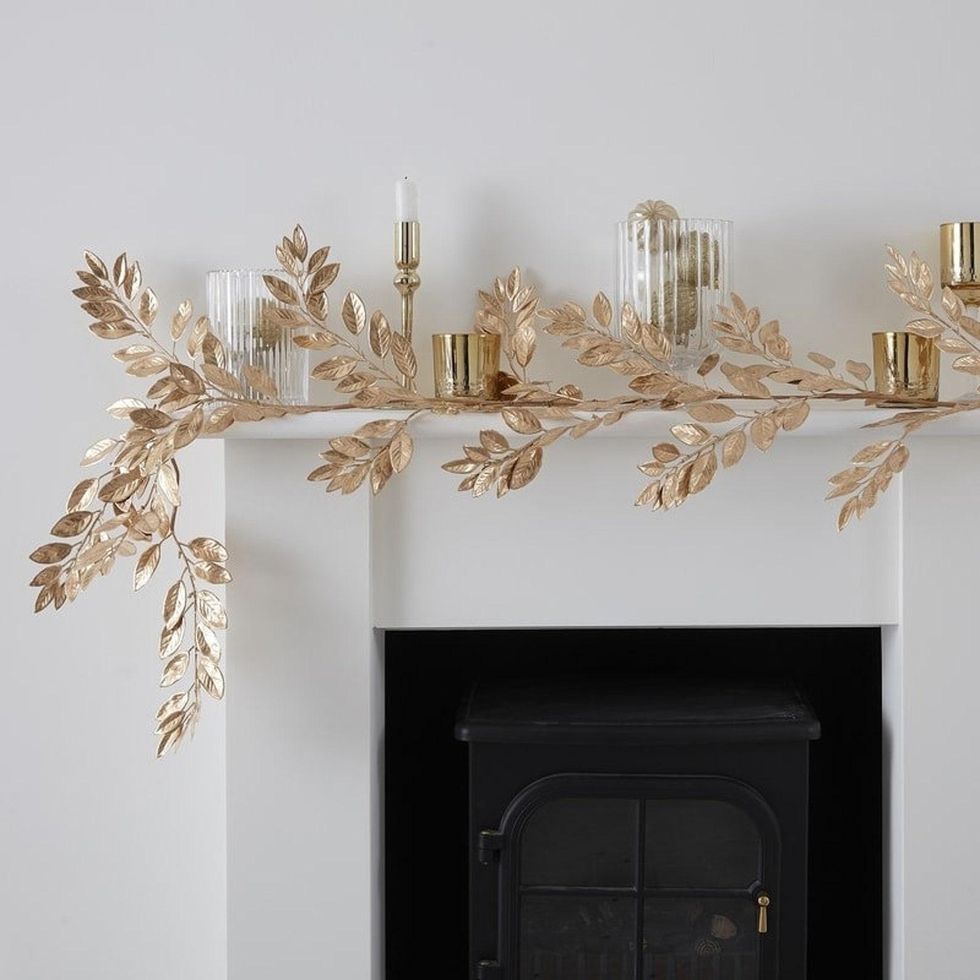 Super Sweet Party
Arcadia Home
P.F. Candle Co.