Photo: Emily Sudlow
Interiors
Inside artist Hannah Polskin's West Hollywood home that doubles as a showroom.
Artist Hannah Polskin has built her reputation on undulating shapes and squiggly lines. Painted blobs that swirl around each other. Mirrors with frames cut in the form of a splatter. In her own West Hollywood home, these structures live in a space that's just the opposite: harsh lines, concrete floors, and bare walls ripe for an exhibition.
In fact, that's one of the main functions of the space, aside from her personal residence. Polskin treats her West Hollywood studio as a rotating showroom where she can display her art in the context of a home. The artist converted the second floor into a studio, so the first floor has become her gallery. "I'll have people come by who want to see work in the flesh," she says.
Polskin creates new forms of art in her studio and experiments with them in her downstairs laboratory. The living room is "probably my most ambitious space," Polskin says. Fronted by a glass garage door, the central space is where she experimented initially with rugs in the form of a chocolate-hued riff on a cowhide complete with her signature wavy border. Polskin first hung one of her works on chains here, as well. "I just wanted to elongate and exaggerate that wall to really make it a statement wall," she explains. "I found a way to mount the art in a completely different way."
That sense of experimentation is a common thread in the textile that is her home. She's massaged her artistic offering to encompass mirrors and shelving units by testing them in her bedroom and entryway. But the process of displaying those pieces is as much about what's not there as what is.
"My eye always wants minimalism," Polskin states. So much so that she'll sacrifice function in order to achieve it. Take her kitchen island, for example, which Polskin partially built then resined herself. "I designed intentionally with no storage because I just wanted to have this spotlight on the painted treatment."
This ever-changing creative environment some may characterize as chaotic calms Polskin's creative mind. "Nothing is ever set in stone here," she muses. "I like sitting at the end of a long day and looking around my space and imagining what could be." Continue scrolling to get a glimpse inside Polskin's workspace and home.
Shop the Story:
Hannah Polskin
Hannah Polskin
Hannah Polskin
Noguchi
CB2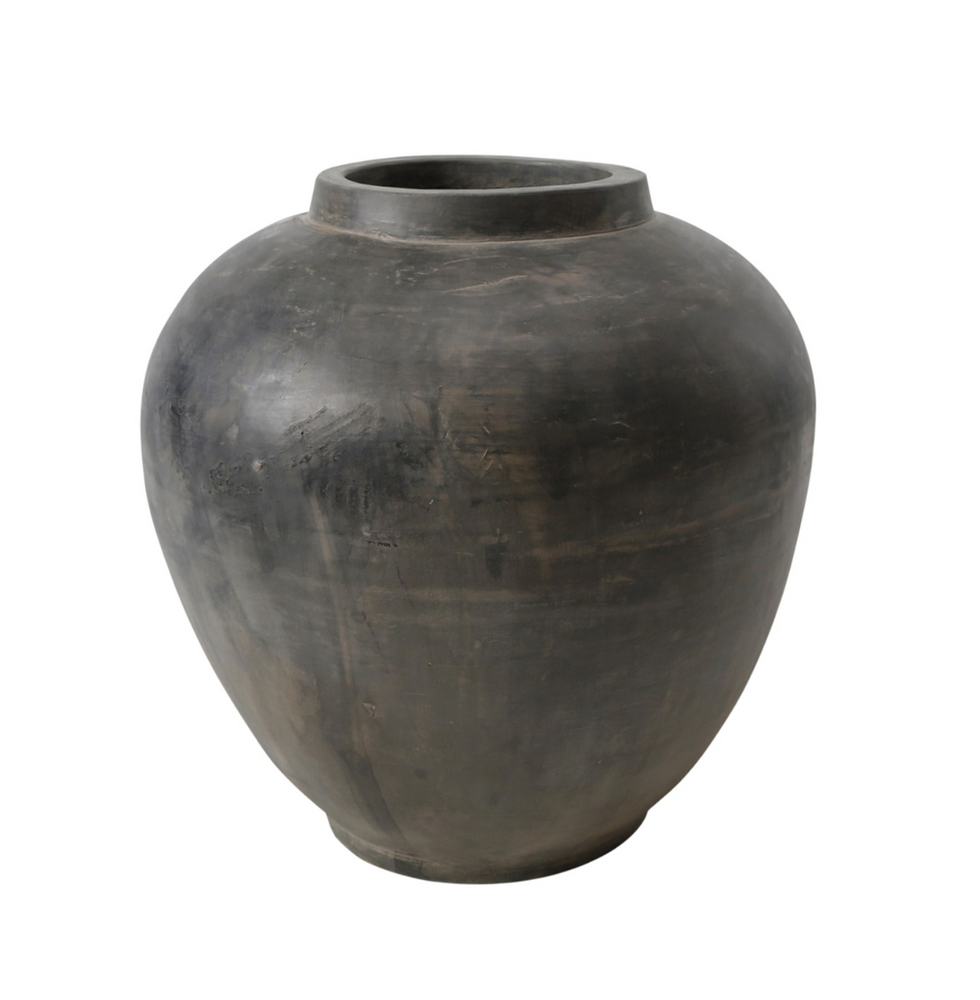 Mix Furniture