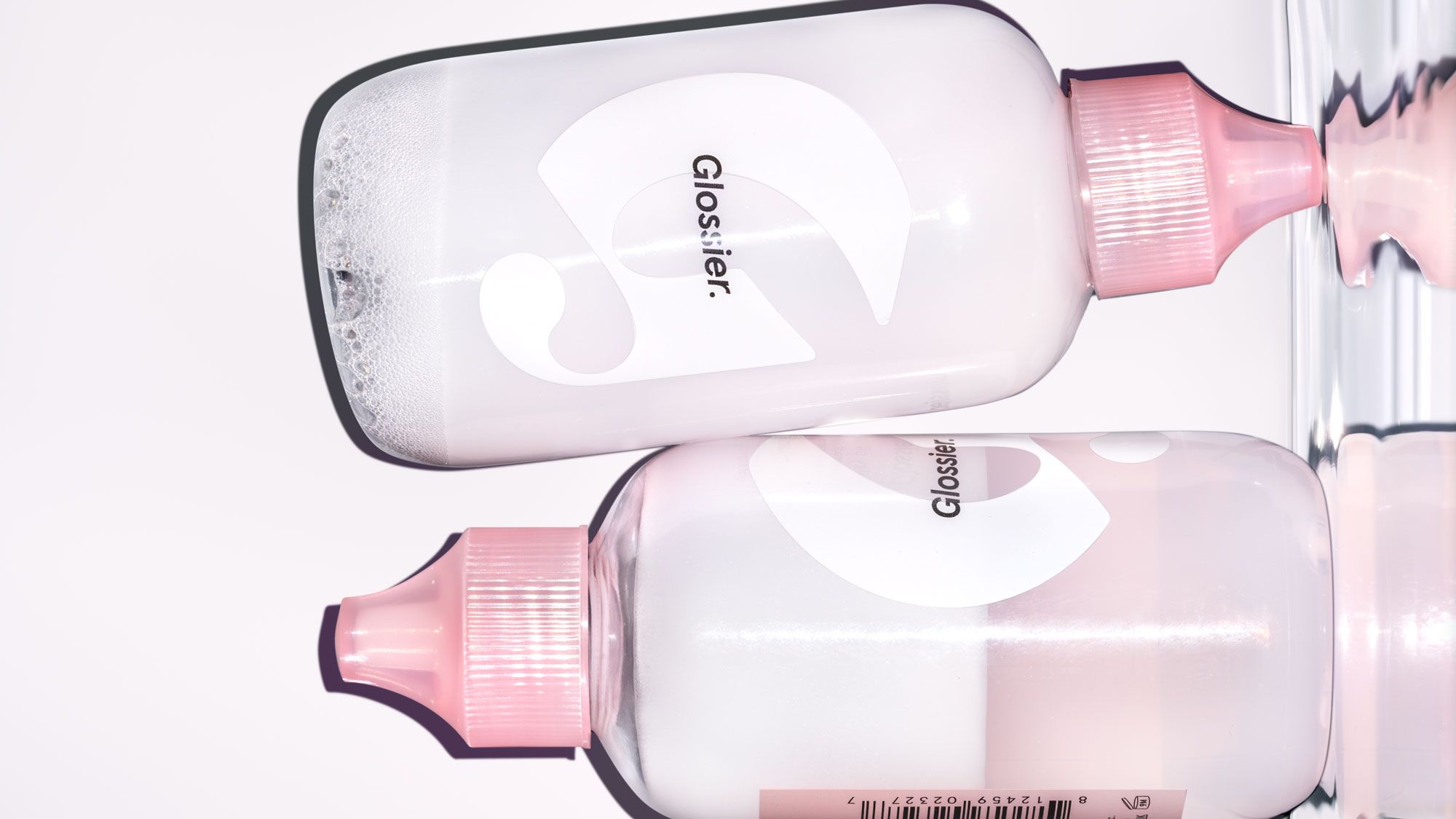 Skin
We put the latest launch to the test.
Fresh on the heels of Glossier's recently reformulated Stretch Concealer, the millennial beauty favorite just launched a new makeup remover called
Milky Oil
. A combination of micellar water and weightless oil, the product comes in a travel-friendly 3.4 ounce squeeze bottle and retails for $12.
Upon first glance, the price-to-quantity ratio feels a bit high, since other makeup remover favorites, like Bioderma or Garnier Micellar Water, are often double or triple the size for a third of the price. And because water molecules are polar and oil is nonpolar, Milky Oil separates in the bottle once it's been sitting for a few hours. That means by the time you get home and are ready to wash your face, the cloudy white oil has migrated to the top and the clear solution has sunk to the bottom. Not the most pleasant thing to look at given the see-through bottle, but don't freak—a quick shake will blend everything together again.
For fans of
oil cleansers
—which this editor is, especially as the first step of double-cleansing—the one-two punch of oil and micellar water is a welcome addition to the makeup removal process. When applied to a cotton pad, there's very little oily residue or leftover stickiness, but we'd still recommend following with a gentle cleanser of your choice. The formula also has a pleasant weight on the skin, so that you really feel like it's lifting the stubborn waterproof mascara from your lashes without losing a handful in the process. We felt that it took about five to six swipes on each eye to really get the bulk of our eye makeup off, but our skin didn't feel stripped of moisture afterwards. Overall, it's an effective makeup remover, even if we kind of wish the bottle was opaque to block the product separation.
In case you're looking for other makeup remover options, check out six of our favorites below.
---