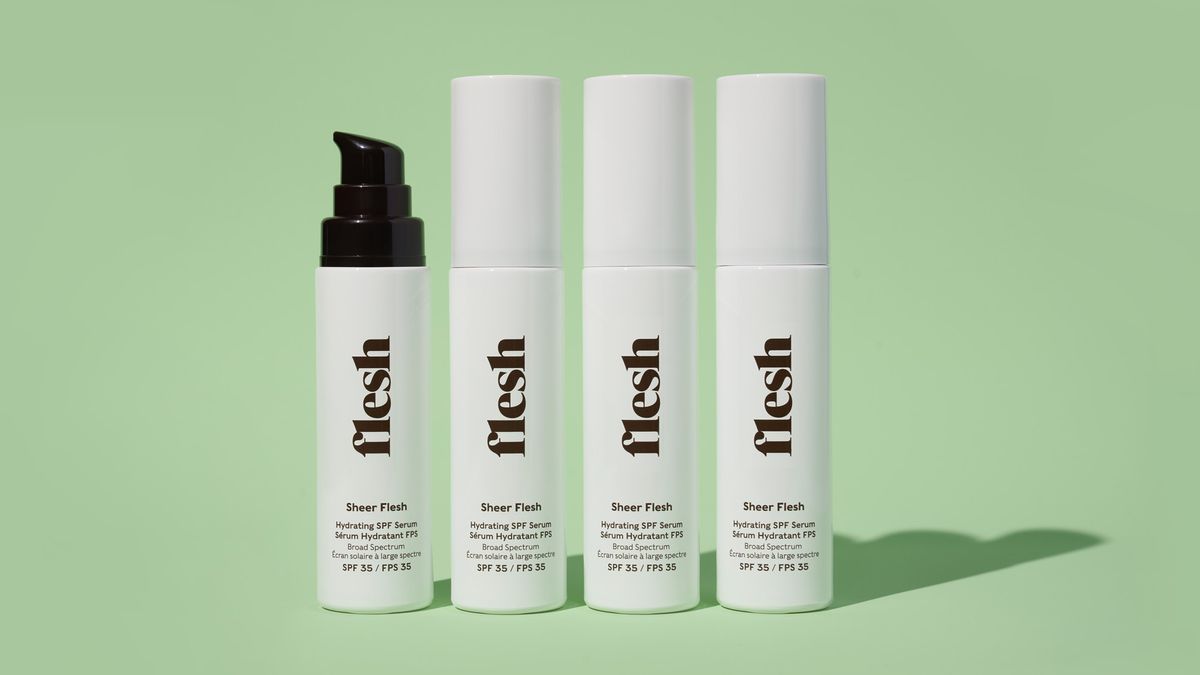 Skin
It's a dose of hydration plus sun protection all in one.
There are two major skin-care concerns that most people have to address year-round—dryness and sun protection. You know the saying
moisture is the essence of wetness, and wetness is the essence of beauty
? Well, that's 100 percent true if you want bouncy, glowing skin on the daily. And obviously
SPF is non-negotiable
, even in the winter. Wouldn't it be amazing if there was a product that combined those two into one highly nourishing, UVA- and UVB-resistant formula? Now there is. Flesh just debuted its first skin-care product, and it checked both of those boxes (and more), just in time for spring.
---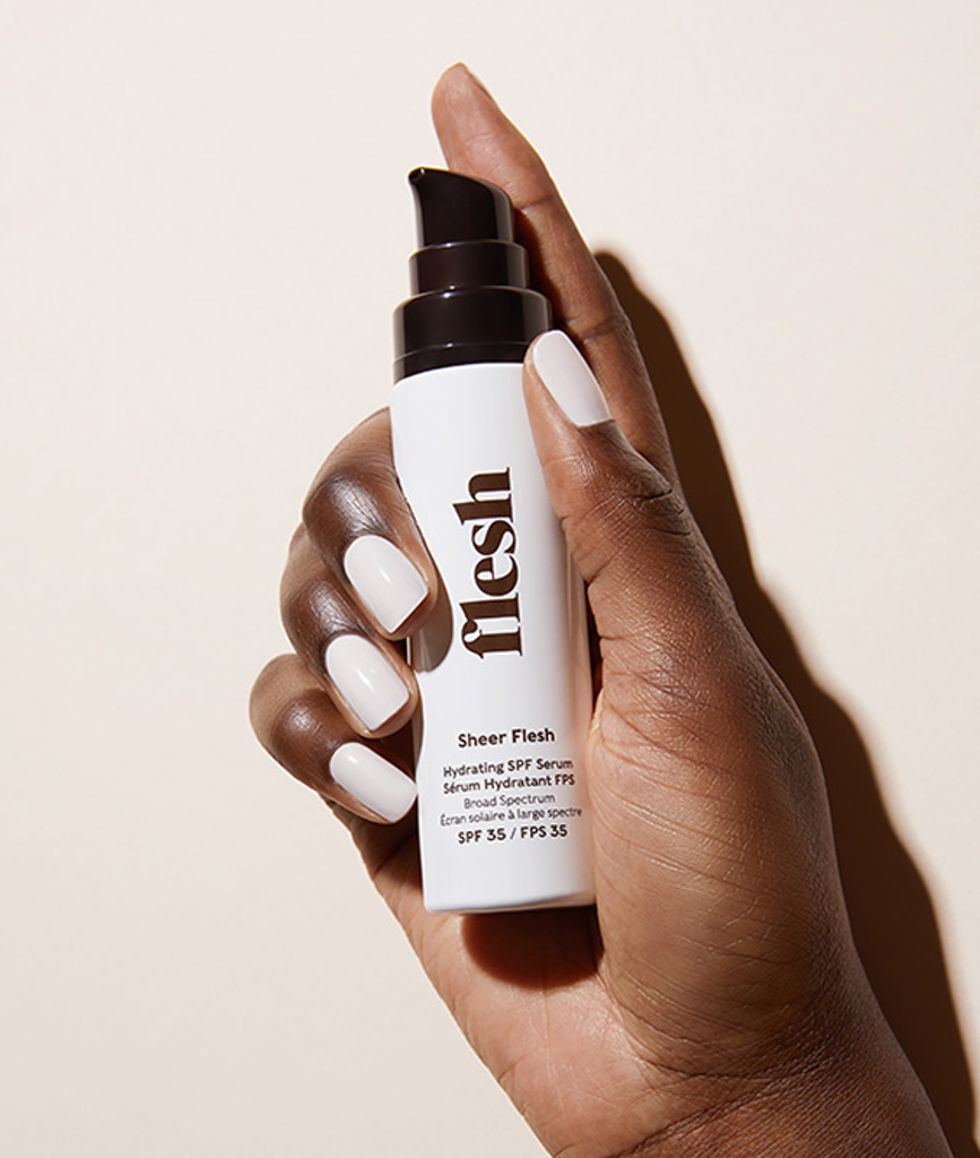 Photo: Courtesy of Flesh Beauty
The
Flesh Sheer Flesh SPF 35 Hydrating Serum
launches today, giving us that delectable skin-care combo. It's a chemical sunscreen formula, containing 10 percent homosalate, 5 percent octisalate, and 3 percent avobenzone. There's zero oxybenzone or octinoxate, so it's safe to use in places like Hawaii that have enacted sunscreen bans. The moisturizing component is courtesy of the added glycerin, a humectant that attracts water to your skin, as well as antioxidant-rich pomegranate and soothing honey extract. There's also a subtle orange, chamomile, and lemon scent, but it's not too intense and fades after a few hours of wear.
One of our biggest priorities for any facial sunscreen is whether or not it leaves a white cast on the skin and if it sits well under makeup. Since this isn't a physical formula (meaning no zinc, which is often the culprit behind that ghostly tint), the serum applies quite sheer, although it originally dispenses like a white cream from the pump. And while the oil-free formula is meant to hydrate your skin, you don't get an overly shiny finish like you would from some other hydrators. Rather, this acts more like a primer, providing a seamless canvas for the rest of your makeup.
After the serum dries, there's no trace of the product left over, either in color or texture; skin just feels supple and smooth, as if you didn't apply anything in the first place. That's a good thing, in our opinion, especially since an SPF is meant to be layered over your moisturizer in the final step of your skin-care routine. No need to add unnecessary slip to your face when using this, ensuring that any makeup you apply afterwards will stay in place.
We tested the serum for a few weeks and were pleasantly surprised to see no reaction at all. Our skin felt soft and hydrated despite the cold weather, and the added SPF kept us protected without adding a heavier formula. And for $32, it's an affordable way to make sure your skin is protected and especially glowy come spring.