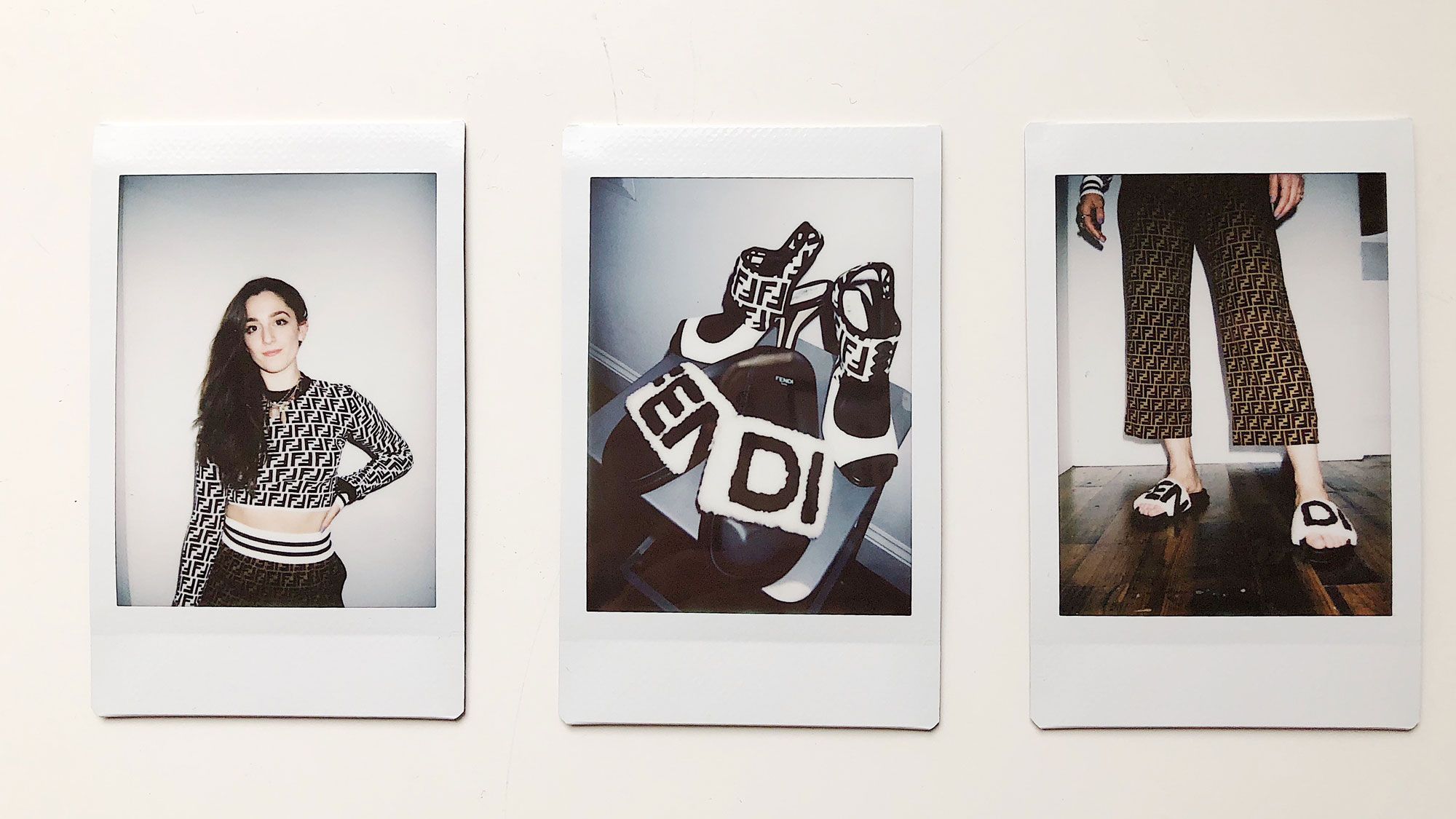 Trends
One word: F-E-N-D-I.
Fendi has been *everywhere* recently. It's nearly impossible to scroll through Instagram without stumbling across the iconic FF logo. This past week alone it's been spotted on Kylie Jenner and her baby stroller, as well as Nicki Minaj and every other Coachella attendee. Logomania is back—and in a very big way.
Of course, Net-a-Porter has taken a leading role in the revival, launching an exclusive FF Capsule Collection that you can shop right this second. (It'll also be available in Fendi stores starting May 14, but evidently few of us are able to wait that long, as a majority of the items have already sold out online.) We called a couple of pieces from the collection into the office, and let's just say we're having a lot of trouble letting them go. (There may or may not have been tears during the return process.) Believe us when we say you'll want to get your hands on them too, as you really can't go wrong with a slide that will make a t-shirt and sweatpants look chic! Or a printed silk crepe de chine shirt that's absolutely too luxe to lounge in! Or the perfect white shoulder bag you can carry forever! To see what we mean—and what's still left to buy–click through below.
---