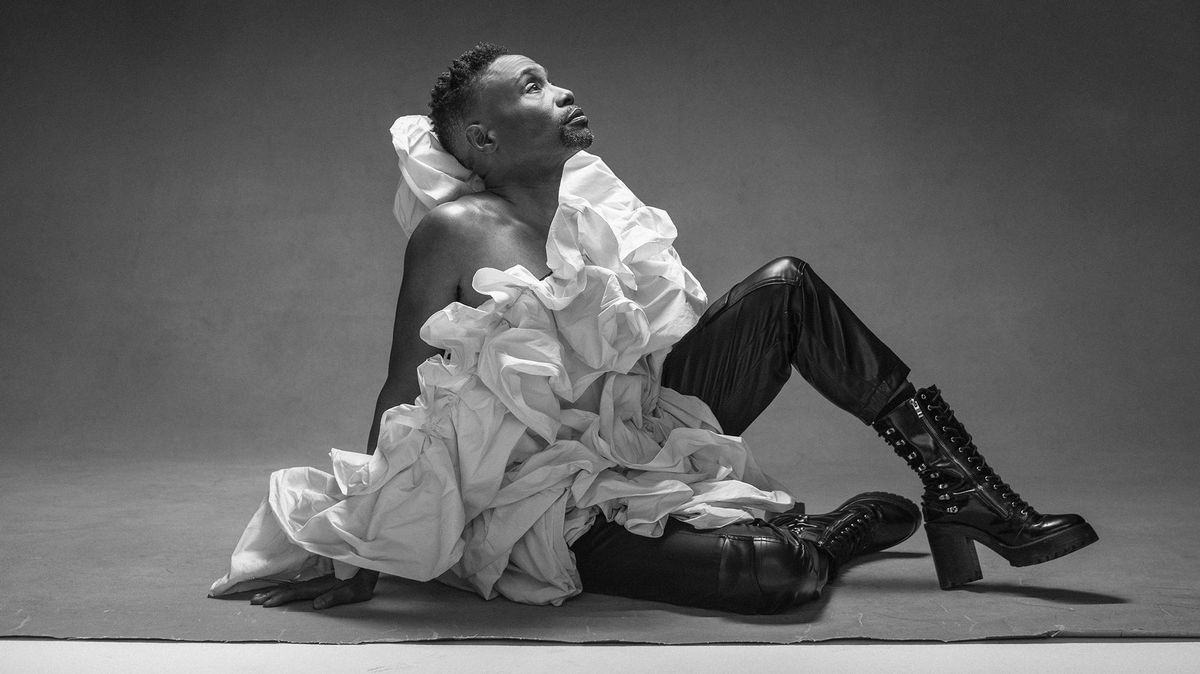 Career
A modern take on the glamour of it all.
"Yas, work, love," these are words that automatically bring out at least a hint of confidence, if not overt fierceness in most of us. This is how it feels to be on set with photographer Lia Clay Miller. The idea of having your picture taken is not a pleasant one for most people, even celebrities who face off with a camera lens almost as frequently as they do a mirror or a phone screen. So naturally, the onus is on the crew to diffuse said tension in the moment.
"When I'm like move this, move this, move this, change this, it sounds like I'm critiquing you so if it's more of a yas, work, love, kind of thing, move that, love this, love that, it becomes this powerful moment," she says, veering into onomatopoeia territory with her exuberant phrasing. "It's also just fun. I love screaming my brains out on set." This cultivated environment of safety, trust, and well, fun creates space for personal connection to bloom—and there lies the magic of her photographs.
Miller's images depict a raw strength, power shrouded in vulnerability, all with an undercurrent of refreshingly modern glamour. "If I had it my way, we would still be wearing hats, gloves, and tiaras everyday of our lives, you know?" She recounts, "I idolize women and I love to see what they can become in an image." The first of those inspiring women was her own grandmother. A trans woman herself, Miller's photos celebrate femininity, often through subjects who aren't traditionally seen through the lens of fashion photography.
Miller's ascent paralleled the era of instagram portfolios and influencer culture. We live in an era where a photographer can't be just a photographer, but a personality, an enigma, an icon. Can this be used to your advantage? Of course, but social media always embeds caveats in its hyperlinked facade of perfection. Below, Miller candidly walks us through her career trajectory, detailing a path wrought with valleys of tokenization and peaks of fashionable glamour.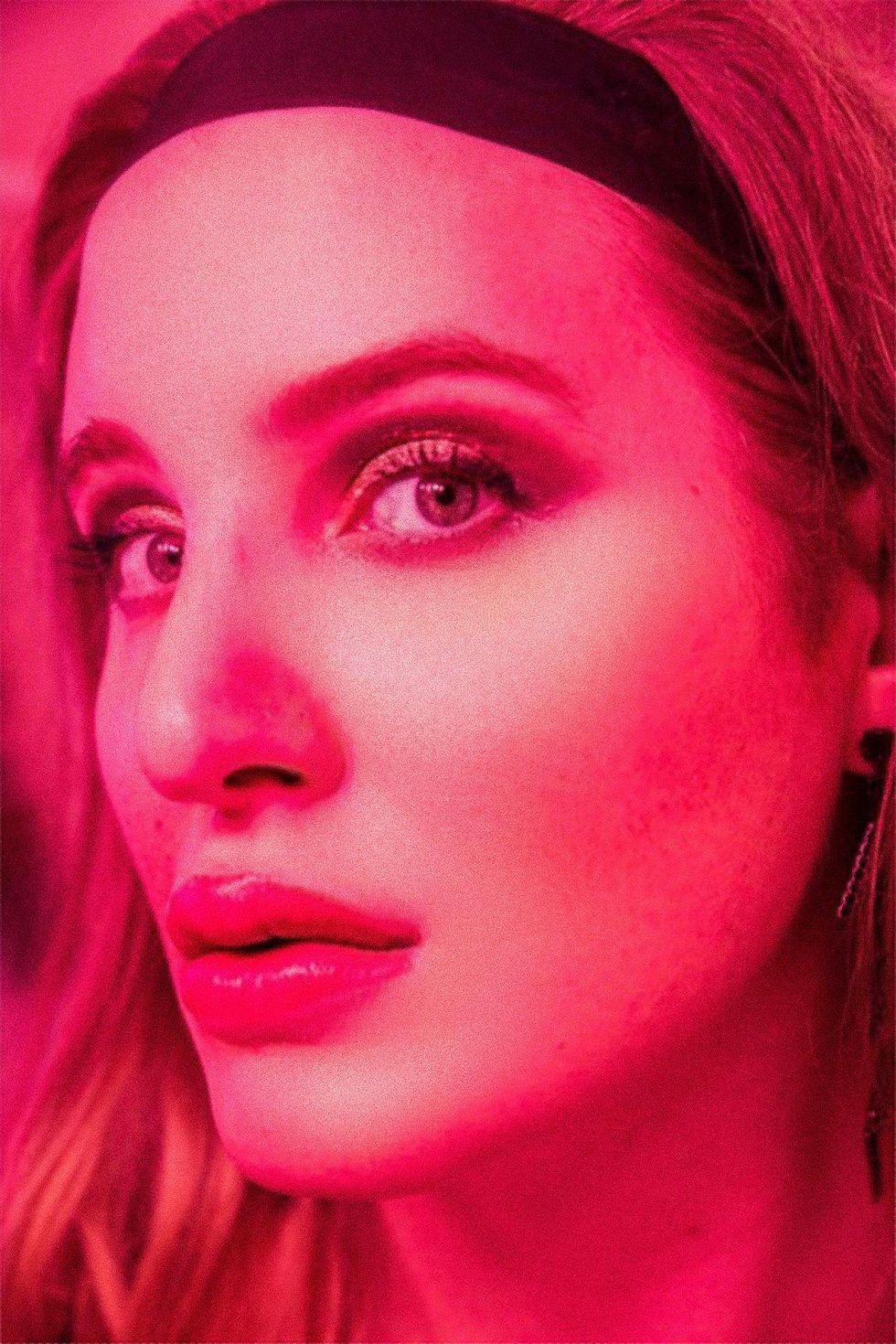 Lia Clay Miller
Can you walk me through your background and how you became interested in photography?
"A lot of uphill battling that's for sure. My roots are in the South. I'm from North Carolina, originally. My on-paper background is essentially that my grandparents were really into photography, my grandmother specifically. My grandparents took trips out West together, and my grandmother came back with photographs. They both supported my young ambitions of being a photographer. I started taking pictures originally because my grandmother told me I would never figure out how to use a camera at the age of eight and I'm a stubborn little brat so I wanted to prove her wrong. It just stuck with me.
"During high school, I started taking pictures of people more and just really getting into it. I think my parents were kind of like, 'Oh, you're doing something.' I met a really good friend named David Levithan who is an author and a publisher at Scholastic. He kind of took me under his wing and pushed me to go to art school, so I went to SCAD and really got into fashion photography. I interned at Art & Commerce several times. I did a stint at Vogue—just tried different internships in the fashion world and kind of went to the circus, I guess. I really, really got into it, the whole fashion world, how a fashion photograph could tell a story that other forms of photography really couldn't. Then, I got out of college, had a major life pause that was just like, 'Oh shit, you're a trans woman, you need to deal with this.' I took two years off. Then, I went to SVA to get my master's degree and got a job for Teen Vogue right out of the gate. I worked with Elaine [Welteroth], Marie Suter, and Philip Pacardi—kind of an iconic year. It was the Trump year, too, which was exhilarating.
"After Teen Vogue, I shot for Candy magazine. I did the cover which was guest edited by Hari Nef and it was all trans women on the cover. That kind of just slung me into freelance photography. I wasn't really planning on doing that. I thought I'd be like an editor or in production. I started picking up gigs left and right. I assisted for Ethan James Green when he was first starting his huge monumental career and really learned a lot. He was insanely decent to me, just taught me the ropes. He was learning too so it was kind of a thing where we were both really in it together which I appreciated. It was kind of an upward spiral and at one point I was like, 'Okay, I guess I'm going to go for this.'"
Was it nice to work somewhere like Teen Vogue in that particular era early on in your career?
"My technical job was freelance photo researcher but I was literally just like the jack-of-all-trades freelancer. I did everything. It was cool to come from the perspective of being a photographer and really understanding how a magazine functions and essentially what they're looking for. It's not even like you're a bad photographer, it's, 'Oh this image doesn't work for this.' When I was there, we had a page called 'The Last Look' and it was literally a picture of something from behind. I would shoot that every month because they couldn't really afford to hire a photographer. It was like you shoot here because the text needs to be here. Once I got Anna Wintour's notorious 'AWOK.' I was in the room when she said she liked the photo, but she didn't realize it was me who photographed it. I was really familiar with production and kind of what it takes to really get a shoot under your wings."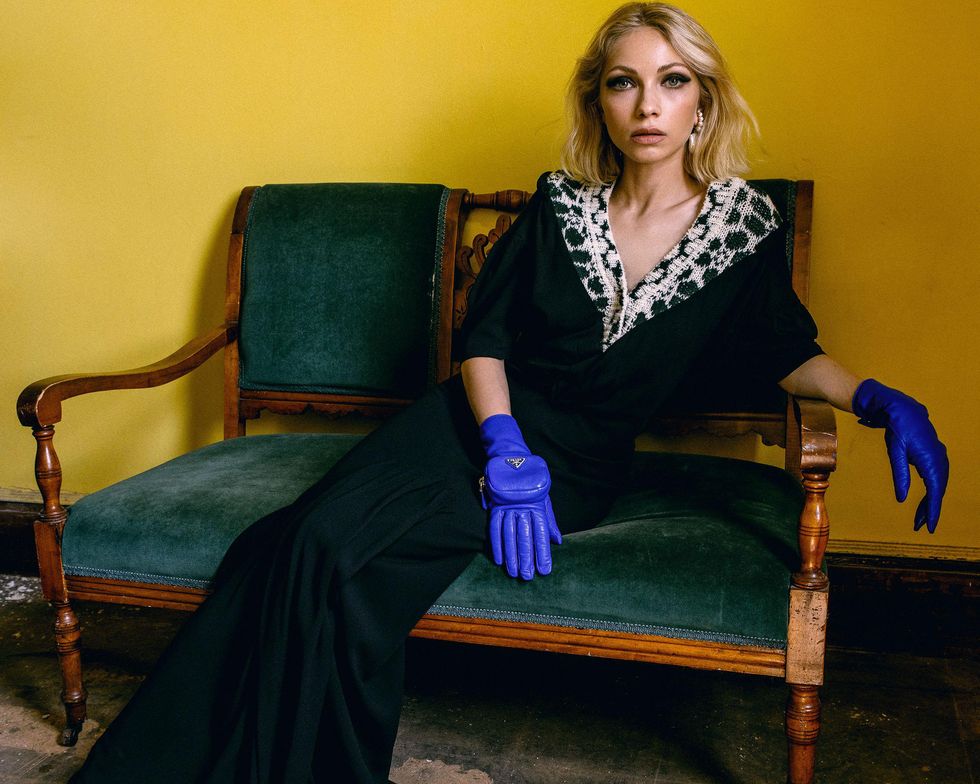 Tavi Gevinson for Elle UK
How would you describe the pictures you shoot?
"Glamour, honey. I've tried to get my brain around this concept of what I do. I'm a yeller. I'm very direction-based. It's just a feeling, a mood. I idolize women and I love to see what they can become in an image. It's very cliché for photographers [to say this] but I love to bring out the glam. My work has been conflated a lot with being a trans woman and photographing primarily trans subjects but I never really thought about it. It was just like, 'These are my friends. They're gorgeous. I want to take pictures of them and make them feel great.' I wasn't trying to push a motive or anything like that. I mean I do love a subject that isn't traditionally seen in fashion photography. I just think there's so much beauty in the world. It doesn't need to be a subscript to a beauty standard that doesn't really exist [anymore]. Then, I love light. I'm very critical of myself. I have a very formulaic system of how I like to see light and how I like to shoot things. I think, when it's my best, the triage of insanity in my head is met. The light scale is from a 9 to a 1, there's a really good black tone, there's a really good white tone. It's in the right frame. There's something in the background that takes it through the lens. It's a whole situation."
On the industry's problem with tokenization:
"I've talked about this a lot in terms of survivalism. I've been around for a minute. I started being the trans woman of photography in the late part of 2016-2017 and the conversation was different—I was in it pre-Caitlin [Jenner]. It's changed dramatically. Throughout the years, I could do this tokenized trans piece; it was put against me putting food on the table."
Why do you shoot so much in black and white?
"There's a completely valid reason for that. I have no idea what I'm doing with color photography. That's just the honest reason. I understand color photography and I understand what I want it to be but it is so difficult. Maybe the blue tone is off by like a centimeter and it will drive me absolutely crazy. Black and white, it's not like that. I know the tonalities. I know exactly where I want them to be. Everyone looks good in black and white. It's iconic. I do color, it just has to be very specific. On the other side of it, especially at the beginning, I had no budget for shoots and a lot of it was set on the streets of New York, which are dirty, messy, and disgusting with trash. If you shoot it in black and white, it looks like a historically beautiful, glam moment."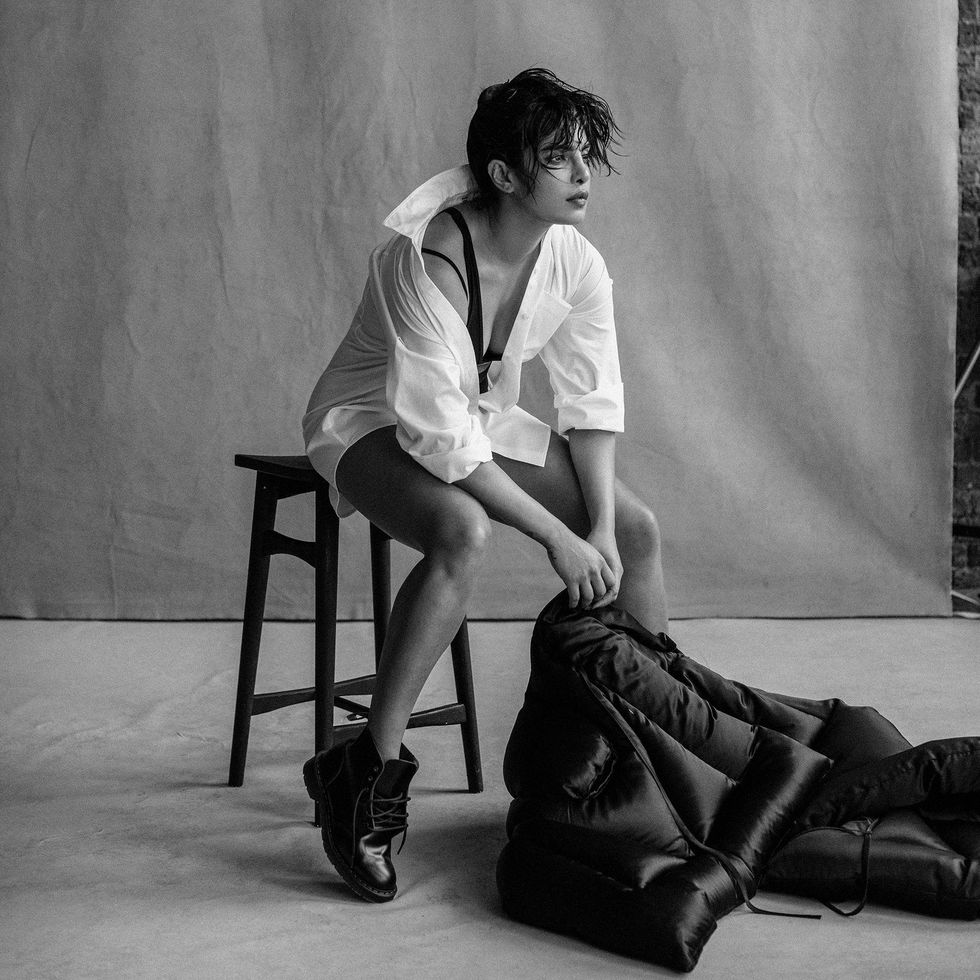 Priyanka Chopra Jonas for Elle magazine
Working with stylists, what have you learned from them?
"Stylists are everything. If I have a stylist on set, it's like we're best friends the entire day. I'm an insanely hands-on photographer. Some stylists really don't appreciate that because it's their vision or whatever. I need a stylist who can be my yes person but also be my no person because I'm crazy and want everything to be this extravaganza—sometimes they need to pull me back. If I had it my way, we would still be wearing hats, gloves, and tiaras everyday of our lives, you know? I love a moment. I love a story. When a stylist is like, 'Can we take this off, pull this back?' I'm like, 'Yeah, you're right and it looks so much better.' At the same time, I love pushing stylists. I always go over to the racks. I always pull pieces that I want to shoot. I do my own style boards for shoots. I mean they're so, so important. They really can change a photograph dramatically. It's just little things like if I want a shirt to feel a certain way. If it's a plain t-shirt, they can tuck it to make it look good. They save you on photoshop because like Jesus Christ, photoshopping out wrinkles is like my nightmare."
How do you feel working in a time where titles are less rigid and creatives often veer out of their direct lanes?
"I think I will always just be a photographer but at the same time, that means so much more now—it's more like creative directing. I don't have to be the best photographer. I don't ever claim to be but I want there to be a creative direction. A lot of times I'd rather be a better creative director than a photographer. I'm a fashion photographer. I want it to be challenged and I want my work to mean something."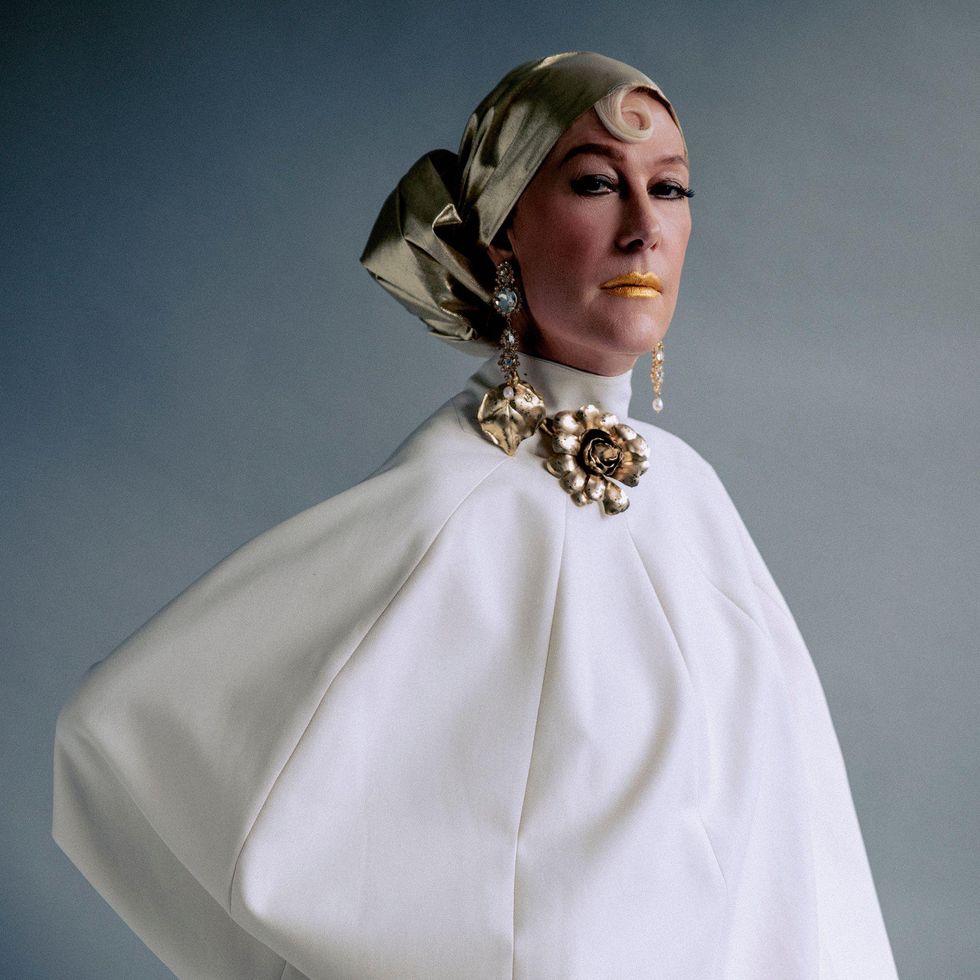 Justin Vivian Bond for Gayletter
I doubt there's a typical process but what does your career look like day-to-day?
"I've always said being a freelance fashion photographer is 10% actual photography, 90% emails to publications, just word processing at this point. I'm trying to find that balance right now. I have no idea how to answer this. It's literally like people start taking notice and then you start being known by the industry. I mean, honey, when I left Teen Vogue, I took the entire email chain with me. It's just being smart. Every magazine I wanted to work for, I look to see who is editing and I do a little bit of covert instagram stalking. You go to parties and you meet people and then you meet people through those people. A lot of it is just getting in touch with people and keeping at it. Honestly, I feel like you do the work and if it's iconic enough for people to take notice, then people are going to take notice regardless."
How has it been working in an era when your trade doesn't account for everything and you need an instagram presence?
"Oh I hate it. I'm such a private person. It's insane. That's a very glamorous answer but I tried to be face-front at the beginning. Just tackling instagram, I would try and post a selfie on my main page and then it would just feel so wrong, not demoralizing but it wasn't for me. You have to be such a personality and an ego now. Before no one cared what the photographers looked like but now, it's like, 'do they dress well? Are they cool?' I hate it because I have never really thought about myself in that way. I became a photographer to stay behind the camera.
"I think we're finally leaning away from it. Social media is kind of dying down and I think people are starting to see the passé nature of it. For the longest time, I would not get jobs because I had only like 5k followers. It's crazy to think about photographers back in the day like Annie Leibowitz. No one knew who she was at the beginning besides her work in Rolling Stone. They didn't know her life or her social media handle. If I was a photographer back in the '80s and '90s, I would have been so much further in my career than I am now."