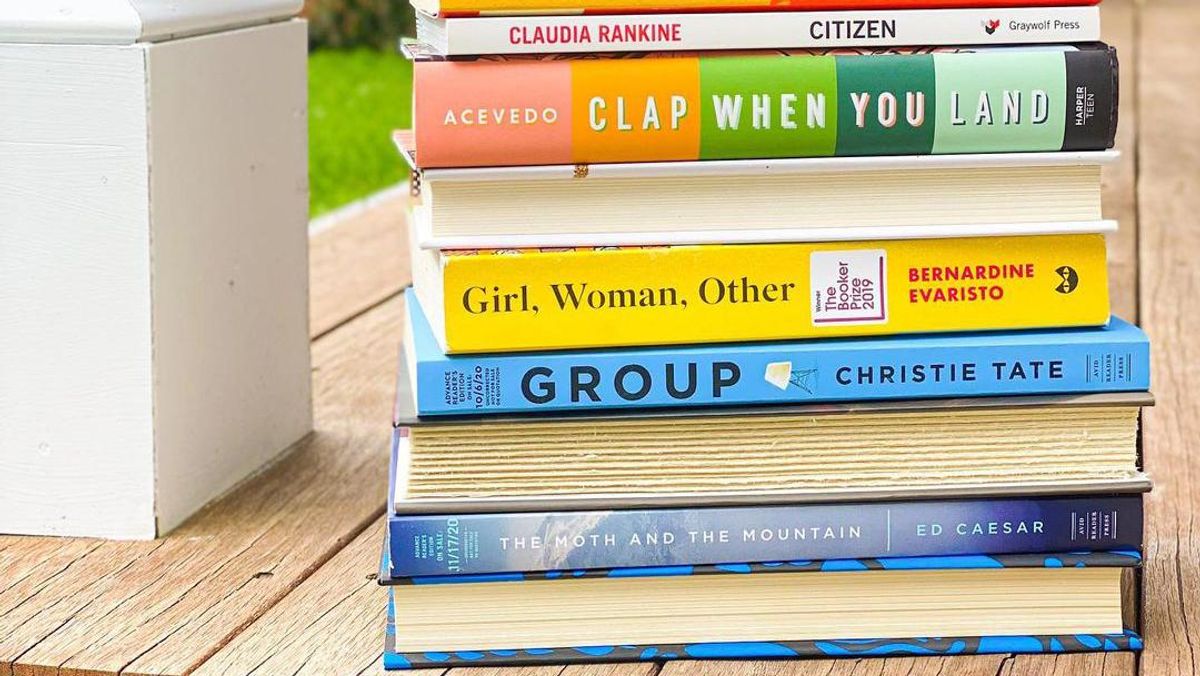 Shopping
13 Fall Books to Cozy Up With This Season
From deeply personal memoirs to suspenseful thrillers.
Hot take: Reading on a beach is overrated. It's the sand and the heat—it gets everywhere, including all over your pages and in your eyes, and the blazing sun prevents you from ever getting truly comfortable. In my humble opinion, fall is the best season for reading. You get to snuggle underneath a cozy blanket, sip on a range of warm, seasonally friendly drinks, and enjoy the crisp air while immersing yourself in a book.
Below, our staffers give us a peek into their fall reading lists. From Gabrielle Union's deeply personal memoir to Sally Rooney's highly awaited third novel, you'll want to add these titles to your shelf ASAP.
Ama Kwarteng, Beauty Editor
Sally Rooney's highly anticipated third novel, Beautiful World, Where are You, focuses on two couples. The first duo consists of Alice Kelleher, a young Irish novelist who achieves fame at a young age, not too different from Rooney herself, and Felix Brady, a warehouse employee. Eileen Lydon, Alice's best friend who works at a literary magazine, and Simon Costigan, a left-wing political consultant, make up the second twosome. The novel is classic Rooney: The author takes everyday, mundane situations and sharpens them to expose the power dynamics that we engage with on a regular basis. The dialogue is stripped clean, Richard Carver–style, yet each line hits home, capturing the interpersonal tensions between the four main characters while also addressing the dilemma of wanting to remain independent yet needing to be understood.
Sally Rooney
I was mindlessly surfing the internet when I came across Durga Chew Bose's essay "Heart Museum," the first piece in her essay collection Too Much and Not in the Mood. I thought I'd read a couple of paragraphs; instead, I took down the lengthy, mind-bending piece in one gulp and bought the full collection immediately after. The rhythm of the essays follows the ebb and flow of Chew-Bose's thoughts and emotions. Her voice is bold and striking, calling to mind Sleepless Nights by Elizabeth Hardwick—each piece contains a multitude of fragments and flashes that depict the interior of her mind as Chew-Bose observes the world around her and writes her way towards some sense of understanding.
Durga Chew-Bose
Lyonel Trouillot's novel, translated from French to English by Linda Coverdale, takes place during one fiery evening in modern-day Haiti and follows three different narrators as they navigate a violent political upheaval in the city of Port-au-Prince. Through the eyes of the narrators, Troulliot weaves the events of the past with the present moment, resulting in a haunting, poetic, and hallucinatory narrative that grapples with memory's psychic powers and the clues we notice when we look back.
Linda Coverdale
Greg Brossia, Managing Director + Chief Digital Officer
I have always been a fan of Babes in Toyland, a lesser-known post-punk band from the '90s. They were all self-taught musicians, and because they had virtually no formal training and were so young that they only really played with one another, they were able to create a language all their own. So much melody and meaning in all of that dissonance. This book was written by the original bassist, who was only 17 when she joined the band. It came out a few years ago and I got it immediately, but I have not entirely read it. I keep putting it off and not because it's not great, but rather because I don't want to finish it. It's been brilliant so far.
Michelle Leon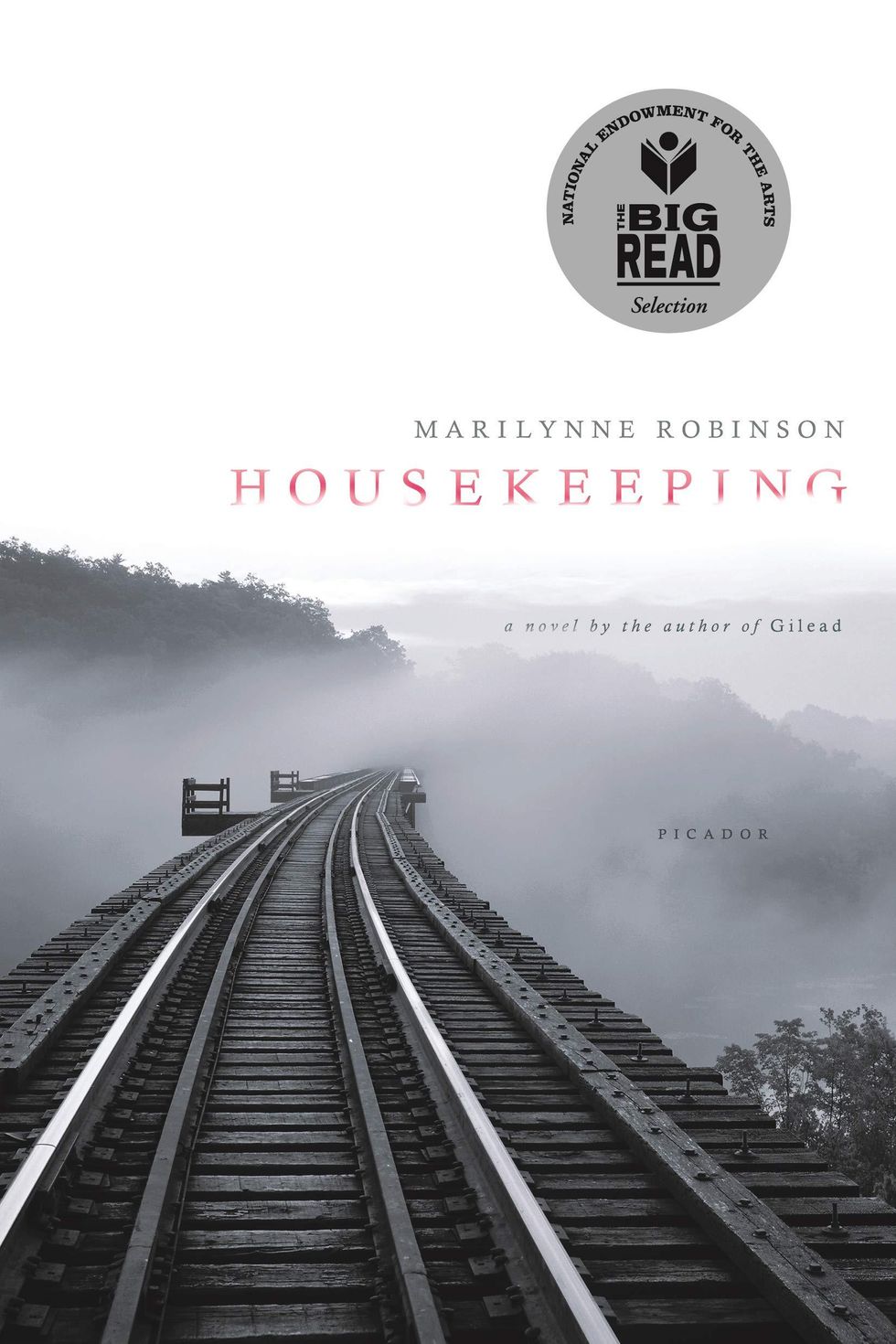 I re-read portions of this every year for inspiration. It is a gorgeous book and is often overshadowed by Marilynn's other books, like Gilead, which won her the Pulitzer Prize. Housekeeping is told with such sensitivity and empathy. It is about loss and not belonging. It has the best ending of any book I've read.
Marilynne Robinson
I really want to read this. I really like the outsider angle and how people who felt different either found a way to belong or carved out a unique place for themselves.
Ly Tran
Camille Freestone, Associate Style Editor
I'm a huge fan of Edith Wharton, and The House of Mirth is one of my all-time favorites. She paints a picture of New York's aristocracy in the early 20th century, where the line between the haves and the have-nots is blurry at best. You'll find yourself bewitched by complex characters that battle the confines of societal wealth. Fair warning: Wharton is not often one for a happy ending.
Edith Wharton
In a collection of nine stories that offer a glimpse into the 1980s and '90s of Los Angeles, Babitz explores the allure of that California lifestyle so many of us are intrigued by. I'm repeatedly drawn in by the rock-and-roll culture of the '70s, '80s, and '90s—Just Kids by Patti Smith is one of my all-time favorites—so I've added this to my list of books to read this fall. (I may or may not have also seen one of the Gossip Girl ensemble perusing its pages on the steps of the Met.)
Eve Babitz
I count myself a big fan of Michael Chabon novels—couldn't put Moonglow down, so here's another I've added to my list. As this one earned itself a Pulitzer Prize, I figured I couldn't go wrong. Also set in early 20th century New York, this story follows an escape artist and his artistic cousin on their adventure through Manhattan. Not normally my type of plotline, but consider me intrigued.
Michael Chabon
Jessica Fields, Editorial Production Fellow
A good thriller novel is a must for me come fall, and this one checks all the boxes. The story follows a family that has recently moved to a small rural town in order to help their son adjust to his secret special ability. Though the town is familiar, being the hometown of the parents, strange things begin happening all around the family. With just a touch of horror and the perfect amount of creepy suspense, this book is a page turner for the season to come.
Chuck Wendig
This follow-up memoir is just as heartwarming as its prequel, We're Going to Need More Wine. In this book, Union picks up right where she left off and dives deep into her new life as a mom and the recent challenges of her career over the years. It's witty and insightful in a comical and entertaining way that only Gabrielle can deliver. Like a conversation with a good friend, this book is full of stories to lift your spirits no matter how your day starts or ends.
Gabrielle Union
The latest addition to the Thursday Murder Club mystery series is dripping with suspense. In this story, the detective quartet meet an unexpected visitor seeking their help to clear his name from a robbery. But as the bodies begin appearing, the group quickly adjusts to find the murderer before they are next. This classic whodunnit mystery is a witty read that's perfect for a book club or group reading.
Richard Osman
Heading into fall, I find myself reaching for this encouraging book of self-care. Through personal stories and guided lessons, Elle drops gems and daily reminders for positivity, courage, and self-compassion. As work schedules begin filling back up, this read is a perfect way to prepare for the busy days ahead.
Alexandra Elle