This Paris-Based Buying Director Is Not Afraid to Lean into Oversized Silhouettes and Menswear
Paradise Garage Store's Estelle Chemouny shares what she wore this week.
Style Diaries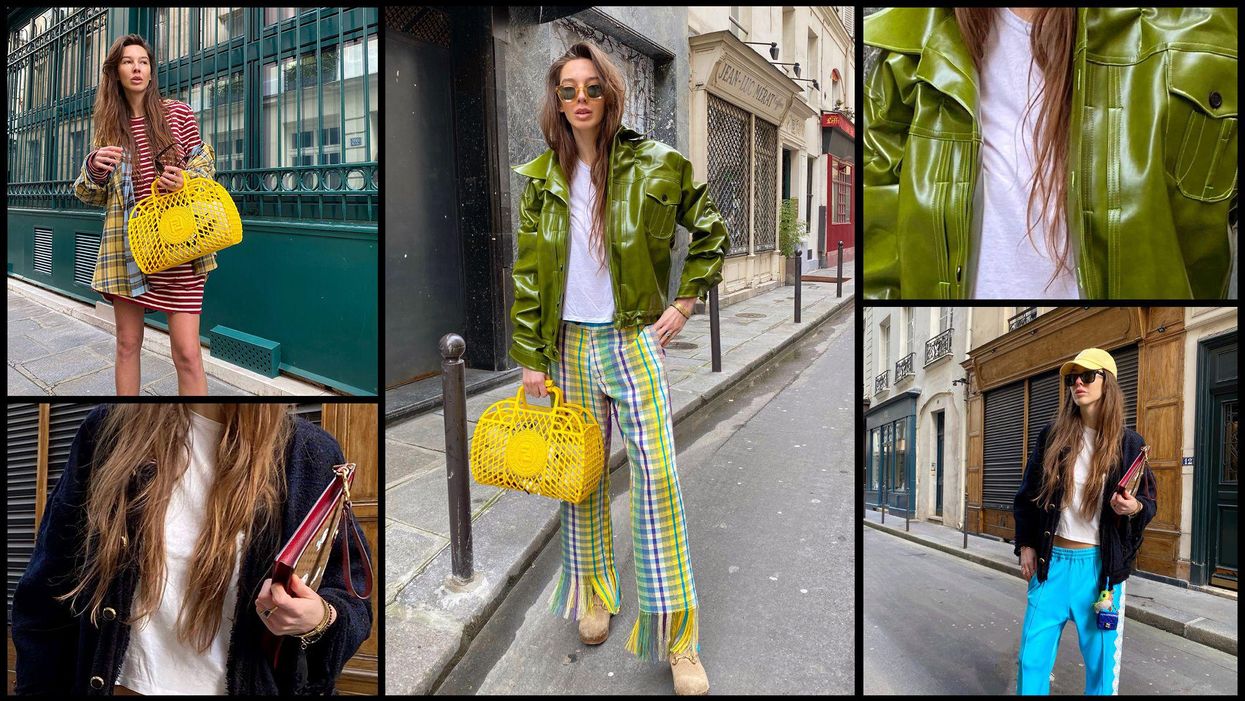 Photo: Courtesy of Estelle Chemouny
Welcome to Style Diaries, a new series where we research the physical manifestations of our closet tours IRL. We're asking friends and tastemakers to show us what they're *actually* wearing during the week and provide a little insight into their thoughts on the current state of fashion. This week we are speaking with Estelle Chemouny, founder and buying director of Paris-based Paradise Garage Store, a sartorial haven for the coolest emerging designers.
What does your style *actually* look like right now?
"It's colorful, bold, and comfy! My style hasn't changed much this year, as I've always loved oversize silhouettes, menswear, t-shirts as dresses, and track pants."