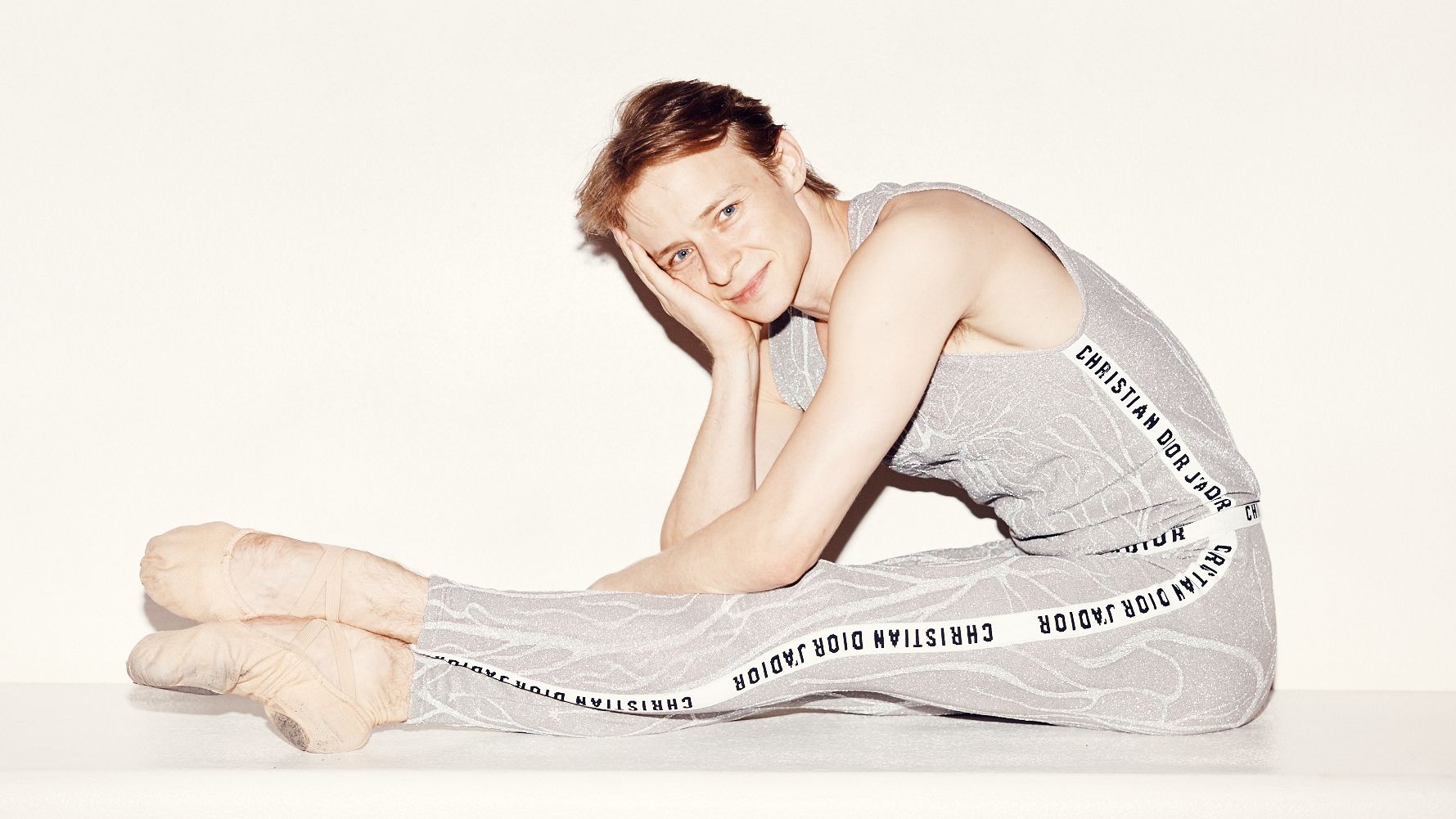 Fashion
Maria Grazia Chiuri's designs have been everywhere this year—from the desert to the Guggenheim.
Weston Wells
By now we've seen the "J'Adior Christian Dior" ribbon band everywhere—on the runway, at awards shows, in the desert and, of course, in our dreams. Maria Grazia Chiuri has used the band on slingback heels, tulle two-pieces, and now on ballet costumes in collaboration with Works & Process at the Guggenheim.
---
The performance, titled Falls The Shadow, is spearheaded by American Ballet Theater principal Daniil Simkin, who has trouble putting the performance into words: "First and foremost, it's an unprecedented experience. It is a mesh between dance, fashion, multimedia installation, and site-specific work. It's difficult to describe in one sentence, but I can say that it will be special." It's hard to think of a word other than special to describe the dance, which incorporates 3-D mapped visuals and will be watched by a standing audience scattered throughout the floors of the iconic spiraling rotunda.
The inspiration for the costume comes partially from the venue, where the shadows of the rotunda will move with those of the dancers. Maria Grazia Chiuri watched many rehearsals before designing the final product, a simple and elegant bodysuit with vein-like embroidery throughout. Daniil's favorite part is the subtle details in the grey shine: "How I see it, the veins are like extensions of energy, just like our projections are extensions of the dance onto the architecture. The costumes therefore give a certain sense of continuity and uniformity to the piece."
Watching Daniil and his dancers move across the ground floor of the Guggenheim like brushstrokes of a painting, as abstract visuals project onto their bodies, it's hard to imagine we could have anything in common with him and his dancers, whose movements feel so transcendental. Yet, just like us, Daniil feels a certain way when he wears Dior. "Certainly very expensive!" he says. "To me, Dior symbolizes timeless beauty and elegance. We wanted to create a piece which would touch everyone, regardless of their age, background, or where they are from, just like Dior's designs have consistently moved people from all over the world for generations." Not only have Dior's designs moved everyone everywhere, but now they'll be moving in a way they never have before–and we've never wanted to become a ballerina more.
You can see the performance on September 4-5 at 8:00pm or 9:30pm at the Guggenheim Museum.