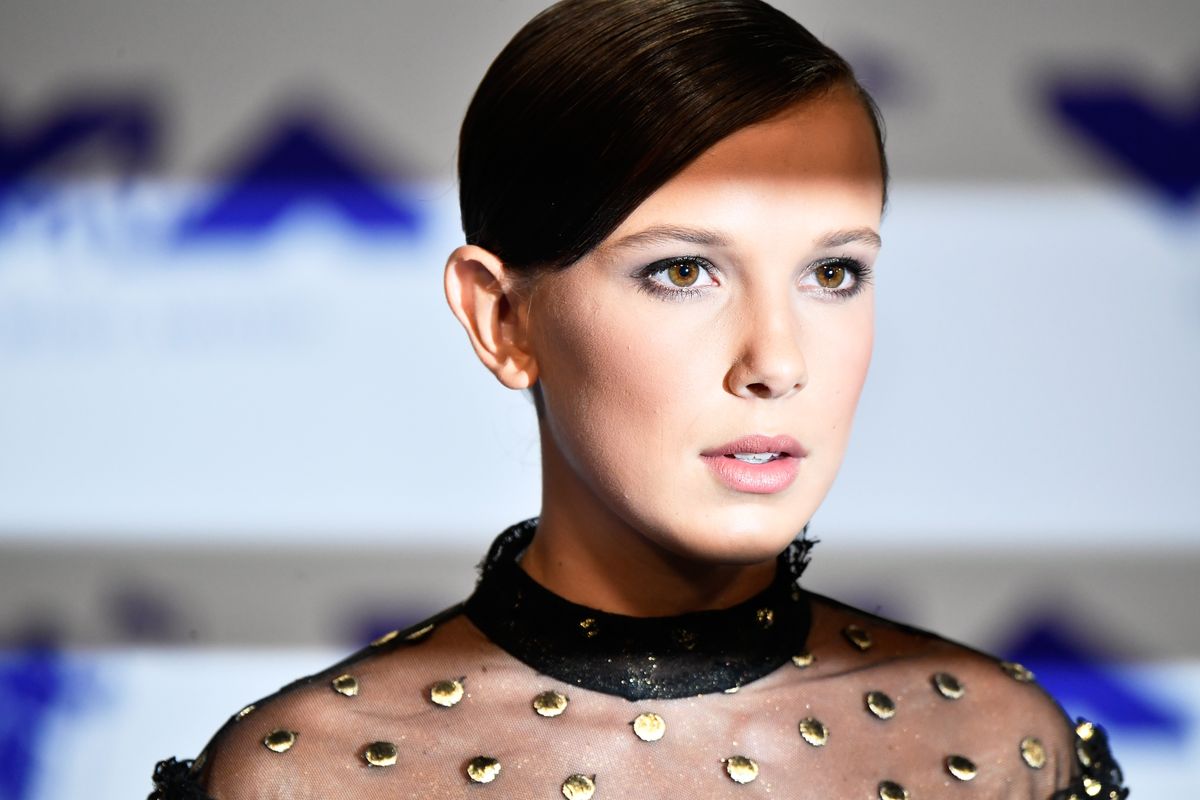 Celebrity
Because not all of us can pull off a latex pink one-piece like Nicki Minaj.
The MTV VMAs are known for a lot of things, but one of them is definitely not subtlety. In the past, celebrities have shown up doing the most, and this year was no different. Jared Leto wore a rainbow sequin cape, Nicki Minaj worked a pink latex one-piece, and DJ Khaled's son Asahd put our childhood wardrobes to shame in a custom Gucci suit (!!!). Paired with those unexpected performances (like Ed Sheeran and Lil Uzi Vert performing each other's songs?!), these over-the-top outfits (we want Miley's pink hot pants, STAT) will inevitably be used as inspiration for Halloween costumes this year.
But, even if yes, we've dressed up in a blue fuzzy bra a-la Gwen Stefani in 1998, or with a fake snake channelling Britney Spears'  iconic 2001 performance, we'd like to argue that this year, there were bits of relatable—aka completely wearable—fashion inspiration as well. From Millie Bobby Brown to Yara Shahidi, here are the eight looks we would 100 percent wear from the VMAs, along with the pieces we're adding to our shopping carts to *actually* make that happen.
---