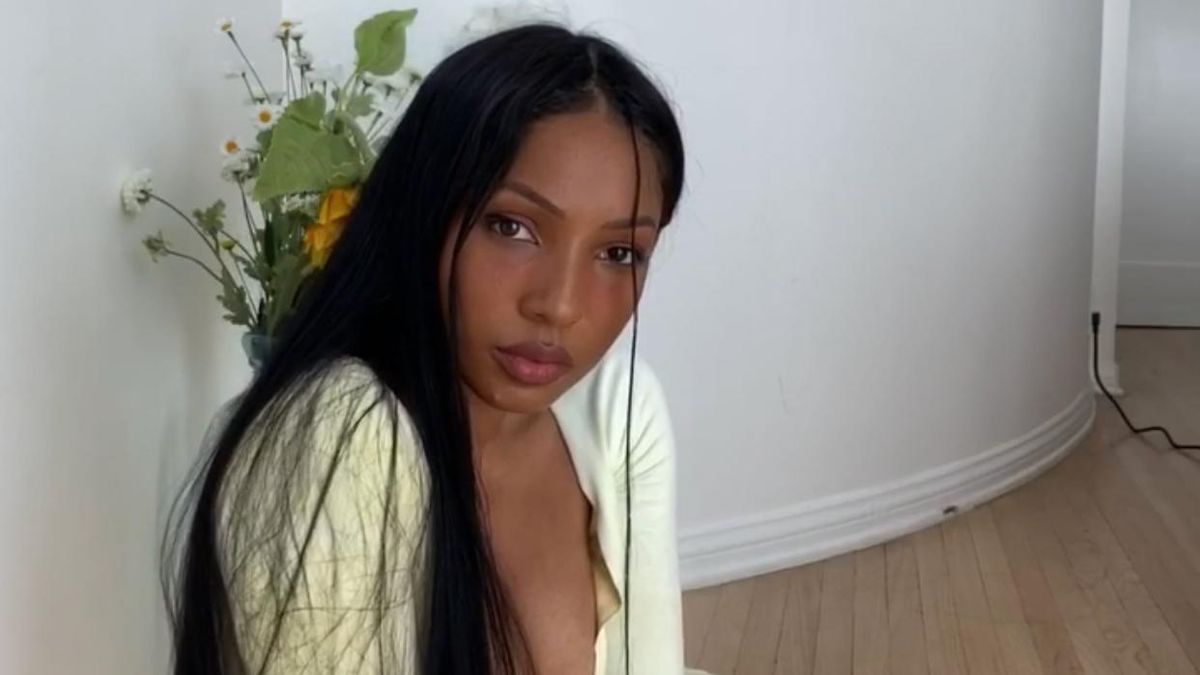 Ones To Watch
Diana Gordon is the artist shifting sounds while keeping it real.
Rarely in a world of over-exposed artists are we faced with a genuine mystery. For Diana Gordon the vocalist, songwriter, producer, and composer, this means one thing, but for Diana the person, the unknown holds more weight than what's clear. With a voice honed over years of writing for other artists, her words and the sentiments that inform them have already entered the public lexicon in some of pop and R&B's most prolific hits. The greatest mystery? How a teenager at a performing-arts high school broke into music with a dream and a pen, then came away with the renewed will to commit to writing her own narrative—and music—in service of the original dream. With a body of work too long to list, the distillation of Diana Gordon has been a process over years of refining and finding. Since her 2018 debut EP, Pure, the artist has released singles like "Becoming" and "Rollin," both of which encapsulate a persona that's equal parts breezy and weary. On the more recent Wasted Youth, the artist opens with a climatic, guitar-backed track that sounds like her theme song. The soft chant rides in on a trap beat and lays it all out, saying, "Ooh, Ooh, Diana, she's so fly. She banana, she get live, panorama on the ride, got no manners, I'm like—ooh, oh Diana, she can't—yes she can, I'm from New York, with the grammar goin' hard, Go Diana."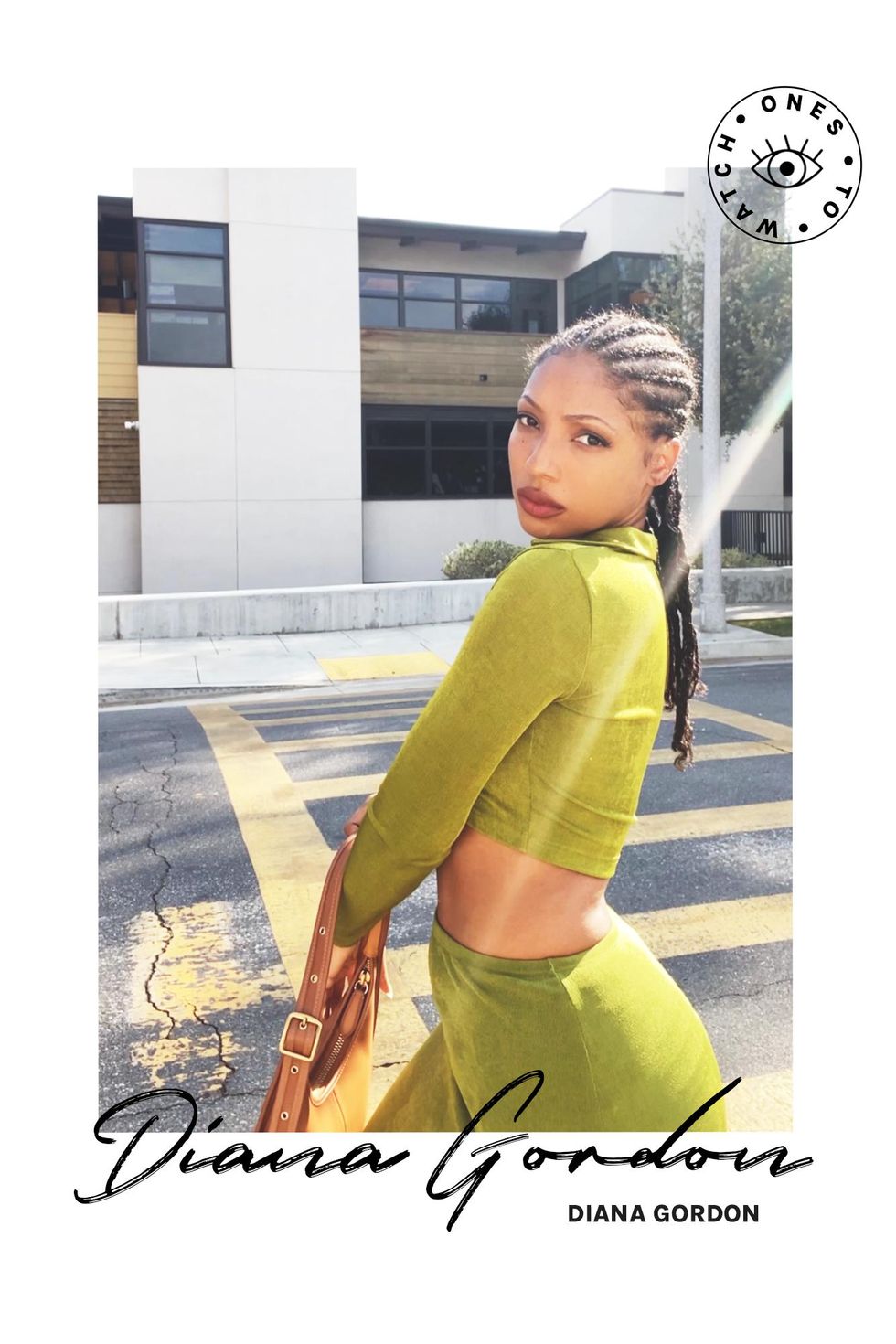 Photo: Courtesy of Diana Gordon
She's from humble beginnings
"I grew up in southside Jamaica Queens in New York City. I was always outside running around, getting into things with my sisters and brothers and the neighborhood kids. On many occasions, we made hard times into good days. Sometimes mayonnaise sandwiches and tuna with eggs was a feast, and sometimes when the lights was off we made up games. We went to church a lot. That's where all the adults in the neighborhood went to 'group therapy' and the kids had to sit and behave. I hated it. We didn't have much money, but nobody did and that was just life. I realized that I could change that, though."
Music was her raft
"I was the type of teenager that parents pray for. My parents were wild-strict for no reason, but I was super responsible. I worked two jobs and sold cake in the halls between classes in school and had an internship at a record company. I didn't have time to party or for boys. I was focused. I went to an art high school on the upper west side of Manhattan. I had never seen the ballet or the opera or different kinds of people before that. I never had the freedom to explore outside my neighborhood on my own before that. My voice and my ability to write was my gift from god and it brought me joy every time I used my gift, and when I realized that it could also make me money and change my life, I didn't look back."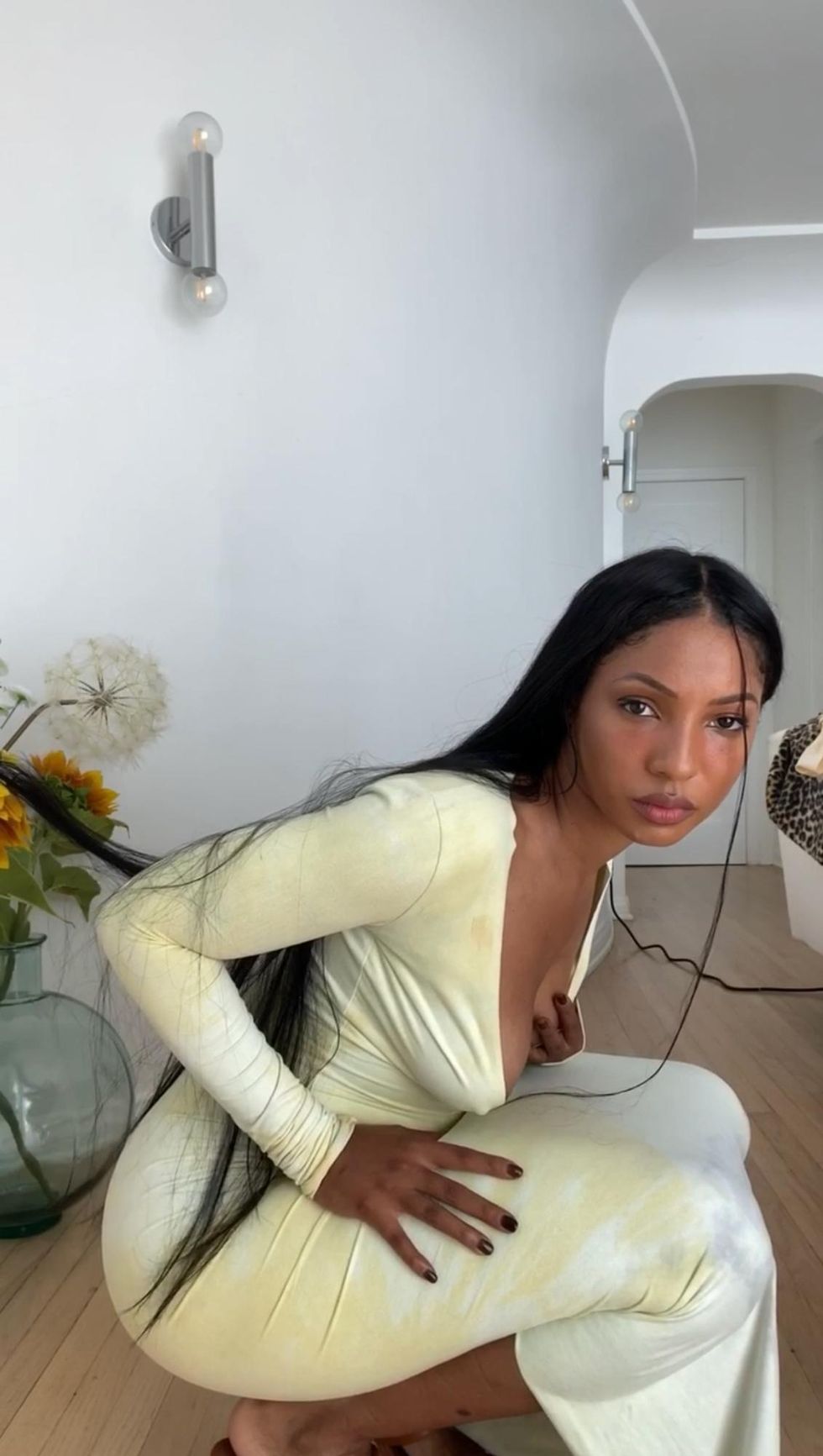 Photo: Courtesy of Diana Gordon
How it started vs How it's going
"God, if I could talk to my younger self! I was working as a coat-check girl in a club in Brooklyn around the time Mary J. Blige recorded and released a song I wrote with (now Oscar-nominated producer D'mile). I never wanted to write songs for other people, but I was broke, and when the opportunity presented itself it only seemed natural to go with the flow of things. I signed to a major label right after that, straight out the gate in 2006, way before I was ready. By 'ready,' I mean I hadn't yet had any idea or inkling of myself or who I was or what I liked or who my people were. Not my style, not my sound, and I was far from being a woman. I was a naive little girl signed to a multi-million-dollar deal (I pocketed little to none). The all-male team I had around me as my advisors and management did very little to protect me. I was pushed into whatever made them the most money. I was doing my own makeup and hair for huge television and in-person events—that was not yet a skill I had honed. It was embarrassing. I spent my twenties making happy upbeat pop music for the club, and I was sober since birth and depressed as hell. It took a lot of faith to walk away from the machine to take my life and career into my hands."
Relying on her own gifts has proved to be the best way
"The first song and video I ever made as an independent artist was called 'Stimela.' In high school I had a foreign exchange mentor come from South Africa and teach myself and my classmates songs and dialects from the motherland. His name was Hugh Maskela and he is a legend. 'Stimela' is his song in which I interpolated and added my own metaphorical story of freedom. A fusion of alternative R&B and African Zulu. I posted it on YouTube and Bandcamp in 2012. Without press and a social media push, it racked up over 12 million views. That felt so good because it was all me. The music, the costumes, the angles, and the editing in the video. That was when I first started to explore who I was as a human being and as an artist. I am still learning and growing and I will continue to, but I know who I am and where I stand now. I know the glory of art is in the details, and I'm always looking forward for progression. I now know my creativity is not limited to music, but architecture, design, fashion, style, decor, film, and storytelling. I get just as much joy from these things as I do composing music. Today I am focused on my legacy and creating honest art that I will be proud of in 10 to 20 years. If my gut doesn't approve, it won't make it out the door."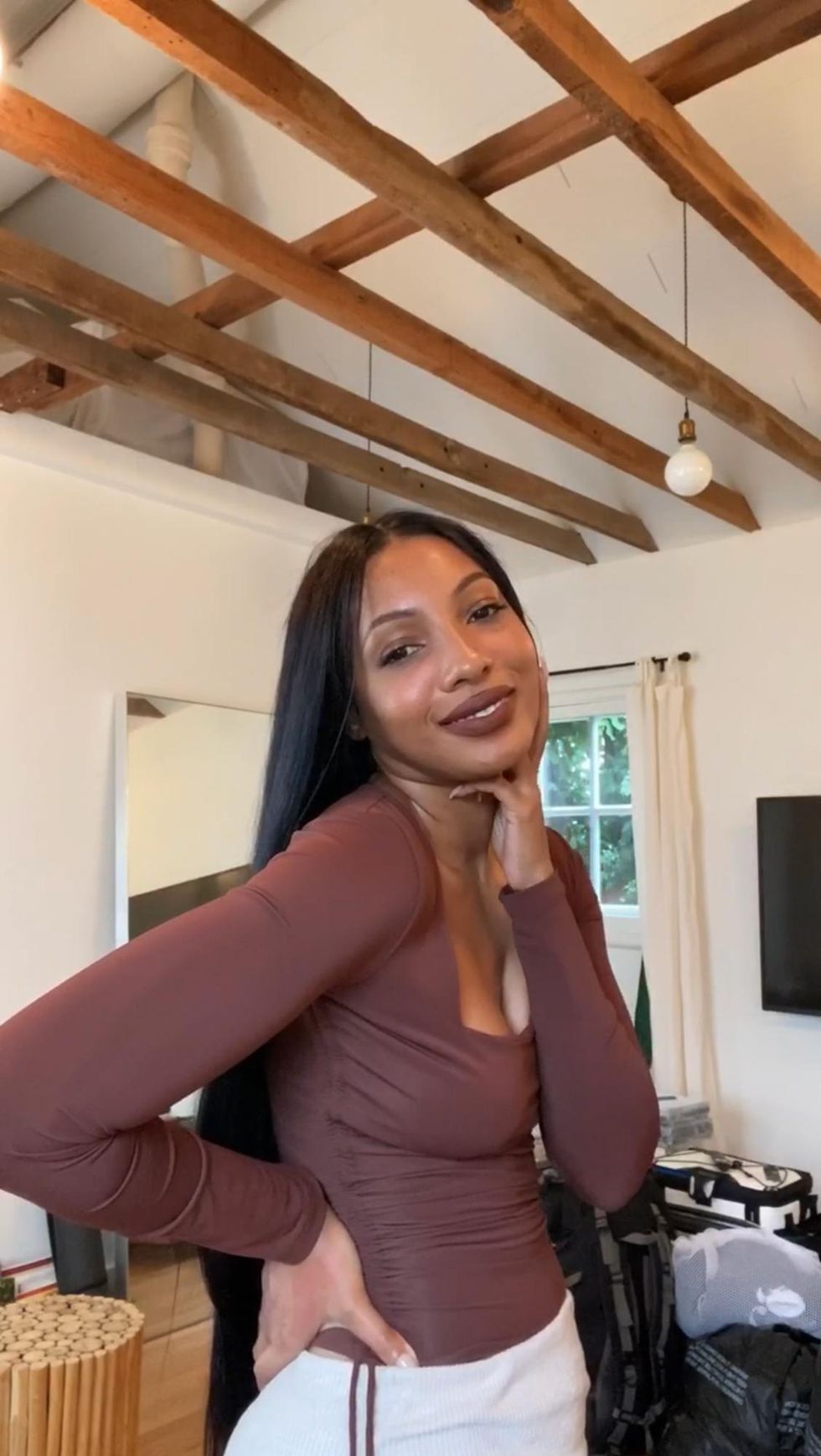 Photo: Courtesy of Diana Gordon
Her most sacred collaborations
"In 2012 I put out a mixtape that was super underground. Not many people have heard it. A young Travis Scott is featured on it. I remember meeting him in the studio and being so impressed with how he knew exactly what it was he wanted to do with his art and career and how he was going to build his world. I have been a fan of Yves Tumor since Noid dropped, and one day when I was working out of this rehearsal studio in Eagle Rock (Los Angeles), I faintly heard the song playing in the distance. I made my band stop playing and listen. Once I realized Yves was also rehearsing in one of the rooms, I ran door to door like a freak pressing my ear to the wood until I found them. I begged them to sit on the floor and just listen. Sean came and sat in my rehearsal and decided we needed to make music together. Soon after we birthed 'Kerosene.' It has my favorite vocal performance I have ever done. I worked on 'Chewing Gum' with Dev Hynes...he's hilarious. Been working with Brent Faiyaz a lot, he took me on tour to open for him and we became family. Of course, working on Lemonade. Working with an icon changed my life, and then subsequently, that provided the bucket-list checkmarks of being on a song with Jack White and the Dixie Chicks singing something I wrote. I rarely write for my peers these days, but every so often it happens. Mark Ronson called me and Romy (from The XX) into the studio one day and we wrote the (Grammy-winning) song 'Electricity' for Dua Lipa. These opportunities also financially make it so I can continue to take my time making my own solo work."
Photos: Courtesy of Diana Gordon
Want more stories like this?
The Artist on a Joyride to the Future
Meet the Cross-Cultural Artist Making Fresh Blends
The Neo-Punk Songwriter Bringing Softness to the Hard Edge