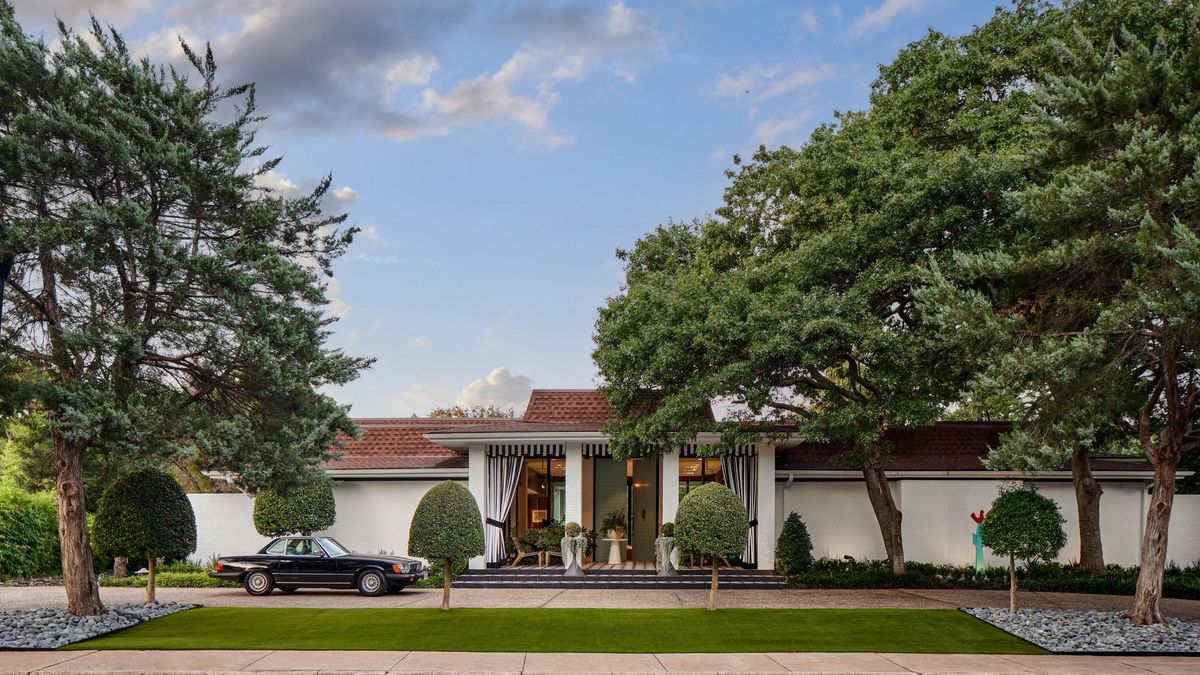 Interiors
Inside a California- & Italy-Inspired Home Full of Mid-Century Modern Decor
Eddie Maestri's Dallas home pays homage to West Coast hotels.
While an old house can often seem like a molehill on paper, reality's version is unfortunately often more akin to a mountain. Time is structural longevity's enemy—the need for upkeep and renovation is difficult, if not impossible, to escape. With each renovation, comes a new design philosophy from a new owner. When Eddie Maestri moved into his Dallas home, it had been renovated in the '90s, but Maestri himself was much more interested in the home's aesthetic predecessor.
Luckily, the architect and designer was able to uncover blueprints and sketches for the '70s version of the space, after connecting with the seller—a widow in her 90s—and her daughter. Structural issues forced him to basically strip the space down to its studs, but armed with the original notes, Maestri was able to adhere to the architectural integrity as much as possible—with a few modern updates, of course.
When the designer, his husband, and his two children first viewed the space, that sense of home was instantaneous. "I was so giddy when we first went through it," says Maestri, "I was like, 'Oh my gosh, look, it's everything we wanted to do.'" The duo desired the perfect balance of clean mid-century design—and the elements that come with it like high ceilings and open spaces—with the tradition of the neighborhood. From there, he could infuse the space with his family's personality and a heavy-handed homage to the '70s.
Within the home, he juxtaposed seemingly unlike elements in a surprisingly harmonious manner. Upon crossing the robin's-egg-hued doorway, you'll find overt references to California mingled with nods to Italy, even subtle allusions to Japan. It's Fornasetti meets the Beverly Hilton, Mad Men meets Slim Aarons. Maestri is not afraid of color nor is he bewildered by print. The architect and interior designer then grounds all those loud aspects with the clean lines of mid-century modern silhouettes.
As special attention was paid to the details, you'll find black-and-white detailing from the cabana mimicked on the ceilings of the interiors. The doors look straight out of a '20s nightclub while the palm frond wallpaper alludes to the Beverly Hills Hotel and, as his children pointed out, the stone fireplace appears startlingly similar to one in The Incredibles. The decor is elevated but not precious, retro but not gimmicky. Though decorated to the nines, it's a home more so than a house. Continue scrolling to uncover more about Maestri's design process and how he renovated the entire space without sacrificing its aesthetic integrity.
Hygge & West
Jaime Hayon for &Tradition
Surya Rug Co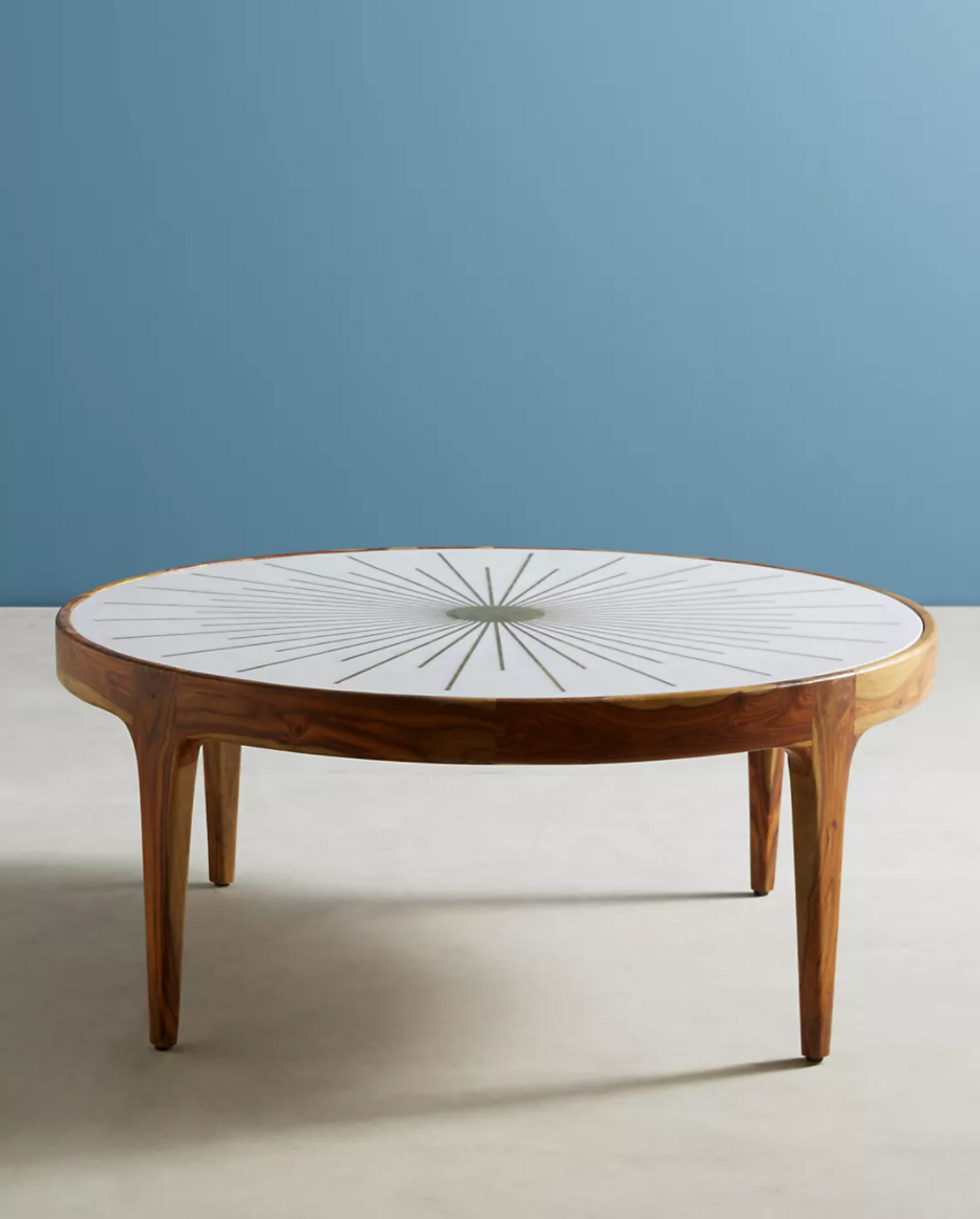 Anthropologie
Martin and Brockett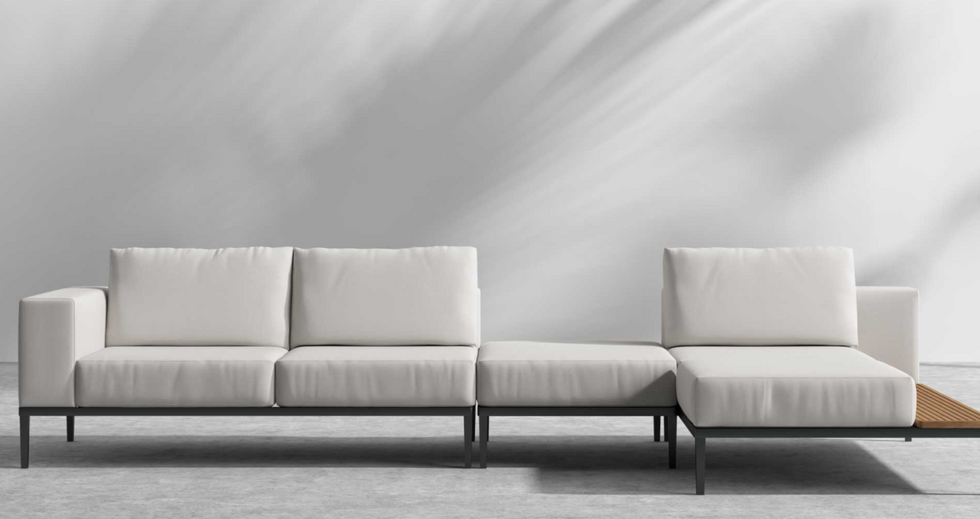 Rove Concepts
Tom Jean Webb