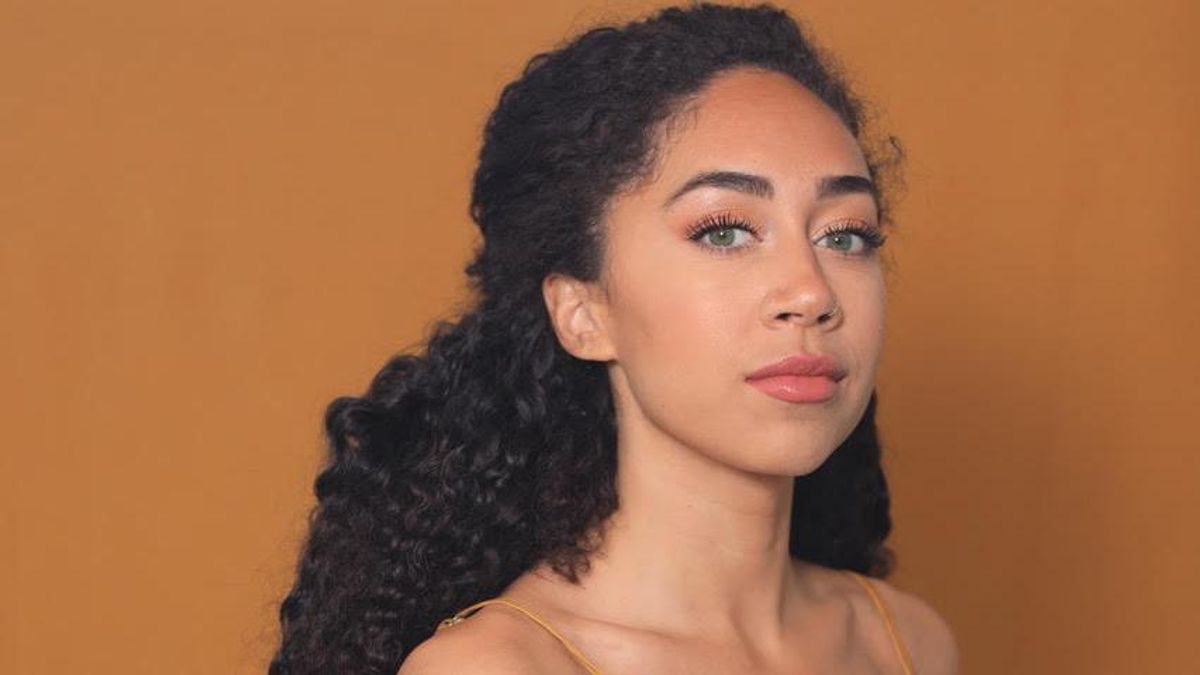 Love And Sex
Cuffing Season: Intimacy Expert Shan Boodram Talks to Us about the Dos and Don'ts
How to navigate this sexy time of year.
As the days get shorter and the weather gets colder, we're all seeking a little more comfort and warmth. Enter cuffing season, a time when you might get extra cozy with someone you've been seeing casually as a means to spend the colder season more intimately.
We spoke to sexologist, author, and podcast host Shan Boodram about the dos and donts of this special time of year. Here's how to get the most out of cuffing season, both sexually and emotionally.
What is cuffing season?
"Cuffing season refers to relationships that are built when it gets colder. Summertime is all about socializing and meeting new people. Then when it gets colder people go out less, meet fewer people, and so you hunker down with the person you had the best connection with during the warmer months."
What are some of the positives and pitfalls of cuffing season?
"One positive is being able to advance intimacy. Normally in the summer it's really easy to get on dating apps and meet new people. With cuffing season, you advance intimacy with someone you had a great connection with. There's a lot of discovery and self-discovery. However, with that there's always a possible downside—cuffing season can be transactional and temporary. When a relationship is built on convenience or circumstance rather than the celebration of individuals, it can lead to a breakup when they find someone better or it gets warmer. There's a throw-away component to cuffing season."
What are the dos and donts of cuffing season?
"A massive do would be to be upfront about why you're advancing intimacy and what you like about the person. There's a lot of positivity that can come with being upfront. You can be like "I'm not looking for a relationship—I do know that I don't want to go out and I would like someone to watch Squid Games with and I would like it to be you." It doesn't have to be negative to say you're not looking for something completely long-term. It makes it easier for you and the other person, and you don't need to worry that you're sending mixed signals.
"A don't would be, don't over invest, I think intimacy should be a slow and small exploration. Imagine you're on a bike, there's two ways to go downhill. One way is that you can take your foot off the brake, you're free riding, the wind is your face and it's exciting, interesting and cool. However, if there's a pebble you can turn over and find yourself in a dangerous situation. There's something beautiful about being slow and intentional. You can enjoy the view and see all of the rocks and pebbles ahead of you. You get to be more present. Don't throw yourself into the feeling. Advancing intimacy can be something small like "hey, I will take care of your plants while you're away." If a person were to not reciprocate and it would bother you, then don't do that! Only do things you're comfortable doing without reciprocating, take your time, resist the urge to over invest in a relationship that might not be long term."
What's important to think about during cuffing season while COVID-19 is still here?
"The pandemic was the ultimate cuffing season because people really found themselves in a situation of hunkering down completely. Fast intimacy happened with people you normally wouldn't have found yourself with. Cuffing season is a little longer in a pandemic.
"A big do for cuffing season, if you're a person with a vulva is to keep your sex toys near. A big way to stay level-headed is ensuring your horniness isn't leading the way, is to keep your own self-care and sex-care routine. I'm a huge fan of LELO and their sex toys. Don't rely on a partner, especially one that might not be long-term, for your sexual satisfaction."
Since people may be going into cuffing season with someone new, how can you encourage sexual satisfaction for yourself from the start?
"I just did a video about this topic, there was a TikTok that asked women what sex is like for them. So many responses were things like "seeing food come out and thinking it's going to your table but it's not" A lot of stories of disappointment. In order to avoid this, we need to change the sexual scripts, currently we see what a man needs to do to climax and we apply the exact same standard to women. There are differences in how women need to be stimulated to achieve orgasm, the bulk of people with vulvas require clitoral stimulation and that doesn't always include penetration. Telling someone what you like, doesn't need to be a mini lecture. I love the idea of mutual masturbation; I love seeing people self-pleasure and it's a great learning tool. People are always competing with people's exes in terms of pleasure, saying "I want to be better than your last lover." My goal is to be better than you! This is also a great way to introduce sex toys right from the start. I like the LELO Sila which you can use on nipples and different erogenous zones then move to genitals to explore the other person's body and figure out what they like.
"Curiosity is so important. A lot of people are embarrassed to admit they don't know it all which is stupid because we don't get good sex education. Ask what people like! How do you like to be touched? Ask in a sensual way and lead with curiosity. Also, if they don't ask you back, do you really want to be f•cking that person?"
Is there potential for heartbreak after cuffing season? How can that be avoided?
"There's absolutely potential for heartbreak, it's just a fact of life. Intimately connecting with people—there's always potential for disconnect. My advice is to go through relationships avoiding being bitter. It's natural to feel pain after disconnect, but make sure you don't have less self-esteem, less self-worth and confidence after. You should worry more about what version of yourself you have. You're never going to be disappointed that you loved hard and intentionally, and set boundaries for yourself. Heartbreak is just a beautiful learning lesson of love."