Class of 2021
How Chani Nicholas Is Reshaping the Way Everyone Views Astrology
The astrologer and author turned entrepreneur is unapologetically building a brand based purely on intuition.
Graphics:
Ashley Combs
"What's your zodiac sign?" has transcended beyond a pick-up corny line into a need to know detail to determine how to move through life successfully. From who to marry, to what contracts to sign, or when to just go lay down (and maybe hide?), astrology—whether you believe in it or not—is all around us. Honestly, who hasn't frantically asked their parents for their birth time?
But beyond pop cultural relevance, astrology is a deeply rooted methodology that dates back more than 2,000 years. Astrologer, author of You Were Born for This: Astrology for Radical Acceptance, and founder of the CHANI app, Chani Nicholas, can attest to this. "The internet at large, think Instagram, Facebook, Twitter, TikTok, etc., has been the greatest spokesperson that astrology has ever had," she explains.
"We had the printing press at the turn of the century [which gave us horoscopes] and it was a huge, massive shift for the popularity of astrology." Then, the seventies brought on a new proliferation of books and songs integrated into day-to-day culture. "It was just there, it was everywhere," Nicholas adds. Now, we are experiencing another resurgence.

Canadian-born Nicholas says she was a "seeker" as a child. At the age of 12, Nicholas's grandmother bought her family a reading and it opened her world. "I didn't get a lot of guidance from any of the adults in my life," she shares. "I really yearned for teachers and tradition and a philosophical outlook that could help me to make sense of myself and my life. Astrology was the first intangible experience of having that."
From there, she studied Reiki alongside a family member for over a decade in tandem with astrology, and other healing practices, including yoga therapy, and nidras. "There's endless wisdom [in astrology], so I listened to, studied under, or read from so many different teachers.I feel like it's an unending volt of information. Even if you didn't believe in astrology, you could read about it for the rest of your life. [You'll] learn about the history of different people, how we created medicine, law, religion, and culture in so many different ways, shapes, and forms."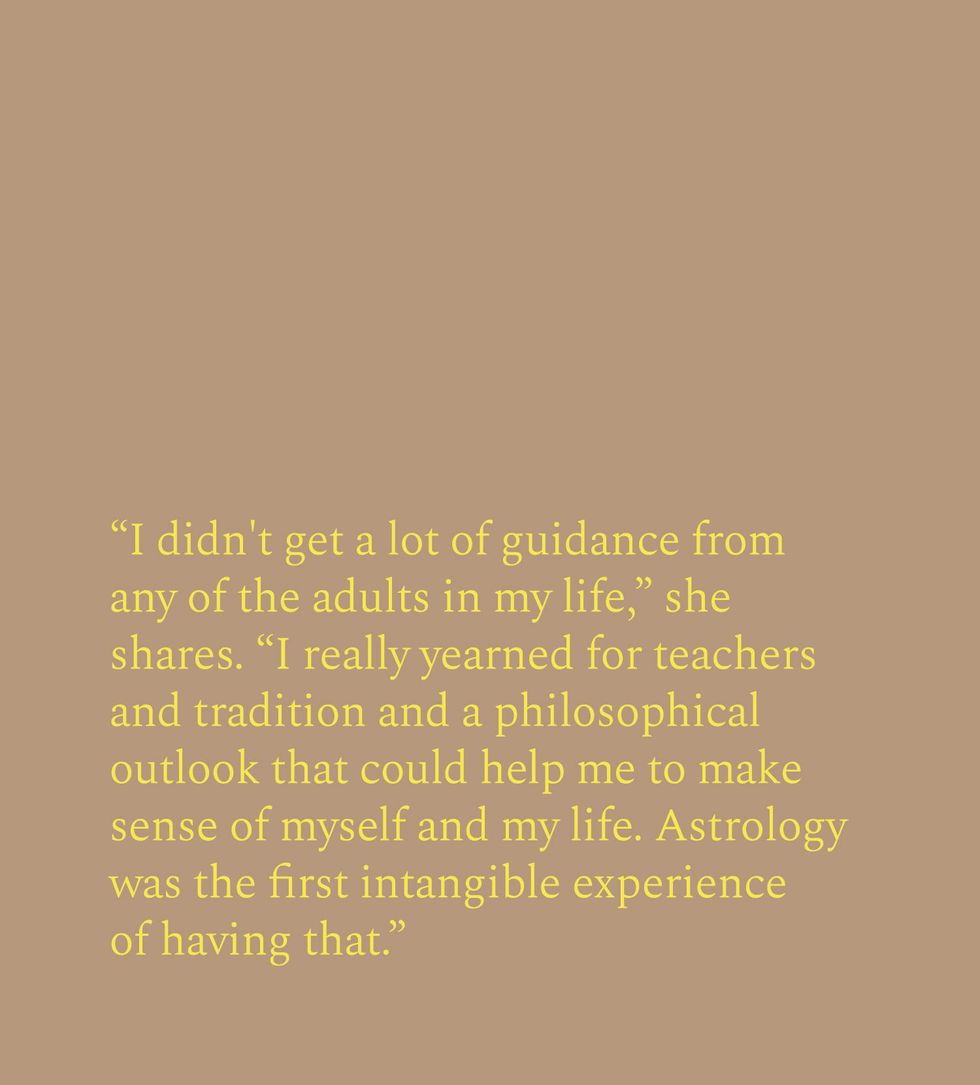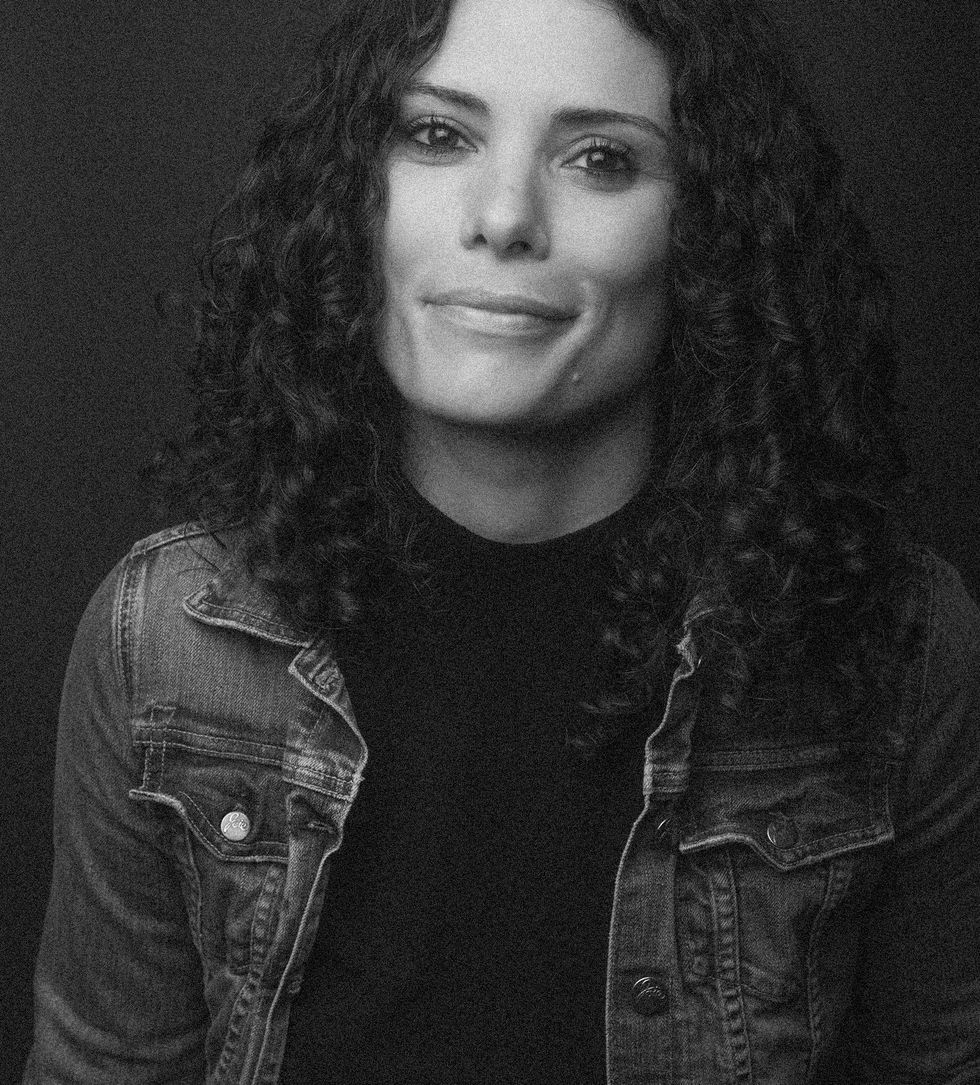 It's imperative to note that Nicholas isn't into fear-based astrology or being naive to what the world is—or simply put, isn't. "We can use astrology to note times that are great to work with and times that are great to rest. It gives us that kind of rhythm." So, I had to ask: why do new moons, full moons, and most importantly, retrogrades (hi, Mercury) get such a bad rep in astrology? "Capitalist culture," Nicholas replied. "[As a culture] we don't like to go backward," she elaborates. "We don't like to deal with problems. Especially, this country [America] is not a country that likes to reflect on its past and think about what went wrong—and how we got here, and why all this inequity and injustice exists. So, the very nature of a reflection process, I think, is hard for the dominant psyche of America, and maybe other places, too."
"Listen, a mercury retrograde is no walk in the park most times, but what happens is that we end up catching problems that have been there all along. And then, the retrograde happens and things start to break and you're like, 'Oh my God, things are breaking!' But the fact of the matter is, it's not that they're breaking necessarily at that moment. The thing itself wasn't set up well. Now it's our chance to go back and redo it. That's really, really valuable."

According to Nicholas, the CHANI app, described as "astrology for self-discovery, mindfulness, and healing" was a very natural progression after six years of one-on-one and group new moon workshops. At one point, Nicholas laughs that she was "delivering readings via Dropbox like a dinosaur."
Instead of teaching the same principals again and again, she started brainstorming ways to deliver her message to a wider audience. CHANI is essentially everything Nicholas's growing community knows and loves, delivered in a seamless, robust, and updated manner. Together, with her wife and business partner, CHANI Inc. is growing daily.
"I don't have children, but I think that when you're raising children, you have to kind of be like, 'What do you like?' 'Oh, you actually like lizards or whatever. Okay. So, let's follow that.' And I feel like that's what we've done with the business."
But, by no means is this your average astrology app. Team CHANI has built out a robust offering, from weekly audio readings to a comprehensive birth chart analysis with detailed explanations to daily and new moon meditations. I'm personally a fan of the personal journal to capture my thoughts alongside key chart details. Can you tell I'm a Capricorn?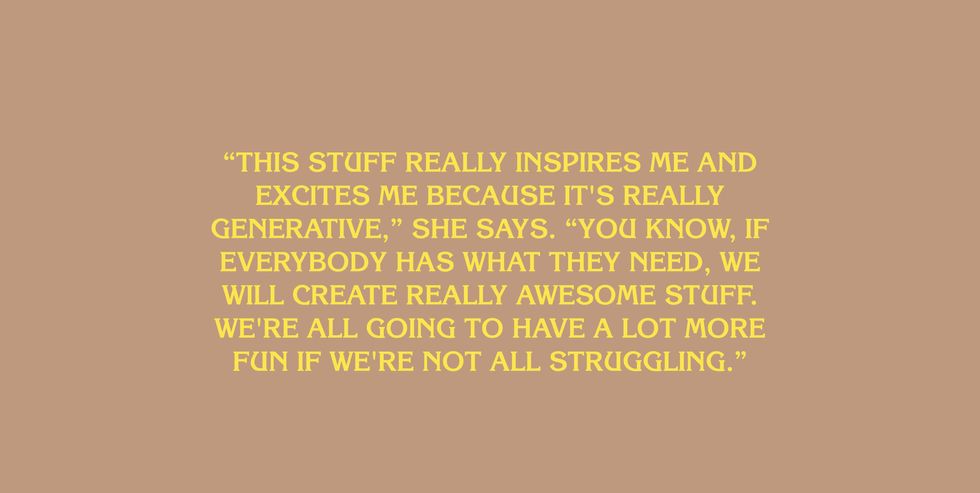 She's proud of the work that she has been able to do by owning her own business of 13 employees and counting. CHANI offers intimate partner violence leave, PTO for feminine care, wealth building, and five percent of revenue donated to Black, Latinx, Native/Indigenous, Queer and/or Trans survivors of gender-based violence by FreeFrom.org.
"[As a company] we're really interested in how we can take liberatory practices and make them part and parcel of the DNA of this culture. If the product we really believe in, if it's not inside, it can't really be outside. So, to the best of our ability, we're trying to find ways to do that better and better with each month of the company's existence."

She also holds space for those who feel overwhelmed by all things astrology. "If it freaks you out, that's probably not a good place to go for self-care, you know? Find astrology that helps to hold you, gives you a framework, and makes you feel like, 'Okay, life is a disaster most days, like it is a harrowing, horrific journey.' But, that's just the baseline," she shares.
"And in that, ask 'How can I do things and have the experiences, and feel a sense of connection, and be of service, and find meaning?' If astrology helps you do that, then it can be part of that; if it encourages you to rest, when you can, it can be part of that. But if it just winds you up and keeps you in a place where you're spinning out, maybe take a break, or find a different way."
With all of this energy and planetary work, Nicholas is big on self-care—and right now self-care means sleep. "I'm really into rejuvenative processes and ways of being in a restorative practice. So, I am valuing rest, increasingly every day and how I can get quality rest. And sometimes that's having more time with friends or more time with people that feel like family—but sleep is like number one, for sure!" she says. "I worked weekends and nights for years and years and years. And at this point in my life, I don't anymore, which is a massive win."
Yes, to Nicholas astrology is "the business" but it's also a way we can take care of each other. "This stuff really inspires me and excites me because it's really generative," she says. "You know, if everybody has what they need, we will create really awesome stuff. We're all going to have a lot more fun if we're not all struggling."
Photos: Courtesy of Chani Nicholas
Want more stories like this?
The Best Self-Care Rituals for Each Zodiac Sign
A Guide to Fall Style, According to Your Zodiac Sign
This Astrologer Will Change the Way You Think about Your Zodiac Sign