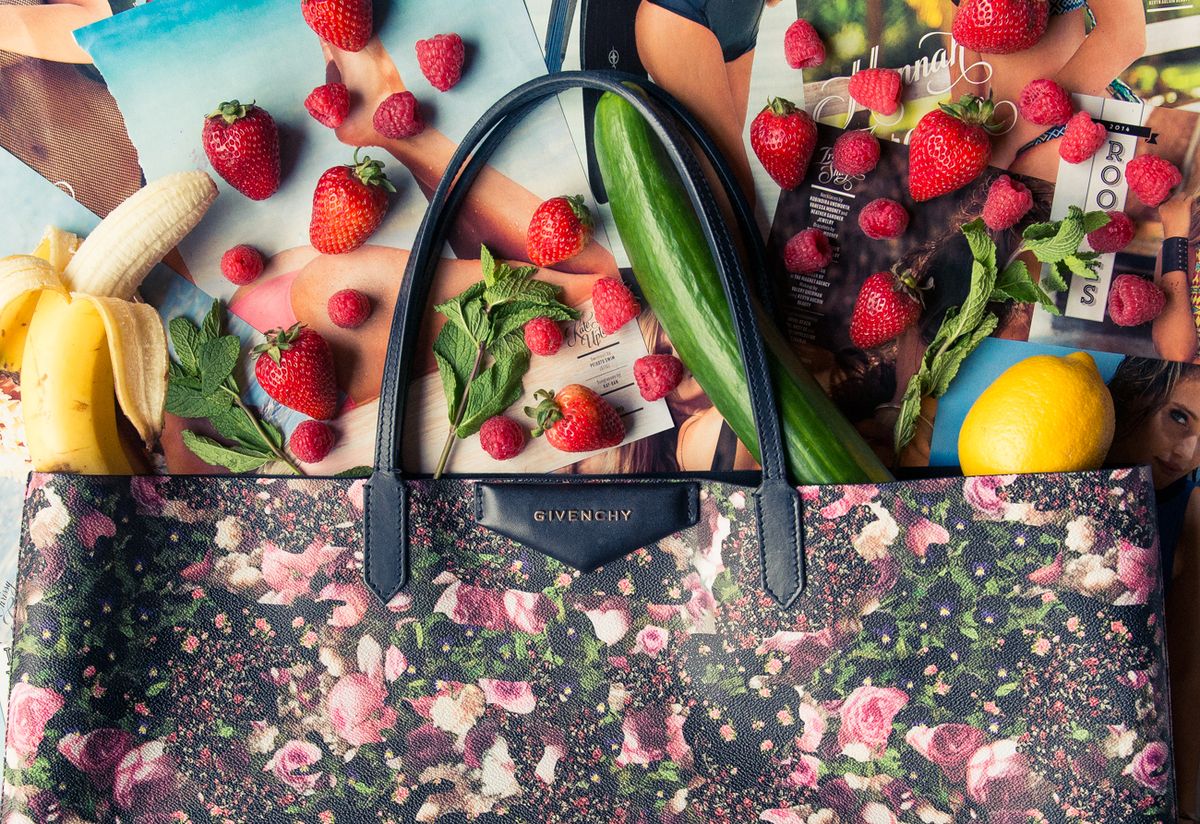 Wellness
Our favorite wellness gurus school us on how to stay healthy without forgoing all the fun (read: BBQ and pool parties).
While we like to think that we practice safe sun (we're putting off investing in
SK-II
by the truckload for as long as possible, thank you very much), we're also the first to admit that following a few agave nectar-tinged mojitos we are also totally the first ones to jump in the pool sans
waterproof sunscreen
faster than you can say "
Alexander Wang
sample sale". And while a certain Mrs. West might have tried to make the
Tom Ford sunglass
tan a thing, we prefer to maintain a nice (albeit light)
Saint-Tropez glow
minus the fear of premature wrinkles (which is one thing we're sure that even our new Shu Uemura face oil can't fix).
---
Needless to say, we totally get that it's totally hard to be all Miranda-Kerr-sipping-a-post-Ballet-Beautiful-kale-juice when the pool party is turning into the Spring Breakers sequel. So, we thought who better to consult with than our go-to health and wellness gurus Vanessa Packer and Nicole Berrie—the women behind Bonberi, a food, fitness and well-being site that puts balance first. With that in mind, Packer and Berrie assured us that with a little bit of mindful meditation, a liberal amount of SPF and some seasonal greens, we will be rocking that itsy-bitsy Mara Hoffman bikini like a Victoria's Secret model. Okay, maybe they didn't exactly say that, but there is a reason Bonberi is, like, every model and otherwise fit New Yorker's go-to nutritional site. The bottom line: just remember to pair that pitcher of (hydrating) sangria with SPF 30+. Namaste and happy weekend.
—Amanda Elizabeth Smith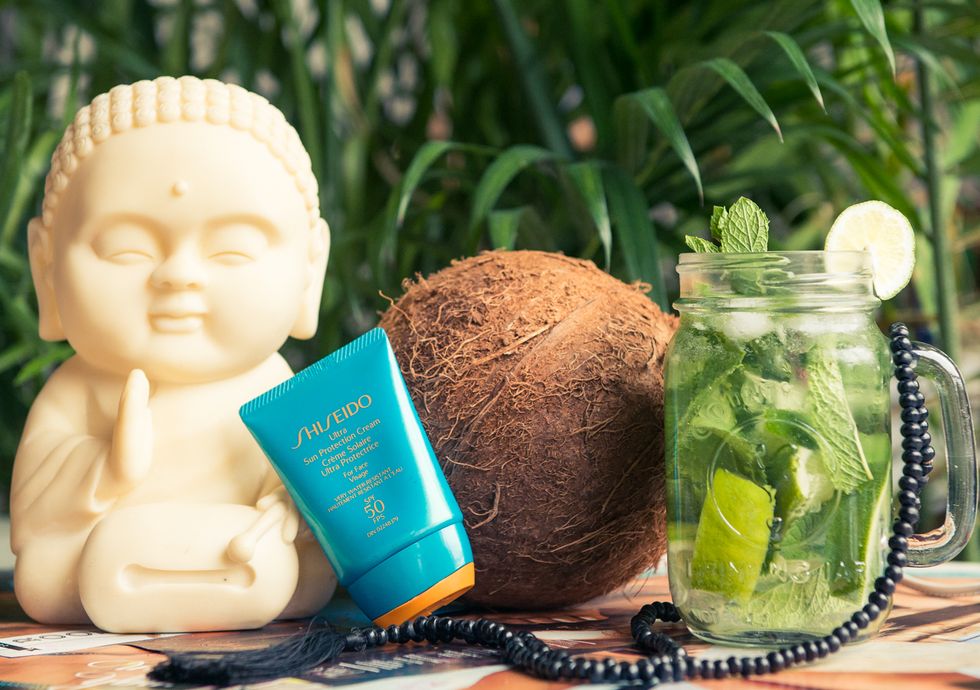 Simple Morning Meditation
"Holiday weekends can be difficult to navigate what with the influx of family members, friends and BBQs, it's best to start the day off on a grounded, balanced note. When you wake up, in bed, before looking at your phone, emails or Instagram, close your eyes and begin to pay attention to your breath. Breathe in through your nose at a count of 3, and out through your mouth at a count of 5. Continue to do this for ten breaths. Afterwards, before opening your eyes, set an intention/mantra for the day, such as, 'I am who I am,' or 'Peace begins with me,' or 'The universe supports me.' Say it out loud. Then open your eyes. Take this tip beyond the weekend and do it everyday!"
"
Drinking alcohol in the hot summer heat is the surest way to dehydration, or at the very least a bad headache. When entertaining, it helps to have some non-alcoholic beverage options that can double as cocktail mixers. It's especially nice for those who are not drinking, so they can feel included in the party with a tasty virgin cocktail. Some of our favorites include, cucumber juice with lime and mint, orange juice with strawberries and lemon and pineapple romaine juice with thyme and lime."
"
Sure, it's become something of a trend, but the benefits from eating seasonally are not just physical they are mental as well. Summer tends to be one of the easiest seasons to implement the practice of seasonal eating, as the bounty of fruits and vegetables is at it's peak. The key to having that bikini body all summer long, is eating mindfully and aligning your habits with the environment around you. In the hot summer, your body will appreciate fresh fruits, vegetables, lighter cooler dishes such as salads and chilled vegetable soups, and lean protein like fish. You want to avoid eating heartier, heavier dishes that will tire and bloat you such as stews, casseroles, heavy meat dishes, thick pasta dishes and starchy grains. Keep it light in the summer and you'll find your mind will be clearer and sharper, and your body will be lighter and leaner."
Don't be scared of the sun, just be smart about it
"Everyone knows, it's important to protect your skin with sunscreen, but not all sunscreens are created equal. When choosing one, read the labels and steer clean of Oxybenzone, which could disrupt your body's natural hormonal system, and Retinyl Palmitate, which has been shown to boost the risk of skin cancer. Active ingredients such as zinc oxide and avobenzone are beneficial and have been shown to protect the skin from harmful UVA radiation. Benefits from sun exposure include the body's boost of natural vitamin D and nocturnal melatonin production which helps us sleep easier at night. Not to mention the sun stimulates the pineal gland and regulates body rhythms, which in turn elevate mood, hence the phrase, 'sunny disposition.'"
"One of the giant pitfalls to do with entertaining is mindless snacking. One of our favorite delicious healthy practices is, before your guests arrive, make a giant crudité platter. Not only is it beautiful, it's packed with healthy enzymes and alkaline vegetables, which will ensure better digestion for the BBQ to come. Our favorite organic veggies include bell peppers, radishes, cherry tomatoes, red cabbage wedges, peeled baby cucumber, raw sliced jewel yam and blanched broccoli. Add some Castelvetrano and Cerignola olives, wedges of raw goat cheese like Evalon, Shiloh Farms or Alta Dena, and you've got yourself the perfect prep for a protein-based dinner. (If you're going with a vegan or starch-based dinner, we love to make a smashed avocado dip with cilantro, lime, garlic and sea salt and organic tortilla chips.)"