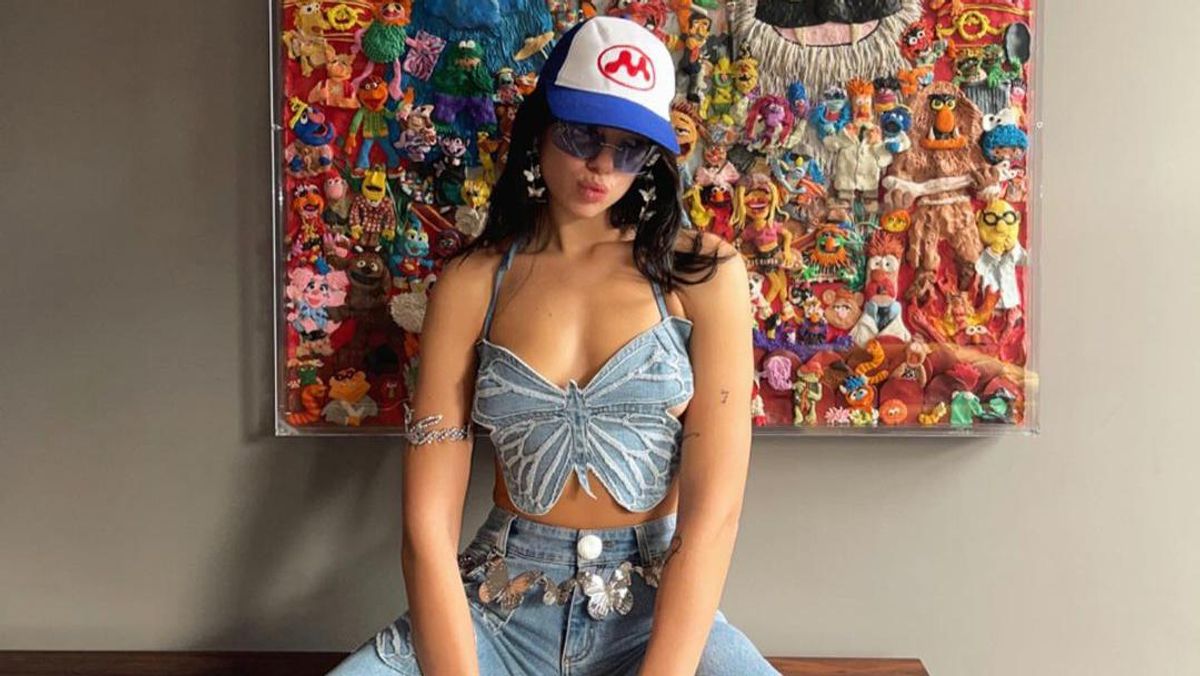 Trends
Will the Bicep Bracelet Make a Comeback in 2022?
This is everyone who's already signed on.
In a sea of Y2K references on the spring '22 runways, one, in particular, stood out. Blumarine designer Nicola Brognano, who has made her name resurrecting the label through the embodiment of early aughts energy, not only bedecked her models in low-rise, ethereal ensembles but also adorned their upper arms with rhinestone-embellished cuffs. Similar in theory but unlike in aesthetic, the bicep bands at Prada were simple, stiff, and adorned with the brand's signature triangular logo. Raf Simons, half the designer counterpart at the aforementioned fashion house, personified the bracelets with skeletal hands that quite literally gripped at their wearers' sweater-clad arms. Similar styles also appeared at both Tory Burch and Fendi.
Though we're not sure whether to classify it as a piece of jewelry or an accessory, the upper arm cuff, coined "bicep bracelets" by Vogue, harkens back to Greco-Roman warriors in aesthetic. That combined with its obvious direction of your focus to the bicep creates a feeling of strength and power, even ferocity. In fact, the superhero-like accoutrement even became a fashionable accessory on the football field, though their iterations were much more sport-friendly. According to New York Times reporting, medical experts deemed "there is absolutely no benefit from a performance standpoint or a medical standpoint," which further cements its place in the center of the Venn diagram between frivolity and strength.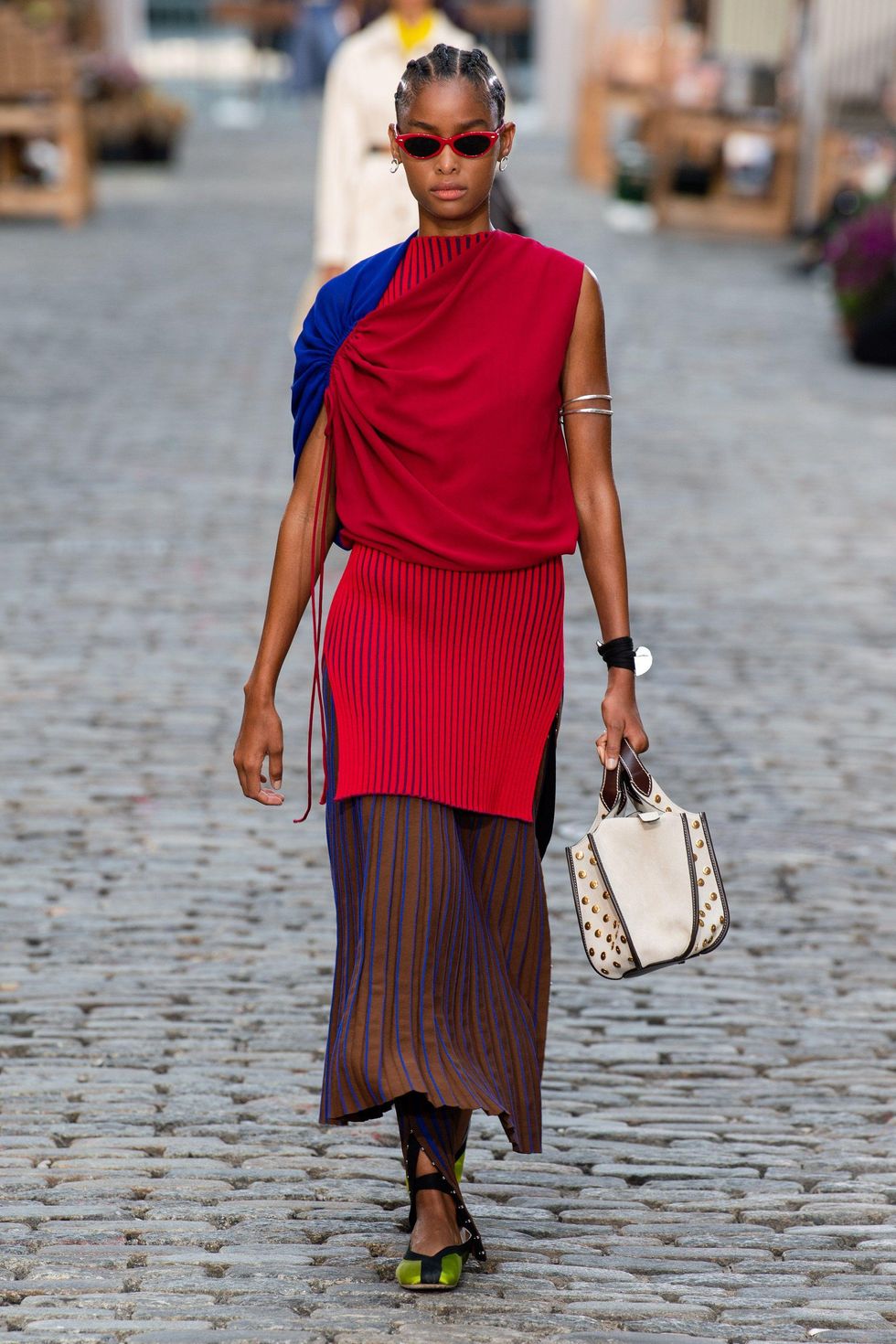 Tory Burch;
Photo: Filippo Fior / Gorunway.com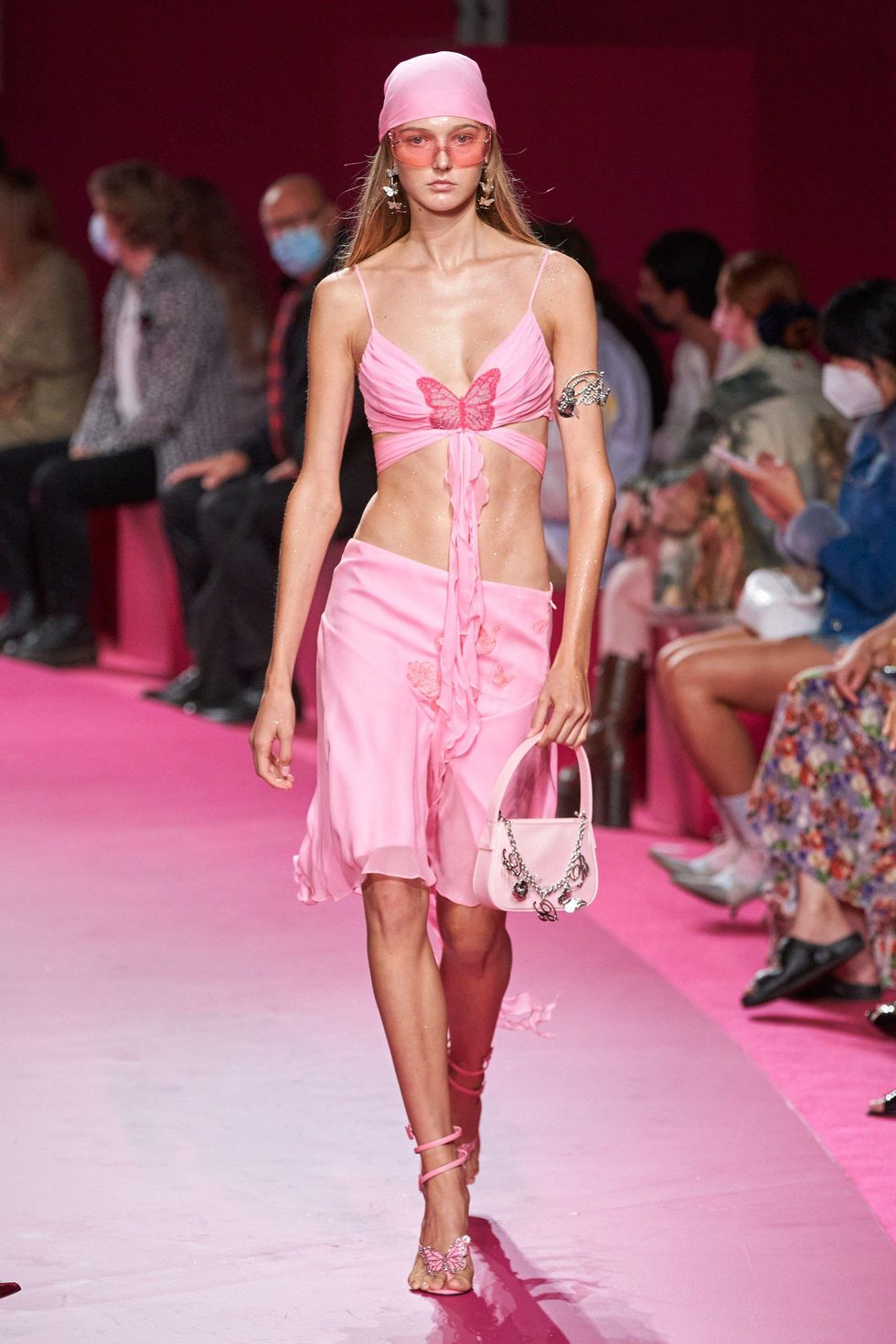 Blumarine;
Photo: Alessandro Lucioni / Gorunway.com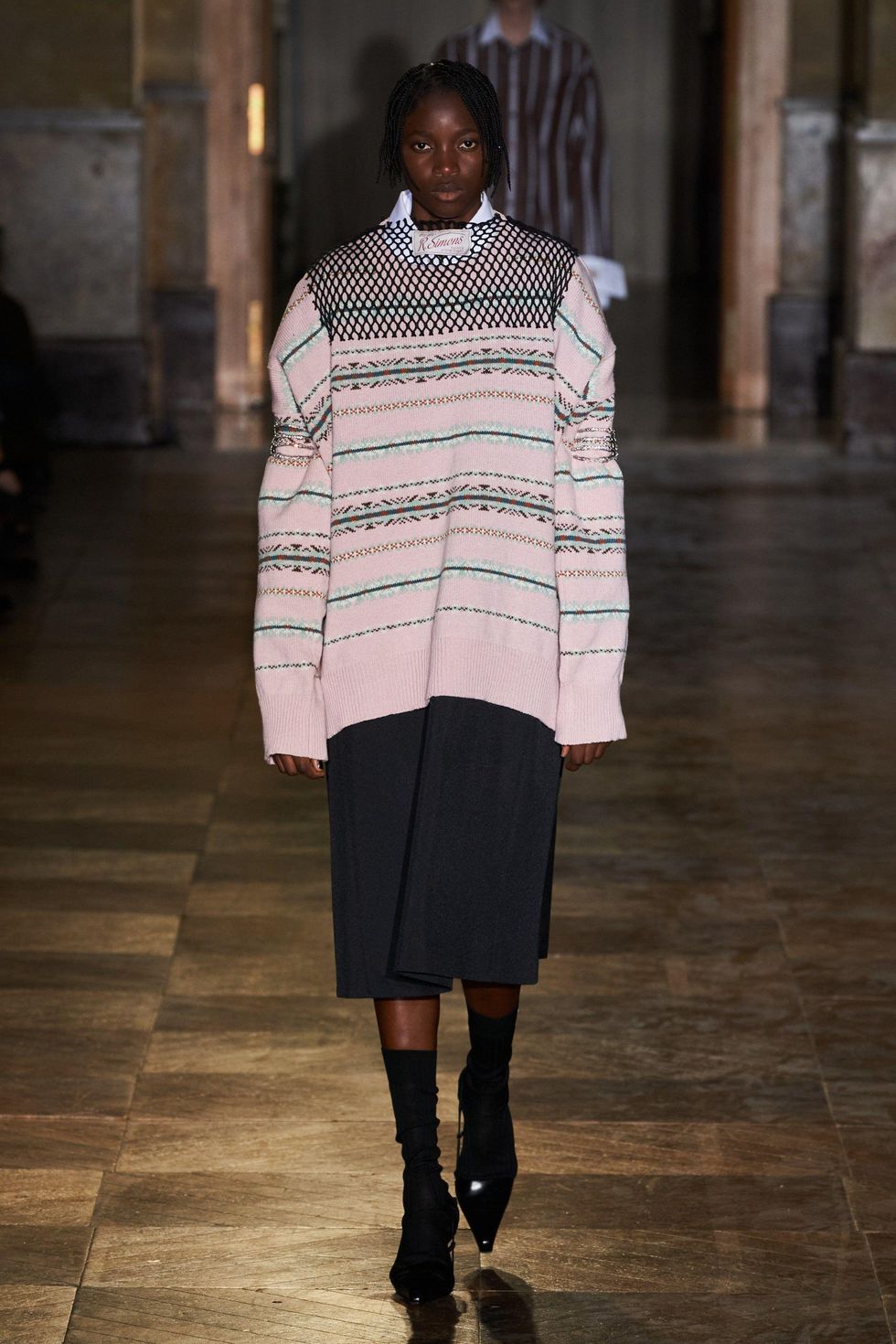 Raf Simons;
Photo: Alessandro Lucioni / Gorunway.com
In the realm of celebrity style, it's no surprise that sartorial sensation Dua Lipa, a fan of polarizing Y2K references, has already donned a Blumarine runway look with the armband on display. At the Met Gala in September, Troye Sivan opted for a leather style to adorn his boundary-pushing Altuzarra dress and Rick Owens platform boots. The bicep cuff was actually purchased from The Leather Man, a fetish shop in New York City, in a nod to its oftentimes salacious connotation.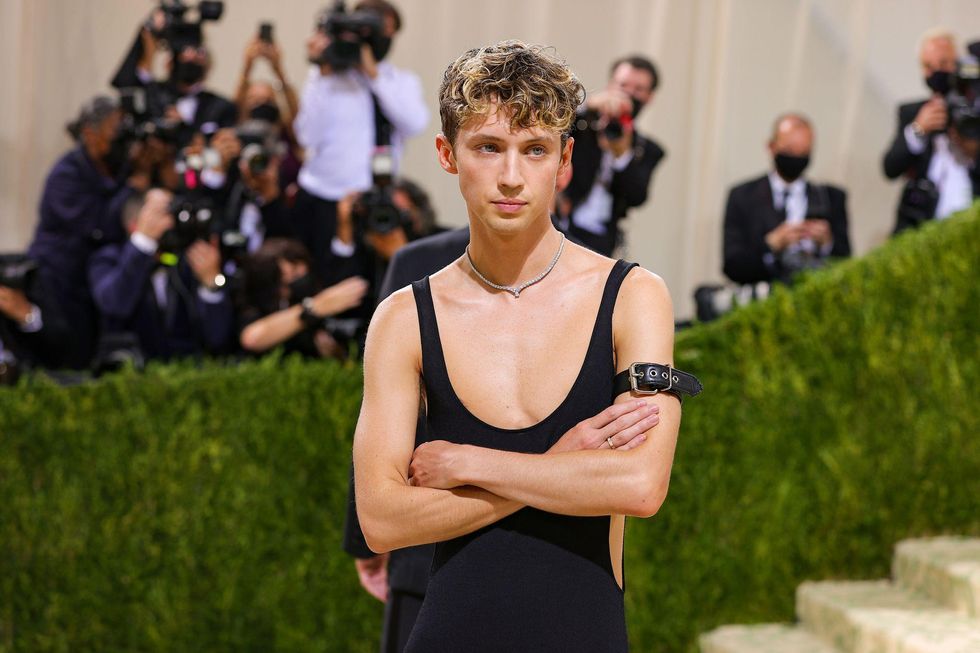 Photo: Getty
While traditionally worn on bare skin (coinciding with its entanglement with both sex appeal and strength), the aforementioned Simons posits the styling trick of layering them over your top or sweater to create a pseudo-princess-sleeve effect—a seemingly ironic contrast to the warrior connotation. Due to its virtual extinction in the fashion market, bicep bracelets are hard to come by—at least outside of Party City—but pre-owned styles abound along with a few unique options on Etsy. As for the runway versions, you'll have to wait until next spring to shop for those, but we've rounded up a few similar styles for you to shop now.
Zendiaz
Q Custom Jewelry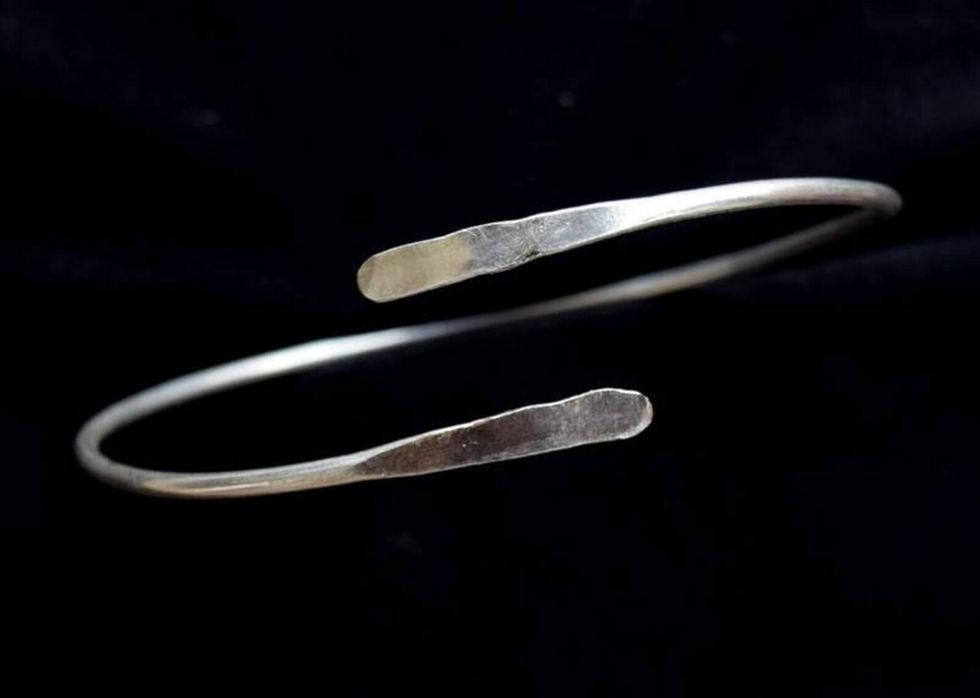 Omega Craftss
Gianfranco Ferre
J Dauphin
Finrezio