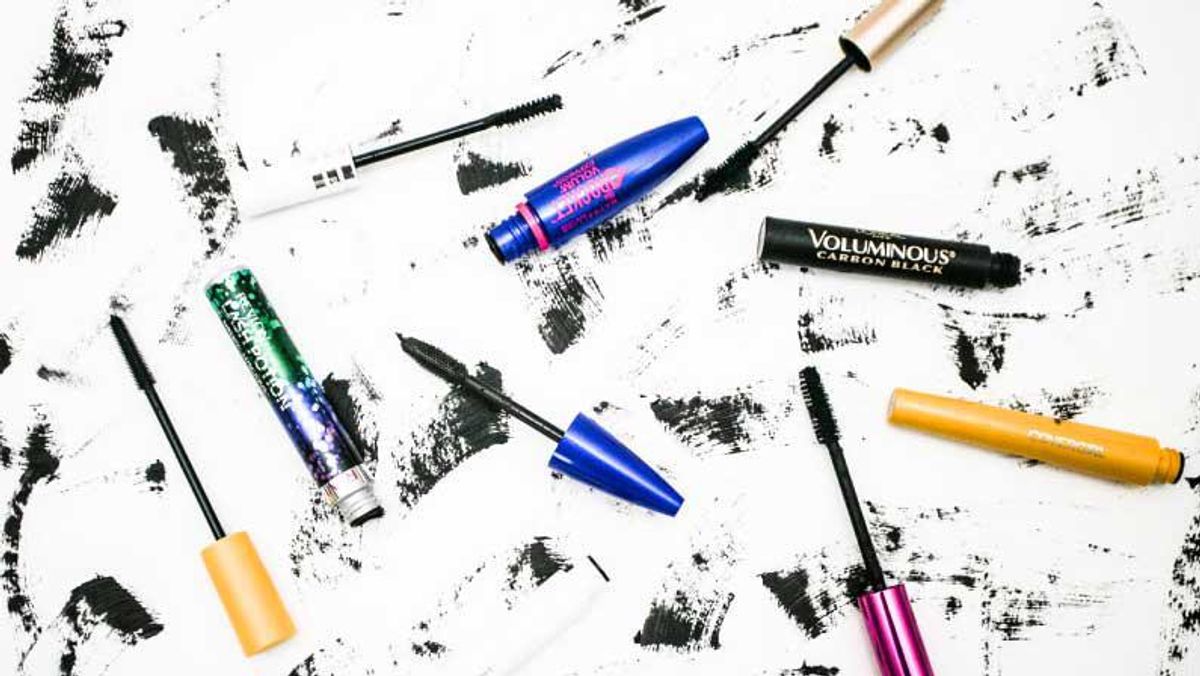 Makeup
Here Is Why You Need a Tubing Mascara for a Smudge-Free Look This Summer
These eight mascaras are essentially like lash extensions in a tube.
With temperatures on the rise and a seemingly more open world on the horizon, we're gearing up for a safe and relaxing summer spent outdoors with friends and loved ones. This season we're stocking up on the essentials: sunscreens, light concealers, and mascaras that will last through the summer hustle and bustle. We know what you're thinking: It's time to stock up on some waterproof mascara. Before you hit "add to cart" on your trusted waterproof formula, consider an alternative mascara for this upcoming summer season: a tubing mascara.
Tubing mascaras are fundamentally different from the traditional formulations that we've known and loved for years. Conventional mascaras (both waterproof and non-waterproof) use pigments in their formulations that coat the lashes to create volume, length, and structure. This means that every time you use a traditional mascara, you are essentially applying a goop of makeup that is prone to smudging, flaking, and transferring during the summer heat. Of course, you *can* opt for a waterproof formula, the same way we've been inclined to reach for waterproof mascaras in the past. Yet we've always treated these formulations with slight apprehension because although waterproof mascara is excellent for surviving the pool, the beach, excessive sweating, and even crying, most formulations are difficult to remove at the end of the day.
Tubing mascara, on the other hand, is unique in its formulation. It contains polymers that bind to one another during the application, creating a tube-like shape that coats the entirety of the lashes (hence the name tubing mascara). Since the final product of a tubing mascara means tubes on each individual lash (instead of pigment), these formulations are less prone to clumping, smudging, and flaking throughout the day. You can technically even rub your eyes while wearing these formulations and should experience little to no transfer onto your cheeks or under-eyes. Additionally, these mascaras add both volume and length with ease, making the final product look as if you just swiped on some lash extensions.
Removal of tubing mascara is quite simple but truthfully shocking the first time around. To remove a tubing mascara, simply use warm water and a cotton pad or your favorite makeup remover. Since tubing mascaras do not rely on pigment, but rather on the process of creating tubes that will coat your lashes, you will notice that instead of wiping off a black or brown smudge of mascara at the end of the day, you will see actual tubes of mascara come off onto your cotton pad. And no, you are not losing your lashes—these lash-like shapes are simply the tube-like polymers that have surrounded them for the entirety of the day. Consider it proof that even after wiping your lashes with a cotton pad, a tubing mascara still retains its shape.
If the world of tubing mascara has piqued your interest, consider adding some of the following mascaras to your smudge-, flake-, and transfer-proof makeup arsenal this summer.