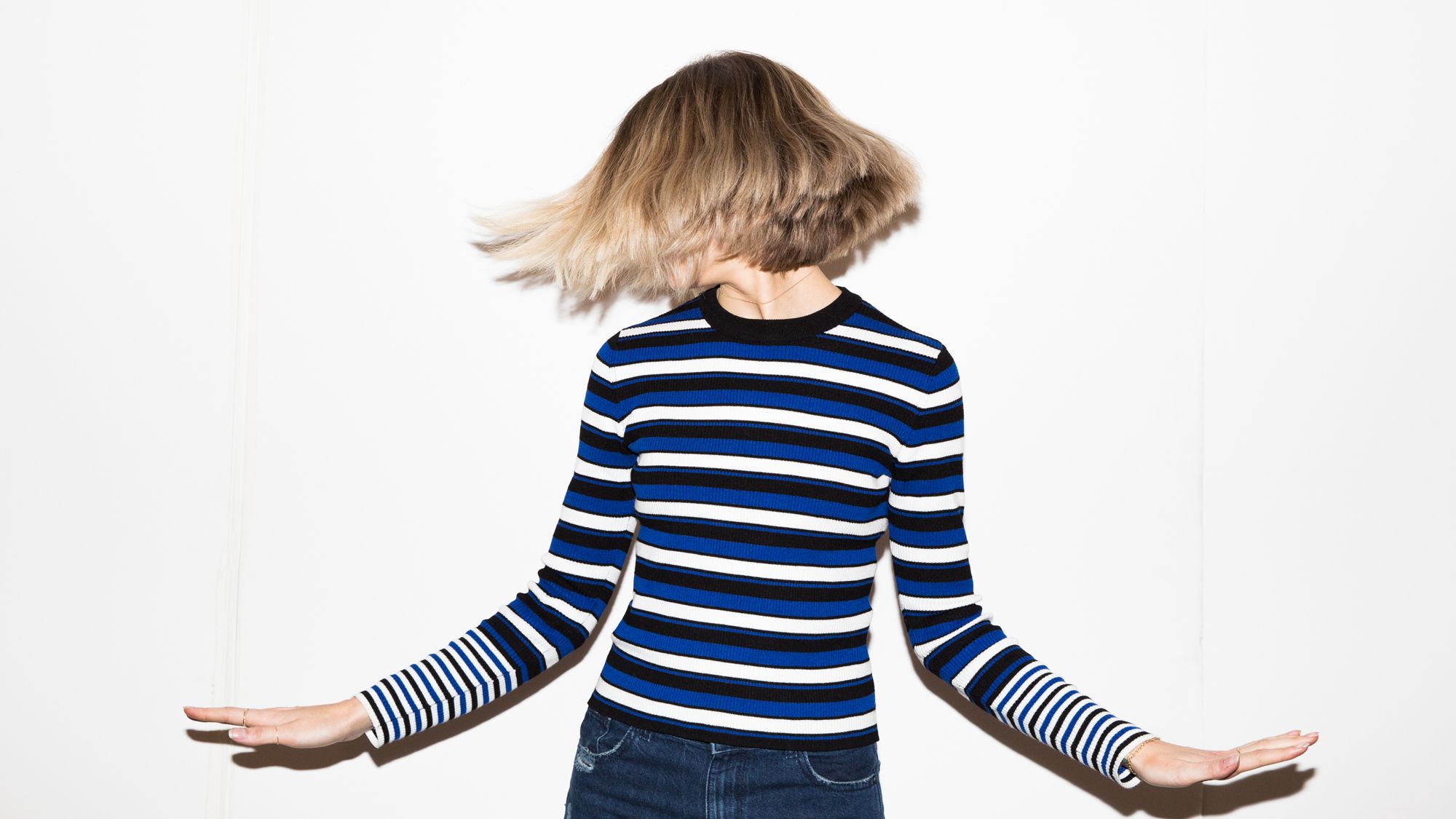 Hair
Bye bye, damage and dehydration.
Please tell me I'm not the only one who, for the bulk of their time in quarantine, has given the minimum possible thought to my hair. Granted, I have the curly, color-treated variety, so I can't
completely
ignore its needs, but most days I'd pull it into a low bun with my
favorite hair clip
and be done with it. So naturally, my hair is now desperately dry and neglected, which is entirely unacceptable in my line of work. And since I have a cute new haircut (no more growing out my undercut *and* bangs simultaneously,
hooray
), it's about time to give my parched strands some love.
Are you also looking for a nourishing and moisturizing hair mask? Are your wash days or
Sunday spa routines
lacking the holy-grail product to turn your hair from frizzy and blah to luscious and hydrated? Well, you've come to the right place, my friends. Behold, the seven must-have hair masks for your fall hair routine.
---
Tsubaki seed oil is the secret weapon here, which helps to nourish and repair dry, damaged strands. For me, that's a result of my twice-yearly blond color appointment, but for others it might be heat damage or environmental stress. No matter what, using this once a week in place of your conditioner will help to strengthen your hair, minimize breakage, and leave your hair feeling silky-soft.
Craving shine instead of your lackluster hair? The added Mirsalehi honey helps to repair and nourish even the driest curls and coils, which is why I'll add a 10-minute session to my shower routine. I pile on the mask, then cover it with a shower cap and let the steam from the shower maximize the effects.
Curly girls know a deep-conditioning treatment is a must to keep your texture frizz-free. This is a clean and Black-owned beauty brand that has perfected their nourishing formula with shea butter, prickly pear oil, and pumpkin seed oil—which also helps to soothe an itchy scalp. Keep cold-weather hair concerns at bay until spring with a twice-monthly session.
Truth be told, I've never really been able to use hair oils with my fine texture—they always end up weighing it down. But the cult-favorite Bumble and bumble oil adds all the softness and shine with this in-shower mask, and I can rinse it away when I'm finished. Whenever I want to either straighten my waves or add in any other sort of hot tool, this is a must beforehand to ensure I don't cause undue damage.
I hadn't tried this until hairstylist Nigella told me she swore by Verb's products for curls, and now it's a regular in my shower routine. Babassu oil and glycerin are the hero ingredients here, which help bind moisture to the individual strands, heal split ends, and generally leave your otherwise untamable mane feeling more manageable.
All I want is that ultra-shiny, glass-like hair that I see all over Instagram, and this gloss mask gets me the closest (without resorting to professional treatments). It seals in moisture with its amino acid complex, while red wine extract douses your hair with free-radical-fighting antioxidants—that means your hair is protected from environmental damage throughout the day. Finally, hydrolyzed flax seed gives you that Disney princess-level shine without weighing down your curls with extra product.
Ask any hair professional about Olaplex, and they'll quickly sing its praises. Well, count me in that club now too, because I've been coating my hair in this serum/mask treatment goo over the last month, and my hair definitely feels stronger, sheds less, and looks overall healthier than it has in quite some time. If you have a thick head of hair like me, beware: You will go through it quickly, as the texture is on the thinner side, but it's 100 percent worth it.